UPDATED: APRIL 19, 2023 | 1 MIN READ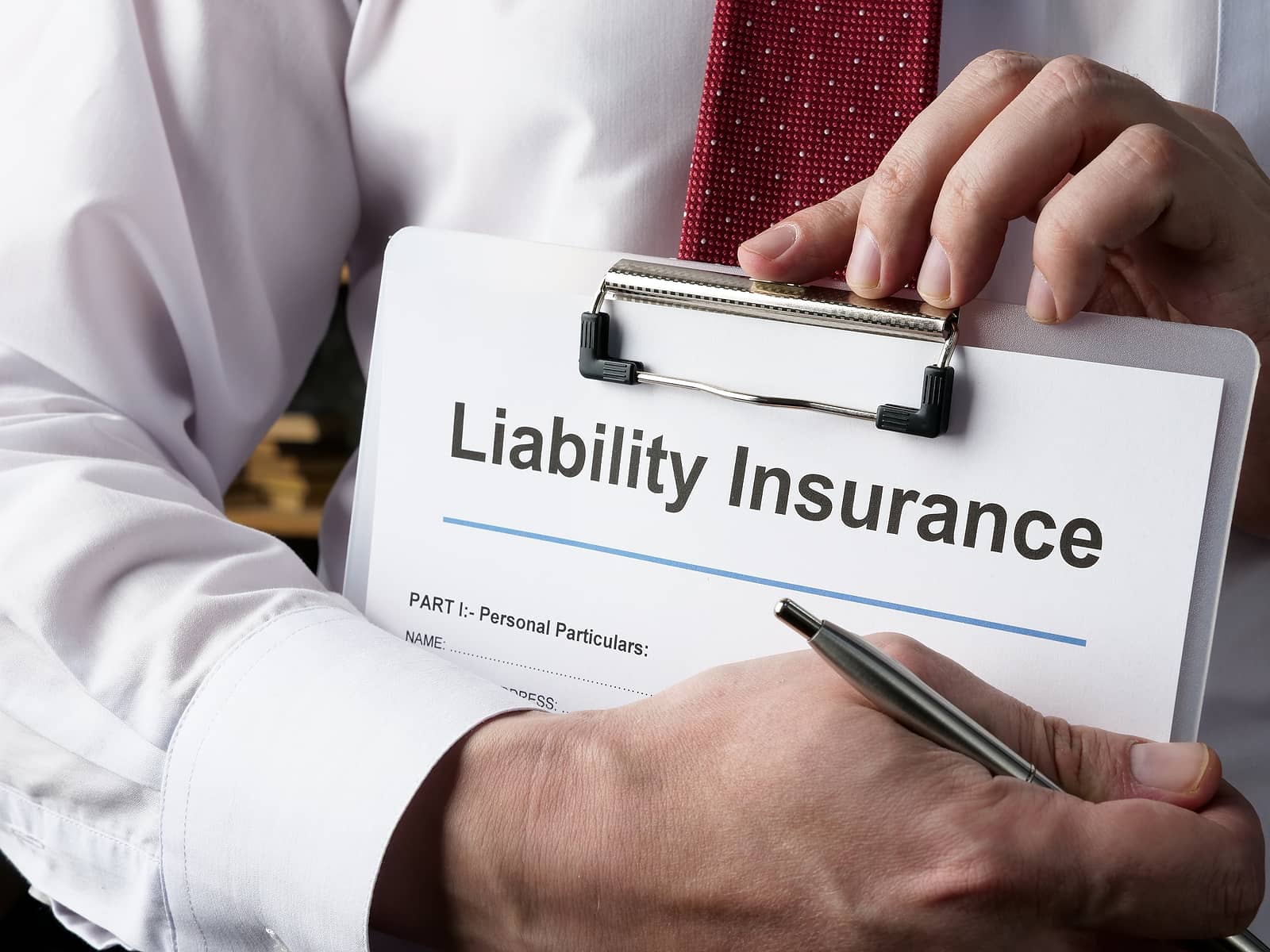 Liability insurance is a type of coverage that protects policyholders from financial loss due to injury or property damage to others. This includes protection against bodily injury, medical expenses, death, and property damage claims. Most people have liability insurance in some form, but do you have enough on your insurance policy?
How Much Liability Insurance Do I Need?
This depends entirely on what kind of liability insurance you're purchasing. You want to ensure you have enough coverage to cover your assets and protect yourself financially.
Business Insurance
Businesses typically have to have commercial general liability insurance. This applies to small business owners too. A general liability policy protects them against claims of property damage, bodily injury, or copyright infringement. A business owner's policy may also include professional liability insurance. This covers owners or practitioners when errors are made in professional services. (i.e., providing inaccurate medical information, filing taxes incorrectly, etc.)
Car Insurance
In car insurance, liability insurance protects against paying to repair the damage you cause other people when you're at fault. This can include an auto accident or medical bills incurred by other people, and it's the most basic insurance policy and is usually required by law. Other options include collision coverage, uninsured motorist insurance, or comprehensive coverage.
Home Insurance
Home insurance liability insurance is a type of homeowners insurance that protects against lawsuits for property damage or bodily injury claims caused by accident at home. This type of insurance is typically required for many homeowners who live in states like California and New York.
This liability coverage is also required when renting your property or if you have tenants living in your home.
When Is Personal Excess Liability Insurance Needed?
If the amount you're likely to be liable for exceeds the limit of your basic homeowners insurance policy, it's possible to get additional coverage through an umbrella policy.
This provides:
personal injury protection
bodily injury liability coverage
legal fees
property damage liability coverage
motorist coverage
Many people have assets that exceed their home and car insurance policy limits. If you have a home worth more than your home insurance, purchasing extra coverage through homeowners umbrella insurance is a good idea. Suppose you have assets that exceed your car insurance limit. In that case, you may want to buy more coverage through an excess liability policy.
What To Know About PELPs
In most cases, before your plan starts paying, your main liability policy must pay out first. For instance, a home policy will pay out first in the event of damages. The umbrella portion kicks in once the amount of money in your home liability coverage is exhausted. Once it has reached the maximum amount, it will pay out.
How Much Does Personal Excess Liability Insurance Cost?
The cost of personal excess liability insurance depends on the amount of coverage you want. For example, a $1 million policy will have higher premiums than a $250,000 policy. The coverage also varies by the company that the insurance agent you buy the policy from works for. Additionally, it depends on where you're located. Insurance in some states costs more than others.
Who Needs Personal Excess Liability Insurance?
Many believe that only wealthy people stand to do well from having an umbrella policy, as they have the most to lose if they're sued. However, this is not the case. Anyone sued for damages that exceed their standard liability limits would benefit from an umbrella policy to bridge the gap.
Excess liability insurance coverage also protects people with no assets from lawsuits. An example of this would be someone who has been sued for libel or slander and does not have enough money to pay for legal fees on their own.
Even if you don't own any assets when the claim is made against you, you can still be liable for damages. You may have to pay the debt off with your future earnings, so it's more than just wealthy people who can benefit from an umbrella policy.
Do Personal Excess Liability Policies Have a Deductible?
Typically, umbrella policies don't have their own deductibles. This is because they usually have to be purchased from the same insurance provider as the one underwriting your existing policy. When you make an insurance claim, you pay the deductible on your underlying policy. That policy pays out up to its maximum liability limits before the umbrella policy kicks in.
FAQs
What should liability insurance cover?
Personal excess liability policies provide coverage for different types of liability claims. For example, claims that you're liable for someone being injured on your property. Liability insurance also provides coverage for lawsuits involving accusations of libel or slander, such as the cost of the legal counsel and all expenses.
How does liability insurance work?
Personal liability insurance is a type of insurance policy that protects you against financial losses if an individual or business sues you. This insurance protects claims not covered by your standard homeowners, renters, or auto insurance.
Personal liability insurance protects you from the financial consequences of potentially costly lawsuits. It can cover damages caused by negligence, intentional misconduct, or errors.
Do I really need liability insurance?
Suppose you have assets such as a home, investments, or savings. In that case, consider getting personal excess liability coverage to protect you financially. A standard homeowners insurance policy typically offers liability coverage ranging from $100,000 to $500,000.
Suppose your assets' total value exceeds your homeowners policy's limit. In that case, personal excess liability insurance can help to cover the amount past your policy limits.
What are the benefits of liability insurance?
One of the main benefits of excess liability insurance is that it provides coverage beyond the limit of your homeowners or auto insurance policy. It can also cover gaps in your current insurance policy and ensure you're fully protected. If you're sued, and the costs exceed your homeowners insurance limits, you would be liable to pay those costs without personal excess liability insurance.
Why is liability insurance important?
Excess liability coverage limits extend the coverage limits you have for your homeowners or automobile insurance. Liability insurance will help to protect you and your assets if a lawsuit is filed against you. The excess policy will come in handy when you may be liable for damages exceeding your standard policy limits.
Who needs liability insurance?
Personal excess liability insurance is for anyone who wants added protection for their assets. Standard homeowners and auto insurance each provide coverage up to a specific value. If you need more coverage, excess liability insurance can provide extra coverage when a lawsuit or accident surpasses the limit of your standard insurance policy.
Choosing Personal Excess Liability Insurance
Insurance companies offer a variety of products to complement their homeowners insurance policies. These umbrella policies cover any additional liability above and beyond your standard homeowners insurance coverage.
To compare rates on PELPs, fill out our online rate form to ensure you're getting the best deal. You can compare rates and companies. You can even be put in touch with a licensed professional that can answer any additional questions.