UPDATED: JULY 06, 2023 | 2 MIN READ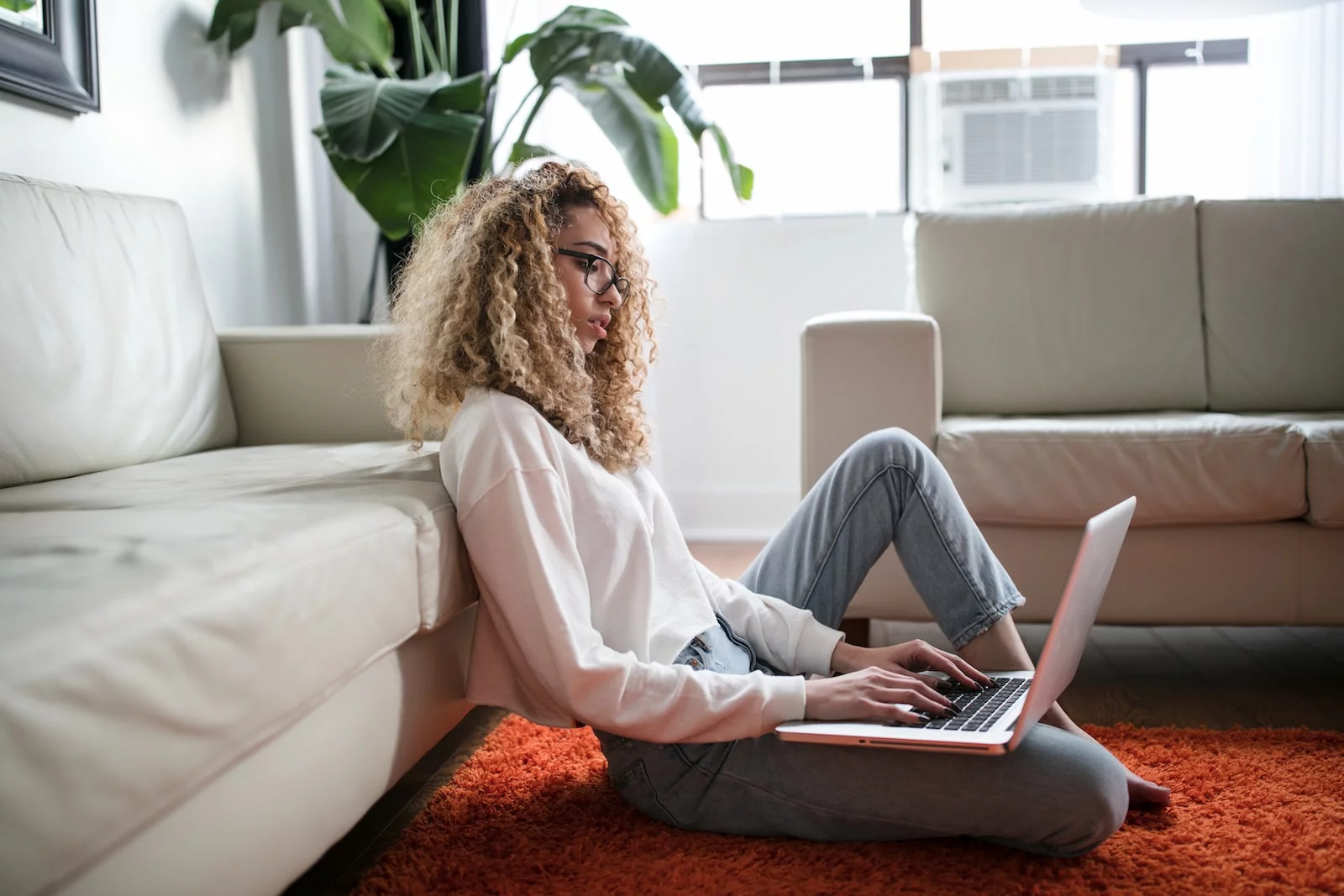 Home-based business owners aren't immune to the risks of running a business. They must ensure they have the right insurance coverage to protect their assets and income.
Home-based businesses can be riskier than traditional businesses. This is due to not having a physical location, and their operations are often run from home, where they live. This means an increased risk of fire or other natural disasters, theft, or personal injury.
What is home-based business insurance?
Entrepreneurs need to consider small business insurance if they run their businesses out of their homes. Home-based business insurance is for people who have a home-based business.
Home-based business insurance is a type of commercial insurance that protects the home-based business. It's important to note that this type of business insurance does not cover the physical structure of your home. It does usually cover any employees that work in your home.
Endorsement to your homeowners policy
An endorsement can add coverage to a current policy and provide liability protection. These tend to have lower policy limits than other home business-related policies. A homeowners liability endorsement is a standard feature for those with few business-related visitors, such as writers.
In-home business insurance policy
Business owners who want to ensure their in-home office space can do so cheaply with a specific insurance policy from some insurers. It offers most of the same features as the more comprehensive commercial policies but is cheaper and covers less damage.
Businessowners Policy (BOP)
When running a small business, it's essential to consider all the necessary insurance coverage. One popular option that can cover many risks is a Business Owner Policy (BOP). This combines coverage for all significant property and liability insurance risks and many additional coverages into one package policy.
What type of coverage do I need?
Home-based business insurance is a type of business insurance that covers the home office. It protects against property damage, liability, and loss of income. Within the policy, there are various coverage options. You can then tailor your policy to your business needs.
Business Liability Insurance
General Liability Insurance protects you from lawsuits filed against your company. It can be used in various situations, such as:
When someone slips on your property and claims they experienced bodily injury
When someone is injured at one of your events
If someone sues you for defamation.
Property Insurance
Business property coverage is typically used for small businesses and freelancers with equipment or inventory in their homes for business use. This coverage protects the business's equipment and stock against theft or damage from various causes, including fire, hail storms, windstorms, vandalism, etc.
Loss of Income Coverage
This type of insurance is meant for people who work from home, either as sole proprietors or employees. It protects them against loss of income due to disability, illness, and injury.
Business interruption insurance covers a business against the loss of income due to an interruption in the ordinary course of business because of damage from a fire or other peril.
Additional Coverage
Product liability claims can come from several sources, including defective products, misrepresenting product features, or failing to warn customers about dangers associated with a product.
How do I determine which business insurance policy is best for my home business?
The first step in determining which policy is best for your home based business is to look at what type of business coverage you need. You will then have the option to purchase different coverage levels, known as riders.
For example, professional liability insurance might be necessary if you work from home as a freelancer. Still, if you run a small retail store out of your house, consider property insurance instead.
Is your business income your primary source of income?
Suppose you're self-employed and your family relies on the business for income. In that case, ensuring that you have the right insurance to protect your home is essential. Consider taking out policies with high coverage limits and various providers so that you can quickly resolve the liability if something goes wrong.
Do you work mainly from home or elsewhere also?
You don't need additional coverage if you run your business in a separate location and occasionally work out of a home office. Your homeowners insurance covers your home office, and your business policy (presuming you have one) covers everything else.
However, you may need additional coverage if you use your home for business purposes, you may need additional coverage.
Do you store data or confidential information?
One of the biggest concerns for small business owners is the theft or damage to confidential data. A business liability policy protects you if you misplace sensitive customer data.
FAQs
How much is the cost of insurance for a home business?
On average, small businesses pay about $500 per year for liability insurance, a median monthly cost of about $42. The cost of the insurance policy depends on several factors, including industry risk, the size of the business, and claims history. A low-risk home-based business can expect to pay less overall.
What type of liability insurance do you need for a home business?
The type of liability insurance you need for your home-based business will depend on your work. For example, if you're a freelance writer, your homeowners insurance policy will likely cover potential liability claims. However, you may need professional liability insurance if you provide child care or accounting services.
How does an individual determine how much additional insurance they need for their home business?
The first step to figuring out how much additional insurance you need is to assess the value of your business equipment and the level of risk your business has. The more valuable your assets are, the higher their risk level, and vice versa.
Consider how much coverage you already have through other policies like homeowners insurance. Next, you must determine the amount of liability insurance you need to cover any potential lawsuits.
What kind of insurance coverage is needed for a home business?
The type of insurance coverage you need will depend on the kind of home business you have. You must ensure that your liability insurance covers damages caused to another person or property visiting your business.
Similarly, you may want professional liability coverage as protection from failure to deliver or negligence claims from your clients. Suppose your business is making or supplying products. In that case, product liability coverage is crucial to cover any damages resulting from your products.
What type of business insurance do you need?
There are three main types of insurance to consider regarding your business property. For self-employed individuals that don't have an inventory of products, the best option would be to add an endorsement to their current homeowners insurance policy.
An in-home business policy is a good option for a business with fewer than four employees; it has a higher coverage for liability than the homeowners policy endorsement. The final option is a business owners policy (BOP); this policy covers more liability, equipment, and employees.
What is the difference between commercial property and homeowners insurance?
Commercial insurance is an insurance policy that's designed for businesses or organizations. These policies protect the company against risks such as property damage, liability, and employee injuries.
On the other hand, homeowner insurance is designed for individuals who live in an individual house or apartment. The policies are intended to cover the individual against various risks such as fire damage, burglary or theft, and natural disasters.
Getting Home Business Insurance Quotes
When looking at home business insurance, you should consider your insurance needs. Shopping around various insurance companies allows you to compare business insurance quotes.
Fill out our online rate form to ensure you get the best deal for your business. You can get rates from the leading companies in your area and even connect with a licensed professional to answer additional questions.