UPDATED: AUGUST 17, 2023 | 3 MIN READ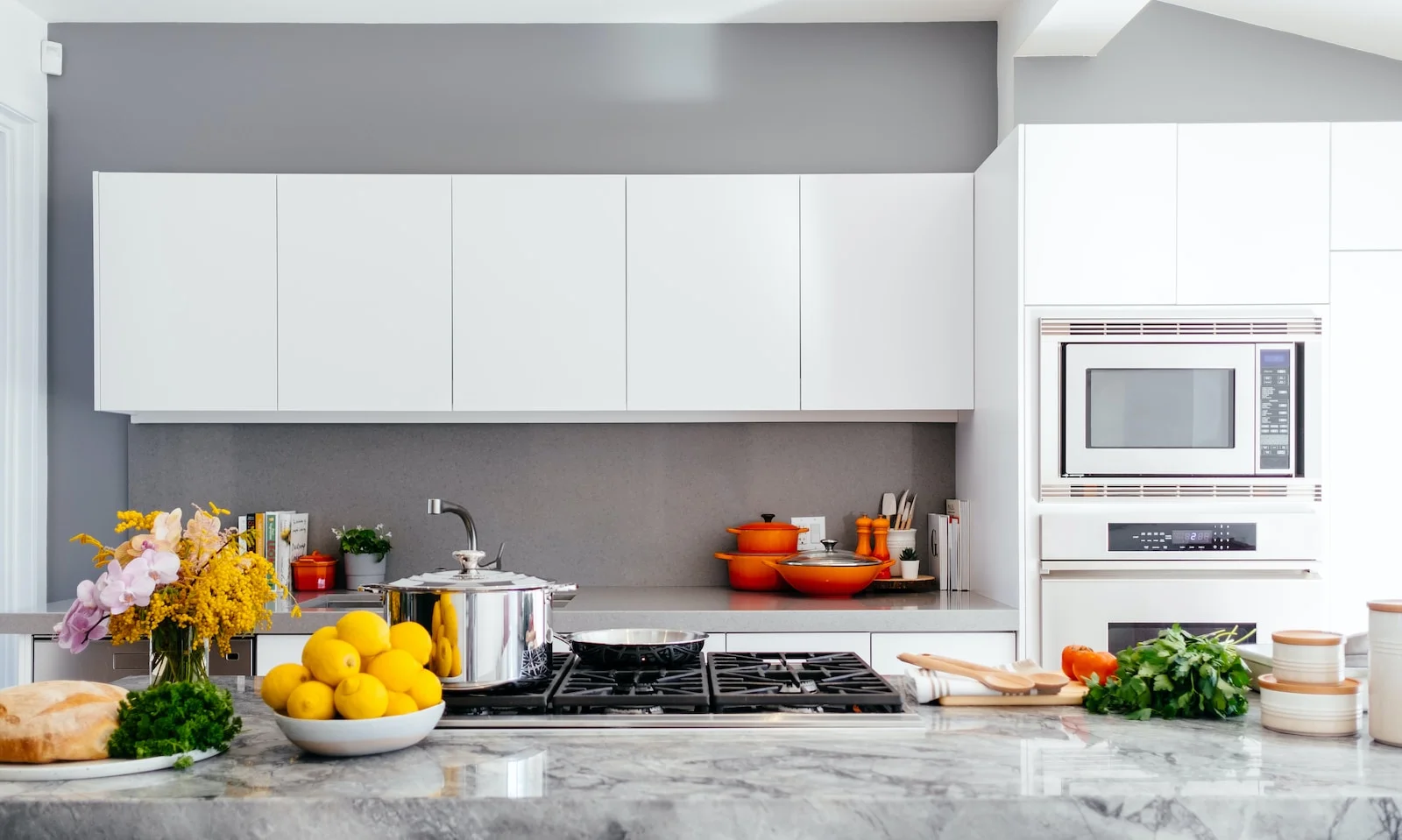 Keeping up with your household chores can be challenging at times. But having a list of everything you need to complete on a monthly basis helps ensure you get it all done. Use our monthly home maintenance checklist to keep your house in tip-top shape.
Monthly home maintenance checklist by room
One of the easiest ways to organize your household maintenance is to keep a room-by-room checklist for each month.
Below are monthly home maintenance checklists for each room in your home. Keep in mind the chores you need to do might differ slightly depending on where you live and your home. Use these lists as a starting point to arrange a monthly home maintenance checklist unique to you.
Kitchen
Clean the oven
Deep clean the microwave and dishwasher
Clean and descale the coffee maker and/or kettle
Clean the refrigerator – remove expired items, wipe down shelves and drawers, and organize contents
Clean under and behind appliances, such as the refrigerator and stove
Vacuum refrigerator coils
Living areas and bedrooms
Dust light fixtures and ceiling fans
Vacuum and rotate mattresses
Wash pillows
Clean underneath furniture
Wash or clean curtains and drapes
Clean and polish wood furniture
Bathroom
Clean showerheads
Clean and disinfect trash cans
Wash or replace shower liners and curtains
Deep clean grout
Home office and electronics
Dust and wipe down electronics
Organize and dispose of unnecessary paperwork
Clean keyboard and mouse
Other monthly home maintenance tasks
Of course, you can't break every task down by room. Some things need to be done throughout your entire house.
Floors
Deep clean carpets and rugs (might be bi-monthly or quarterly for some households)
Polish wooden floors
Reseal tile grout if necessary
Laundry
Wash comforters, mattress covers, and bed skirts
Clean lint from behind the dryer (helps prevent fires and increases efficiency)
Windows
Clean window sills and tracks
Wash inside and outside of windows (frequency might vary based on local conditions)
Plumbing
Check under sinks for leaks
Inspect your faucets for cracks or leaks
Test your sump pump
Miscellaneous
Check and replace batteries in smoke and carbon monoxide detectors
Clean and refresh pet areas – cages, kennels, and litter boxes beyond the regular cleaning
Wipe down and disinfect doorknobs, light switches, and remote controls
Replace air filters for HVAC or clean reusable ones
Exterior monthly home maintenance checklist
Your monthly home maintenance checklist needs to include chores that help you maintain the outside areas of your home too. Here are some chores that should take priority each month.
Clean gutters (for some households, this might be more or less frequent)
Check for and remove cobwebs and nests around eaves and windows
Sweep and wash decks, patios, and porches
Clean out the garage and throw away, sell, or donate items no longer needed
How to clean and organize your home
1. Set realistic goals:
Decide on the desired end result. Do you want just a general cleanup, or are you aiming for deep cleaning and decluttering?
Determine how much time you have. If you can't do everything in one day, spread tasks over several days or even weeks.
2. Gather cleaning supplies:
Trash bags or boxes
Cleaning agents (all-purpose cleaner, glass cleaner, etc.)
Broom, mop, vacuum cleaner, dusters, etc.
Cleaning cloths or paper towels
Gloves
Organizing tools (containers, baskets, labels, etc.)
3. Declutter:
Go room by room with a trash bag and donation box
As you go, discard trash and put items to donate in the box
Create piles: keep, donate, trash, and relocate (for items that belong in another room)
4. Cleaning:
Dust from top to bottom – start with ceiling fans, then furniture, and end with the floors – so you don't push dust onto already clean surfaces
Clean the windows and mirrors
Vacuum carpets and rugs
Mop hardwood, tile, and other types of flooring
Wipe down surfaces, including counters, tables, and appliances
In the bathroom, clean the toilet, shower, sink, and floor
Address any special cleaning projects, like stains or deep cleaning needs
5. Organizing:
Group similar items together
Use storage solutions (bins, baskets, organizers) to keep items neatly contained
Label where necessary
Create designated areas for items (e.g., a specific shelf for books, a basket for remote controls)
Consider the flow of each room – put frequently used items in easily accessible places and store rarely used items higher up or in more remote locations
6. Maintenance:
Create a cleaning schedule – include daily tasks (like dishes or sweeping), weekly tasks (like vacuuming or dusting), and monthly or seasonal tasks (like deep cleaning or turning mattresses)
Put items back in their designated place after use
Do a quick 10- to 15-minute tidy-up each evening
Regularly assess and declutter – it's easier to maintain a clean home if you don't accumulate unnecessary items
7. Stay motivated:
Play your favorite music or a podcast to make cleaning more enjoyable
Take before and after photos to see your progress
Reward yourself when tasks or rooms are complete
8. Seek help:
Enlist family members or roommates. Divide tasks so everyone has a role in maintaining the home
Consider hiring professional cleaning or organizing services if it's within your budget and you feel overwhelmed
Remember, it doesn't have to be perfect. The goal is to progress and create a more livable, comfortable space. Everyone's standards and preferences are different, so tailor this guideline to what feels right for you.
FAQs
How often should home maintenance tasks be performed?
How often home maintenance tasks should be performed depends on the task. Some chores need to be completed monthly, while others need to be completed quarterly, bi-annually, or annually.
For example, you should check your home air filters monthly (and change them as needed), but your HVAC system only needs an inspection twice a year.
How do I organize my home maintenance?
It's easiest to use several lists to organize your home maintenance. Seasonal home maintenance checklists help you complete all the tasks needed to prepare your home for upcoming seasons, while monthly checklists help you knock out jobs that need to be done more frequently.
How do you clean and organize a messy house?
Cleaning and organizing a messy house can be daunting, but breaking it down into manageable steps can make it easier and more effective. Here's a general guideline:
Set realistic goals for yourself
Gather all the necessary cleaning and organizing supplies
Declutter your home — donate and trash items as needed
Organize your remaining belongings so that everything has a place
Make a cleaning to-do list for each room
Work your way through each room, checking your to-do list as you go
Check your home insurance policy
Reviewing your home insurance policy at least once a year is important to ensure you have enough coverage. Use our online quote tool to compare rates in your area in minutes.
Related content: