UPDATED: AUGUST 11, 2023 | 2 MIN READ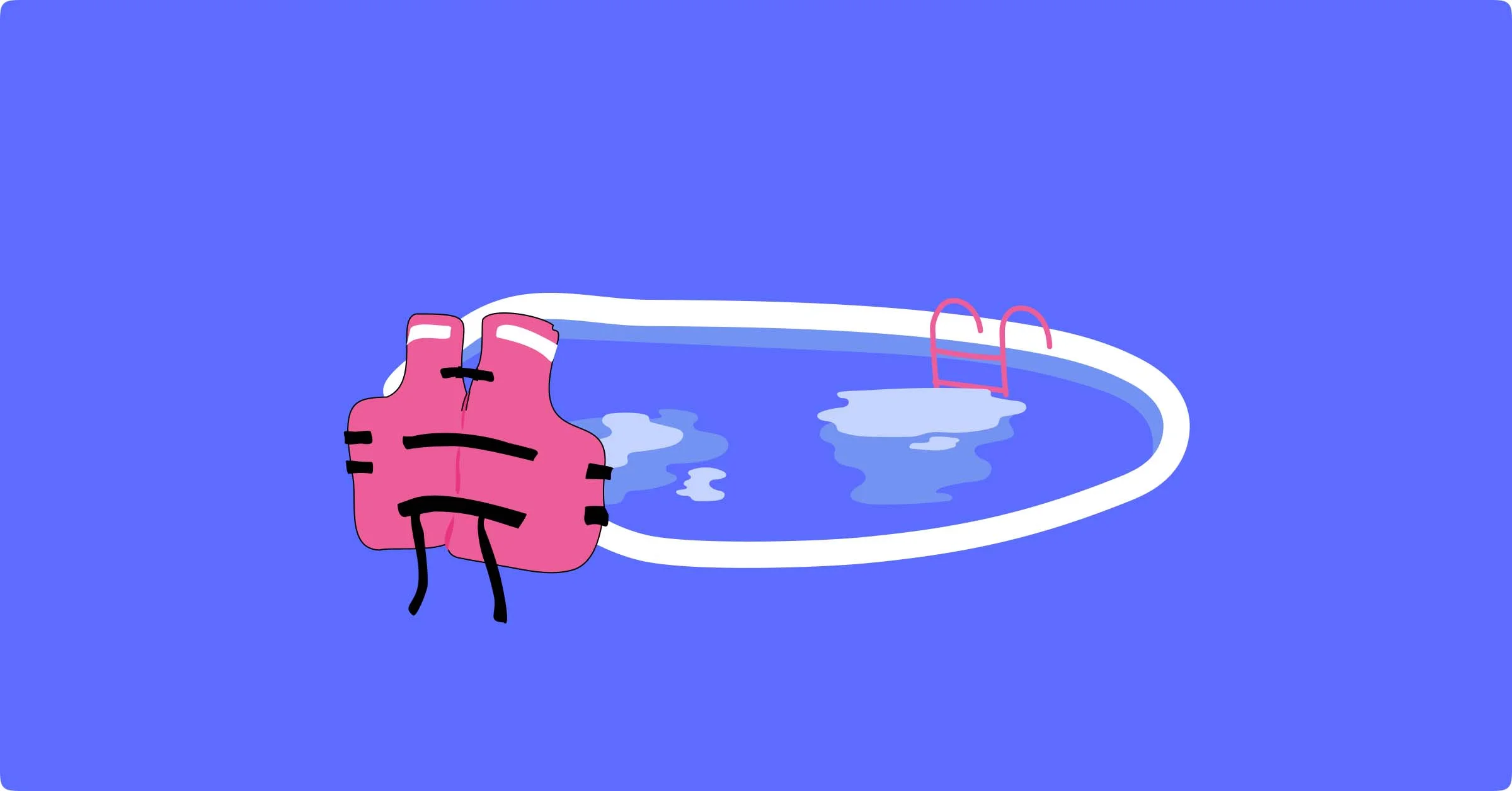 A swimming pool can offer unlimited fun and recreation, especially during a hot summer, but it also involves specific responsibilities – like pool safety education. The health and safety of your family and guests are paramount, making it critical to ensure your pool environment is as safe as possible.
This article explores the essential elements of pool safety, from understanding the importance of pool safety education for homeowners to accessing valuable resources for pool safety guidelines. Let's dive into the available training and certifications for pool owners and operators and discuss the importance of these in ensuring a safe and fun swimming environment.
Importance of pool safety education for homeowners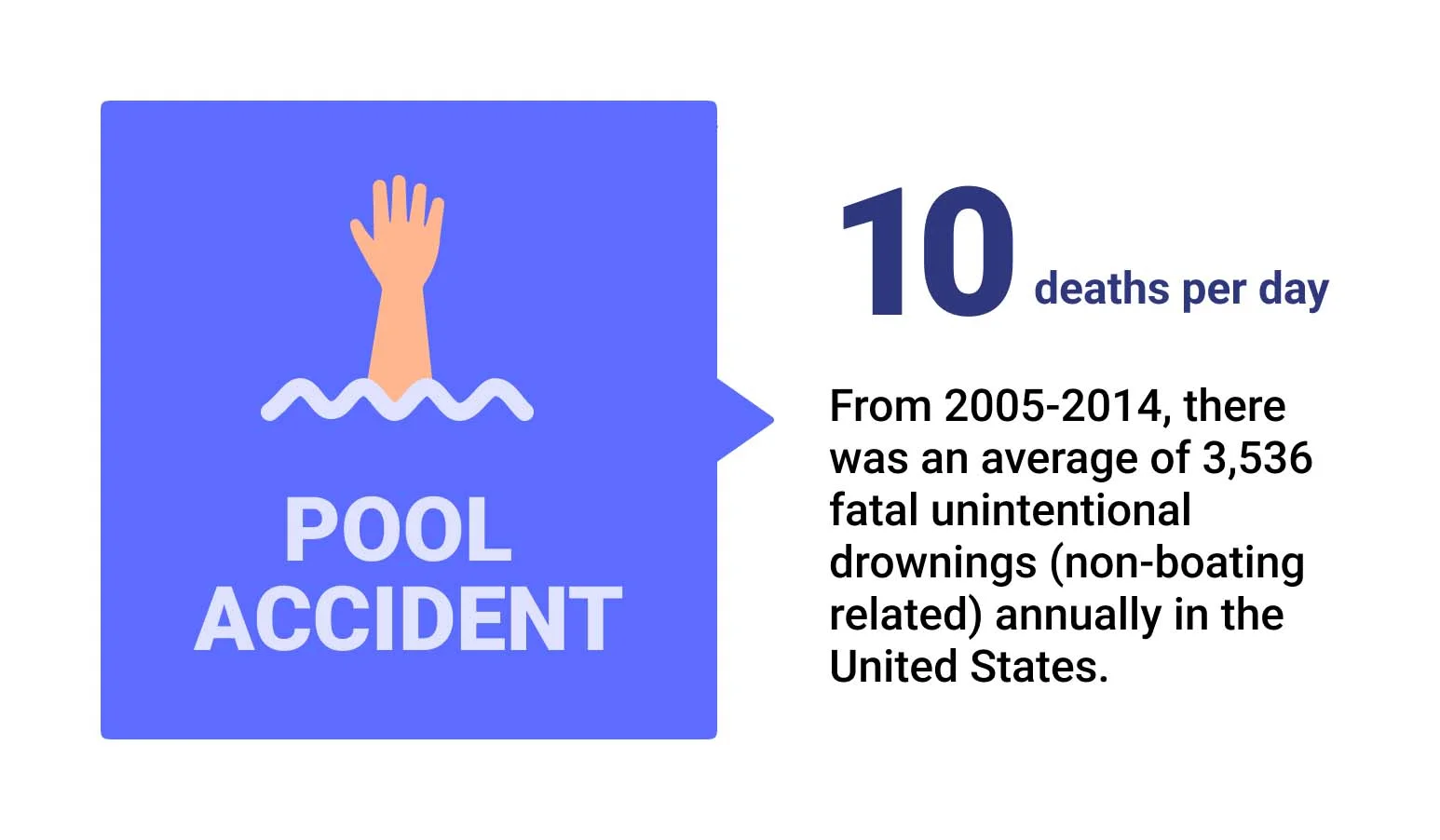 Owning a pool is more than just having a place to cool off or have fun — it's about understanding and taking responsibility for its inherent risks. Pool safety education plays a significant role in mitigating these risks.
Risk factors associated with pools
The major risks associated with pool ownership are the potential for drowning or near-drowning incidents, slips and falls, diving injuries, and chemical-related injuries.
Statistics on pool-related accidents and injuries
According to the Centers for Disease Control and Prevention (CDC), from 2005-2014, there were more than 3,500 fatal unintentional drownings (non-boating related) annually in the United States—about ten deaths per day.
Role of pool safety education in preventing accidents
Knowledge is power when it comes to avoiding pool-related accidents. Educating yourself and others who use the pool about safety measures, rules, and potential hazards can significantly reduce the risk of accidents.
This includes understanding the importance of supervision, establishing pool rules such as 'no running,' teaching children to swim early, and learning life-saving skills such as CPR.
Legal responsibilities of pool owners
Apart from the moral obligation to ensure the safety of swimmers, pool owners are legally required to maintain a safe environment. Failure to do so can result in liability for accidents in or around the pool. Because of this, it's important to do everything you can to prevent accidents and ensure you have enough liability and pool insurance on your home insurance policy.
Accessing resources for pool safety guidelines
A wealth of resources is available for pool owners looking to increase their knowledge and understanding of pool safety. From government regulations to digital and print resources, this information can help you create a safer environment around your pool.
Government and local regulations on pool safety
Pool safety regulations can vary widely depending on your locality. However, in most cases, you need a fence with a locked gate around your pool that keeps intruders out of your pool. Your city and insurance company might require pool alarms, specific lighting, and pool safety equipment.
Online resources and websites
Several websites, blogs, and forums can help you create a safe pool environment, including:
While these resources give tips to secure your swimming pool, the American Red Cross and National Drowning Prevention Alliance also provide CPR training.
Print resources: manuals, guides, and books
While the internet is a fantastic resource, don't overlook the value of printed materials. Many organizations offer detailed pool safety manuals and guides, providing in-depth information on various pool safety topics. Books like the American Red Cross Swimming and Water Safety Manual can also provide information.
Importance of up-to-date information and regular review
As with any safety-related issue, you must keep updated with the latest information and guidelines. Regularly reviewing and updating your safety practices can help ensure you provide the safest environment for those using your pool.
To do this, check your online resources each year before opening your pool for the season. And if you have printed materials, ensure you have the latest version.
Tips for implementing a pool safety plan at home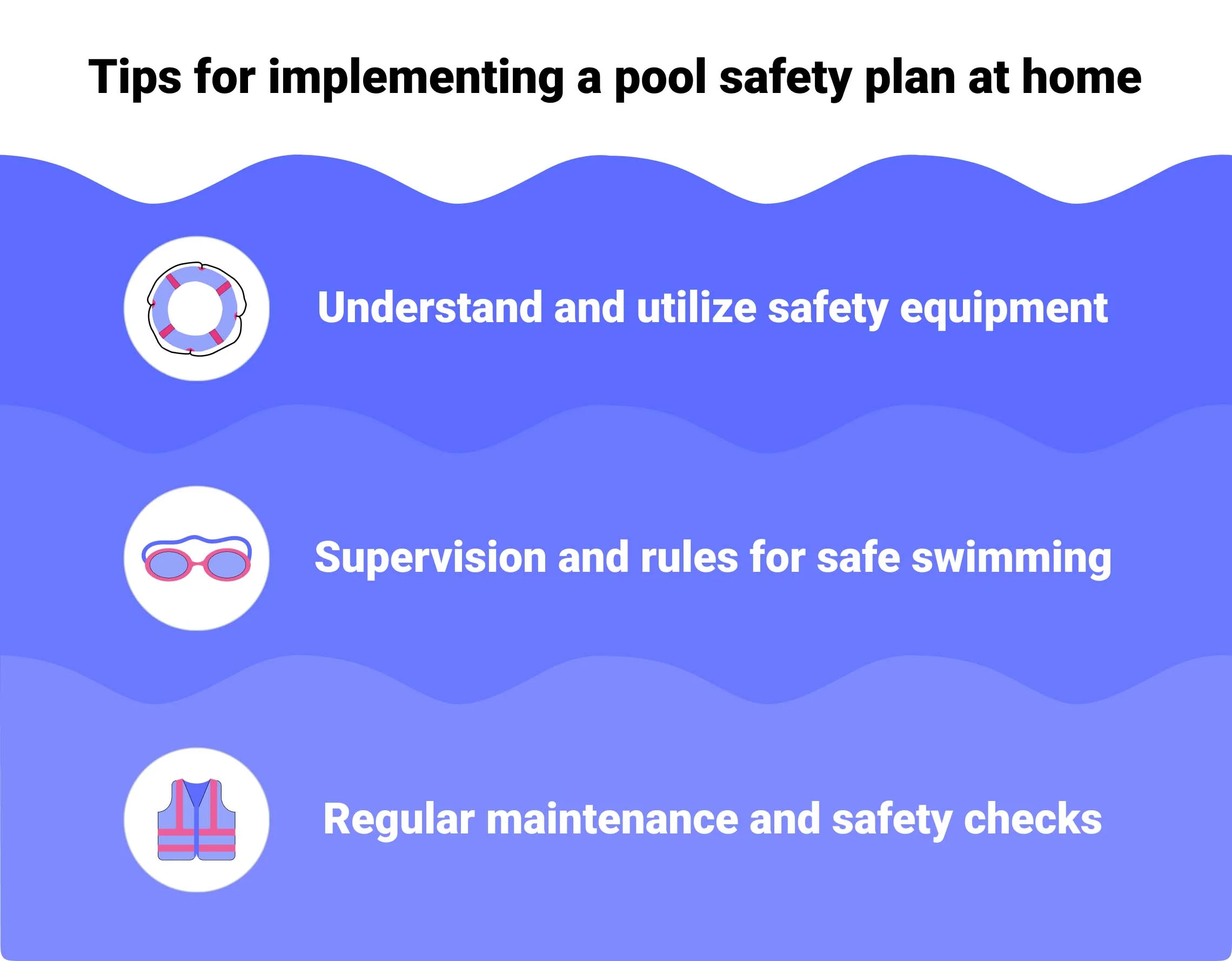 Here are some tips for implementing such a plan at your home:
Understand and utilize safety equipment
A wide range of safety equipment available can significantly enhance pool safety. This includes pool fences or barriers, alarms, safety covers, and life-saving equipment like life rings or pool hooks.
Supervision and rules for safe swimming
Never underestimate the importance of constant, active supervision when the pool is in use, especially when children are involved. Set and enforce strict pool rules, such as no diving in the shallow end, no running around the pool, and never swimming alone.
Regular maintenance and safety checks
Regular pool maintenance isn't just about keeping the water clean. It's also about checking that all safety equipment is in place and functioning correctly, ensuring the pool area is free of potential hazards, and confirming the water's chemical balance is correct to prevent skin and eye irritation.
Emergency preparedness
Even with the best safety measures in place, emergencies can still happen. That's why you need to prepare for emergencies.
Make sure all household members know what to do in case of an emergency, such as how to perform CPR and call for help. Keep emergency contact numbers readily available, and ensure your first aid kit is fully stocked.
Protect yourself and your pool
Pool safety education isn't the only thing you must worry about as a responsible pool owner. It's also important to have good home insurance coverage.
Use our online quoting tool to compare rates from several companies in minutes.
Related content: