UPDATED: APRIL 19, 2023 | 3 MIN READ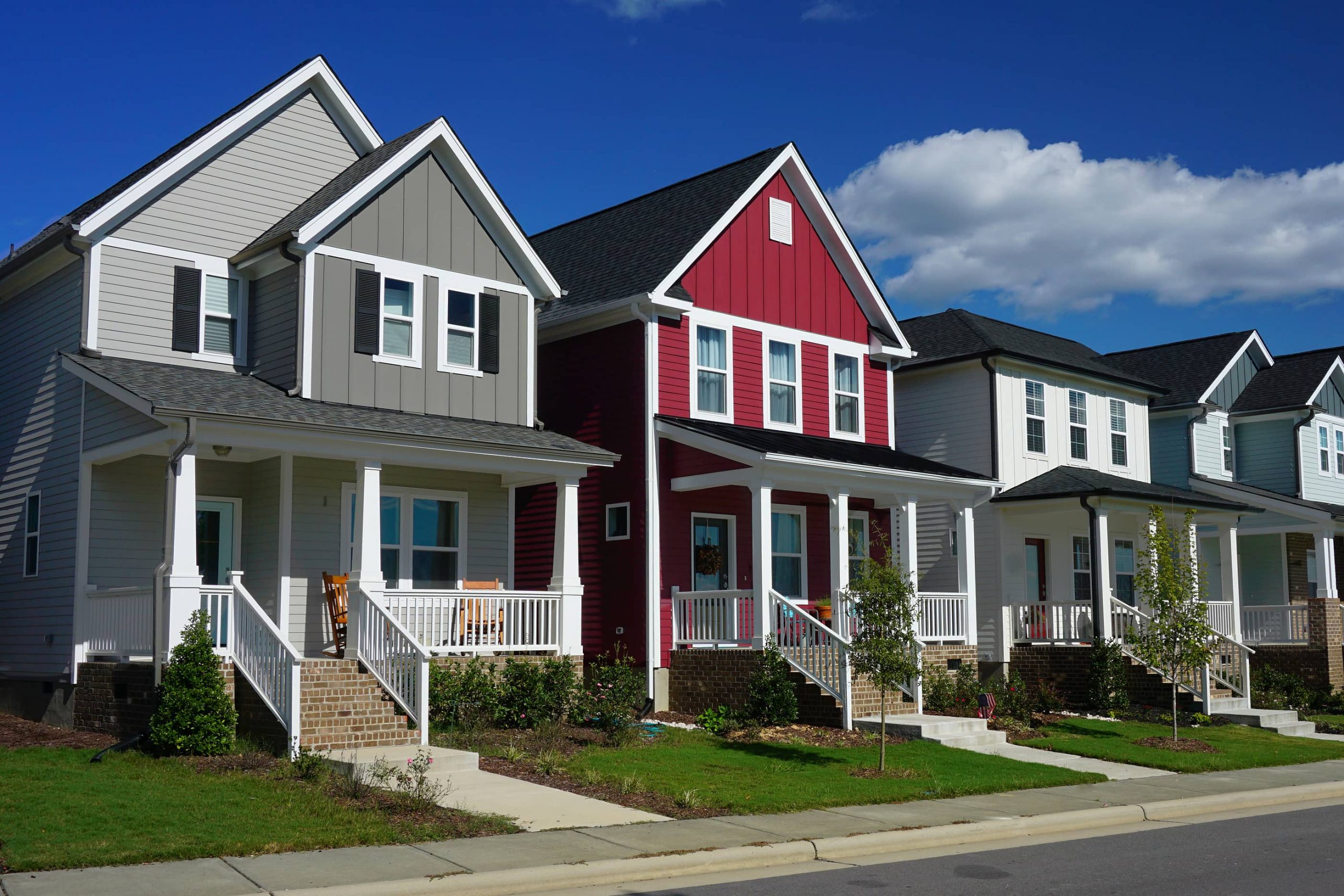 If you're purchasing a home, you may hear the term hazard insurance throughout the process. Hazard insurance is an essential piece of your homeowner insurance policy and is designed to keep you, your family, and your home safe.
If you're confused about hazard insurance and why it's a necessary part of your insurance policy, read on to learn what it can do for you.
What Is Hazard Insurance, And What Does It Cover?
Hazard insurance is part of your home insurance policy. It allows you to file a claim to cover your home's structure if damage occurs due to a natural disaster or other hazards in your policy.
Hazards or disasters typically covered include:
Fires
Severe Storms
Sleet or Hail
Tornados
Theft or Vandalism
Hurricanes
Explosions
Hazard insurance covers other structures considered part of your home, even if detached, such as a garage or shed.
Hazard insurance is not something you purchase separately from homeowners insurance, as it is part of the policy. However, hazard insurance has its limitations.
There are often specific perils excluded from coverage, and you need to know what is and isn't covered. For example, many policies don't cover flood damage. So if your home is in a flood zone, you might be required to carry an additional flood insurance policy.
What is Business or Commercial Hazard Insurance?
If you have a home business, you might need to purchase a separate business hazard insurance that will help protect your business assets.
Hazard insurance for a business is often referred to as business property insurance and is separate from a homeowner insurance policy. It's primarily for owned or rented commercial buildings that your business resides in but can be for home businesses.
It still covers property damage from natural disasters. But, business property insurance also protects your business equipment, supplies, and stock.
This includes things such as:
Computers
Furniture
Inventory
Outdoor landscaping (i.e., fences)
Valuable documents
While many states don't require businesses to carry hazard insurance, it's good to have coverage. Without it, you end up paying out-of-pocket to repair and replace business assets, which can add up.
Can I Stop Paying Hazard Insurance?
You should maintain your homeowners insurance policy for as long as you own the house. Otherwise, if there's a loss, you'll be responsible for the cost of repairs, replacement, or rebuilding of your home. If you have a mortgage on your house, the cost of your insurance is typically included with your monthly payment.
However, private mortgage insurance (PMI) is not the same as hazard insurance. Instead, PMI is meant to protect the lender or mortgage provider if you stop making payments on your mortgage. The PMI included with your mortgage is something you can stop paying once you've paid 78% of your mortgage balance.
However, you continue to pay on your homeowners insurance policy for the length of owning the home. This would include paying for hazard insurance.
The Difference Between Hazard Insurance and Homeowners Insurance
Hazard insurance is part of your homeowners insurance policy. Mortgage lenders refer to hazard insurance as separate, but don't let that confuse you. The entirety of a homeowners insurance policy covers all of the following:
Dwelling Coverage: Coverage for the foundation of your home, including windows, walls, and roof. This is the first part of your hazard insurance.
Other Structures: This is the second half of your hazard insurance, covering other structures on your property such as a detached garage or shed.
Loss of Use: Coverage that pays for additional living expenses you might incur if a loss causes you to be relocated. For example, if you had a home fire and needed to live in a hotel until the repairs were finished, your loss of use coverage would pay for the hotel room.
Personal Liability: If someone becomes injured at your home and takes legal action, personal liability covers such expenses as going to court, a lawyer, etc. You can also purchase a separate liability insurance policy to increase your coverage limits.
Personal Property: This covers any personal property you have in your home if it's stolen, vandalized, or damaged by a peril covered in your policy.
Medical Payments: If someone becomes injured in your home and needs medical attention or a hospital visit, this covers the cost of the necessary medical expenses.
Filing a Hazard Insurance Claim
When you file a home insurance claim, an adjuster visits to inspect the damage. When dealing with a natural disaster, a public adjuster will often visit the home to assess the loss. If a crime occurred, such as theft, you should contact the police so that they can make a report right away.
You may need to provide other documentation to your insurance that acts as proof of loss, such as photos, videos, or other documents that help your claim.
If you need to make emergency repairs for weather or intruders, do so, but take as many photographs as possible before fixing and save the receipts for any materials used.
Insurance claims covered by your policy will require you to work with licensed contractors. The contractors you contact provide quotes for repairs and replacements, and the insurance company will use the information to pay for the cost.
If you have a deductible, you're responsible for paying the deductible amount to the contractor before the remainder of the balance is paid by your insurance company.
Filing a claim takes time and can be a drawn-out ordeal. Keep records of all documents and obtain all information necessary that will help to speed up the claims process.
Reviewing Your Hazard Insurance Coverage
Reviewing your insurance policy can be tricky. Terms, definitions, and explanations may feel complex and challenging to understand.
If you want maximum protection against the unexpected, work to become familiar with your state risks and common causes of loss to make the most educated decision regarding your hazard insurance.
Also, compare home insurance premiums to ensure you're getting the best deal possible.