UPDATED: JULY 06, 2023 | 2 MIN READ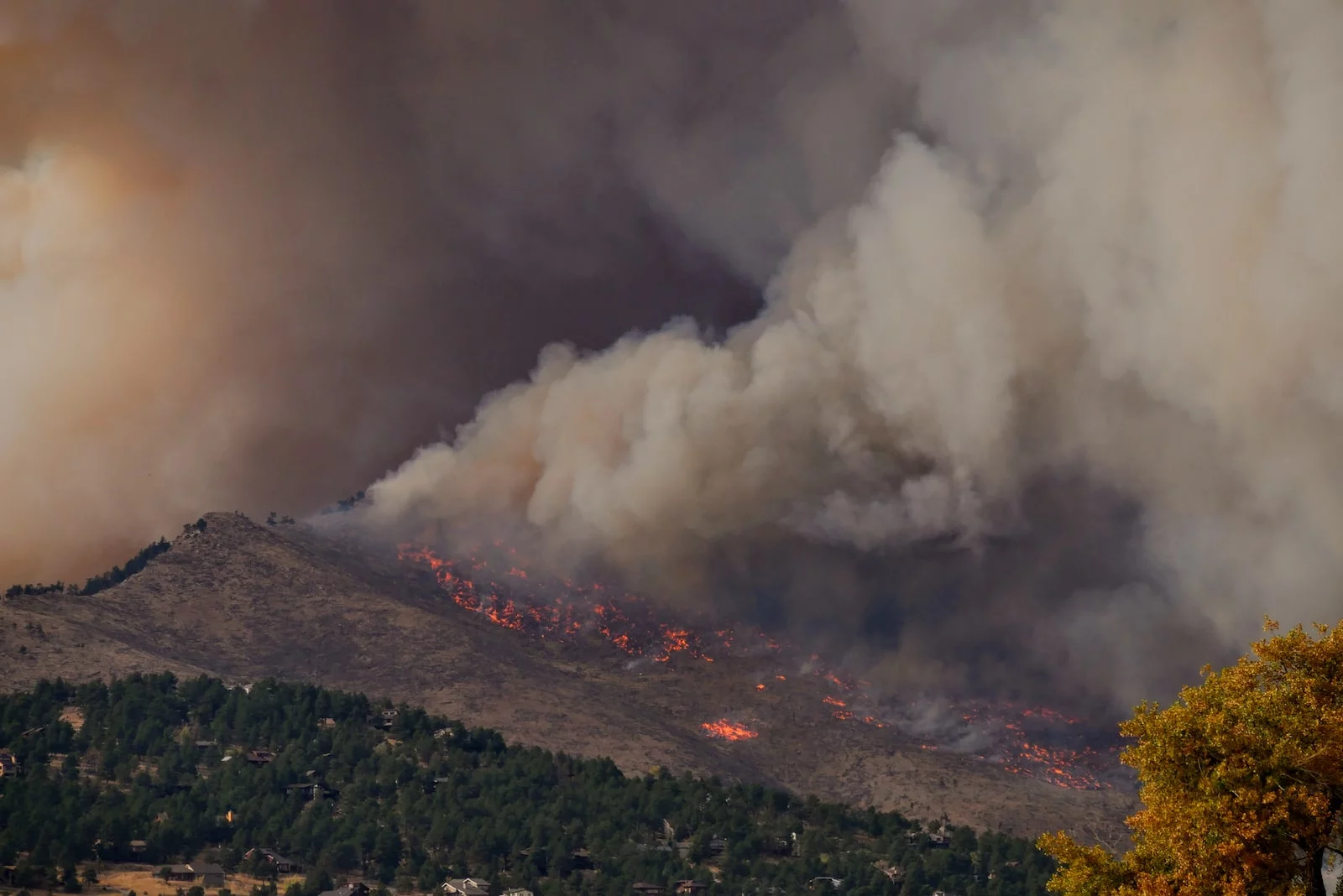 With record-high temperatures and drought conditions on the rise, more than 4.5 million US homes fall under high or extreme risk of wildfire, according to Verisk Analytics. Fortunately, homeowners can protect themselves from these natural disasters' financial impact with the right home insurance policy. Here's a breakdown of wildlife insurance, how it works, and how to find the best coverage for your area.
What Is Wildfire Insurance?
Many home insurance policies cover fire damage, but policyholders in high-risk areas may need extra coverage. Wildfire insurance is an umbrella term; there's no policy to protect you overall, but you can purchase additional coverages as needed. Coverage varies based on the type of damage, kind of policy, and whether it occurs in a high-risk zone.
Home Insurance Coverage Considerations for Wildfires
Homeowners have two coverage add-ons to protect their homes against wildfire damage: extended replacement cost coverage and guaranteed replacement cost coverage.
Extended replacement cost coverage
Extended replacement cost coverage increases your dwelling coverage limit in the event of a wildfire. Suppose a wildfire destroys your neighborhood, and the cost of labor and construction skyrockets due to increased demand. In that case, this endorsement adds anywhere from 25-50% more to your dwelling coverage limit to cover the cost of increased demand.
Guaranteed replacement cost coverage
Guaranteed replacement cost coverage ensures your home is fully rebuilt to how it was before, regardless of how far it exceeds your dwelling coverage limit.
Does Homeowners Insurance Cover Wildfire Damage?
Many homeowner policies cover wildfires just as they cover kitchen, electrical, and lightning-based fires, so check to see if you're already covered. If you're covered, your policy should provide coverage against wildfire damage in three areas: dwelling coverage, personal property coverage, and loss of use coverage. If you live in a wildfire-prone area, ensure you're not under-insured, as high-risk areas need additional coverage.
Dwelling coverage
If your property is damaged or destroyed, your policy's dwelling coverage may help pay for repairs or rebuilding of your home and attached structures, such as patios and garages. Dwelling coverage also pays to remove any debris caused by the destruction.
Your dwelling coverage limit is the capped amount your policy will pay out. It should equal the home's replacement cost: the total cost to rebuild from the ground up, including local labor and construction costs.
Personal property coverage
Your homeowners insurance will also cover the cost of repairing or replacing your personal belongings, such as furniture, electronics, and clothing, up to your personal property coverage limit. This limit caps at 50% of your dwelling limit, but most insurance companies will let you adjust it. Review your policy to determine whether your personal property coverage limit is enough to cover any losses.
Loss of use coverage
If your home is destroyed or damaged in a fire and you must leave, loss of use coverage (also referred to as additional living expense coverage) may reimburse you for any costs of living due to evacuation or rebuilding, including:
Hotel stays or temporary rentals
Transportation costs
Restaurant meals
Laundry and dry cleaning
Coverage varies by policy and company, so check your homeowners insurance to ensure your coverage meets your needs.
What to Do If Your Homeowners Insurance Won't Cover Wildfire Damage
With droughts, high temperatures, and wildfires on the rise, many insurance companies have started denying coverage and canceling policies. You still have a few coverage options if you live in a high-risk area.
High-value homeowners insurance
If your home value is over $1 million, consider buying wildfire coverage from premier insurance companies like AIG. High-value homeowners insurance often provides other perks like private firefighter services and wildfire mitigation.
Excess and surplus lines insurance
Another option is to buy coverage through an excess and surplus (E&S) lines insurer. While it's more expensive than standard homeowners insurance, E&S insurance covers risks too high for regular insurance companies, including homes with extreme wildfire risk.
FAIR plans
Most states offer a Fair Access to Insurance Requirements (FAIR) plan: homeowners insurance for residents that can't get wildfire insurance elsewhere. FAIR plans are typically pricey and provide less coverage than the typical policy, so they're generally only recommended as a last resort.
Does Renters Insurance Cover Wildfire Damage?
In the event of a wildfire, your landlord's insurance policy may cover the cost of repairing the structure. Still, the renter must have personal property coverage to cover destroyed or damaged belongings. The renters insurance policy's loss of use coverage should also pay for temporary housing if you need to evacuate or stay elsewhere.
How to Buy Wildfire Insurance
If your current policy doesn't include wildfire insurance, check to see if you can buy it. If you're in a high-risk area and unable to get coverage, check into the FAIR plan offered in your state. Many areas that experience catastrophic wildfire seasons are also non-renewing policyholders. Fortunately, many states' insurance commissioners declare a moratorium on non-renewals for at least one year after a wildfire, so you can appeal if you're non-renewed.
FAQs
What do I need to know about fire insurance?
Fire insurance is generally included in standard homeowners insurance policies but ask your provider to ensure you have the coverage you need.
Does homeowners insurance cover wildfires?
In many instances, yes. Many standard home insurance policies cover wildfire damage to homes and personal property unless you reside in a high-risk area. Ask your auto insurance provider if your policy covers damage to your vehicle.
What does a fire insurance policy cover?
Fire insurance policies include dwelling coverage, personal property coverage, and loss of use coverage.
What are my fire insurance options?
Your fire insurance options depend on your location and whether you live in a high-risk area.
What are the benefits of adding fire insurance to my homeowners insurance policy?
In the event of a fire, your coverage will help pay to repair or rebuild your home, landscaping, and other structures on the property, such as detached garages. It also pays for personal belongings and additional living expenses due to the disaster.
What are the steps to file a claim?
If your home is damaged or destroyed in a wildfire, file an insurance claim as soon as possible. Then, take the following steps:
Take videos of your home and a home inventory of personal items that are damaged/destroyed.
Secure your property from thieves and vandals.
Meet with the insurance adjuster.
Verify your policy maximums and deductibles.
Get multiple repair estimates from different contractors.
Ask for an advance on the claim, as you'll still be paying your mortgage while waiting for repairs.
What is a replacement cost policy?
A replacement cost policy covers the amount needed to rebuild or repair your property to its original condition using materials of the same kind and quality.
Wildfire Insurance: A Recap
Despite wildfires on the rise, homeowners can still take steps to protect their homes and personal belongings with wildfire insurance add-ons. Explore rates in your area with our free tool to help you find the wildfire insurance coverage that suits your needs and budget.