UPDATED: MARCH 21, 2023 | 3 MIN READ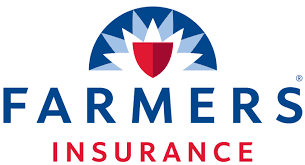 About Farmers Insurance Group
Although Farmers Insurance Group, formerly just Farmers, is an American company, it is a subsidiary of the parent Swiss-owned Zurich Insurance Group. Still, Farmers Insurance Group retains a headquarters in Woodland Hills, California, near the company's origins.
Farmers began in 1928 in Los Angeles, California. As you may guess from the name, the company was founded by a pair of farmers who believed that rural drivers were more careful than their urban counterparts and thus deserved lower insurance rates.
Today, Farmers Insurance Group will insure regardless of the profession or location of the driver, with some exceptions due to driving records. Farmers Insurance Group has different subsidiaries and offers various products and services.
These range from the past's simple auto and home policies to complex coverages through a partnership with FEMA and universal and term life insurance.
Satisfaction ratings
BBB Rating: A+ (AND accredited)
Consumer Reports Rating: Very Satisfied
JD Power Rating: 3 / 5
Farmers auto insurance pros and cons
PROS
It has a variety of services and perks, like the Farmers Visa card exclusively for members.

Almost 50,000 live agents in offices all over the United States.

TAllows specialty insurance for unique vehicles like antiques and classics.
CONS
Some transactions must be completed on the phone or in person with an agent, even if you buy online.

Policies are only six months, allowing rates to change twice yearly.

The online quoting tool isn't as in-depth as others and fails to explain some coverage options.
Farmers car insurance review
Farmers Insurance has been offering competitive auto insurance since 1951 and boasts an impressive track record of quick reaction times, excellent customer service, and timely claims payouts. While its NAIC rating is not quite as high as some competitors', AgileRates editors rate the company 3.5 out of 5 – a credit to review scores from sources like J.D Power – while it also benefits from being accredited by the Better Business Bureau (BBB).
Policies offered by Farmers auto insurance
Here are some of the types of coverages offered by Farmers Insurance Group:
Bodily Injury: This coverage is also called 'Liability' or Personal Liability, and it is mandatory in every state. Farmers Insurance Group offers the minimums and many other options for more extensive, robust coverage from your policy.
Property Damage: This coverage is for any damage your vehicle does to someone else's property, usually their vehicle. Farmers Insurance Group offers many coverages and deductible options, none of which are far from the ordinary offerings.
Medical: You can choose up to $50,000 in optional medical coverage regardless of fault. This even includes potential things like funeral expenses if the worst should happen.
Upgrades and addons
Here are some of the upgrades and extra features you can add to your policy:
Glass Only: Many companies cover glass damage, but only Farmers Insurance Group offers to reduce your deductible if the claim is glass-only. You must have comprehensive coverage with a deductible of at least $250 on your policy to qualify.
New Car Promise: If your new car is totaled in an accident, Farmers Insurance Group will replace it with a vehicle one model year newer or 24,000 miles fewer than your previous vehicle.
Rideshare: While most insurance companies shy away from insuring those who work for ridesharing services, Farmers Insurance Group is willing to work with companies like Lyft and Uber. It doesn't cover the time when a paid passenger is being transported (covered directly by the rideshare company). Still, it does include the time when the driver is waiting for a rider, which was previously uncovered.
Available discounts through Farmers
You can earn discounts with the following Farmers Insurance Group programs:
Distant Student: If you have a student away in college without regular access to a vehicle, you can qualify for this additional discount.
On Your Own: Say you are on your parents' policy with Farmers Insurance Group and move out. The new vehicle, new policy, new you! If you pick Farmers, they'll switch you from your parents' policy into your spinoff with this exclusive discount.
Shared Vehicle: Are there more drivers in your house than cars in your driveway? Then you might qualify for this discount.
Alternative Fuel: Is your vehicle a hybrid? Does it use future-friendly fuel alternatives for power? If so, you can reap even more rewards with this discount.
Mature Driver: For those between the ages of 55 and 65 (varies from state to state), you can take a DMV-approved driving course and receive an additional percent off.
Special programs
These special programs and benefits are available from Farmers Insurance Group:
Custom Clauses: While not an actual 'program,' this special feature only needs to be asked for to enjoy it. If you have particular 'what ifs' that you want to cover, you can talk to your agent about those and have them written right into your policy. Are you transporting a classic vehicle overseas? They will write a special clause into your policy to cover it while in transit.
Farmers Rewards Visa Card: If you choose Farmers Insurance Group, you become eligible to apply for this Visa. If accepted, you can enjoy a wide points program for benefits and even triple points for using the card to pay your insurance bills.
What you need to apply
Have this information on hand to get a fast, accurate quote:
About You: You'll need the basics, like your name, age, and gender, so that Farmers Insurance Group can save your online quote under a custom profile. You'll need your social security number if you buy the quote.
Address: Your car will spend a lot of time in your driveway and neighborhood. Are thefts a big problem? Stolen radios? Are there several parking structures, or do you have to park on the street? All of these factors matter.
Vehicle ID: This is also known as a VIN, and it's listed in several places on your car. You can get a quote without using the year, make, and model, but the most accurate quote will always need a VIN.
Email: To start a quote online, you need an email address to communicate with Farmers Insurance Group representatives and a place to send any electronic documents if you choose to buy a policy.
FAQs
Does Farmers Auto Insurance have a good reputation?
Farmers has a good reputation and is a solid choice for car insurance. The company has a lot of positive customer reviews, and it allows you to customize your policy.
Is Farmers good at paying claims?
According to the latest J.D. Power claims satisfaction survey, Farmers customers are satisfied with the company's claims process. The company scored 893 out of 1,000, which is high compared to the car insurance industry average of 880 out of 1,000.
Is MetLife and Farmers the same?
MetLife and Farmers isn't the same. In 2021, MetLife sold its auto and home insurance business to Farmers Insurance Group. So MetLife is a part of Farmers insurance. However, you can still get purchase MetLife policies.
Compare Farmers Auto Insurance policies near you
Farmers Auto Insurance is a great option for those looking to save money on their car insurance policy. The company offers a variety of discounts, making it easy for customers to find the best rates possible.
Farmers Auto Insurance has a user-friendly website that makes it easy to compare policies and get started with coverage. If you're interested in finding out more about this carrier, complete our quote form for an auto insurance quote today.