UPDATED: AUGUST 12, 2023 | 3 MIN READ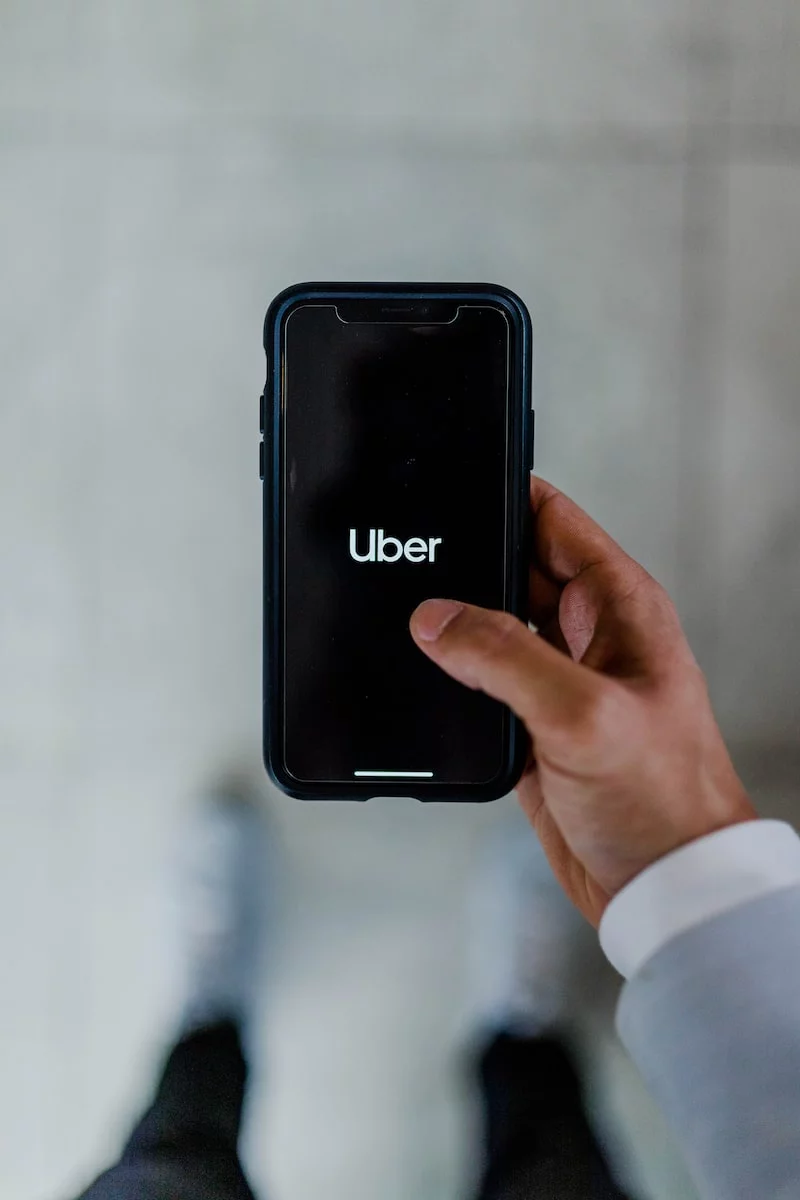 An increasing number of people are turning to gig work – like Uber Eats, DoorDash, Postmates, Grub Hub, Lyft, and more – to make ends meet. But would-be delivery drivers or rideshare drivers need to be mindful of the car insurance laws in their state. Without proper coverage, they could end up financially decimated in a severe accident.
How Rideshare Insurance Protects Drivers
In 49 US states, companies like Uber and Lyft offer rideshare insurance for anyone who signs up to drive for them. The protection levels vary depending on what stage of the rideshare the driver is in when an accident occurs.
Types of Coverage Provided by Rideshare Insurance
it's essential to know how rideshare auto insurance coverage changes throughout the shift. Whether a driver is delivering food for Uber Eats or giving someone a ride they requested via the Lyft app,
The Idle Stage
The Idle stage is when the driver's app is on and waiting to receive a pick-up request, but they are neither in a ride nor on their way to one. If an accident happens during this phase, the driver's personal car insurance will settle any claims covered by the policy up to the purchased coverage limits.
Driving Between Requests
If a customer requests a ride, their driver will likely have to travel some distance to pick them up. Since the driver is technically working for a rideshare company during that time (but is driving alone), Uber's third-party liability coverage is limited to a 50/100/25 split.
That's $50,000 bodily injury liability coverage per person, $100,000 bodily injury liability per accident, and $25,000 of property damage liability. This insurance pays out claims if the Uber driver is at fault for the accident; if the other driver is at fault, that driver's insurance company will be responsible for paying out claims.
On a Trip
For the most part, whether a motorist is driving for Uber Eats or picking up a passenger for an Uber trip, the auto coverage Uber offers is almost identical. For a trip with actual passengers, drivers who invest in rideshare insurance can expect to be covered with the following benefits in the following amounts:
$1 million liability coverage. This includes both bodily injury liability and property damage liability.
$1 million uninsured/underinsured motorist coverage. Remember, though, that this is for bodily injury, not property damage. Suppose a driver with insufficient coverage, no coverage, or someone who commits a hit-and-run against you causes the accident. In that case, Uber's rideshare insurance will cover the medical costs for you and your passengers.
Contingent comprehensive/collision. The word "contingent" is significant because it means that coverage depends on whether or not the rideshare driver also has additional coverage. Additional coverages include comprehensive or collision coverage on their personal auto insurance policy. If so, Uber (or any other company's rideshare insurance coverage) will pay for damages after the driver pays a $2,500 deductible.
Uber Eats delivery insurance works differently. It's almost identical to Uber rideshare coverages and amounts. The exception is that delivery drivers will not receive the $1 million in uninsured or underinsured motorist bodily injury.
What Your Personal Car Insurance Covers and What it Doesn't
Drivers must notify their personal insurance company if they want to drive for Lyft or Uber Eats (or any other rideshare/delivery gig work). Failing to notify their insurance provider could result in disastrous consequences.
Personal Auto Insurance vs. Commercial Auto Insurance
Driving for commercial purposes involves much more risk than most personal auto insurance providers are willing to cover. Doordash drivers and other gig workers drive more miles and spend more time in unpredictable neighborhoods. Additionally, traveling with multiple passengers makes claims much more expensive to pay out in the event of an accident.
If you don't notify your auto insurance carrier, they may cancel your insurance policy immediately. Others will deny claims on any accidents that happen while you are on a shift – leaving you stuck with 100% of the bill.
The Most Rideshare-friendly Auto Insurance Companies
Some auto insurance providers are capitalizing on the business opportunity the demand for rideshare/delivery insurance is bringing to the industry. Those companies include:
GEICO – GEICO is unique in that it offers a custom, hybrid policy, which no other car insurance company provides. It contains provisions for personal coverage when driving for personal reasons and more comprehensive provisions for when you're on a shift.
Progressive – Progressive sells car insurance options for delivery drivers (such as DoorDash and Uber Eats), which go above and beyond what those companies provide their drivers.
Allstate – Allstate is one of many providers working with companies like Uber and Lyft to provide liability coverage in several states. They also offer gap coverage to delivery/rideshare drivers who drive newer or leased vehicles.
Erie – Amazon Flex drivers can add a policy endorsement to their personal coverage instead of going out of their way to purchase a separate commercial policy.
State-specific rideshare rules and exceptions
Insurance laws differ from state to state, so it's no surprise that the same rule applies to rideshare insurance. Any motorists residing in the following states considering gig work from Uber Eats or any other company should pay close attention to their state and local laws.
New York
As of this writing, no personal auto insurance providers offer either policy riders or separate coverage for rideshare and delivery drivers in New York. Furthermore, New York state law refuses to allow Uber Eats insurance to pay out claims for any accident for which their drivers are found at fault. New York residents who wish to pursue gig work must have a fully comprehensive personal car insurance policy before starting this type of work.
California
California state law requires that companies like Uber provide drivers with Personal Injury Protection (PIP) coverage. If you get injured or killed in an accident while on shift, you can get reimbursed for the following:
Medical expenses
Receive disability payments
Your next of kin can get survivor benefits
Cities where the legality of rideshare is being questioned
Due to conflicts with unionized taxi companies and other concerns, it may or may not be legal to perform gig work in the following cities:
Newark, NJ
New York City, NY
Boston, MA
Cambridge, MA
Chicago, IL
Several Texas cities, including Austin, Houston, Galveston, and Corpus Christi
FAQs
How much does it cost to purchase rideshare insurance?
For the average driver, rideshare insurance costs about $15 per month. But this will vary by state and rideshare company.
Are drivers legally required to inform their personal auto insurance provider about their gig work?
Drivers won't receive fines, suspensions, or jail time for failing to disclose, but the repercussions can be just as dire. Some companies will immediately cancel their policy. Others will simply deny all claims and leave them to pay for an accident 100% out of pocket.
Do Uber Eats drivers have to carry multiple insurance policies?
Yes, you must carry personal auto insurance to work for companies like Uber Eats or Doordash legally. Working for them without purchasing rideshare or delivery insurance is not technically illegal. Drivers who don't will leave themselves vulnerable to financial liability and potentially devastating lawsuits in the event of an accident.
How to Find Affordable Uber Eats Car Insurance
Getting started with companies like Lyft or Uber Eats is easy. But ensuring you have adequate car insurance coverage can be more complex.
We work with companies that provide the best coverage for a great price, and we can get you insurance quotes from them in a matter of minutes. Simply fill out our online rate form to start comparing now!
Related content: