UPDATED: MARCH 14, 2023 | 3 MIN READ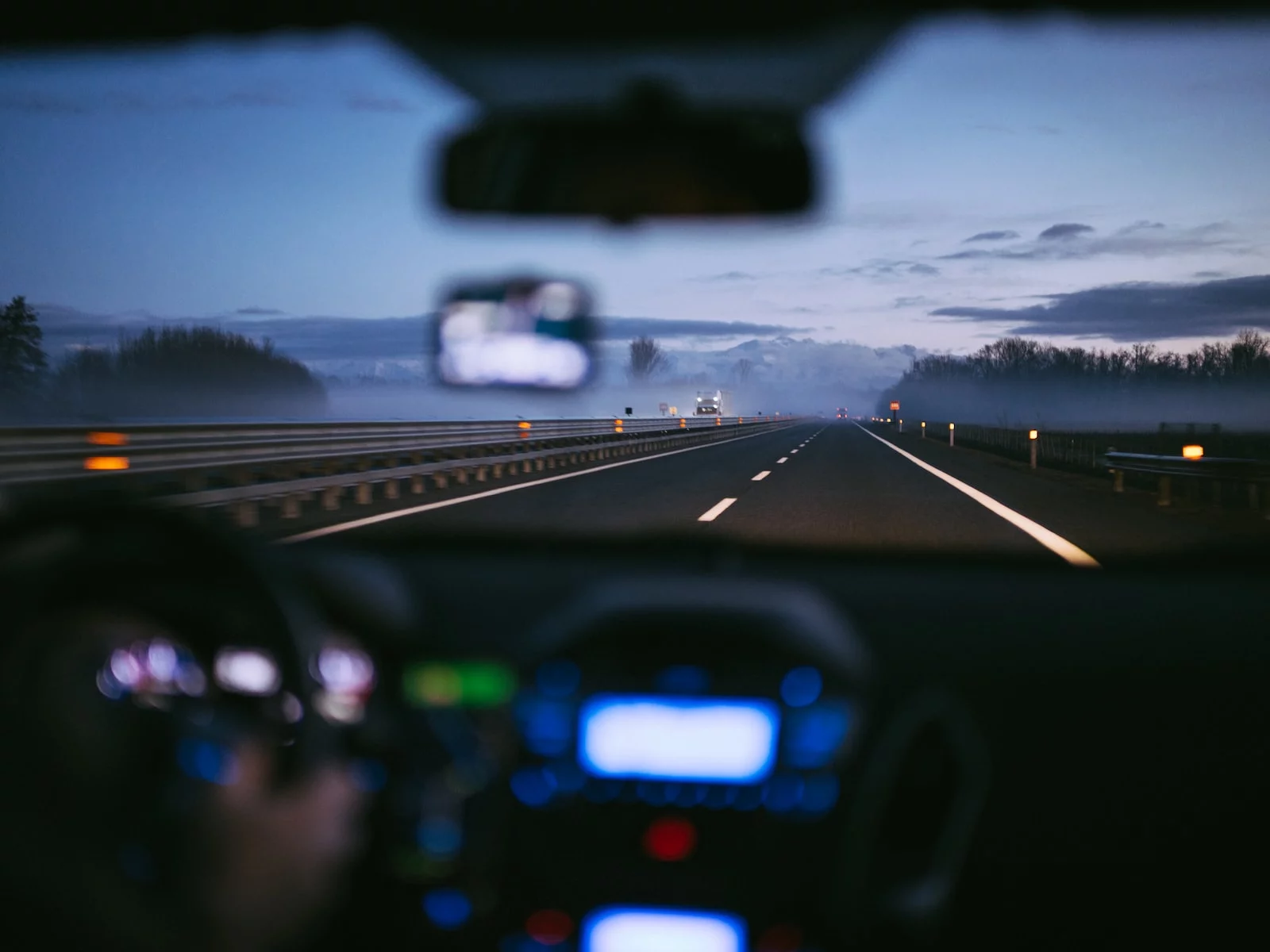 Georgia drivers convicted of a DUI or other serious traffic violations must carry SR-22 insurance. The state mandates SR-22 insurance in Georgia for driver's license reinstatement after a major driving offense.
The Peachtree State saw more than 12,000 DUI convictions in 2020, and Georgia law requires SR-22 insurance from drivers with a DUI. Let's look at how Georgia's SR-22 insurance works, the cost of SR-22 insurance, and how to get it.
What is SR-22 Insurance in Georgia?
SR-22 insurance isn't a type of car insurance policy but a term for a certificate of proof for liability insurance. Georgia calls this certificate an SR-22 or a Safety Responsibility Insurance Certificate.
The form proves a driver's liability insurance coverage meets Georgia's minimum car insurance requirements. It's known as a Certificate of Financial Responsibility in other states, and it's often required as a penalty for driving without insurance and other major driving violations.
Georgia law requires a minimum of $25,000 in bodily injury liability per person and $50,000 in bodily injury liability per accident. Georgia's car insurance laws also require a minimum of $25,000 in property damage liability. While insurers often file an SR-22 form with minimum liability coverage, insurers can also use it for Georgia drivers with full coverage policies.
Who needs SR-22 insurance?
Georgia may mandate SR-22 forms from motorists with the following violations:
Driving with a suspended license
Driving without car insurance
At-fault accidents while uninsured
History of at-fault accidents
Reckless driving
Other excessive moving violations, such as repeated speeding tickets in a short time
The individual length of time for a driver's SR-22 form depends on the state recommendation and the severity of the driving violation. Georgia mandates three years; however, a court order may specify otherwise for a high-risk driver. For repeat financial responsibility offenders, Georgia may require an SR-22A with a 6-month full payment.
Getting SR-22 Insurance in Georgia
If you need an SR-22 in the Peachtree State, the Georgia Department of Driver Services (DDS) will notify you. When you have a court appearance for a DUI, the judge or court order will also state the SR-22 requirement. If you need SR-22 car insurance, notify your car insurance carrier immediately so they can process it as part of your license reinstatement. Georgia law requires insurance providers to file the Certificate of Financial Responsibility on their
Average SR-22 insurance cost in Georgia
An SR-22 form costs more than a car insurance policy. The filing cost for your provider ranges from $15 to $50, and your insurer bills it to you. State Farm is the national carrier with the cheapest SR-22 rates for Georgia drivers, with an average annual rate of $860 for drivers with a DUI. GEICO is one of the most expensive carriers for SR-22 insurance at an average of $2,982 a year.
Lapsed SR-22 insurance
The state of Georgia receives a notification if a driver lets their Georgia SR-22 form lapse. Lapsed SR-22 insurance occurs if a driver forgets to pay their SR-22 or the insurance carrier doesn't renew the form in time. A Georgia SR-22 insurance may also lapse if you commit an excessive moving violation, such as a DUI, or get in a car accident. If your SR-22 form lapses, the Georgia DDS sends a notification for the lapse and also charges a reinstatement fee. The time clock for your SR-22 then restarts.
Driving with an SR-22 in Georgia
An SR-22 can raise your car insurance rates by an average of $138 a year. Your policy may increase by 20% or more, especially if you lose any discounts on your car insurance premium. Your insurance provider may cancel or refuse to renew your car insurance policy. An SR-22 means you're considered a high-risk driver, and some insurers don't cover these drivers. If that's the case, you'll need to find a new SR-22 insurance carrier immediately. Car rental companies may refuse to rent depending on your driving record and the reason for your SR-22 form.
SR-22 for out-of-state drivers
If you have a DUI, get in an accident, or cause a fatality while visiting Georgia, you may need SR-22 insurance even if you're not a Georgia resident. If you live in Georgia and relocate to another state, you still need an SR-22 form after you move. You must maintain your Georgia SR-22 until the mandatory period ends.
Non-owner insurance policy
If you don't own a vehicle and need an SR-22 in Georgia, you can buy non-owner insurance with an SR-22 form as proof of liability coverage. The SR-22 insurance certificate still states you meet Georgia's minimum bodily injury and property damage liability requirements so that you can borrow or rent a car.
Not every insurance provider offers non-owner SR-22 insurance, so check with your provider. The cost for a non-owner SR-22 is often less than traditional SR-22 insurance.
FAQs
How much does SR-22 cost in Georgia?
The average cost for SR-22 insurance is $1,651 a year. You may pay less or more than the average based on age, gender, driving history, and carrier.
How long do you have to have an SR-22 in Georgia?
Car insurance laws for Georgia typically require an SR-22 form for three years. Drivers with severe violations may need an SR-22 certificate for more extended periods.
What is an SR-22 in Georgia?
An SR-22 in Georgia is a form that states a driver carries an insurance policy that meets state minimum car insurance requirements.
Who has the cheapest rates for SR-22 in Georgia?
State Farm is the insurance carrier with the lowest average rates for SR-22 insurance. The carrier's average rate is $860 for a driver with a DUI. Individual rates vary.
What is the minimum coverage for SR-22?
The minimum coverage amount for SR-22 in Georgia is 25/50/25, or $25,000 in bodily injury liability per person, $50,000 in bodily injury liability per accident, and $25,000 in property damage liability.
How long does it take to get SR-22 insurance in Georgia?
Your insurance provider submits the SR-22 certificate to the state. Most insurers can quickly process and submit an SR-22 form. Companies like State Farm and Progressive may be a good bet if your car insurance company doesn't sell SR-22 insurance in Georgia.
Get SR-22 Insurance Quotes in Georgia
If charged with a DUI or other violations and need SR-22 insurance in Georgia, get started today. You must meet Georgia court and state requirements for SR-22, or the DDS won't reinstate your driver's license. Don't neglect your SR-22 needs. Instead, find an affordable insurance provider for SR-22 forms in Georgia today. Our online comparison tool is the perfect place to begin so you can compare rates for the best SR-22 insurance in Georgia.