UPDATED: AUGUST 07, 2023 | 1 MIN READ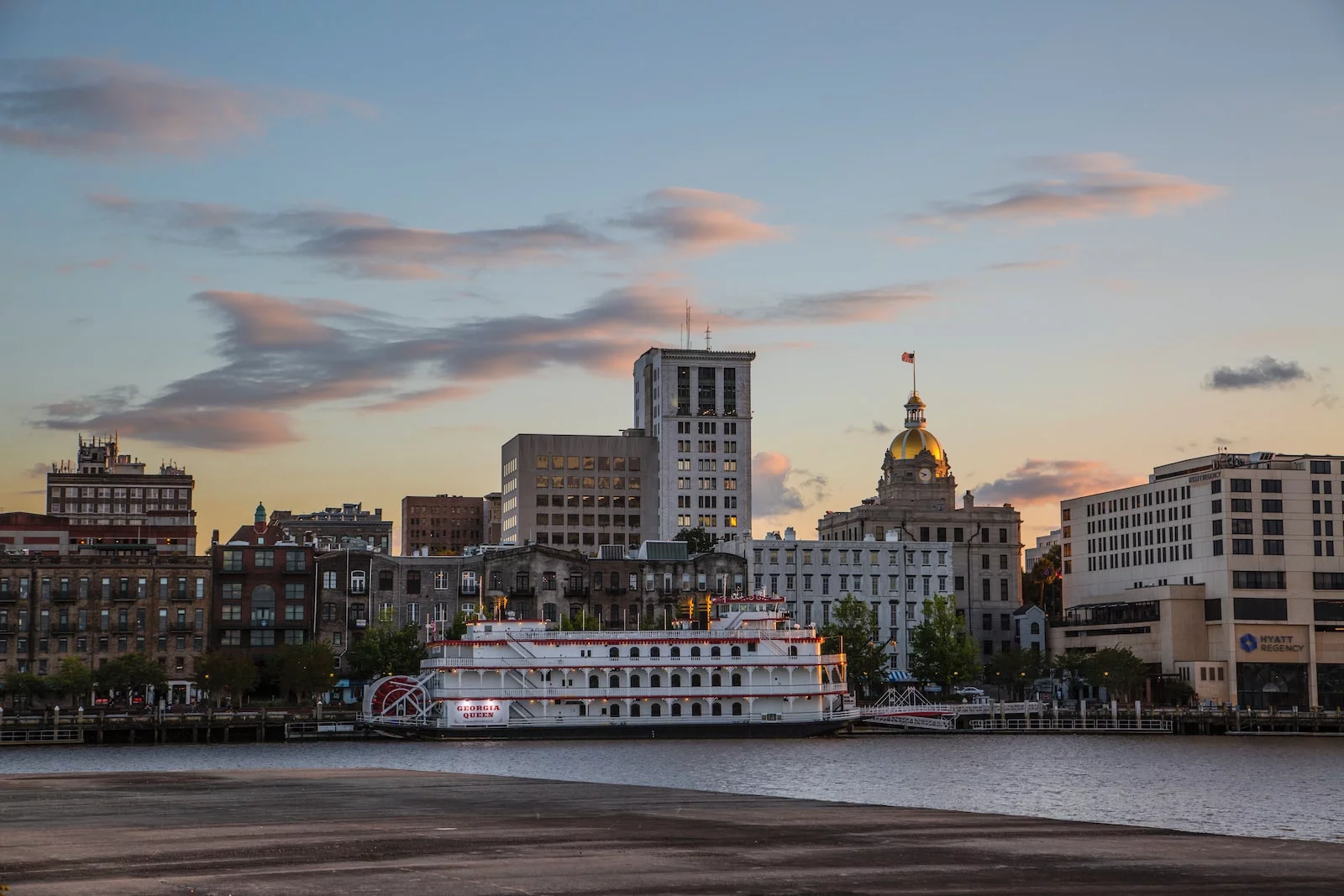 Georgia car insurance can be pricey. Before you enroll with the first carrier you find, read our valuable guide on Georgia car insurance requirements and options.
Best Georgia Car Insurance Companies
Experts determine the best Georgia car insurance carriers by cost, customer service, discount availability, and coverage options. State Farm, GEICO, Allstate, and Auto-Owners stand out. Each company scores over 850 out of 1000 on J.D. Power Customer Satisfaction surveys.
Cheapest Insurance Company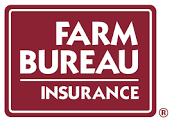 Farm Bureau offers the cheapest rates for Georgia car insurance at $562 a year. You can only get these rates if you're a Georgia Farm Bureau Member, which costs $35 a year. If you don't want a membership, you can opt for State Farm, which offers an annual rate of $640. However, you may find cheaper car insurance rates based on your driving history, age, and other factors.
Company With the Best Customer Service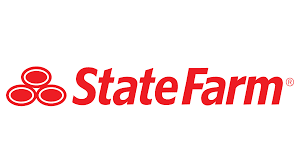 State Farm is the Georgia car insurance agency with the best customer service based on customer feedback. The availability of State Farm agents, response to consumer needs, and affordable rates make it a winner for customers. The company also has a handy app that streamlines the claims process.
Company With the Best Premium-Reducing Programs

While several Georgia car insurance carriers offer discounts, GEICO stands out for its lengthy offers. GEICO customers may receive a multi-car discount, military discount, and even save if they drive five years without an accident. Student drivers may be eligible to save up to 15% for good grades. The carrier also features discounts if your car has an anti-theft system.
Company With the Best Discounts

GEICO also stands out for multi-policy savings or bundling discounts. Existing GEICO policyholders can get valuable savings for Georgia car insurance rates when they combine their home or renter's insurance.
Local and Regional Auto Insurance Carriers In Georgia
Donegal
Donegal Insurance Group sells car insurance for Georgia so drivers can travel through the busy streets of Atlanta or charming historic enclaves of Savannah without worry. Donegal's suite of auto insurance includes affordable coverage for bodily injury, physical damage, and property damage. Additional vehicle coverages include collision, comprehensive, towing/labor, and rental reimbursement.
Georgia drivers may save on their premium costs, especially if they have a home insurance policy with Donegal. Other ways to save on their insurer's premiums include participation in a driving education class or carpool, multiple vehicles, and various vehicle safety features.
Encompass Insurance
Georgia drivers have a competent and dedicated car insurance carrier in Encompass Insurance. With over 100 years of service, Encompass features a range of car insurance products. Their main package is EncompassOne® Policy for cars and homes.
Encompass also offers auto insurance in three levels: Special, Deluxe, and Elite. Policy coverages include loan/lease gap coverage, roadside assistance, accident forgiveness, and liability. Discounts for safe driving, easy pay, home ownership, good grades, and other savings apply.
Georgia Farm Bureau Insurance
Georgia Farm Bureau Insurance is an agricultural organization for the state of Georgia. Among their member benefits is affordable car insurance for Georgia drivers. The broad coverage and ability to customize your policy make Georgia Farm Bureau a popular choice for Georgia residents.
Whether you're in Atlanta, Valdosta, or out in the rural parts of Peach State, Georgia Farm Bureau is your partner on the road. Discounts include accident forgiveness, driver training, good students, and safe drivers. 
Georgia Insurance Demographics
Georgia's population demographics influence the insurance rates in the state. Crime is a factor, as insurance agencies pay higher rates for theft, vandalism, and other incidents.
Crime Rates: Georgia has a crime rate 12% lower than the national rate. However, its property crime rate is 17% higher.
Average Household Income: Georgia's average household income is $71,566.
Median Age Range: Georgia's median age is 36.9. Residents aged 65 and up are the fastest-growing group.
Education: Of Georgia's residents, 19.69% hold a Bachelor's degree.
Common Risk Factors In Georgia
Georgia's location makes it prone to severe weather like hurricanes and tropical storms. These weather events often wreak havoc on vehicles, which means Georgia car insurance companies will have big payouts from damage. The high potential for severe weather increases rates, Crime also influences rates, and Georgia's high property crime rate plays a part.
Auto Insurance Laws In Georgia
The car insurance laws for Georgia drivers require all drivers to carry insurance. The state also has minimum limits for driver coverage. All drivers must carry sufficient liability coverage.
What are the minimum car insurance requirements in Georgia?
Georgia requires every policyholder to carry $25,000 per person and $50,000 per incident in Bodily Injury Liability. The Property Damage Liability limit is $25,000 per incident.
Am I required to carry uninsured motorist coverage in Georgia?
No. Georgia doesn't require uninsured motorist coverage. An estimated 9% to 11% of Georgia's drivers are uninsured, so you're advised to purchase such a policy to help with costs in case of a car accident.
Georgia SR-22 and FR-44 policies
Georgia requires an SR-22 if you commit a serious driving violation. The SR-22 is a certificate filed by your insurance agency certifying you meet Georgia's minimum car insurance requirements. If convicted of a DUI, DWI, reckless driving, driving without insurance, or driving with a suspended license, you need an SR-22.
Is Georgia a no-fault state?
No. Georgia is a fault state. The at-fault driver is held liable for property damage and injuries sustained from the accident. The process for compensation can be tricky. Georgia has a "modified comparative fault rule," which may reduce or cancel any damages you receive if you're found partially at fault.
What happens if my vehicle isn't adequately insured in Georgia?
If you aren't adequately insured in Georgia, you may receive several penalties, including:
A misdemeanor charge
A fine of $100 to $200
A license suspension of 60 to 90 days, depending on if it's your first offense
Does Georgia accept digital insurance cards?
No. Georgia doesn't accept paper or digital insurance cards. The state uses a Georgia Electronic Insurance Compliance System, GEICS. Insurance agencies send your car's Vehicle Identification Number (VIN) to GEICS for inclusion in the state's database.
How Much Does Car Insurance In Georgia Cost?
The average car insurance in Georgia is around $716 a year for minimum liability coverage. Rates vary by location, insurance company, and factors about the driver, such as driving history.
Average Cost of Car Insurance In Georgia By City
Car insurance rates in Georgia are higher in big cities because the potential for car accidents is higher in more-populated areas. The Atlanta suburb of Candler-McAfee has the highest car insurance rates, with premiums 50% higher than the state average. Athens has the cheapest rates in Georgia, with an average monthly rate of $122.
| City | Average Georgia Car Insurance Cost | Difference From Georgia Average |
| --- | --- | --- |
| Atlanta | $2,210 | 11% |
| Augusta | $1,885 | -7% |
| Savannah | $1,985 | -2% |
| Columbus | $1,960 | -4% |
| Macon | $2,025 | 2% |
Average Cost of Insurance In Georgia By Company
Not every car insurance company offers the same rates, which gives you valuable savings if you're willing to do a little research. While Georgia has big insurance giants like State Farm and Allstate, other smaller providers may offer competitive rates.
| Car Insurance Company | Average Liability-Only Premium (Annually) | Average Full-Coverage Premium (Annually) |
| --- | --- | --- |
| Allstate | $670 | $3,190 |
| Geico | $505 | $1,840 |
| Nationwide | $505 | $1,815 |
| Progressive | $675 | $1,735 |
Average Cost of Car Insurance In Georgia By Age
Your age influences your car insurance rates, especially if you're younger. Younger drivers are less experienced than older drivers, and carriers consider them high risk for accidents. Rates generally decrease when you age unless you have a poor driving record. Once you turn 70, however, your rates may go up slightly.
| Age | Average Full-Coverage Premium (Annually) |
| --- | --- |
| Age 17 | $2,155 |
| Age 22 | $3,200 |
| Age 25 | $2,500 |
| Age 30 | $2,125 |
| Age 35 | $2,065 |
| Age 40 | $2,010 |
Average Cost of Insurance By Gender
Georgia is a state that considers gender to determine car insurance rates. Men typically have higher premiums because they're considered risker drivers. The difference between men and women in insurance rates is slight in Georgia.
| | Average Full-Coverage Premium (Annually) |
| --- | --- |
| Male | $2,015 |
| Female | $2,004 |
Average Cost of Insurance In Georgia By Credit Score
Most states, including Georgia, use credit scores for insurance rates. If you have a low credit score, it means you may have trouble paying your premiums on time. The higher your credit score, the better rate you likely will have for your insurance in Georgia.
| | Poor | Average | Good | Excellent |
| --- | --- | --- | --- | --- |
| National Average | $3,005 | $1,910 | $1,775 | $1,560 |
| Georgia | $3,215 | $2,150 | $2,010 | $1,775 |
Average Cost of Insurance In Georgia By Driving Record
Georgia drivers with good driving records often save on their insurance premiums. A clean driving record includes a lack of speeding tickets, accidents, and DUI or DWI. If you have a poor driving record, you can expect to pay up to $1,300 more for your rates.
| Driving Incident | Average Full-Coverage Premium (Annually) |
| --- | --- |
| Speeding ticket | $2,440 |
| Accident | $2,805 |
| DUI | $3,800 |
What Optional Insurance Coverages Should You Consider?
Georgia's optional coverages offer good ways to protect yourself from expensive bills from a car accident. One of the best coverage options is the uninsured motorist policy, especially as Georgia has a high number of people without insurance. Other optional coverages include:
Collision: If your vehicle is damaged from a collision with another car or object, Collision coverage helps repair costs.
Comprehensive: Comprehensive coverage helps cover your vehicle if you collide with an animal.
Roadside Assistance: Driving with roadside assistance coverage helps you in case of unexpected breakdowns or vehicle issues while on Georgia roads.
Medical Payments: Medical bills or funeral costs that result from an accident may be covered up to $10,000 with this coverage.
Gap coverage: When you lease or finance your car, gap coverage helps with the difference in your car's value according to depreciation.
What Auto Insurance Discounts To Look For In Georgia
Georgia auto insurance discounts include customer loyalty discounts and savings based on vehicle safety features. Discount availability discounts vary by company.
Georgia Car Insurance FAQs
What car insurance is required in Georgia?
Georgia requires $25,000 in bodily injury liability per person and $50,000 per damage. The required property damage liability is $25,000 per accident. This is only the minimum requirement; you may certainly purchase more coverage.
What is the average cost of car insurance in Georgia?
The average cost of car insurance in Georgia is $1,535 per year, a rate $6 higher than the national average. Your rate varies by gender, age, driving history, credit score, and other factors.
Is car insurance high in Georgia?
Yes. Car insurance rates in Georgia are some of the highest in the country. You may be able to save with a good driving record and other carrier discounts available.
Is Georgia a no-fault state for auto insurance?
No. Georgia is a fault state. Georgia auto insurance agencies won't pay for your vehicle's repair or medical bills until they determine what party was at fault for the accident. You file a claim with the insurance company of the responsible driver.
Do you go to jail for no insurance in GA?
Yes. Penalties for driving without insurance in Georgia can include jail time, fines, and loss of your license. The consequences are more severe if you're in an accident without insurance.
How To Find the Best Car Insurance In Georgia
If you want to buy the best car insurance in Georgia, you should first look at the carriers available in your area. Start with your zip code and other relevant information, then compare rates by company. You should also look for any valuable discounts that may apply. Use our online quote tool to compare rates now.