UPDATED: FEBRUARY 07, 2023 | 3 MIN READ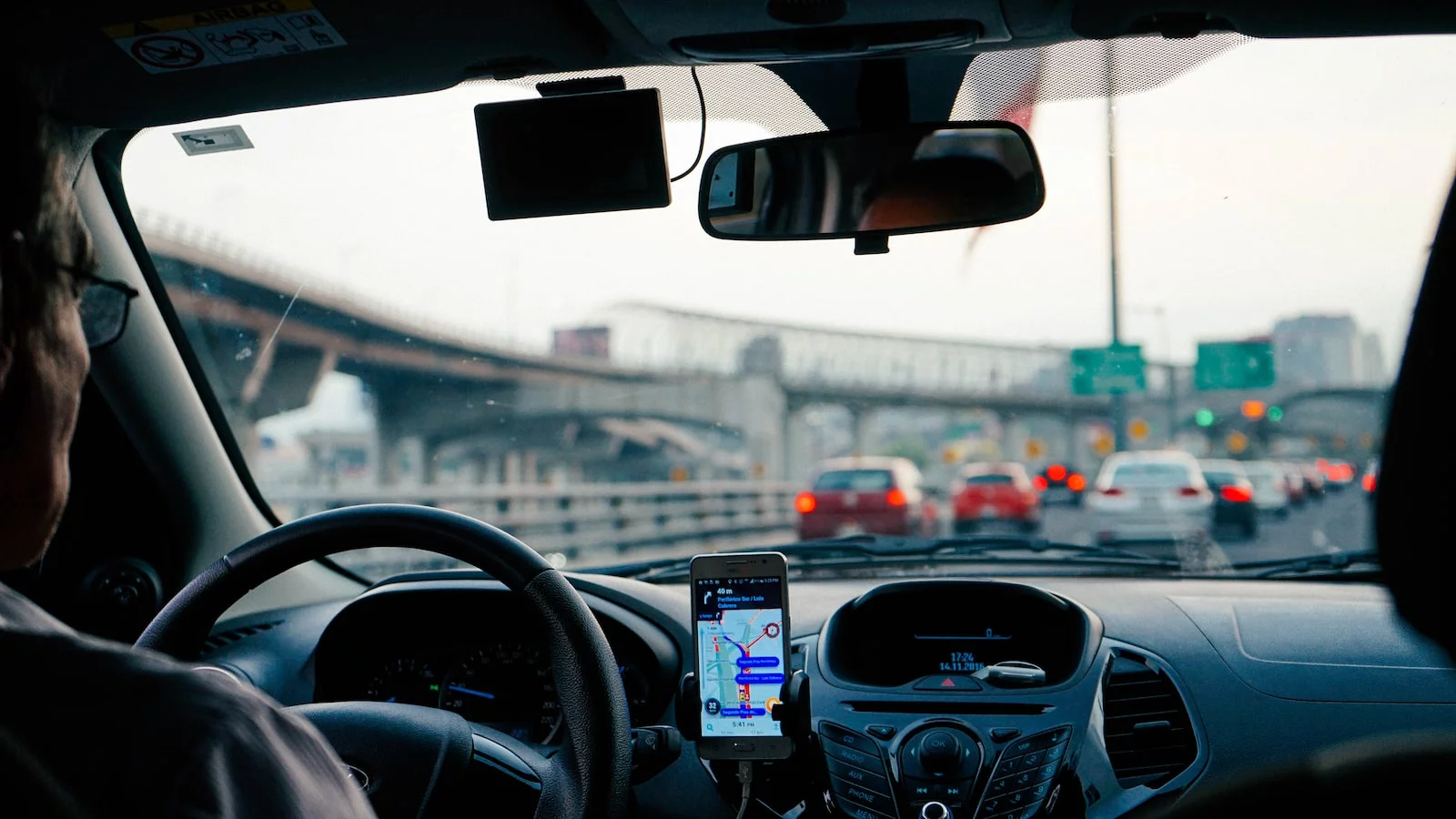 Indiana car insurance is cheaper than the national average, and many drivers pay less than $1,000 yearly in annual premiums. Suppose a driver has a poor driving record with multiple speeding tickets, a history of car accidents, or other traffic violations. In that case, they're a high-risk motorist, which comes with higher rates.
High-risk drivers in Indiana may have trouble finding affordable car insurance thanks to their reckless driving. Let's delve into high-risk car insurance, who needs it, and why, plus average annual insurance premiums.
What is a High-Risk Driver in Indiana?
A high-risk driver in Indiana is often a person engaging in reckless driving. Insurance companies vary in their definition of who is a high-risk driver, but these drivers often have one or more of the following in their driving history:
Driving While Intoxicated (DWI)
Multiple license suspensions
Excessive speeding tickets
History of driving while uninsured
History of at-fault accidents
While many call an offense a DWI or DUI, in Indiana, it's officially known as Operating Under the Influence (OWI). However, the terms may be interchangeable, especially when discussing it with an insurance company.
Young drivers between the ages of 16-24 are also high-risk since they lack experience on the road, but they don't face the same penalties as a driver with drivers with OWI/DUI or other serious moving violations.
Elderly drivers are high-risk and have minor rates increase as they age. Some insurance providers also view individuals with low credit scores or sports cars as high-risk.
Consequences of High-Risk Drivers
High-risk drivers in Indiana may face severe consequences due to their driving behavior, and those with poor driving records can have trouble finding affordable car insurance. A high-risk driver with car insurance pays a higher annual premium than drivers with a clean driving record.
Some drivers with at-fault accidents and other traffic violations may lose coverage by their insurance provider or see their rates increase. An Indiana OWI/DUI conviction can increase your annual premium by 35%, depending on the provider.
SR-22 insurance for high-risk drivers
Drivers with traffic violations may also need SR-22 insurance, especially if the state suspends their driver's license. An SR-22 isn't an insurance policy but a form required by Indiana state law for license reinstatement. A first-time OWI/DUI in Indiana may result in a license suspension of at least 180 days.
The SR-22 form proves your insurance policy meets Indiana's minimum car insurance coverage requirements. Your insurance company submits the form to the Indiana Bureau of Motor Vehicles (BMV) on your behalf. The driver pays the form filing fee, usually $15 to $50.
An SR-22 lasts three to five years and affects your insurance rates for as long as it's on your record.
How much car insurance does Indiana require?
The state of Indiana requires the following minimum liability car insurance requirements:
$25,000 in bodily injury liability per person
$50,000 in bodily injury liability per accident
$25,000 in property damage liability per accident
$25,000 in uninsured motorist bodily injury per person
$50,000 in uninsured motorist bodily injury per accident
$25,000 in uninsured motorist property damage per accident
$50,000 in underinsured motorist bodily injury per person and per accident
Drivers may purchase full coverage from their insurance company, but this is only the state's minimum requirement. A total of 15.8% of drivers in Indiana are uninsured, which sets Indiana as the 15th state with the highest uninsured rate.
Who Insures High-Risk Drivers in Indiana?
Many national and regional insurance carriers may insure high-risk drivers. However, drivers should expect higher rates based on their driving history, so it pays to shop around, if possible.
Indiana also features the Indiana Auto Insurance Plan (IN AIP) to help high-risk drivers. Created in 1948, AIP is a program for drivers rejected from at least three auto insurance companies within the last 60 days. The plan is available through any insurance company licensed in the state of Indiana. To qualify for IN AIP, applicants must have an Indiana driver's license and a vehicle registered in the state.
With AIP, the driver doesn't choose their insurance company, and the program matches them with a qualifying insurer. Drivers have a variety of insurance companies that offer it, as each insurance provider does its part for market share.
The best car insurance for Indiana's high-risk drivers
It's possible to find reasonable auto insurance rates even with DUI, OWI/DWI, or other violations. If you shop and compare SR-22 insurance quotes, you might find a good deal, especially if you choose a plan with a high deductible.
USAA offers the cheapest average rates for SR-22 insurance at $251 annually but limits membership to military members and their families. Progressive is the second most affordable at around $599 a year. GEICO and Auto-Owners are the most expensive companies for SR-22 insurance for high-risk drivers in Indiana. All four companies have good customer service records but vary in coverage options.
FAQs
Who are the highest-risk drivers In Indiana?
The highest-risk drivers in Indiana are impaired drivers or motorists driving while under the influence of alcohol. Impaired drivers represent 24% of Indiana's crash reports.
How long do you have to have an SR-22 after a DUI in Indiana?
Indiana law requires an SR-22 for a minimum of three years after a first or second OWI/DUI for the first or second offense, then up to five years for any subsequent DUIs. The amount of time for an SR-22 may vary based on the driver's history.
How long does a DUI affect your insurance in Indiana?
How long a DUI affects your car insurance in Indiana depends on the insurance company. A driver with a DUI might pay increased rates on auto insurance for at least three to five years.
How long does a DUI stay on your criminal record in Indiana?
A DUI/OWI stays on your criminal record in Indiana for at least five years from your conviction date. The length of time depends on whether it's a misdemeanor DUI or a felony DUI.
High-risk drivers in Indiana can apply for a DUI/OWI expungement five years after their misdemeanor DUI/OWI and eight years after their felony DUI. Subsequent DUIs after expungement makes it so law enforcement can still see your previous DUI offense. A DUI can stay on your driving record for life.
What are the car insurance rates for a DUI in Indiana?
The average car insurance premium for a DUI/OWI varies based on the location and offense level. An Indiana driver may pay rates of $450-$900 a year for a DUI/OWI in Indiana.
Cheap Car Insurance for High-Risk Drivers in Indiana
If you need car insurance in Indiana and you're a high-risk driver, don't panic. With our easy online tool, it's simple to locate an affordable car insurance policy from a reputable provider, even if you have an OWI/DUI, excessive speeding tickets, or any other violations.
You can shop for car insurance in Indiana right here and get various rates in minutes when comparing car insurance quotes.