UPDATED: JULY 06, 2023 | 1 MIN READ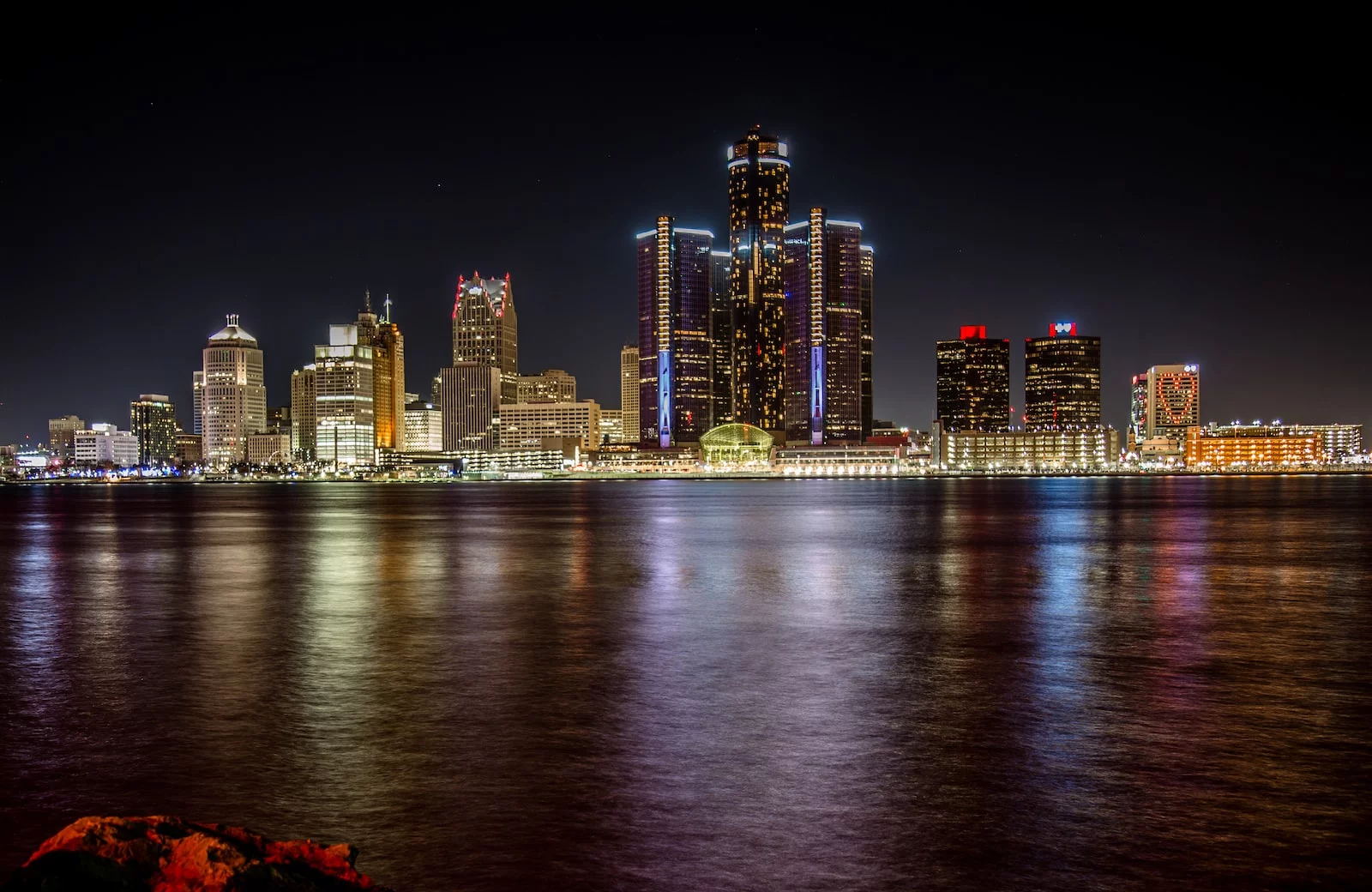 Minimum liability coverage is mandatory in Michigan, and drivers caught driving without it can face stiff penalties. Motorists could lose their driver's license, pay hefty fines, see their insurance rates spike, or even leave themselves vulnerable to lawsuits after an at-fault accident. But Michigan residents can easily prevent this by getting covered before it's too late.
Penalties for Driving Without Insurance in Michigan
Keep in mind that driving without insurance differs from not having proof of insurance. The table below shows the relatively minor consequences of the latter instead of the former. Michigan drivers who get on the road without liability insurance could lose their driver's license for up to a year and pay substantially higher fines. The quicker they find automobile insurance, the sooner they can reinstate their driving privileges.
| Type of Offense | License and/or Registration Suspended? | Jail Time | SR-22 Requirements | Maximum Fines |
| --- | --- | --- | --- | --- |
| No Proof of Insurance (Can Prove Coverage) | No | No | No | $25 (mandatory) |
| 1st Offense With No Coverage | License (yes) | 12 months or less | No | $200-$500 |
| Repeat Offense (No Coverage) | License (yes) | 12 months or less | No | $200-$500 |
License and/or registration suspensions for the type of offense
Drivers who get caught without any coverage at all will have their license suspended for at least 30 days. It's the bare minimum, even if they obtain coverage sooner. If they don't purchase a valid car insurance policy within 30 days, motorists can't get their license reinstated until they get covered and submit proof to the Michigan Secretary Of State.
Jail time for each type of offense
Driving without insurance in Michigan could land the perpetrator in jail for up to a year. But it all depends on the severity of the offense. If an uninsured motorist causes a serious accident or harms anyone, they are more likely to get the maximum penalty. Minor accidents or getting caught driving without coverage might not end in a jail sentence.
SR-22 insurance requirements
Motorists caught driving without the mandatory Michigan auto insurance coverage will have to prove they have purchased a policy before getting their license back. This proof is an SR-22 certificate. Usually, the insurance provider files this paperwork and sends it directly to the state for processing. Any high-risk auto policy that meets Michigan's minimum insurance requirements will suffice.
Fines and fees for each type of offense
Driving without proof of minimum liability coverage in Michigan is only a $25 fine for drivers who already have insurance. But waiting to purchase coverage until after being caught without it can be anywhere from 10 to 20 times more expensive. The fine can cost between $250-$500 with an additional $125 reinstatement fee.
Michigan Auto Insurance Minimum Requirements for Insurance
It's a little more challenging to find affordable car insurance premiums in a no-fault state like Michigan because the mandatory minimums dictated by state law are higher than in other states. But the higher coverage limits can be beneficial later on in the event of a car accident – especially if drivers face expensive medical bills and property damage. Drivers must purchase the following to drive legally:
Property protection insurance: $1 million per accident
Bodily injury liability: $50,000 per person and $100,000 per accident
Property damage liability: $10,000 per accident
Either $250,000 of Personal injury protection or a formal opt-out
Avoiding license suspension after an accident
Getting into an accident in Michigan doesn't automatically provoke a license suspension. But if a motorist gets into an accident without insurance coverage, it most likely will.
A driver may also lose their license if insured but acquire 12 points or more due to an accident. It usually requires paying a fine and a restoration fee, but different driving violations come with different requirements.
Residents can check out the Michigan State Road to Restoration program for more details on how this process works.
Scenarios when you can still get insurance in Michigan
Uninsured
Some auto insurance companies specialize in high-risk drivers or offer no financial penalty for a short lapse of insurance coverage. Michigan offers a maximum 30-day grace period for newer vehicles, but it can be as short as 2-3 days for older ones. Uninsured drivers should look to these providers for better rates:
High-Risk
Safe Auto and The General are well known for issuing policies to high-risk drivers. They may not have the lowest prices in town, but they usually offer something more affordable than major providers if a driver is considered "high risk."
Driving someone else's car
The state of Michigan offers non-owner car insurance to residents who still need to drive but don't own their own vehicles. It's a good, affordable option for drivers who need coverage but don't own their own car. They still need to carry liability coverage in case they cause an accident.
FAQs
What's the highest fine for driving without insurance in Michigan?
The highest fine a driver can pay is $500 per incident. They will also have to pay a $125 reinstatement fee to get their license back after their 30-day suspension. 
Is it a misdemeanor to drive without insurance in Michigan?
Yes, driving without the legal minimum insurance coverage in Michigan is a misdemeanor. This means a motorist could face up to $500 in fines and a maximum 12-month jail sentence if convicted.
Can you get pulled over for no insurance in Michigan?
The police can pull over drivers and issue a citation for driving without insurance. If the problem is a lack of proof of a current insurance policy, the driver only has to pay a $25 fine. But a lapse in coverage is a much more severe crime.
How to get Michigan insurance after you've been caught driving without it
Drivers who have been caught uninsured behind the wheel will have a more challenging time finding affordable rates. But they can fix that by shopping around. There are cheap auto insurance options in Michigan if consumers use our helpful tools to expedite their search.