UPDATED: DECEMBER 12, 2022 | 1 MIN READ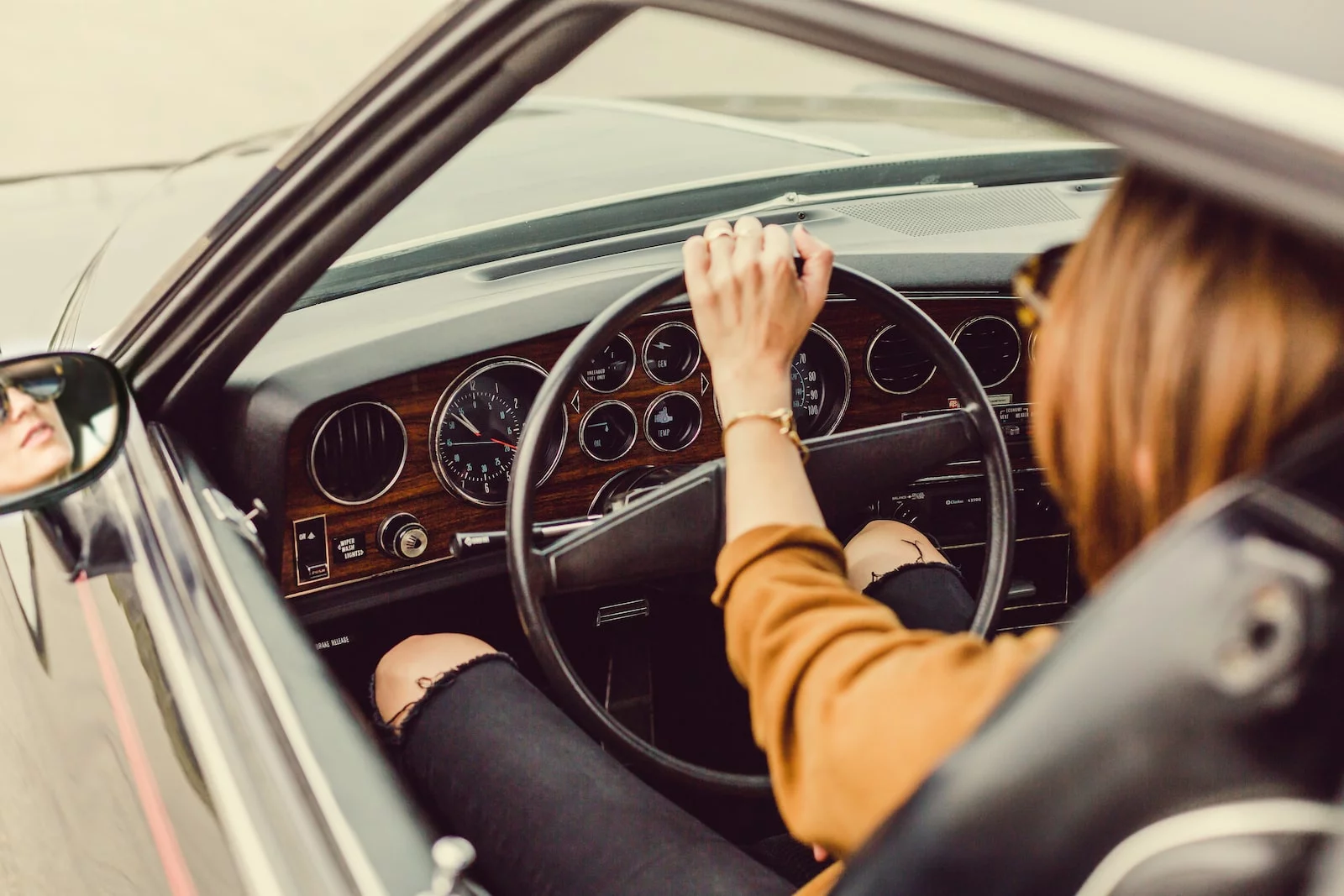 SR-22 insurance is more expensive than standard car insurance because of the traffic violation severity. Cases involving a DUI are more costly than those without a DUI. This article will cover everything you need to know about finding affordable SR-22 insurance in Missouri.
Missouri SR-22 Insurance: What You Need to Know
SR-22 insurance is a form completed by the insurance carrier that proves you meet Missouri's minimum liability coverage requirements. This form is necessary for drivers with a reckless driving record or driving under the influence (DUI) violations.
Before you can get your driver's license back, you'll need to find an auto insurance company willing to insure you.
Insurance premiums can get expensive after a DUI or other major driving violation. The length of time you need your SR-22 insurance depends on the offense.
How much does SR-22 insurance cost in Missouri
SR-22 coverage costs about $700 a year in Missouri. Premiums are higher because an SR-22 designates the policyholder as a high-risk driver.
Company Average Annual Cost for SR-22 Insurance
| Company | Avg. Cost per Month With an SR-22 & DUI | Avg. Cost Increase After a DUI |
| --- | --- | --- |
| USAA | $220-$350 | 5% |
| State Farm | $480-$530 | 10% |
| Travelers | 500-$620 | 15% |
| Progressive | $650-$720 | 25% |
| Allstate | $700-$750 | 30% |
The rates above are only estimates; costs vary depending on the exact situation and liability limits. USAA is only available to active and former military members and their families.
Assuming you drive responsibly, the cost will go down after three years when you no longer need to meet SR-22 requirements.
When are you required to get SR-22 certificate in Missouri?
SR-22 insurance forms are only necessary for individuals that have to file. You'll receive an order from a court or the state government to inform you that you must file.
The DMV may also send you a letter to inform you that you need an SR-22 policy.
Violations resulting in needing SR-22 insurance include:
Driving without insurance
Driving with license suspension
Reckless driving
There are plenty of reasons someone may require SR-22 filing. However, minor violations usually don't warrant an SR-22 form.
How long do you have to carry an SR-22 in Missouri?
You'll need your SR-22 coverage in Missouri for up to 3 years. If your driver's license was temporarily revoked due to your violation, the 3-year period begins once your license is reinstated.
You can contact the Missouri State Department of Motor Vehicles to find the exact dates to meet your SR-22 requirements.
How a DUI impacts your car insurance rates in Missouri
Your insurance premiums and eligibility can be affected for up to 5 years in Missouri. Although, it does depend on the car insurance company checking your record. While most companies look back 3-5 years, some look back further.
Non-owner SR-22 insurance in Missouri
If you don't own a car or physically drive, you can buy a non-owner car insurance policy. This type of policy benefits those using the vehicles of family or friends.
A non-owner SR-22 auto policy in Missouri has an average cost of $500 annually. Insurance quotes vary by company, and many factors can change a premium.
How to get SR-22 insurance in Missouri
Working with a licensed auto insurance agent makes finding SR-22 coverage a little easier.
Step one in finding an SR-22 certificate of financial responsibility is to find a company that will provide the service. Your current insurer may provide the service, but shopping around is beneficial.
Step two is finding the best policy for you. Then, decide if you want Owner or Non-owner SR-22 coverage.
Finally, once you find the right company, complete an enrollment form. Your insurance provider will then send your document to the state.
FAQs
Where can Missouri Drivers get SR-22 insurance?
Insurance providers file the SR-22 electronically for the customer. Some companies choose not to cover those in need of SR-22 insurance.
Does Missouri SR-22 insurance cover any car that I drive?
Yes, as long as you have an owner-operator SR-22 certificate. This certificate allows you to drive any vehicle, no matter the name on the registration. Owner certificates only cover cars in your name. Non-owner auto insurance covers you when you need an SR-22 but don't own a car.
How to remove SR-22 insurance in Missouri?
To get your SR-22 removed, contact your insurance company when your filing period ends. The auto company will take care of the cancellation and notify the DMV.
Never remove your SR-22 before the state-mandated date. If you remove the SR-22 prematurely, you'll face serious consequences such as driver's license suspension, hefty fees, and vehicle registration suspension.
Additionally, you'll likely need to start the SR-22 process over again. When changing insurance, only cancel the old policy when the new policy is already active to avoid a lapse in coverage.
What are the SR-22 insurance limits in Missouri?
Missouri requires all drivers to have liability coverage of at least $10,000 in property damage per accident, $25,000 in bodily injury per person, and $50,000 in bodily injury per accident.
Compare SR-22 insurance in Missouri
Whether your needs for SR-22 insurance are new or you're trying to lower your current premium, we can help. Make sure your auto insurance policy meets the state insurance requirements and works with your budget by having a licensed agent call you.
Call us at the number above for a free quote on SR-22 insurance in Missouri. Or, fill out an online rate comparison form to see your options now!