UPDATED: JULY 05, 2023 | 3 MIN READ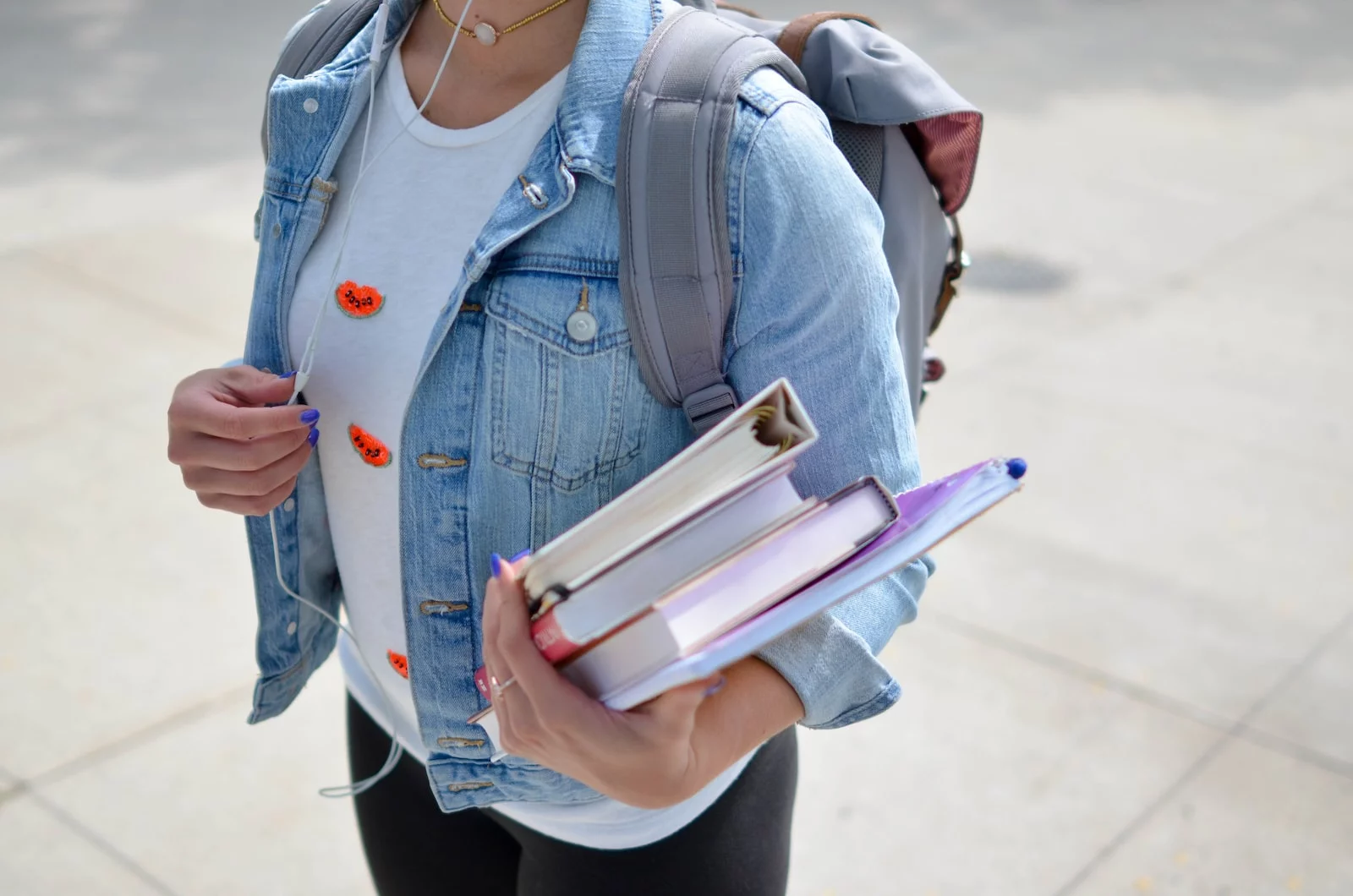 With busy schedules and tight budgets, it's easy for many college students to forget about health insurance coverage until they need to utilize it. If you or your child is a student getting ready for college in Georgia, read more about available health insurance options for college students below.
What are the Georgia health insurance options available for students?
If you're a student in Georgia without health insurance, you're responsible for paying your full medical costs in the event of an emergency. Fortunately, Georgia students have many healthcare coverage options:
College plans
Parent's plan
Marketplace plans
Medicaid
Employer-sponsored plans
Eligible students in Georgia can also enroll in catastrophic, short-term, or private insurance plans.
Benefits of student health insurance
Health insurance may not be at the front of every college student's mind, but a student health insurance plan can save money. Even if you rarely visit the doctor aside from annual checkups, the right health insurance coverage offers protection from sky-high medical bills in an emergency.
Rules for Georgia health insurance for students
Georgia college students aren't required by state law to have insurance. However, some colleges, such as the University System of Georgia, require proof of health insurance and even offer a Student Health Insurance Plan (SHIP) to eligible undergraduate and graduate students. Check with your college's admissions office whether there are mandatory student health insurance requirements for the academic year or an available student health insurance plan like USG SHIP.
Did the state implement the ACA's Medicaid expansion?
Enrollment in Georgia Medicaid has rapidly increased since the COVID-19 pandemic. However, Georgia has not accepted federal Medicaid expansion. The state planned to expand with a work requirement partially, but CMA revoked the work requirement approval in late 2021. As a result, Georgia's partial Medicaid expansion has been postponed.
Georgia ACA Open Enrollment dates
Georgia's Open Enrollment period runs from November 1st to January 15th every year. You may apply for a healthcare plan outside those days with a qualifying life event, such as having a new baby or getting married.
Are health insurance subsidies available?
Your income level may qualify you for health insurance subsidies in Georgia. To see if you're eligible, check Healthcare.gov's free calculator.
What to consider when choosing Georgia student health insurance plans
Consider your health needs and budget when shopping for a health insurance policy. The following questions help ensure you enroll in the proper coverage.
Are you going to school in-state or out-of-state?
Consider your network's coverage whether you're relocating to Georgia to attend college or moving out of state. Keep in mind local doctors and hospitals may not accept your insurance carrier. Before enrolling in a new plan, check your existing one to see if it's network-based and limited to a specific area.
Are you considered someone's dependent?
Many health insurance plans, like the medical plans offered under the Affordable Care Act (ACA), use one's household income to determine eligibility. If you're a tax dependent, your eligibility relies on that person's income.
Are you going to stay on your parent's health insurance plan or enroll on your own?
Under the ACA, children can remain on their parent's plan until their 26th birthday. However, if you stay on their plan and the doctors in your college city aren't in-network, your cost of care will be considerably higher or not covered.
What type of student health insurance plans are cheaper?
Your best student health insurance option depends on your budget and medical needs. For example, if you opt for the cheapest premium but need routine care, overall medical care expenses cost more. When comparing medical plans, consider all costs, such as copayments, deductibles, coinsurance, premiums, and out-of-pocket expenses.
What student health plans offer the best coverage?
When shopping for student insurance, coverage is an essential factor. When comparing coverage across plans, consider covered services, your provider network, and the network of doctors and hospitals you can access for care.
What happens if you don't have student health insurance coverage?
If you don't have health insurance coverage in the event of a medical emergency, you risk paying expensive medical bills. Even if you're in good health, it's best to have health coverage in place, just in case something happens.
How to get Georgia student health insurance coverage
Students in Georgia have many health insurance options, with the enrollment form and process varying by coverage type. Before you make a final choice, learn more about the plan benefits to ensure you're making the best decision for your health needs and budget.
How to get coverage on your parent's health insurance plan
The Affordable Care Act (ACA) allows children to stay on their parent's plan until they turn 26. If you're currently on your parent's insurance and your 26th birthday isn't approaching, you may not need to take any enrollment action. However, if you're attending college in another town or state, check if medical providers accept your insurance.
Getting health insurance from your school
Some colleges offer their own health plan. Some common concerns with these plans are that they may not cover services off-campus, or you can lose eligibility if you're a part-time student. Check to see if your school offers a health plan for its students.
Getting student health insurance coverage through the ACA
Eligible Georgia students can enroll in an ACA health plan through the federal health insurance Marketplace at healthcare.gov. ACA plan eligibility depends on age and whether or not you're claimed as a tax dependent.
Getting student health insurance coverage from Medicaid
Medicaid is an option if you're a Georgia student who isn't claimed on your parents' taxes and you meet income requirements. If you're under 19 and uninsured, you may qualify for low-cost coverage through Georgia's Children's Health Insurance Plan, PeachCare for Kids.
What are other student health insurance options available in Georgia?
Georgia students have two other healthcare options: catastrophic health plans and short-term health insurance.
Catastrophic health plans are for people under 30 who can't afford a traditional plan or have a special hardship. These plans cost less than ACA plans but have higher deductibles.
Short-term health insurance offers temporary coverage for up to 12 months, with the option to renew for up to 36 months. Short-term plans are typically low-cost and don't cover pre-existing conditions or essential health benefits.
Cheapest student health insurance plans in Georgia
Enrolling in cheap health insurance in Georgia will depend on how much you need medical care, coverage options, and other factors. Depending on your healthcare needs, you may find that the cheapest plan offers low out-of-pocket maximums if you need frequent visits or low premiums if you're generally healthy.
Cheapest health insurance plan for students with low out-of-pocket maximums
If you go to the doctor often or require prescription drugs, a high-tier plan with a low out-of-pocket maximum will be the most cost-effective option. Gold or Platinum tier plans allow you to reach your deductible quickly, so your carrier will start covering costs. Georgia's cheapest health insurance plan for students with a low out-of-pocket maximum is the Ambetter Balanced Care 25 HSA (2021) by Ambetter from Peach State Health Plan.
Cheapest student health insurance plan with high out-of-pocket maximums
If you're generally healthy and only visit the doctor for routine checkups, using a low-cost medical plan with a high out-of-pocket maximum is best. Georgia's cheapest health insurance plan for students with a high out-of-pocket maximum is the Anthem Catastrophic Pathway X Guided Access HMO 8550 offered by Blue Cross Blue Shield Healthcare Plan of Georgia, Inc.
Cheapest student health insurance plan with an HSA option
Another alternative for Georgia students is enrolling in a medical plan with a health savings account (HSA). These plans allow you to accrue tax-free savings for health-related costs. Georgia's two cheapest plans with HSA options include the following:
Expanded Bronze: KP GA Signature Bronze 6500/40%/HSA plan from Kaiser Permanente
Silver: KP Silver HDHP 5000/20/S8 plan from Kaiser Permanente
Cheapest HMO/PPO health insurance plans available for students
In Georgia, HMO plans are the most common plan type. They're cheaper than PPO plans, but HMOs require you to stay within your provider's network and specialist referrals. While PPOs are generally pricier, they offer a more comprehensive network and no specialist referrals. Georgia's best HMO and PPO plans include:
HMO: KP Silver HDHP 5000/20/S8 plan from Kaiser Permanente
PPO: SoloCare Silver PPO 40017 Area 1 plan from Alliant Health Plans
FAQs
Can college students get Medicaid in Georgia?
Georgia students that meet income requirements and aren't claimed as tax dependents may qualify for Medicaid.
Can students buy health insurance in Georgia?
Georgia students have many options for health insurance, such as staying on their parent's plan, opting for their university's SHIP plan, and more.
Does Georgia State University offer health insurance for students?
The University System of Georgia offers the UnitedHealthcare Choice Plus plan as a voluntary plan for eligible students and a mandatory one for certain individuals, such as international students.
How much does health insurance cost for a student in Georgia?
Your actual cost for student health insurance in Georgia depends on your plan type and coverage needs.
Finding student health insurance in Georgia
Students in Georgia have many options for healthcare coverage. As you explore different plans, compare the costs with your medical needs and budget to find the best coverage.