UPDATED: JULY 28, 2023 | 2 MIN READ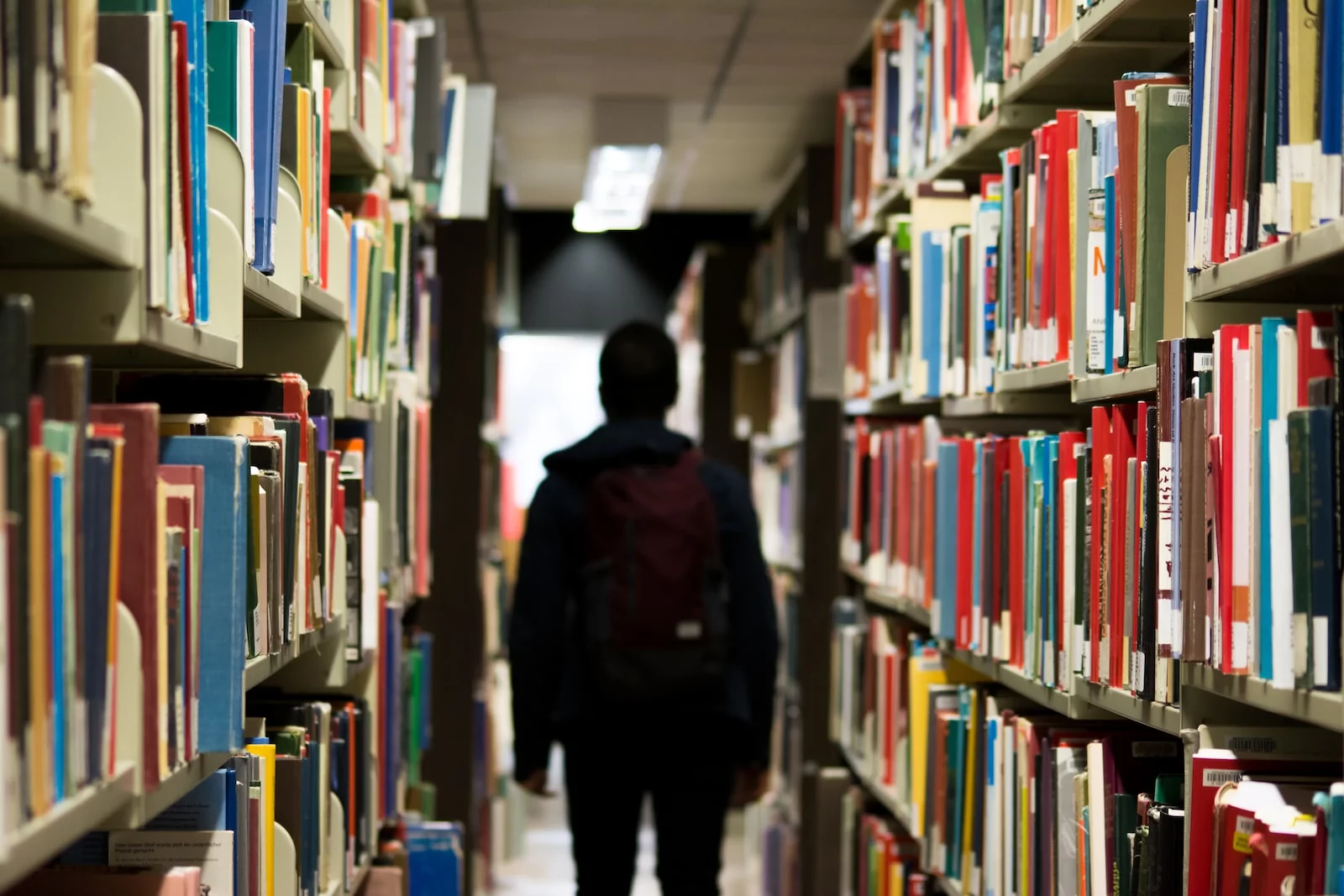 Students in Kentucky have an easy time forgetting how important to keep their health in check. As you go to college, healthcare must be a priority so you know you have coverage. You never know when an emergency may happen, and you don't want to pay out-of-pocket for medical expenses.
Young adults in Kentucky are at one of the highest rates of being uninsured. Finding a good insurance policy can be tricky to navigate. Here is all you need to know about student health insurance in Kentucky and how to find your best plan.
What Are the Kentucky Health Insurance Options Available For Students?
If you're looking for affordable student health insurance, in Kentucky, there are several coverage options available:
College or university plans: Many colleges or universities in Kentucky offer student plans. They may have plans directly through the school or their own insurance company.
Parent's insurance plan: Students under 26 can stay on their parent's insurance plan.
Marketplace plans: Plans underneath the Affordable Care Act requirements for Kentucky are available. You can visit healthcare.gov and sign up for your own insurance policy.
Medicaid: You may be eligible for no to low-cost health coverage. Check Kentucky Medicaid or KCHIP plans based on your income and age.
Catastrophic health plans: High deductible plans in Kentucky can provide coverage for severe injuries and illnesses if you're under 30.
Short-term health plans: Short-term health plans in Kentucky last up to 364 days. They are renewable for up to 36 months.
Employer-sponsored health plans: If you work while at school, your employer may offer health benefits.
Private insurance plans: You can get private insurance through a broker or insurer directly. These plans are 't affiliated with the ACA.
Benefits of student health insurance
There are many benefits for students who have health insurance coverage. The peace of mind to ensure your medical and preventative care is covered is essential. Many student plans ensure you're covered all year, not just during the school year.
There are essential benefits every health insurance plan in Kentucky must provide, and they include the following:
Emergency services care
Ambulatory services
Hospitalization
Rehabilitative services
Mental health services
These are just some advantages provided under the requirements set forth by the Affordable Care Act. You can obtain one of these insurance plans from the health insurance Marketplace.
Rules For Kentucky Health Insurance For Students
Kentucky revived the state-run health insurance exchange called Kynect for students in 2021. The exchange allows people unable to get coverage through an employer or sign up for Medicaid if they qualify.
Did the state implement the ACA's Medicaid expansion?
Kentucky did implement the ACA's Medicaid expansion program for non-parents or related caregivers. They can earn up to 138% with a 5% disregard of the Federal Poverty Level (FPL) for eligibility. For an individual in 2021, the annual amount was $17,609 to receive Medicaid health coverage.
Kentucky ACA Open Enrollment dates
The Open Enrollment Period for health insurance in Kentucky runs from November 1 to January 15. There are exceptions to obtaining coverage outside of enrollment, such as marriage or a new baby. This past year, a last-minute extension in Kentucky allowed people to enroll until the end of January.
Are health insurance subsidies available?
Health insurance coverage is available at reduced or no cost for people, and they receive a tax credit. These subsidies in Kentucky are income-based and provided through the ACA.
What To Consider When Choosing Kentucky Student Health Insurance Plans
When choosing a student health insurance plan in Kentucky, there are plenty of questions to consider. Your plan could depend on whether you attend school full-time or if medical care is in your provider network. Here are some things to consider when searching for student health insurance.
Are you going to school in-state or out-of-state?
University students attending school in-state or out-of-state may have different coverage options. For example, Kentucky doesn't allow you to use a Medicaid plan out of state. If you stay on a parent's plan, you're usually covered as long as you stay in your provider network.
Are you considered someone's dependent?
Your parents may claim you as a dependent if you primarily live with them, even while at school. If you're considered someone's dependent in Kentucky, you aren't eligible for any premium subsidies.
Are you going to stay on your parent's health insurance plan or enroll on your own?
Your parents may already have health coverage through an employer or the Marketplace exchange. You can stay on your parent's plan until the age of 26. Your low income can give you eligibility to obtain lower premiums and subsidies unless you're a dependent.
What type of student health insurance plans are cheaper?
Student health insurance plans in Kentucky vary in cost. It depends on your (or your parent's) income and what assistance you may receive. Sometimes, being on a health plan covered by your school can be cheaper. You might also find low to no-cost coverage through Medicaid if you qualify. Premiums for catastrophic plans are also low, but they don't qualify for subsidies.
What student health plans offer the best coverage?
The most comprehensive coverage options are with ACA health plans. The law requires they cover essential health benefits and preexisting conditions. So, if coverage is a top priority for your healthcare, look into the ACA options Kentucky offers you as a student.
What happens if you don't have student health insurance coverage?
The state of Kentucky doesn't mandate having student health insurance. You won't have to pay a penalty if you're uninsured. But, you risk having to pay high out-of-pocket costs in the event of a medical situation or emergency. Many schools in Kentucky do require you to have health insurance for admission.
How To Get Kentucky Student Health Insurance Coverage
Purchasing a student health insurance plan in Kentucky is easier than you may think. There are plenty of available coverage options, and enrolling in any one plan takes little time.
How to get coverage on your parent's health insurance plan
If you want to be on your parent's plan, they can add you during the Open Enrollment Period. As long as you're under 26, you can be on their plan. It applies even if you don't live at home after graduating or getting married.
Getting health insurance from your school
Many schools in Kentucky offer student health plans as long as you have a certain number of credit hours. University of Kentucky students have coverage from their health services under a mandatory health fee as part of tuition.
Students can also enroll in the university's Academic HealthPlans (AHP) arrangement. With it, they can use Campus Health Services for routine healthcare. The college offers uninsured students a non-ACA-compliant student plan for primary coverage. It's an $88 premium health fee per semester with financial assistance.
Getting student health insurance coverage through the ACA
Students can be an ACA-qualified health plan in Kentucky through the state's Health Insurance Marketplace (healthcare.gov). You can purchase through the exchange to be eligible for subsidies. You must buy during the Open Enrollment Period unless you qualify for a qualifying life event (i.e., losing health coverage).
Getting student health insurance coverage from Medicaid
You can check on the Marketplace for eligibility for Medicaid or Kentucky Children's Health Insurance Program (KCHIP). KCHIP is another program like Medicaid for working families. If their income is too high for Medicaid but no insurance for children under 19, KCHIP is an excellent option.
What other student health insurance options are available in Kentucky?
If you want to purchase a plan off-exchange, you can go directly through an insurance agent to find a student health plan. Often, these plans have more exclusions (meaning less coverage) and can be more costly than through the exchange.
Cheapest Student Health Insurance Plans In Kentucky
Student health plans in Kentucky vary in price, depending on the amount of coverage. Other factors insurance companies examine to determine costs include location, age, credit history, and metal tier. Here are some specific plans and their average costs.
Cheapest health insurance plan for students with low out-of-pocket maximums
If you have high medical costs than the average student, a plan with high out-of-pocket maximums is needed. Your monthly premium is more costly, but your insurance carrier covers expenses quicker, saving you money.
The most affordable plan with a low out-of-pocket maximum is the CareSource Marketplace plan. It averages around $500 per month.
Cheapest student health insurance plan with high out-of-pocket maximums
A higher out-of-pocket maximum plan is for you if you're young and healthy with low medical costs. Kentucky has an affordable option through Blue Cross Blue Shield with the Anthem Catastrophic Pathway Transition X HMO 8550. It costs around $221 per month.
Cheapest student health insurance plan with an HSA option
Students in Kentucky may want a plan with a Health Savings Account (HSA). The account allows you to make pre-tax contributions to use for medical expenses in an emergency.
Most plans for students average around $300 – $450 per month. CareSource Marketplace HSA and Anthem Silver Pathway Transition HMO 4650 are the two more affordable student health plans on the Marketplace. These plans tend to have high deductibles, which means you may need to pay out your savings for high medical costs.
Cheapest HMO/PPO health insurance plans available for students
Plans within Kentucky are Health Maintenance Organizations (HMOs). It's the most common type of health plan. It tends to be cheaper than other types like PPOs, but you have to stay within the provider network.
The most extensive Preferred Provider Organization (PPO) plan costs $2,773 for an entire year. The cheapest HMO plan for students in Kentucky is the Anthem Silver Pathway X Transition HMO 4650. The plan is through Anthem Blue Cross Blue Shield, around $400 per month.
FAQs
Can college students get Medicaid in KY?
Thanks to the Medicaid expansion program, college students can be eligible for health coverage. It's income-based and offered for non-parents or related caregivers. You can earn up to 138% (with the 5% disregard) of the federal poverty level as an individual.
Does the University of Kentucky offer health insurance to students?
The University of Kentucky Student Health plan offers medical coverage for injury and illness. It includes inpatient hospitalization, outpatient services, emergency care, laboratory, doctor's visits, and other medical care.
Can students buy health insurance in Kentucky?
Students in Kentucky can get insurance through their parent's plans or buy a plan themselves. Available healthcare plans vary significantly in costs, benefits, and restrictions. Check with your school, employer, or private insurance agent for coverage options.
Does the state of Kentucky offer any healthcare to college students?
There are many healthcare plans available for college students in Kentucky. Many colleges offer plans through the school or you can stay on a parent's plan if you're already covered medically. You can also ook for a low cost option through the state's exchange.
What happens if a student does not have health insurance in Kentucky?
There is no law in Kentucky requiring students to have a healthcare plan. However, you risk high out-of-pocket costs if the need for medical care arises.
What is the cost of health insurance for college students in KY?
The cost of a student health plan varies depending on coverage. There are other factors insurance companies look at including location, income (if applying for Medicaid or KCHIP), age, and coverage options.
What are the rates for student health insurance in KY?
Insurance rates depend on a number of factors. Prices can range anywhere from free or very low cost with Medicaid, KCHIP or subsidies to a rate of thousands per year. It would be best to compare rates across multiple insurers to weigh out your options.
How much is the University of Kentucky health insurance?
The University of Kentucky has a few student health plans available. More extensive coverage comes from an Anthem Blue Cross Blue Shield Preferred Provider Organization (PPO). It costs approximately $2,773 for an entire year.
Students can use Campus Health Services for routine healthcare, too. They can utilize it with Anthem Blue Cross Blue Shield's provider network for $3,088 per year.
Finding Student Health Insurance in Kentucky
As you get ready to head off to college or university in Kentucky, ensure you don't forget to prioritize your health. A student health plan ensures you are covered in a medical emergency, illness, or injury.
Take time to examine as many healthcare coverage options as you can. Weight out the cost of health insurance and the health benefits provided. Don't forget to check your eligibility for subsidies, free or low-cost medical care. Then, you'll be sure to find a student health insurance policy to fit your needs.