UPDATED: NOVEMBER 09, 2022 | 2 MIN READ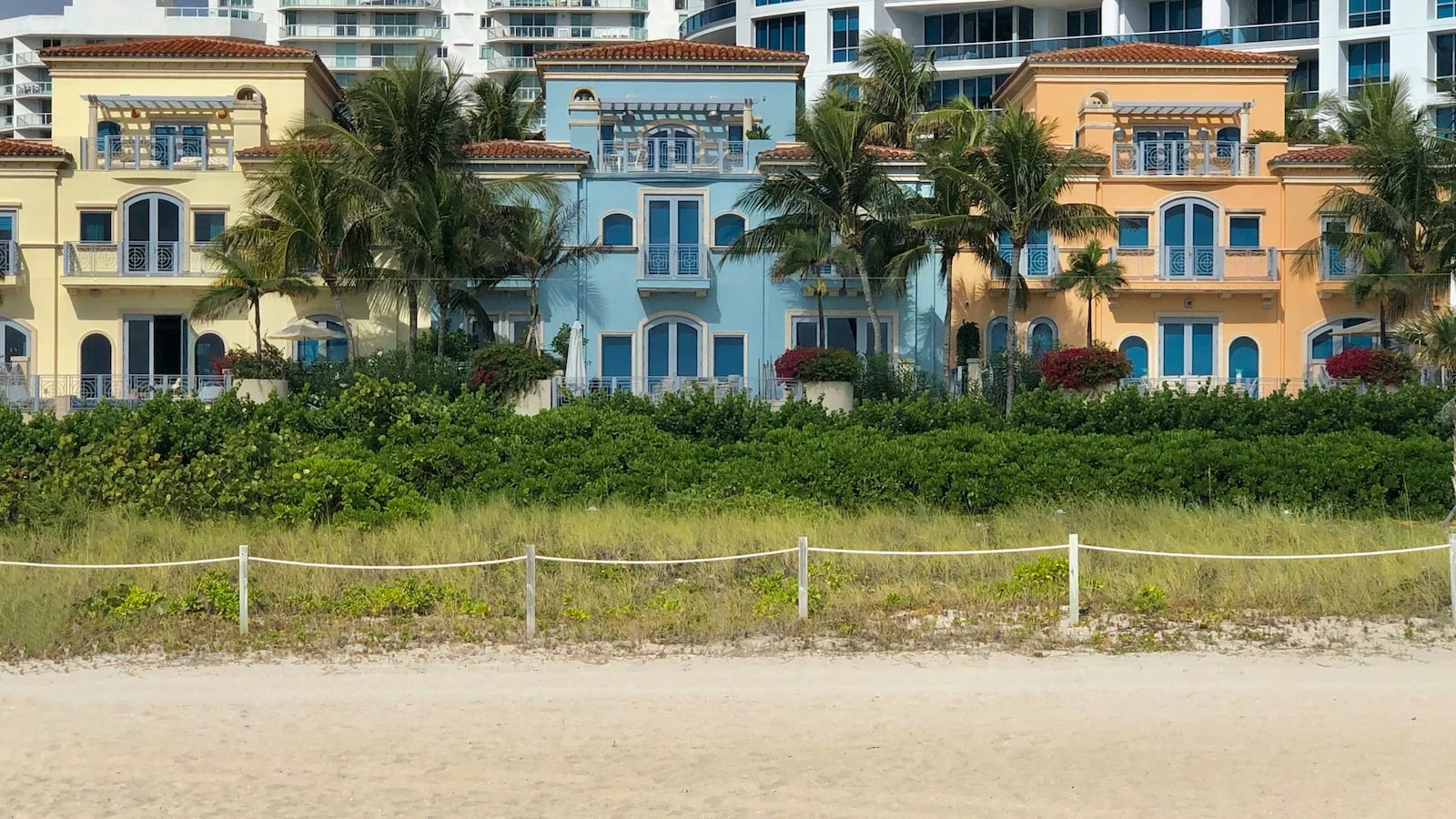 Shopping for renters insurance in the sunshine state can be challenging. Tenants need to look for a renters insurance policy with reliable coverage. Choosing an insurer relies on more than the price. Floridians should consider deductible costs, liability coverage, and quality of customer service. Below is a guide to Florida's renters insurance policies to help you find the best coverage options.
What Does Florida Renter's Insurance Cover?
Renter's insurance helps cover damages to your rented home or apartment. Landlords may require you to purchase a basic coverage policy in Florida due to weather risks. Florida is prone to hurricanes and tropical storms, which result in structural and water damage.
Most basic renters insurance policies cover theft, property damage, and personal injury. The insurance policy covers your personal property and additional living expenses.
Renters insurance coverage limits
The more personal property coverage you need, the higher your premium. You'll likely need more personal property coverage if you have a larger home or high-end appliances and furnishing.
Sometimes, a higher deductible can save money on your Florida renters insurance policy. You may also need additional insurance to ensure you have enough replacement cost coverage. For example, your policy may not cover flood damage, so you'll need a separate flood insurance policy.
How Much is Renter's Insurance In Florida?
A renters insurance quote in Florida averages around $18 monthly or $211 yearly. It's above the national average for renters insurance coverage. Here are some of the best renters insurance companies in Florida by price, service, and other insurance factors.
Best renters insurance companies by price
Comparing rates across companies is the best way to find a cheap renters insurance policy. The top two providers of renters insurance options in Florida are Travelers and Lemonade. They provide cheaper premiums and affordable coverage. Travelers' average is around $110 per year, less than $10 per month. Lemonade provides premiums as low as only $5 per month. Keep in mind the cost of renters insurance can vary depending on your location and amount of coverage.
Best renters insurance companies for policy management
Most people rate companies by their service and management. GEICO allows you to access and manage your renters policy easily. The company also connects you quickly to a local agent with any questions or claims.
State Farm Insurance also ranks high for customer service. They offer excellent personal liability coverage. But, it tends to be more expensive than most other renters insurance policies. You can also get a bundling discount when you combine your Florida car insurance policy with renters insurance.
Renters insurance company with the best discounts
Saving on your renters insurance can help with other costs, such as your medical payments. In Florida, Allstate policyholders have optional add-ons to ensure they get the coverage they need. It's also a strong choice for the sheer number of discount options available.
What Factors Are Considered for Renters Insurance Policies in Florida?
The amount of personal property coverage you need in Florida can vary. For example, you may need additional coverage if your policy doesn't cover certain natural disasters. Depending on the type of coverage, you also may experience higher premiums.
Renters insurance quotes depend on several factors. Below are some essential ones that insurance agents examine for a renters policy.
Your credit score and history
Some insurance companies look at your credit score when determining insurance rates. Other providers look at your credit-based insurance score. With your credit history, insurance companies can review the likelihood of you filing an insurance claim.
You can improve your credit to help you pay less for a Florida renters insurance policy. They include:
Paying bills on time,
paying off any judgments or garnishments, and
consolidating debts into manageable monthly payments.
Your location
Depending on where you live in Florida, renters insurance costs vary. For example, renters in Orlando average $267 yearly, but in Pompano Beach, it nearly doubles at $480 per year.
Many renters insurance companies also charge a separate deductible for claims related to hurricanes and tropical storms. Your location determines the likelihood of a natural disaster strike.
Your home's features
Florida lends itself to many gated communities or security-enabled complexes. Security measures such as these can earn you discounts on your renters policy. Ensure the company thoroughly reviews insurance if you qualify for security systems or feature discounts.
FAQs
How much is renters insurance in Florida?
A standard coverage renters policy in Florida averages $18 monthly or $211 yearly. The cheapest average insurance premiums stem from USAA, Lemonade, and Travelers.
What does Florida renters insurance cover?
Florida renters insurance covers financial loss of use if a covered peril destroys your personal belongings or property. Standard coverage includes vandalism, medical expenses, and damage to personal property.
Can a landlord make you have renters insurance in Florida?
No law requires you to purchase a renters insurance policy in Florida. But your landlord may specifically require it as part of your rental agreement.
Does renters insurance in Florida cover hurricanes?
Renters insurance policies in Florida can vary in coverage. Usually, most policies cover hurricane damage, but the coverage type depends on several factors. Ensure you're aware of your policy limits and coverage.
What is the difference between homeowners' and renters' insurance in Florida?
Florida homeowners insurance covers structural property (and attached or associated properties) and personal property. With renter's insurance, the covered loss includes personal belongings and valuables but no damage to the building itself.
What are the benefits of renters insurance in Florida?
Renter's insurance can help you repair and replace property after a covered loss. Your landlord's home insurance policy does not cover your personal property.
Cover Yourself With a Florida Renters Insurance Policy
If you rent in Florida, you may not have considered purchasing a renters insurance policy. But you may want to ensure you don't incur high medical bills or lose valuable belongings. If you have to leave the state due to the threat of a hurricane, you may lose personal belongings due to theft or damage.
Having a Florida renters insurance policy can provide you with peace of mind. Compare renters insurance quotes across companies to find the best coverage limits and protect your personal property.