UPDATED: SEPTEMBER 20, 2022 | 1 MIN READ
Florida car insurance rates trend higher than rates in other states. Extreme weather risks and the large population of uninsured drivers often affect premiums, making it an expensive state for drivers. Read on to learn the ins and outs of auto insurance in Florida.
Best Florida Car Insurance Companies
Picking a Florida auto insurance provider isn't hard, but you want to ensure you have the best coverage available in case of an accident or injury. The Sunshine State has nearly 16 million licensed drivers, and one in five drive without insurance, the highest rate in the United States. As you travel throughout Florida, ensure you have a carrier that meets your needs.
Cheapest Florida Car Insurance Company

Florida's expensive car insurance rates mean you should shop for reasonable rates. The cheapest car insurance carrier is GEICO for policies that meet Florida's minimum insurance requirements at an average of $34 a month. State Farm isn't far behind at $50.
Company That Provides the Best Customer Service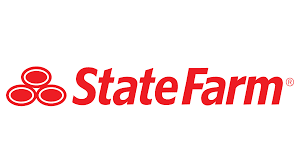 The Florida car insurance market offers several options, such as GEICO, Progressive, Allstate, and State Farm. When it comes to customer service, State Farm is a clear winner. The company's J.D. Power customer satisfaction score rank is 848 out of 1,000, six points above GEICO.
Company With the Best Premium-Reducing Programs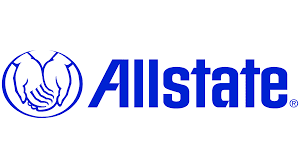 Allstate is one of the most affordable carriers for Florida car insurance. It also has the best premium reduction options for drivers. The insurer features discounts for driving habits, car features, and even good grades. Be sure to ask what discounts are available to make sure you get all that you qualify for. Also, after you've been accident or claim free for at least three years, contact Allstate to get a good driver discount added to your policy.
Company With the Best Discounts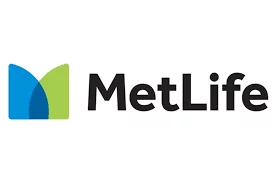 If you want to save on your Florida auto insurance rates, check with MetLife. They seem to win across the board for customer loyalty discounts. Qualified MetLife customers can save up to 20% by bundling their Florida auto insurance with home or life insurance policies. MetLife started as a life insurance company in 1868, but its auto and home insurance policies provide excellent coverage, and the company has a solid reputation for paying claims promptly.
Local and Regional Auto Insurance Carriers In Florida
If you're looking for the cheapest car insurance in Florida, it's important to consider smaller insurance carriers too.
United Automobile Insurance Company
Founded in 1989, United Automobile Insurance Company (UAIC) is regional car insurance for Florida. Their specialty is high-risk car insurance for drivers with blemishes on the record, and their products offer a good option for Florida struggling to find insurance.
UAIC offers SR-22, FR-44, non-owner car insurance, plus standard policies such as Bodily Injury, Collision, and Comprehensive. The carrier features affordable rates and an efficient, quick claims process. UAIC offers discounts to its members with varying rates.
Esurance Insurance
Esurance Insurance is an Allstate company. They offer car insurance for Floridians at an affordable price. Esurance includes coverages that protect you, your car, and your assets. Coverage options include Collision, Comprehensive, Emergency Road Assistance, Rental Car Coverage, and Medical Payments.
You can get on the road without worry thanks to the abundance of coverage options Esurance Insurance offers. Discounts may apply for multiple vehicles, advance quotes, and full payments.
Horace Mann Insurance
Horace Mann Insurance offers car insurance exclusively to Floridians in the education field. If you teach or work in a Florida school, you may purchase car insurance through Horace Mann Insurance. Car insurance coverages offered include Collision, Comprehensive, Emergency Road Service, and Rental Reimbursement.
They also offer protection including Liability and Uninsured/Underinsured Motorists. In addition to the preferred rates Horace Mann Insurance offers to educators, the insurer also offers discounts. You can save with multiple cars if your premium is deducted from payroll and other options.  
Florida Insurance Demographics
Several factors affect rates for Florida car insurance. The state has about 120 million annual visitors and some of the country's busiest roads. However, these aren't the only considerations insurers use for Florida auto insurance rates.
Crime Rates: Florida's overall crime rate is around the average. The state is in the 46th percentile. This means it's safer than 46% of the rest of the country, with 54% of the other states safer than Florida.
Average Household Income: Data shows over 4% of a Floridian's income goes to car insurance. The average household income is $83,104.
Median Age Range: Florida has a high population of senior citizens and young people. These two driver groups tend to pay more than an average vehicle owner. As of August 2022, 17.5% of Florida residents are 18-24, and 23% are 65 or older.
Education: Over 3 million Sunshine State residents hold a Bachelor's degree.
Common Risk Factors In Florida
While nicknamed the Sunshine State, Florida has its share of natural disasters. The high risk for tropical storms, hurricanes, hail, and other severe storms leads to increased claims in Florida car insurance. Another high-risk factor for Florida's drivers is the state's uninsured motorists, with 20% of drivers without the minimum insurance requirements. As uninsured drivers get on the road and cause an accident, insured drivers can pay the price at higher rates.
Auto Insurance Laws In Florida
Florida is a no-fault state. Auto insurance laws differ from other states. First, Florida car insurance regulations require drivers have personal injury protection, not the bodily injury liability (BIL) coverage most states require. The state has low minimum requirements for auto insurance and several penalties for driving without proof of insurance.
What are the minimum car insurance requirements in Florida?
All vehicles within Florida require two types of insurance: Personal Injury Protection and Property Damage Liability. The minimum coverage for both is $10,000. These are the standard vehicle requirements.
Am I required to carry uninsured motorist coverage in Florida?
No. Florida car insurance regulations don't mandate uninsured motorist coverage.
Florida SR-22 and FR-44 policies
Florida drivers convicted of violations, like driving while uninsured or driving without a license, may need to purchase an SR-22 or an FR-44. These certificates show that a driver carries the state's minimum liability coverage. Florida requires drivers to obtain these for reinstatement.
FR-44 is applicable in Florida, though not in other states. It's for showing you have more than the bare minimum the SR-22 requires. If you have a DUI or DWI, you're high risk and will need an FR-44.
Is Florida a no-fault state?
Florida is no-fault, which means drivers file with their insurance company if they're injured, even if they didn't cause the accident.
What happens if my vehicle isn't adequately insured in Florida?
If registering your vehicle in Florida, you need adequate insurance. This means you need at least a liability-only car insurance policy. Driving without insurance or the minimum amount of coverage may result in:
License and plate suspension
Reinstatement fees of $150 for the first violation, with any subsequent violations fined at $250 and $500
As Florida is a no-fault state, injured drivers must file claims with their insurance companies. Mounting medical bills and a possible lawsuit may result from a severe accident.
Does Florida accept digital insurance cards?
Yes. Florida accepts digital insurance cards.
How Much Does Car Insurance In Florida Cost?
The average monthly cost for Florida auto insurance is $284, higher than the national average of $233. A premium depends on the driver's age, vehicle, gender, marital status, driving history, and other elements.
How much you pay for Florida car insurance also depends on where you live within the state. Areas more susceptible to hurricanes and extreme weather will have higher rates, and so do cities with higher crime. Panama City is one of the cheapest cities for car insurance, while Miami offers some of Florida's highest rates.
Average Cost of Car Insurance In Florida By City
The cost of Florida car insurance varies by region, with the Florida average at $2,962 a year, or $247 a month. Jacksonville, the most populated city in the state, features one of the lowest average Florida car insurance costs. The smaller city of Miami has a higher rate, likely thanks to its higher household income and a greater number of luxury vehicles.
City
Average Monthly
Car Insurance Cost
Difference From
Florida Average
Jacksonville
$245
-4%
Miami
$345
34%
Orlando
$265
3%
Tampa
$335
31%
St. Petersburg
$280
9%
Average Cost of Car Insurance In Florida By Company
State Farm offers the lowest average full-coverage insurance premiums for Florida car insurance at just $3,323 a year. The highest costs for Florida are from Progressive, with an average annual $7,029 premium.
| Car Insurance Company | Average Full-Coverage Premium (Annually)* |
| --- | --- |
| Allstate | $4,783 |
| Progressive | $7,029 |
| GEICO | $5,133 |
| State Farm | $3,323 |
*The rates in the table reference a single female, age 25 with one car, one violation, and one at-fault accident within the past three years.
Average Cost of Car Insurance In Florida By Age
Florida has a high number of younger drivers and older (65+) drivers. Rates for auto insurance in Florida is higher for these two population groups, especially compared to drivers aged 30-60.
| Age | Average Full-Coverage Premium (Annually) |
| --- | --- |
| Age 16 | $4,345 |
| Age 18 | $8,170 |
| Age 20 | $5,730 |
| Age 25 | $3,360 |
| Age 30 | $2,960 |
| Age 40 | $2,365 |
| Age 50 | $2,480 |
| Age 60 | $2,400 |
| Age 70 | $2,630 |
Average Cost of Car Insurance In Florida By Gender
Car insurance rates vary in Florida by gender, with women paying more. This disparity appears across the country, but Florida has the highest difference.
| | Average Full-Coverage Premium (Annually) |
| --- | --- |
| Male | $2,340 |
| Female | $2,395 |
Average Cost of Car Insurance In Florida By Credit Score
Across the board, Florida car insurance prices are higher than most states. The difference can be seen in the average credit score and associated premium. Drivers with low credit scores are more inclined to file claims and thus will pay higher rates.
| | Poor | Average | Good | Excellent |
| --- | --- | --- | --- | --- |
| National Average | $3,875 | $1,865 | $1,675 | $1,490 |
| Florida Average | $5,820 | $3,035 | $2,365 | $2,165 |
Average Cost of Car Insurance In Florida By Driving Record
Florida drivers with a good driving history will have a lower premium as the accident risk is lower than someone with repeated violations. These violations can affect your premium rates for up to five years.
| Driving Incident | Average Full-Coverage Premium (Annually) | % Increase In Average Full-Coverage Premium |
| --- | --- | --- |
| Clean Driving Record | $2,365 | |
| Speeding Ticket | $3,355 | 42% |
| Accident | $3,665 | 55% |
| DUI/DWI | $4,550 | 92% |
What Optional Florida Auto Insurance Coverages Should You Consider?
The minimum insurance coverage Florida requires doesn't cover much, and drivers may opt for additional auto insurance coverage. Florida doesn't require BIL coverage, but it can help, especially if a driver is seriously injured.
Collision: If your car is involved in a crash, this coverage helps with your vehicle costs.
Comprehensive: When a vehicle is damaged by a covered peril such as weather, theft, or hitting an animal, this coverage offers protection.
Uninsured Motorist Coverage: One in five Florida drivers is uninsured. This coverage pays drivers if they're hit by a driver and aren't at fault or if their existing coverage can't pay the total medical bills.
Bodily Injury Liability: If the policyholder causes injury or death in a car accident, the injured may request compensation through this policy.
Medical Payments: If a driver or their passenger(s) are injured, this coverage helps with medical bills associated with the accident.
Roadside Assistance: This coverage pays for towing, battery jumping, and other roadside emergencies.
What Auto Insurance Discounts To Look For In Florida
Policyholders in Florida may be eligible for certain discounts on their car insurance. Savings range from 1% to 30% based on various criteria. Even younger drivers can save with insurer's discounts for students with good grades. You may opt for a usage-based deal for discounts based on how much you drive. Each insurance company offers discounts, so shopping around for the best offers is best.
Florida Car Insurance FAQs
Is it expensive to insure a car in Florida?
Florida car insurance rates are over 40% higher than the national average.
Who is cheaper than GEICO in Florida?
State Farm is the winner of affordability in Florida car insurance rates. The insurance agency has the cheapest overall rates at $164 monthly.
What is considered full-coverage in Florida?
Full coverage auto insurance is another term for the state minimum coverage. This is Personal Injury Protection (PIP) and Property Damage Liability (PDL) for $10,000 each.
Is bodily injury required in Florida?
Florida car insurance laws don't require bodily injury for personal vehicles. Any vehicle registered as a taxi needs $125,000 per person in bodily injury liability coverage.
Who pays for medical bills in a car accident in Florida?
The driver is responsible for their medical bills and must file a claim with their insurance company, even if not at fault. The PIP coverage pays for 80% of the medical bills, after which additional coverage (if you have it) or your medical insurance applies.
How to Purchase Car Insurance in Florida
Do you want to purchase Florida car insurance? You should start with a reasonable quote for Florida's best auto insurance rates. Every quote depends on your gender, age, whether you're married, and other factors. It's best to shop and compare through auto insurance quotes.