UPDATED: JULY 10, 2023 | 2 MIN READ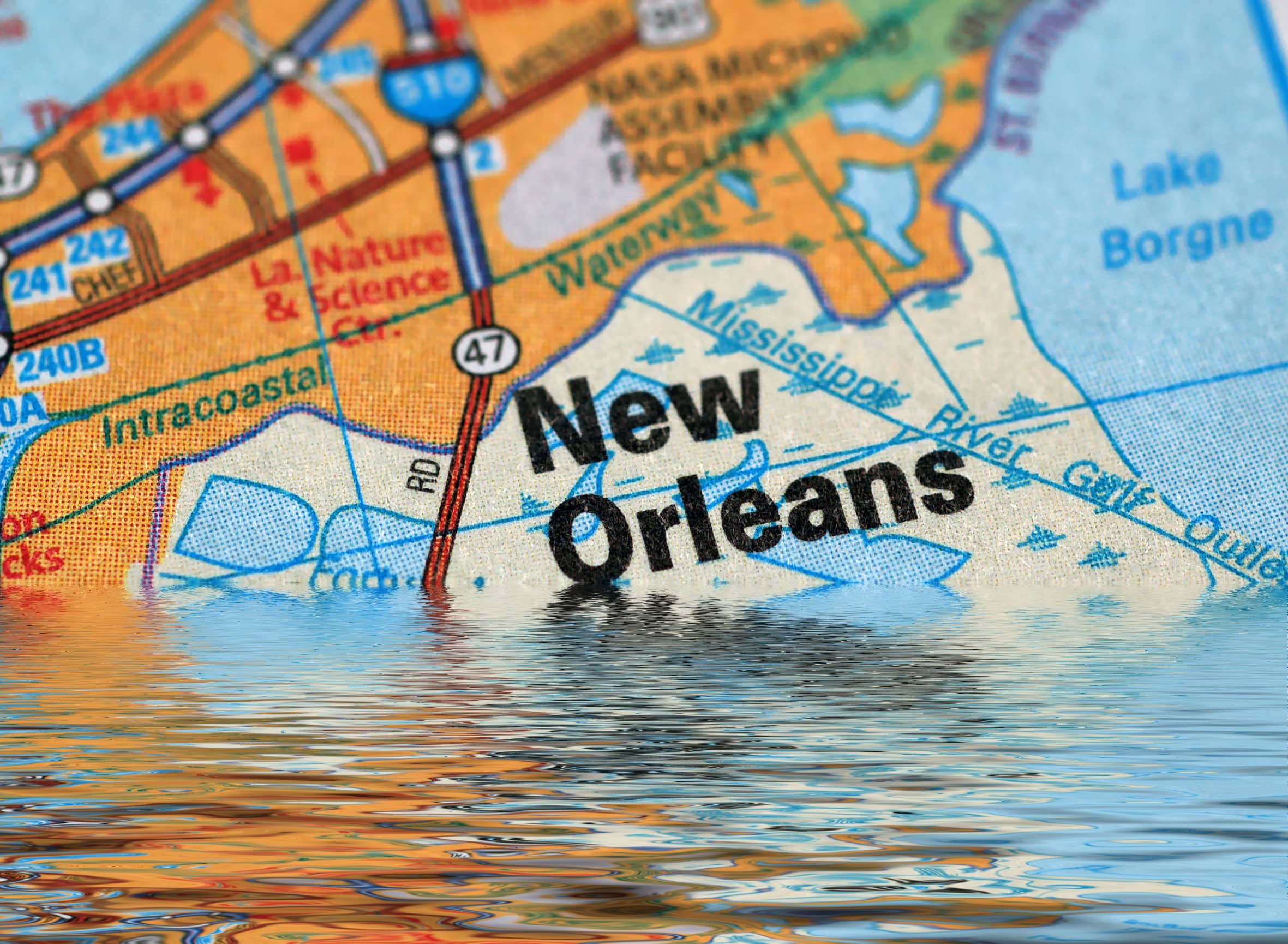 If you're a current resident or planning a trip to New Orleans, you should know the time frame of hurricane season. Hurricane season in "The Big Easy" is from June 1 through November 30 each year. It falls under the Atlantic hurricane season. New Orleans, Louisiana, is one of the top 5 cities most vulnerable to hurricanes making landfall in the United States.
Where do hurricanes hit the most?
Hurricane season should be taken seriously, whether in the Gulf of Mexico or along the Atlantic coast. According to NOAA (National Oceanic and Atmospheric Administration) research, the top 5 cities most vulnerable to hurricanes are New Orleans, Miami, Tampa, Key West, and Cape Hatteras. This is based on geography and location.
Visiting The Gulf Coast During Hurricane Season In New Orleans
Suppose you're visiting the gulf coast or the Atlantic states during the warmer time of year. In that case, you should be aware of the national hurricane center's forecast for the areas regarding tropical weather.
Depending on the meteorologist's predictions, there is usually plenty of time to have an evacuation plan or shelter in place. Your preparedness will help you if the time comes to make a decision to evacuate or ride out the storm.
Evacuation plan
While visiting the City of New Orleans, and they have a hurricane forecast, you can permanently evacuate the city by using the plan for emergencies listed on ready.nola.gov. This gives you a detailed list of what to bring and how to evacuate southeast Louisiana, whether by auto, plane, bus, or train.
Shelter in place
Don't want to cut your vacation short and want to risk staying? Be prepared by having at least three days worth of non-perishable food, three gallons of water per person, a week's worth of prescription medicine, and other necessities such as flashlights, batteries, candles, etc.
Mandatory evacuation
If the City of New Orleans declares a mandatory evacuation, visitors and residents must leave the city.
Why is New Orleans so vulnerable to hurricanes?
The City of New Orleans is below sea level. Some levees make it vulnerable to storm surges. The threat to the system of levees and pumps that channel and hold the waters of canals, Lake Pontchartrain, and the Mississippi River makes it very likely to flood. Since hurricane Katrina, the city's flood system has been highly upgraded to protect the city from storm surges.
Major Hurricanes in Louisiana
Hurricane Katrina
Katrina was a category five that was downgraded to a category three hurricane that caused over 1,800 fatalities and $125 billion in damage on August 29, 2005.
Many levees and floodwalls had high water flowing over them during Hurricane Katrina, and several were breached. This allowed billions of gallons of water from the Gulf of Mexico, Lake Borgne, and Lake Pontchartrain to flow into New Orleans and flood significant portions of the city.
Hurricane Ida
Ida was a category four hurricane that made landfall in Louisiana on August 29, 2021. The exact date Katrina did 16 years earlier, in 2005.
Hurricane Laura
Hurricane Laura was a category four hurricane tied with the 1856 Last Island hurricane and 2021's Hurricane Ida as the strongest hurricane on record to make landfall in the U.S. state of Louisiana, as measured by maximum sustained winds. Laura made landfall in Lake Charles.
FAQs
What is the best month to visit New Orleans?
The best month to visit New Orleans is February or March if you're interested in celebrating Mardi Gras. If you're looking for a quieter time, December is a great month to visit.
What month has the most hurricanes in Louisiana?
September is the month that has the most hurricanes in Louisiana.
Will there be a hurricane in 2022 in Louisiana?
There is a good chance a hurricane could hit Louisiana in 2022. So far, 2022 has above-average temperatures, which means a very active hurricane season.
How often do hurricanes hit New Orleans?
According to NOAA, on average, a hurricane will hit within 50 miles of New Orleans, Louisiana, every seven to eleven years.
What is the chance of a hurricane happening in Louisiana this year?
The chances are high that a hurricane could happen in Louisiana this year, as New Orleans is listed in the top five cities affected by hurricanes.
What should people do if they feel a hurricane is coming?
Decide early if you plan to evacuate or shelter in place. Be prepared for both.
Is New Orleans at risk of hurricanes?
Yes, New Orleans is at risk each year of hurricanes.
How to Get Coverage Before Hurricane Season in New Orleans
While hurricane season in Louisana runs from June 1 to November 30, residents and visitors, need to be aware of these storms' potential dangers year-round. Make sure you have a plan in place in case a storm hits, and complete our form so that we can help ensure you're adequately insured for a hurricane.