UPDATED: APRIL 27, 2023 | 1 MIN READ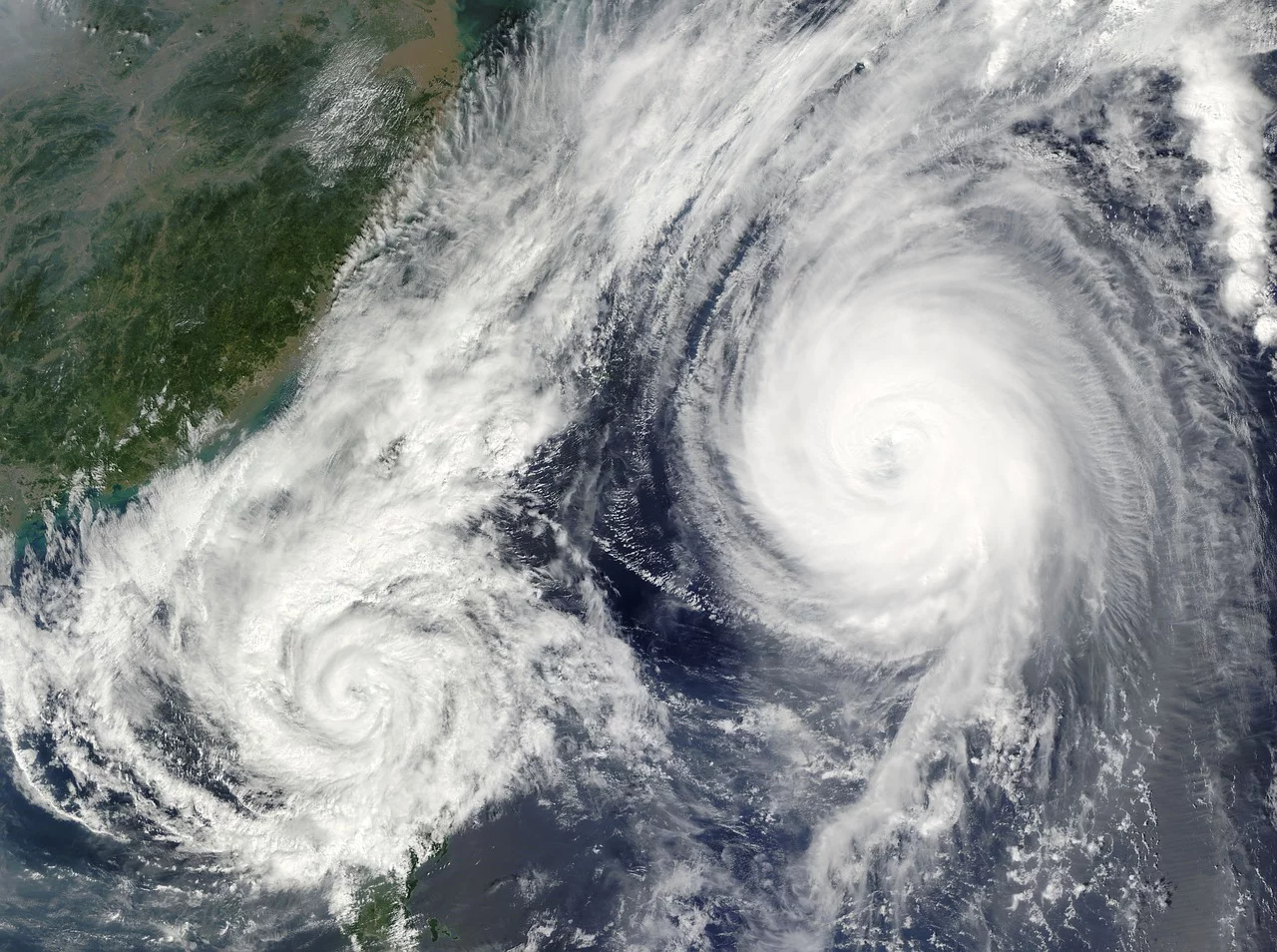 Hurricanes are intense storms that form over the ocean and can wreak havoc on coastal homes. They are natural disasters but don't have to destroy your home. As a homeowner, it's essential to be prepared for the possibility of making a hurricane claim. This means taking steps to protect your home and possessions before disaster strikes. Read about ways to hurricane prep before the storm.
Before the Hurricane
Hurricanes are different from other natural disasters in that forecasters can track them some time in advance. This will give you enough to prepare for any potential consequences.
Tips To Secure Your Home
You can do several things to hurricane prep, secure your home, and minimize damage.
First, check your roof to ensure it meets local building codes and that the gutters are clear.
You can add steel hurricane clips to the roof to ensure it can withstand high winds.
Also, look at protecting your windows and doors. Windows should have impact-resistant storm shutters installed to prevent broken windows.
Entry doors should have at least three hinges and a deadbolt lock,
Garage doors can have heavy-duty hinges or bracing added to the panels.
Hurricane Watch
Preparing your home before the storm comes is essential so you're not busy with recovery when the storm is over. The first step in preparing for a hurricane is to create an emergency kit and ensure that it has everything you need during and after the windstorm. You will want to include non-perishable food, water, first-aid supplies, flashlights, batteries, cash, and identification.
Preparation Tips
It's essential to make sure everyone in the household knows your hurricane preparedness plan before the event. When you get a hurricane warning, you should begin your hurricane prep.
First, make sure you have a plan in case of an emergency evacuation and have all your important documents to take with you. Make sure you have any significant phone numbers or contact information to hand.
Second, get an emergency kit with all the emergency supplies you will need for at least three days.
Third, ensure your home is in good condition and secured against high winds.
Fourth, ensure multiple ways to receive alerts; having a cell phone or battery-powered radio is helpful if you lose electricity in your home.
And fifth, remember that staying off the roads as much as possible during the storm is essential.
During the Hurricane
Suppose you're evacuating from your home in anticipation of a hurricane. In that case, you need to know if that evacuation will affect your home insurance coverage. You may wonder if your insurer will cover damage to your home and possessions or reimburse you for living expenses while you're away.
The short answer is yes. Home insurance providers can't penalize you for getting yourself and your family to safety in hurricane-force winds.
After the Hurricane
When it's safe to return to your home, you can assess the damage and begin the claims process.
Check your property for further damage, for example, from downed power lines that may indicate it's unsafe to return home.
Filing a Claim
You can make an inventory of your personal property that has been damaged if it's safe to do so. If not, you can wait for the insurance company to send out a claims adjuster to assess your property and take details for the claim.
The United States Government website Ready.gov suggests that you should wear protective clothing and use appropriate face coverings or masks when beginning the clean-up of your home.
FAQs
What should you do before a hurricane to prepare?
As part of your hurricane prep, you should have an evacuation route plan in case the tropical storm is too powerful. You need to evacuate and know where to find your insurance documents and medical records. You should also make sure that your house is as secure as possible.
What are the five key things to prepare and be safe during a hurricane?
Five key things to do to prepare and be safe during a hurricane. These are to have an evacuation plan, grab an emergency kit, secure your home, have reliable communication devices, and stay off the roads where possible.
What is the best way to avoid hurricane damage?
You can add a few things to your home to minimize any damage in a hurricane.
Board up windows
Trim trees away from the house
Close all interior doors and windows
Bring outdoor furniture inside or secure it with rope.
What does a hurricane claim look like?
Most hurricane claims look similar in that they follow the same steps. There is usually information in your insurance policy about how much time you have to make a claim. Still, you should contact your insurance company with the details as soon as possible.
Your insurance agent should send out an insurance adjuster within 30 days to assess the damage and report back regarding your claim. It's also worth noting that you may have to make a separate claim for flood damage if you have flood insurance in addition to your homeowners policy.
What are the most common hurricane claims?
Hurricanes are one of the most destructive natural disasters. A lot of damage can be caused to property by storms, and many people usually file claims for water damage, roof damage, and wind damage.
How can you avoid hurricane damage and claims?
If you live in an area prone to hurricanes, you'll need to take steps to minimize the property damage caused by them. Hurricane-related insurance claims are unavoidable, but you can ensure you're protected by choosing an insurance policy with hurricane coverage.
What should you do if your property is damaged?
If a hurricane has damaged your property, you should contact your insurance company to advise them.
How to Prepare for a Hurricane
Following the tips above, you can ensure you're as prepared as possible for hurricane season. Remember to check your insurance policy to ensure you're covered in an emergency like a hurricane or tornado. And if you don't currently have enough coverage?
Looking for the best quotes on home insurance? Fill out our online rate form to get rates from the top insurance companies in your area.