UPDATED: JULY 06, 2023 | 3 MIN READ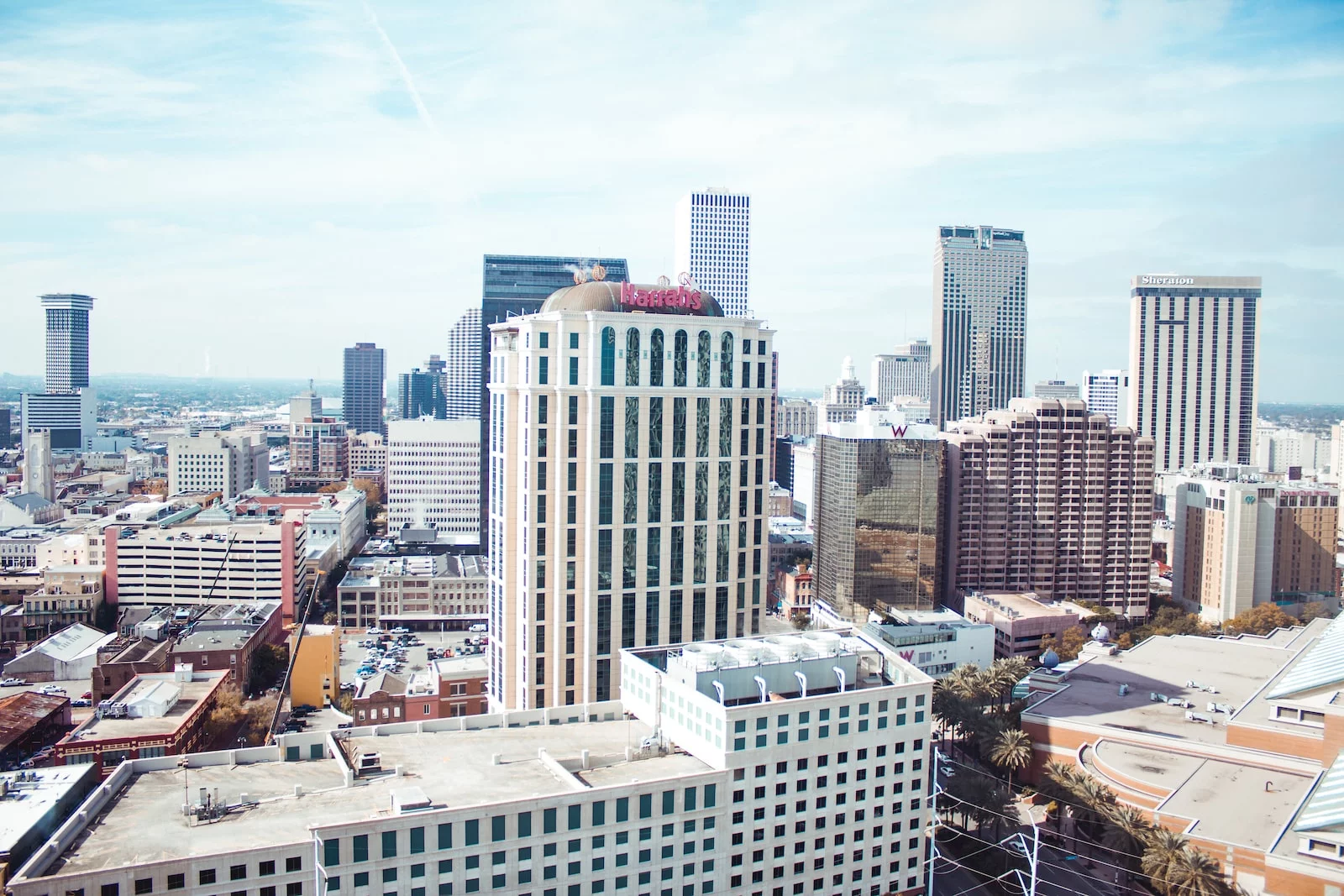 On average, Louisiana homeowners insurance is $2,009 on a $250,000 home. Calling around to other companies is important to ensure you're getting the best deal. In addition, protecting all your assets is essential when a natural disaster strikes.
Best Louisiana Home Insurance Companies
The best homeowners and renters insurance company is a mix of great coverage options, cheap rates, and excellent customer service. After researching thousands of choices of Louisiana home insurance, we found the best options for you. Typical homeowners insurance in Louisiana could roughly cost as low as $682 a year, but it's not always best to go with the cheapest rate.
Best Value Louisiana Home Insurance Company

UPC and United P&C offer the cheapest homeowners insurance in Louisiana, with an average price of $682. UPC charges more than 50% less than other companies in the state. It's standard coverage, but it offers a lot of discounts.
Louisiana Home Insurance Company With the Best Customer Service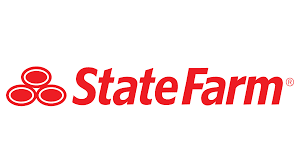 The homeowners insurance company that offers the best customer service is State Farm. NAIC's complaint index has them measured at 0.06. They offer several discounts and are known for amazing customer service.
Louisiana Home Insurance Company Best For Bundling

If you're looking for a company that gives great bundling discounts, then Progressive is that company. You receive a multi-policy discount by bundling your home and auto insurance. In addition, you save more by installing safety devices in your home, like an alarm system.
Louisiana Home Insurance Company With the Best Coverage Options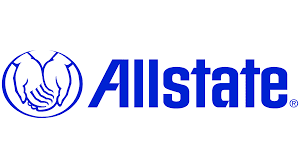 Allstate has one of the highest premiums for home insurance in Louisiana, but they also have a lot of great optional coverage. Not only do you have the standard coverage for home insurance, but you can add coverage for electronic data recovery, water backup, musical instrument coverage, and yard and garden coverage. Claim Rateguard also prevents your insurance from increasing after a claim.
Local and Regional Homeowners Insurance In Louisiana
The Hanover
The Hanover offers home insurance for Louisiana residents with various policy options. Homeowners with expensive high-value homes may choose Hanover Prestige, a robust home insurance plan for top-dollar homes. It features flexibility and customization, so you can choose what options you need and get the proper coverage limits to protect your investment.
Coverages include Guaranteed Replacement Cost Plus, loss of use, and other structures. If you have a vehicle, you might opt for The Hanover Platinum package, a home and auto bundle with extra coverages.
The Hanover also features its Connections option or home insurance customized for your individual needs and budget. Ways to save on your insurance from The Hanover include discounts for a new home and homes with safety devices.
Louisiana Farm Bureau
Eligibility for Louisiana Farm Bureau's insurance products is limited to Farm Bureau members. Every Louisiana parish features an office, so customers have quick and efficient responses for their home insurance needs. With insurance for homes, townhomes, and condos, Louisiana Farm Bureau makes it easy to protect your home.
Coverages for your home include dwelling, other structures, and contents. Specialized coverage helps you protect every aspect of your property, thanks to Louisiana Farm Bureau's coverages for debris removal, trees, shrubs, and other plants, and collapse coverage.
USAgencies Insurance
USAgencies Insurance is a regional carrier for Louisiana renters and offers low-cost renters insurance for every parish. If you lease an apartment, condo, trailer, townhome, or mobile home, USAgencies is ready to provide you with the protection you need for your belongings.
Their insurance products feature liability coverage against lawsuits if someone's injured while in your home. While Louisiana doesn't require renters insurance, an increasing number of landlords do. USAgencies is an affordable way for Louisiana renters to purchase a policy.
Demographics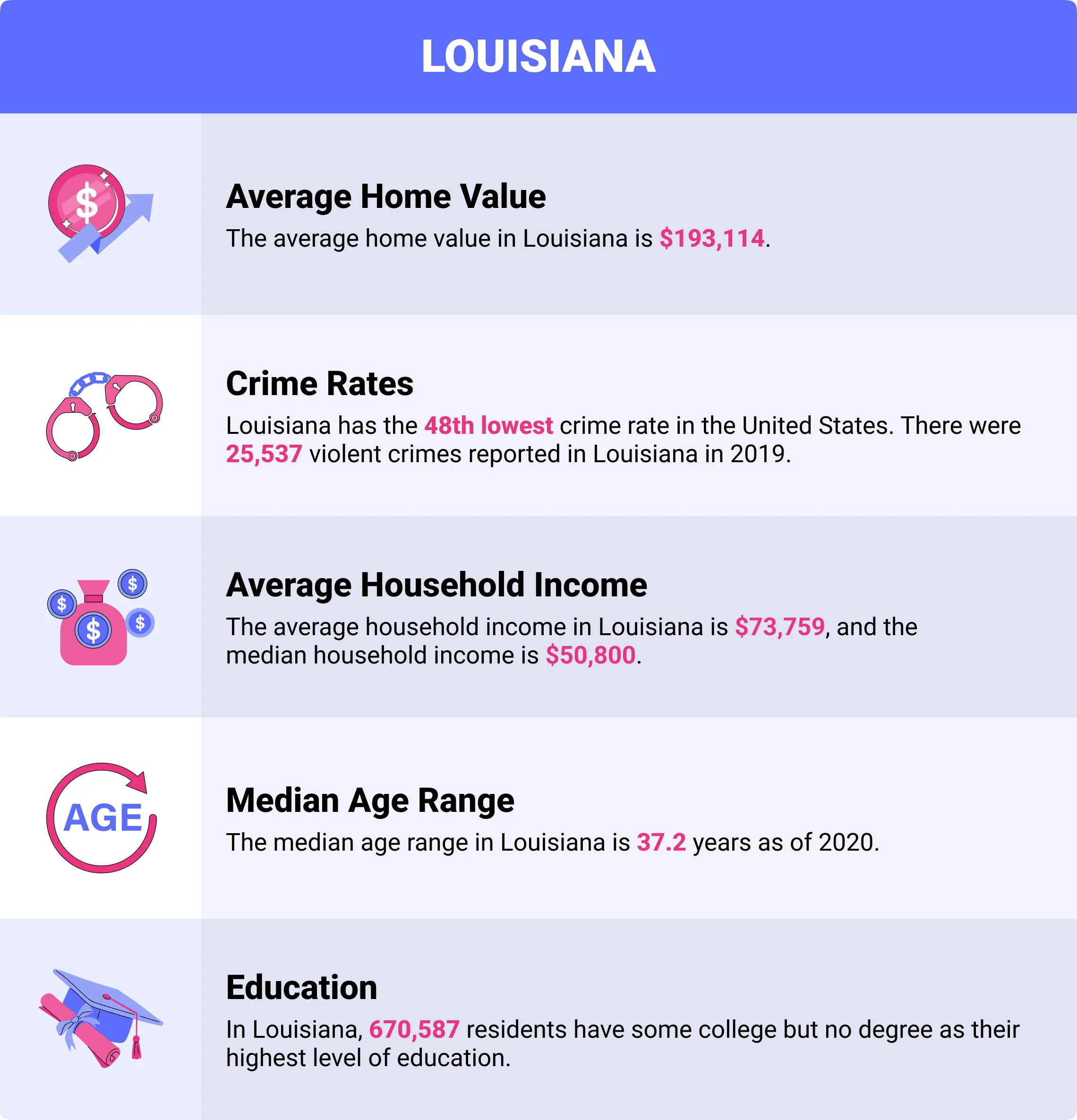 The population of Louisiana in 2022 is 4,616,106 residents. A broad, diverse mix of people makes up the Louisiana population, which has grown since 2016. It has a population growth rate of 0.75% annually.
Average Home Value: The average home value in Louisiana is $193,114.
Crime Rates: Louisiana has the 48th lowest crime rate in the United States. There were 25,537 violent crimes reported in Louisiana in 2019.
Average Household Income: The average household income in Louisiana is $73,759, and the median household income is $50,800.
Median Age Range: The median age range in Louisiana is 37.2 years as of 2020.
Education: In Louisiana, 670,587 residents have some college but no degree as their highest level of education.
Is Louisiana Home Insurance Required?
It's not required by law to have home insurance in Louisiana. Your mortgage carrier, however, may have it as a requirement. It's always best to have home insurance in Louisiana to protect your assets from natural disasters.
What Does Louisiana Home Insurance Cover?
Standard homeowners insurance in Louisiana covers your dwelling, liability, and personal possessions. You can increase your financial protection, and ensure you have all the protection you need.
Common Home Risk Factors In Louisiana
Hurricanes are the biggest risk factor in Louisiana. On average, 72,256 single-family homes are vulnerable to hurricane damage in Louisiana. Homes near the coast are at an even bigger risk and may need more coverage to pay for damages.
What Type of Homeowners Insurance Coverages Are Recommended?
If you live in an area that suffers from many hurricanes, you might want to purchase extra coverage. Unfortunately, standard home insurance in Louisiana will only cover dwelling, liability, and personal possessions. Below are some great options to consider to protect your home:
Flood Insurance Coverage
Standard home insurance policies don't normally cover flood damage. It's a separate item that you have to add to your policy. In coastal areas, flood insurance is required to get a mortgage for your home.
Equipment Breakdown Coverage
This provides coverage for the breakdown of your home's mechanical systems like a water heater or air conditioner.
Windstorm Coverage
Most standard homeowners insurance covers hurricanes and windstorms, but there might be some caveats. Depending on the storm's severity, some companies have a percentage deductible instead of a flat rate deductible which means you could pay a large portion of your damages.
How Much Does Homeowners Insurance In Louisiana Cost?
Insurance rates vary depending on your area, so it's always good to call around for the best rate. Home insurance in Louisiana, on average, can cost $1,484 per year or $132 a month. Get an idea of the typical homeowner's insurance in Louisiana by checking out the table below: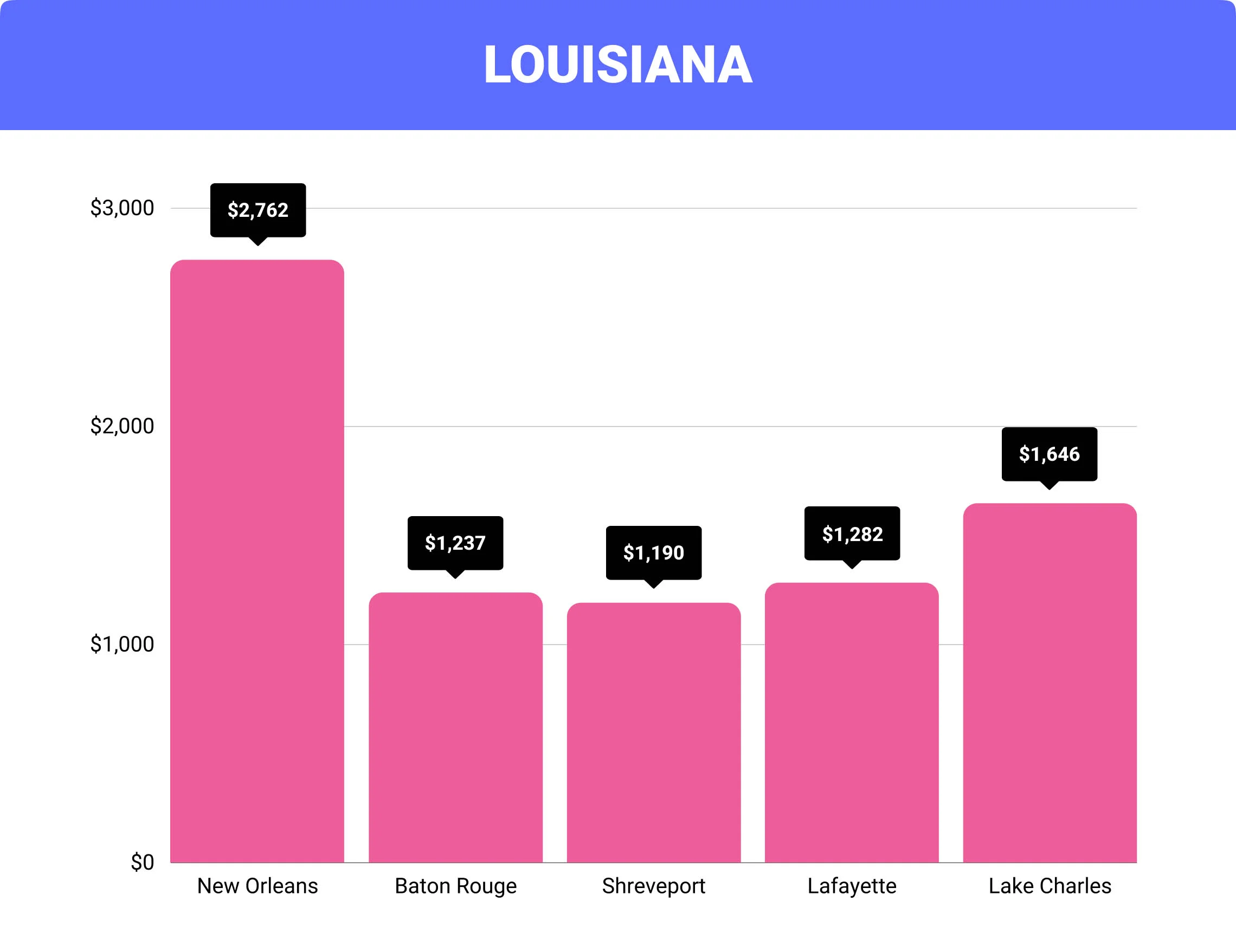 Cost of Home Insurance In Louisiana By City
| City | Average Louisiana Home Insurance Cost | Difference From Louisiana Average |
| --- | --- | --- |
| New Orleans | $2,762 | 76% |
| Baton Rouge | $1,237 | -21% |
| Shreveport | $1,190 | -24% |
| Lafayette | $1,282 | -18% |
| Lake Charles | $1,646 | 5% |
FAQs
How much is home insurance in Louisiana?
On average, homeowners insurance in Louisiana can cost $1,484 a year.
What's the average homeowners insurance deductible in Louisiana?
The average deductible is $500, but the lower your deductible the higher your insurance premium will be.
Why is homeowner's insurance so high in Louisiana?
Insurance can be high in Louisiana due to the number of claims made due to hurricane season.
Is flood insurance required in Louisiana?
If you live on the coast, flood insurance is required by your mortgage carrier.
How do I get homeowners insurance in Louisiana?
It's as easy as calling around and getting different quotes from insurance companies.
How To Purchase Louisiana Homeowners Insurance
We've analyzed homeowners insurance rates in Louisiana and found the best options for you. Whether you're looking for great coverage at an affordable price or excellent customer service, we have a company that will fit your needs. Compare rates today by completing our simple form and finding the perfect policy for your home.