UPDATED: JULY 18, 2023 | 1 MIN READ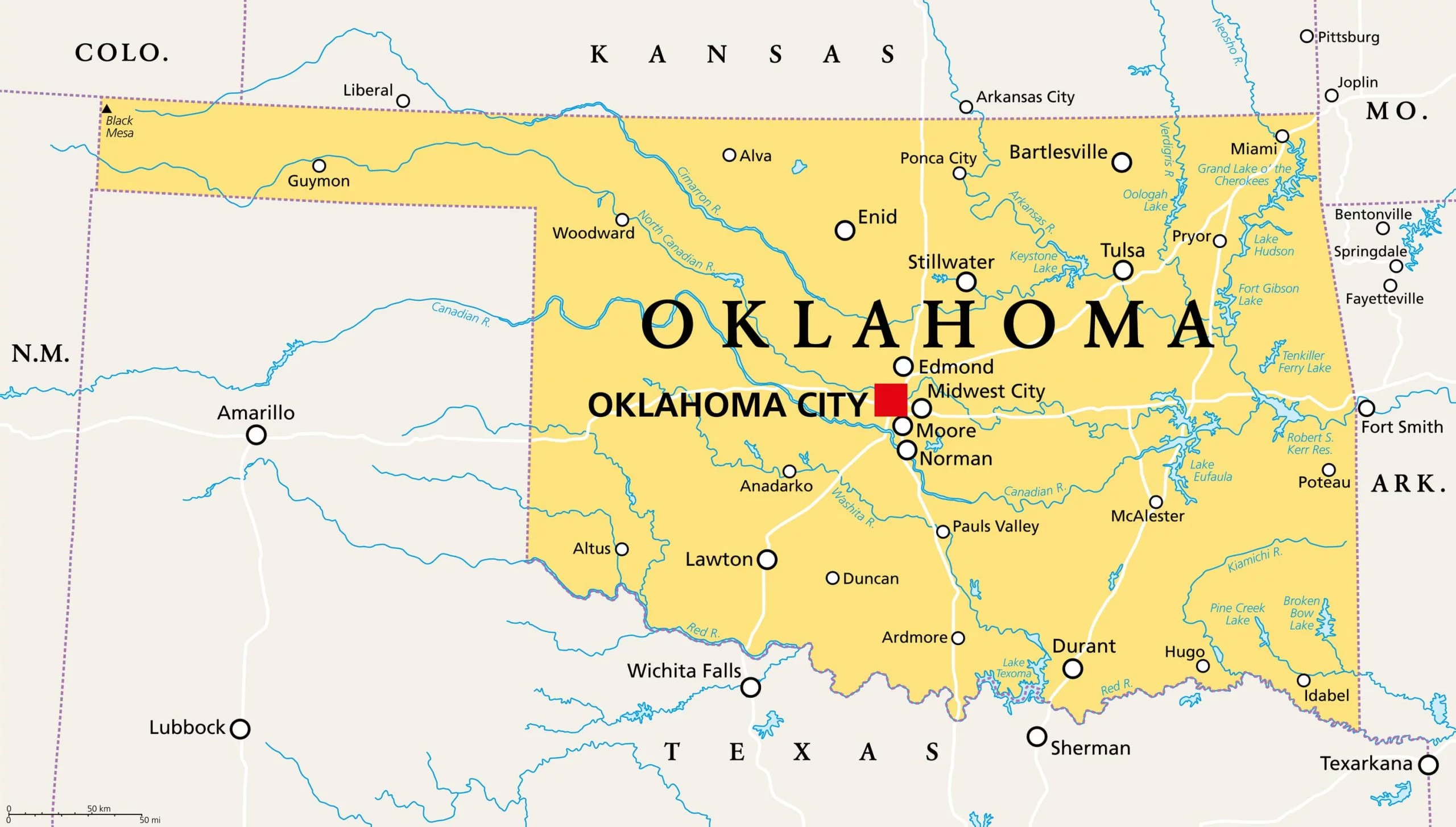 Oklahoma is known for its tornadoes but being prepared is half the battle. You might be thinking of relocating during tornado season due to the severe weather, especially since it feels like it lasts all year. In Oklahoma, tornado season starts roughly in March and lasts until August.
Oklahoma City is one American city where they have the most significant occurrences of tornados. We'll look into what tornado season is like in Oklahoma and what you need to do to protect your home and property.
When Is Oklahoma's Most Active Severe Weather Season?
The first step to preparing for tornado season in Oklahoma is to know when it's occurring. Tornado season varies depending on the year, but March to August is a good base. Some argue that it's April to June, but it doesn't hurt to be prepared if it's longer.
March and April are the most active months for Tornadoes in Oklahoma. Tornadoes occur 9 to 12 times annually, with more than half occurring between March and May.
Where you lie in Oklahoma is also a factor, as not all storms are created equal. If you live in rural areas of Oklahoma, the risk of a tornado is higher than those living close to an urban area. Oklahoma, Iowa, Nebraska, Kansas, and Texas are vital areas where tornados happen. It's even called Tornado Alley.
What conditions lead to tornadoes in Oklahoma?
The conditions that lead to tornadoes in Oklahoma happen most often in the spring and summer. The ingredients for severe weather include warm. Moist air near the ground combined with cool, dry air above it.
Tornadoes also are spawned by other storms, including winter supercells that form along cold fronts when there are significant temperature swings or severe thunderstorms.
Where do tornadoes hit the most in Oklahoma?
Oklahoma County experiences the most tornadoes of any county in Oklahoma. They experienced 125 twisters from 1950 to 2021. Anadarko and Hinton came in second with 121 twisters during the same time.
How to Prepare for Tornadoes in Oklahoma:
If you live in Oklahoma, there isn't any reason to pack up and move away. You can protect yourself and your home from tornado outbreaks. Being prepared gives you a better chance of surviving the twister with your home and personal property intact. Below are tornado safety options:
Create a tornado plan
Creating a tornado plan is a great way to be prepared:
Figure out where you go if there is a tornado watch
Find the safest place in your home, depending on the type of building you live in
If a basement, storm shelter, or safe room isn't available, pick a central location with no exterior walls exposed and away from heavy objects such as a refrigerator or flying debris.
Avoid corner fireplaces, big sliding-glass doors, or large glass areas like picture windows.
Avoid manufactured mobile homes.
It's a lot easier for an Oklahoma tornado to uproot a mobile home and flip them over than it would be a house. You must leave your mobile home immediately if there's a tornado watch. A mobile home isn't safe during a severe storm as it has the potential to collapse or flip over.
Put together an emergency kit for tornadoes that includes:
First aid kit
Batteries
Battery-powered radio
Flashlights
Bottled water
Non-perishable food
Cash in small denominations
Blankets or sleeping bags
Personal hygiene items
Important insurance documents that could be destroyed in the home
Prescription medications
Does home insurance in Oklahoma cover tornado damage?
Oklahoma averages 67 tornadoes yearly, according to the National Oceanic and Atmospheric Administration (NOAA).
Homeowners insurance in Oklahoma covers damage from twisters, including hail, wind, and rain. Flood damage, however, isn't covered under standard home insurance policies.
Sign up for severe weather alerts
It's always a good idea to sign up for severe weather alerts from the National Weather Service. That's available through email, text, or phone. Many cities throughout Oklahoma have outdoor warning siren systems to warn residents to take shelter during a tornado.
A few cities in Oklahoma that have these outdoor warning systems include Tulsa, Moore, Ada, Claremore, and Oklahoma City.
FAQs
How often do tornadoes occur in Oklahoma?
Oklahoma is the third most tornado-prone state in the United States, with 67 twisters yearly. Only once did Oklahoma have an F5 tornado, and it was in 1999 in Norman, Oklahoma.
Where do most tornadoes occur in Oklahoma?
Oklahoma County has the most twisters in Oklahoma. It sits in the heart of Tornado Alley.
What months do most tornadoes occur?
Most tornadoes occur in April, May, and June. But you're most likely to get a tornado warning in October.
What are the signs of a tornado?
Be on the lookout for rotating, funnel-shaped clouds, large hail, low-lying clouds of debris, dark or green-colored sky, and a roar like a freight train.
What is the most common cause of a tornado in Oklahoma?
Warm air from the Gulf of Mexico comes north, and even warmer air blows from the southwest, combined with cold polar air surging eastward from the Rocky Mountains. When the three mix, it results in thunderstorms which produce tornadoes.
What is the highest recorded wind speed in Oklahoma?
The highest recorded wind speed in Oklahoma was 302 mph.
How many tornadoes have occurred in Oklahoma this year?
There have been 33 recorded twisters in Oklahoma so far in 2022.
What is the deadliest month for tornadoes in Oklahoma?
May is the deadliest month for tornadoes in Oklahoma, followed by April and June. Intense and violent tornadoes occur earlier in the year.
What is the average number of tornadoes in the United States?
According to NOAA, an average of 1,000 tornadoes are reported in the United States.
How to Find Insurance Before Tornado Season in Oklahoma
Wind damage is typically covered in your homeowners insurance policy. You can purchase additional tornado or flood insurance to ensure you're fully protected. Purchasing cheap tornado insurance through a reputable homeowners insurance company is simple and easy.
Ensuring you have the right coverage in case something happens is essential, especially if you live in Oklahoma. We hope this article has helped you understand your options.
If you're ready to get insurance quotes for your home, it's as simple as comparing rates as amounts vary by company. We have a helpful tool to find the best tornado insurance.
---
Related Content
---