UPDATED: MAY 17, 2023 | 3 MIN READ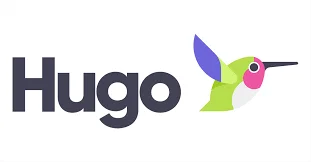 Hugo Insurance prides itself on providing affordable liability car insurance options for everyone. The company does this using a pay-as-you-go model, which is the first of its kind. Let's take a look at what Hugo Insurance has to offer.
About Hugo Insurance
Hugo Insurance, which is underwritten by Aspire General Insurance Company, launched its beta version of on-demand liability insurance in August 2020. The beta version, called Flex, was originally only available in Illinois. However, by January 2021, the company expanded to California.
Since then, Hugo Insurance has added two additional plans – Basic and Full – to provide more coverage options for its policyholders. The company has also expanded into seven other states and, as of March 2023, is in the process of launching in six new states.
Satisfaction ratings:
Better Business Bureau Rating: A+
Trustpilot: 4.8 out o 5
AM Best Rating: B+
Hugo Insurance pros and cons
PROS
Policyholders in California, Illinois, Tennessee, Alabama, and South Carolina have the option to turn their policy "off" on days they don't drive, so they only pay for insurance when they use it

Offers same-day claims pay – they pay you the day they settle your claim

Coverage extension option keeps you covered for a few days if your balance hits zero

Offers a wide variety of tools to manage policies digitally

You can buy a few days, weeks, or a month of coverage at a time so your payments fit your budget
CONS
Flex plans are only offered in five states

Limited availability of all plans across the United States

Unlimited basic liability doesn't extend to the passengers in your car
Hugo car insurance review
Hugo Insurance provides car insurance to policyholders in several states. The company offers a flexible plan that allows drivers to turn "on" and "off" their insurance, which is ideal for people who only drive once or twice a week. It also offers basic liability coverage and full-coverage policies.
While the company is still fairly new, customers like the service it provides. Unfortunately, its insurance coverage is limited to a handful of states and isn't as comprehensive as many standard insurance companies offer.
Car insurance policies offered through Hugo
Hugo Insurance has three policy types – Flex, Basic Unlimted, and Full Unlimted. However, not all policy types are available in all states.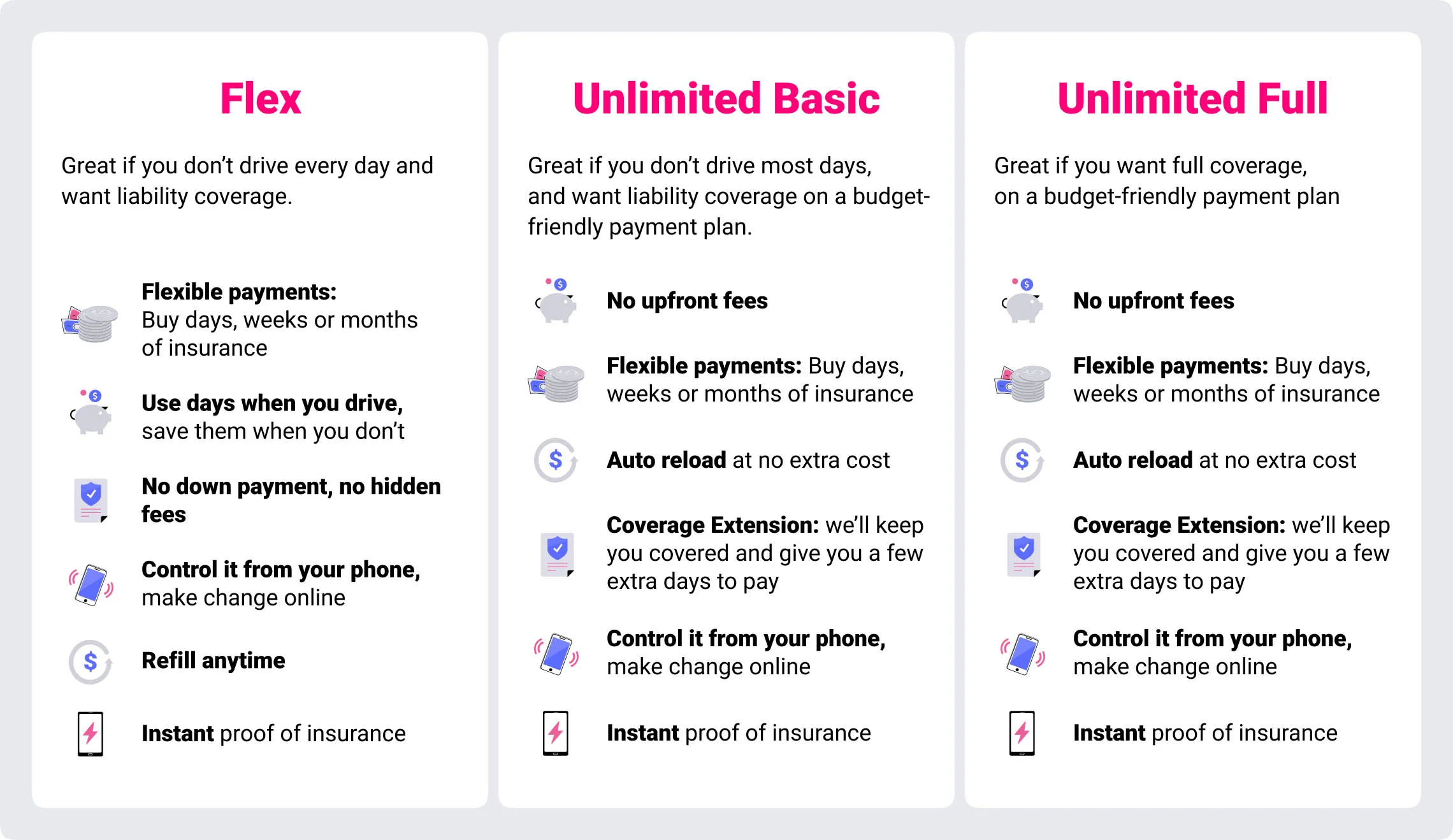 Flex policies
Flex policies give you the option to turn your coverage "on" and "off" as needed. For example, if you don't drive on the weekends, you could go to the Hugo app and toggle "off" your insurance coverage. This way, you aren't paying for time you aren't using your coverage.
The company's Flex plan provides you with basic liability coverage, which meets your state's limits. It's not available for full-coverage insurance.
Basic Unlimited policies
The Basic Unlimted policy provides you with basic liability coverage, so you meet your state's car insurance requirements. However, unlike the Flex plan, you can't toggle your coverage "on" and "off" as needed.
You do have the option to make micropayments, though. With this plan, you can purchase daily, weekly, or monthly coverage as your budget allows.
Full Unlimited policies
Hugo's Full Unlimited policies work like its Basic Unlimited policies. You have to option to pay for coverage in daily, weekly, or monthly periods, so your insurance payments easily fit into your budget. However, the Full Unlimted package gives you full-coverage insurance, which means your vehicle is covered.
Upgrades and add-ons
Hugo Insurance doesn't offer any upgrades or add-ons. Because of this, it might not be ideal for people who need comprehensive coverage.
Those looking to "bundle" their home and auto insurance and those who own recreational vehicles and boats would be better off choosing a standard insurance company.
Hugo's pricing and discounts
Hugo doesn't list its pricing or available discounts on its website. However, the company's whole business model is based on providing convenient, affordable car insurance options.
It allows customers to purchase coverage in small amounts – daily, weekly, or monthly – so that the amount of money they pay fits into their budget. It's important to note that smaller payments don't always equate to paying less. You should compare the overall cost of Hugo Insurance with that of other companies before purchasing coverage.
What you need to apply for a Hugo policy
Signing up for a Hugo Insurance policy is easy and quick. In fact, the company's website boasts that you'll have proof of insurance within six minutes. To apply, you need:
Your full name
Your birthdate
Your driver's license number
Your mailing address
The location your car is kept (if different from your mailing address)
Social Security number
Email address
Vehicle Identification Number (VIN)
FAQs
Is Hugo good at paying claims?
Hugo's claims process is better than many other car insurance companies because it offers same-day claims payouts. This means you get paid as soon as your claim is settled. You don't have to wait for checks to be processed or deposits to be released.
Is Hugo a real insurance company?
Yes, Hugo is a real car insurance company. Its policies are underwritten by Aspire General Insurance Company.
Does Hugo have a grace period?
Hugo does have a grace period. While the exact number of days isn't listed publicly, Hugo's website does say that it extends your coverage for a few days until you can "refill" your balance.
Compare auto insurance policies
Shopping for auto insurance may seem daunting, but it doesn't have to be. If you're looking for pay-as-you-go car insurance Hugo is a great option.
We can generate multiple insurance quotes for you in just moments, and be sure to find the most comprehensive plan at the best rates possible.
Related content: