UPDATED: AUGUST 07, 2023 | 3 MIN READ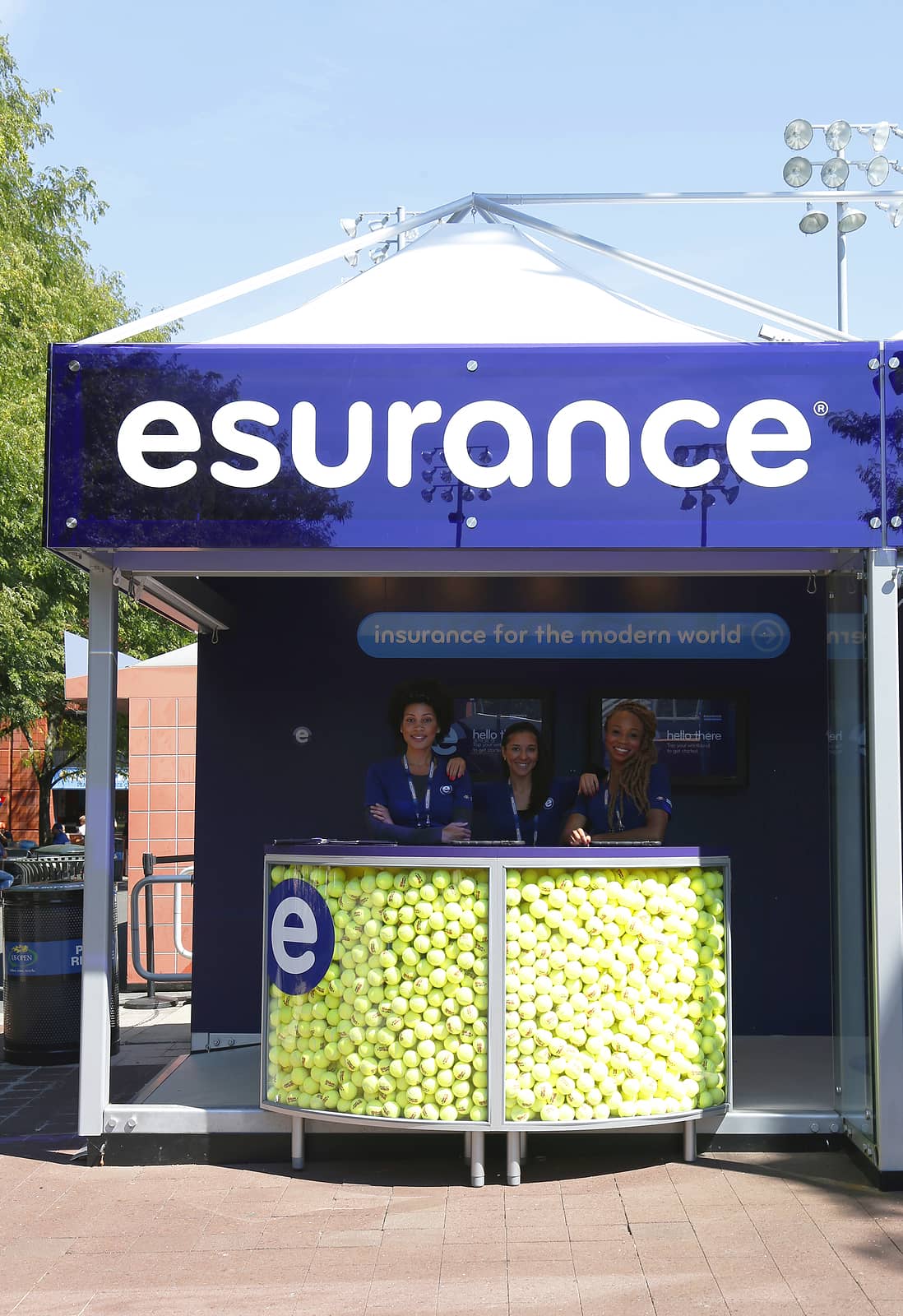 About Esurance
Esurance insurance company sells auto, home, renters, and motorcycle insurance to its customer base directly over the internet.
In 1999, this company was founded and only a year later acquired by another, larger insurance group called Folksamerica Holding Co.
In 2004, they became one of the first insurers to recognize same-sex marriage and honor it by extending the usual marital and multi-vehicle discounts to same-sex couples who were cohabitating, even if state legislature prevented them from legally marrying.
In 2011, Esurance was purchased again, this time by Allstate. It remains an Allstate subsidiary as of late 2019. This was a strategic move by Allstate, which was losing customers to Esurance at a rapid rate.
When the sale was completed, Esurance and parent Allstate became the nation's 6th largest auto insurance provider.
Satisfaction Ratings
BBB Rating: A-
Consumer Reports Rating: Average Satisfaction
JD Power Rating: 4 / 5
Esurance Auto Insurance Pros and Cons
PROS
Made to be simple, straightforward, and easily accessible online, any time.

Accepts Paypal for premium payments.

The fresh, newer company still has access to the parent company's tools and knowledge.
CONS
Lackluster customer service.

Transaction fees plague their monthly payments, varying from $3 to $10 depending on the payment method.

Only accepts automatic payments—no mailing in payments, no paying in cash.
Esurance Car Insurance Review
Esurance is a well-known car insurance provider, receiving high marks from AgileRates editors – based on customer reviews, sample quotes, and ratings. Unfortunately, the company has also received an above-average number of complaints due to late claims payments and unwelcome rate hikes. Despite this drawback, consumers continue to be satisfied with Esurance because it offers good service at competitive prices.
Policies offered by Esurance auto insurance
Here are some of the types of coverages offered by Esurance:
Property Damage Liability: Esurance offers the state minimums and maxes out at $100k, meaning if you want more coverage, you'll need an umbrella policy to go along with it.
Collision: If your vehicle is financed, your loan holder will require this coverage. However, you can choose from a range of deductibles, and the premium will adjust accordingly.
Comprehensive: Also known as "other than collision", this coverage is for any damage done to your vehicle that's not the result of a crash with another car.
Upgrades and addons
Here are some of the upgrades and extra features you can add to your policy:
Towing and Roadside Assistance: Most companies offer some roadside option, but Esurance includes towing in the deal for up to $75 per covered incident. 
Custom Parts: Some companies will use any muffler that fits to replace yours if it falls off. But if you want a brand name part, you can have it, provided you choose this coverage.
GAP: For financed cars, you can choose GAP coverage to pay off your loan in case of an accident that totals the vehicle. Normally it's up to 25% of the actual cash value.
Available discounts through Esurance auto insurance
You can earn discounts with the following Esurance programs:
Fast 5: This is the introductory discount, just a 5% off starting a policy and good for the first 6 months of premium.
Paid in Full: Planning on paying your policy in full? It's not a bad choice, and if you do it, then Esurance will thank you for it with a tidy discount.
Switch and Save: Do you have insurance currently? Keep current until your new policy takes effect, and Esurance will shave a little off your policy for not having a lapse.
Homeowners: Own your own home? Congrats! Esurance recognizes that responsibility and has a discount to give to those who no longer rent.
PAC-12: Did you attend a PAC-12 school? If so, let the folks over at Esurance know, and they'll give you an additional policy discount.
Special programs
These special programs and benefits are available from Esurance:
PayPal Pal: Have an account with PayPal? Just that alone will enroll you in this program. You can set up your payments from PayPal to Esurance for another discount to take full advantage.
DriveSense: Esurance offers this mobile app for anyone, customers or not. But if you are an Esurance policyholder, downloading this app will allow Esurance to track your driving habits, common trips, patterns, and behaviors to help you save money and grow as a driver.
What you need to apply
Have this information on hand to get a fast, accurate quote:
Name: Of course, they need to know who the policy is for, along with basic info like your birth date, which they will use to pull your public driving records.
Address: Where you live affects how you drive. Approach any state line, and you'll undoubtedly hear locals decrying the insane people in the next state. Cities, suburbs, and residential areas all have very different driving risks.
VIN: You can find this 16-digit number inside your car door or auto manual. It belongs only to your vehicle and can identify the features included.
Email: Since Esurance is an online company, you will conduct all of your business online. So, they will need an email address to communicate with you and share policy details and changes if you decide to buy.
FAQs
Is Allstate and Esurance the same?
Allstate owns Esurance, but they aren't the same. The brands differ in many ways, the biggest being the way you obtain and manage your insurance policy. Esurance caters solely to those who want to buy and manage their insurance online, while Allstate offers online services and has agents who can help you.
Is Allstate cheaper than Esurance?
In most cases, drivers find Esurance premiums lower than Allstate premiums. On average, a liability-only policy from Esurance costs about $560 per year, which is around $180 cheaper than Allstate and $160 cheaper than the U.S. average.
Is Progressive cheaper than Esurance?
While Esurance is a cost-effective option for car insurance, its average cost isn't as cheap as Progressive's. On average, a liability-only policy from Progressive costs about $465 annually, which is around $90 cheaper than Esurance's equivalent.
How to compare Esurance auto insurance
Esurance is a reputable company with a long history of providing quality car insurance policies. As you can see, there are many ways to save money on your policy, and the best way to start is by getting quotes online. Comparing rates is easy and only takes a few minutes, so don't wait any longer. Get started today and see how much you could save on your auto insurance policy.
Related content: