UPDATED: MAY 05, 2023 | 2 MIN READ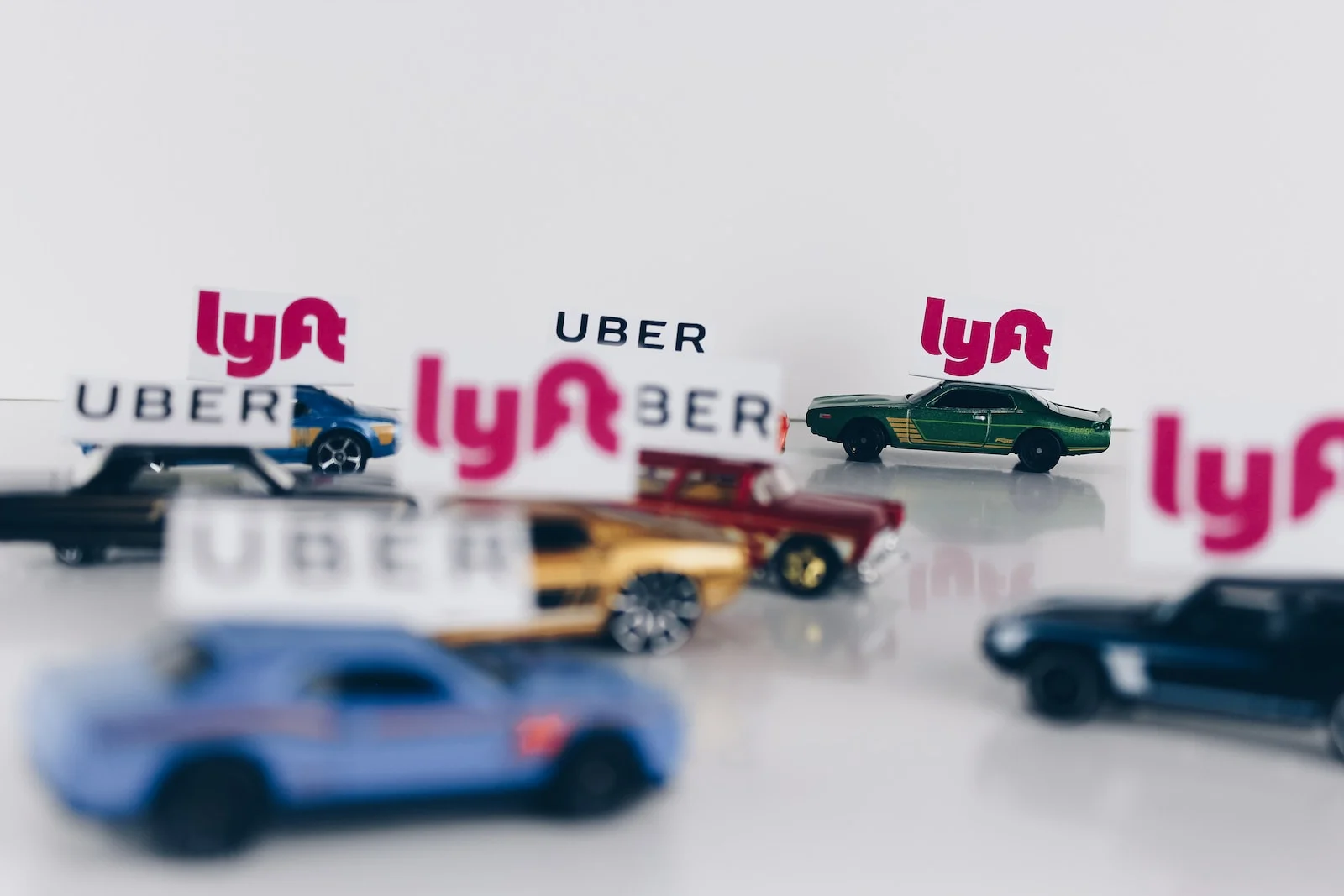 Rideshare companies like Lyft and Uber use drivers' personal vehicles to pick up and drop off passengers. These services have exploded in popularity, and Lyft now has 2 million drivers on the road.
As a potential Lyft driver, you must know the rideshare company's rules of the road before you get behind the wheel. One of the most important factors in driving for the company is Lyft insurance which works with your existing personal car insurance policy. Let's break down Lyft insurance and its coverage.
Lyft insurance overview
Lyft insurance is the rideshare company's self-provided car insurance for its drivers when on the job. The policies are limited and work together with drivers' personal car insurance coverage.
Type of coverage provided by Lyft
Lyft's coverage is a third-party auto insurance policy with the following coverage:
Uninsured/underinsured motorist
Contingent Collision
Contingent Comprehensive
The insurance works with your existing coverage and only applies when you're on the job for Lyft.
Lyft's insurance policy limits and deductibles
When you're an active driver for Lyft and in the middle of a pickup or dropoff, Lyft's third-party liability insurance is the primary coverage. Lyft provides its drivers with coverage up to $1,00,000 per accident. In liability coverage, Lyft limits its coverage to the following limits:
$50,000/person for bodily injury
$100,000/accident for bodily injury
$25,000/accident for property damage
Contingent collision coverage from Lyft covers your vehicle's physical damage after an accident only if you have collision coverage on your personal car insurance policy. The coverage applies to whichever is the lesser of the two: the cash value of your car or repair costs after your $2,500 deductible. The same applies to your contingent comprehensive coverage.
How does Lyft's insurance work?
Lyft insurance works during periods of the rideshare process and offers basic coverage for these stages. It bridges the gap between your personal auto insurance and coverage as a rideshare driver. Different coverage types apply during a specific period:
Period Zero: Your app is off, and you don't have passengers. Your personal car insurance applies only.
Period One: The app is on, and you're open for Lyft requests but don't have an active trip. Lyft's liability coverage applies.
Period Two: You have a ride request and are en route for pickup. Lyft's full coverage car insurance applies.
Period Three: You and your passenger are en route to the dropoff destination. Lyft's personal liability coverage applies.
Lyft insurance is limited. The policies don't apply to damage to your vehicle or any injuries you sustain. If you are at fault, the liability coverage applies only to the other person's property and medical bills.
What type of car insurance policy do Lyft drivers need?
Lyft requires its drivers to carry coverage that meets their state minimum requirements. State car insurance requirements vary by coverage and policy.
Every state except Florida requires drivers to carry bodily injury liability. In addition, every state, plus Washington D.C., requires property damage liability insurance. These are only requirements, and drivers should get the best coverage possible.
Liability coverage for Lyft drivers
Rideshare operators drive much more than average, so their accident risk is high. Research from the University of Chicago's Booth School of Business finds that these drivers have a higher accident risk and account for about 1,000 daily car accidents.
Lyft provides limited liability coverage, so drivers should carry at least the minimum state liability coverage if not more. Liability coverage helps protect you from someone else's medical or repair bills after an accident.
Comprehensive and collision coverage for Lyft drivers
While not every state requires collision or comprehensive coverage, Lyft recommends its drivers carry both coverages. Collision and comprehensive coverage save you from paying extensive repair or replacement costs after an accident or covered non-collision event. Your accident risk is higher as you drive more for Lyft, so it's a smart choice.
Moreover, Lyft's collision insurance and comprehensive coverage are contingent. The coverage applies only if you carry collision and comprehensive on your own.
Uninsured motorist coverage for Lyft drivers
Uninsured motorist (UM) coverage is mandatory in 22 states, but Lyft drivers should consider a UM policy even if not state-required.
Lyft drivers drive more than other drivers, increasing accident probability. If in an accident with an uninsured driver, UM coverage will cover property damage and injury costs.
Rideshare insurance
Lyft requires all its drivers to carry minimum state liability insurance. Still, it also encourages rideshare insurance, a hybrid policy that covers the times when you are without Lyft insurance coverage, such as when you're en route to pick up a passenger.
One way to protect yourself is with rideshare insurance, an insurance add-on. If you don't disclose that you drive with Lyft or another rideshare service, your insurance company will refuse a payout after you make a claim.
What does rideshare insurance cover?
Say you just turned on your rideshare app and are ready for requests while sitting in downtown Seattle. However, a car hits you from behind before you can get a request.
During the "waiting for a ride request" period, neither your personal car insurance nor Lyft insurance applies. As a Lyft driver, rideshare insurance covers you in case of injury and damage from an accident while in between rides.
How much is rideshare insurance?
Rideshare insurance is cheap and affordable, which makes it a good choice for any Lyft driver. Premiums vary by insurer, but you can expect to pay $10 to $25 more monthly. State Farm charges policyholders 15% to 20% of their current premium for rideshare insurance. Your cost also depends on the policy limit.
Business-use classification
If you use your car for business purposes, such as rideshare, some insurance companies require you to classify the vehicle as such. Insurers make this requirement because you likely drive more miles than the average driver when you pick up and drop off passengers.
Your car insurance company may not require Lyft drivers to carry rideshare insurance but instead, ask you to classify your vehicle as business use. Business use means you have insurance coverage for the times you use your car for work.
FAQs
Does Lyft have a $1000 deductible?
Lyft features a $2,500 deductible with its contingent collision insurance for drivers.
Is Lyft self-insured?
Yes. Lyft is self-insured. Drivers must carry personal car insurance, but Lyft also offers coverage through a third-party insurer. The rideshare company offers liability insurance for covered accidents if the driver's personal insurance policy doesn't apply. The rates are 50/100/25.
How do I file a claim with Lyft?
You can file an insurance claim on Lyft's website and use the "report an accident or collision form." The form takes less than 30 minutes to complete. Lyft also maintains a Claims Customer Care team that assists over the phone.
Can my husband ride with me while I drive for Lyft?
No. Lyft permits only the driver and their passengers, not the driver's family and friends, in the vehicle.
What is Lyft policy on damage?
Lyft may charge up to a $250 fee to passengers who damage a driver's vehicle. Drivers with damage must submit the report to Lyft within two hours of the passenger's ride.
Related content: