UPDATED: APRIL 27, 2023 | 2 MIN READ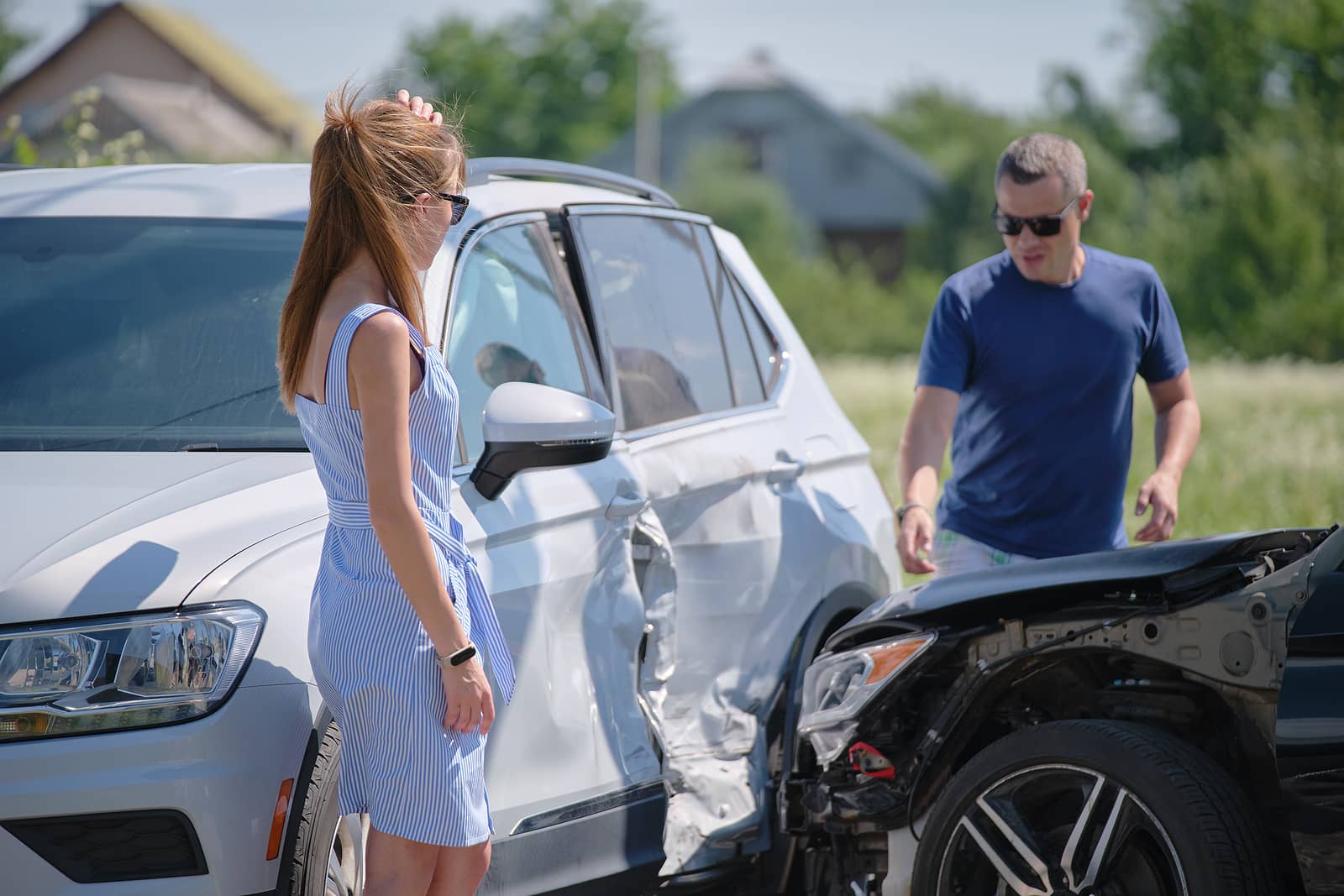 Car insurance protects you against paying for damage and injuries to an accident. Most states mandate that you have a minimum level of car insurance by law. This ensures that people are covered should they injure another person or damage their vehicle. Learn more about liability-only car insurance to determine what type of coverage you need.
What Does Liability-Only Car Insurance Cover?
Most states require you to have two types of liability insurance, but these are typically rolled into one policy.
Bodily Injury
Bodily injury liability insurance covers medical bills, lost wages, and pain and suffering for all occupants (including the driver) of any other vehicle involved in an accident you cause. It does not cover yourself or the occupants of your car.
Property Damage
This part of liability coverage covers damage to a third party's property. This usually means their vehicle, but property damage coverage can also pay for items inside their car. Property damage liability insurance also pays for damage to buildings up to the limit specified in your policy.
Personal Injury Protection (PIP)
Personal injury protection coverage is only offered in a few states and is mandatory in 12 states. It's available but optional in 7 additional states.
The states PIP is required are:
PIP insurance covers medical expenses for you and your passengers after an accident, regardless of who is at fault. It also covers funeral expenses, lost income, and other expenses you may incur due to injury in a car accident.
Optional Liability-Only Car Insurance Coverages
As well as the above coverages, you can put several car insurance add-ons on your liability policy to increase your protection.
Uninsured/Underinsured Motorist Coverage
Although liability insurance is mandatory in almost every part of the United States, some people don't have insurance. Alternatively, they may only have purchased the minimum required insurance which may not cover all their actual liability.
You may be out of pocket if they can't pay the additional expenses. Uninsured/underinsured motorist coverage protects you from this situation. It covers your and the occupants of your vehicle's medical bills, lost wages, and pain and suffering if the person at fault in the accident has no or not enough liability coverage.
MedPay
This insurance bridges the gap between health insurance and car insurance. Medical payments coverage (or, MedPay) pays for medical bills relating to accidents regardless of fault.
Medical payments coverage can cost as little as under $10 per month and has no deductible. It can be used to pay deductibles and copays for health insurance or PIP.
Comprehensive
You can add comprehensive coverage only to a liability-only car insurance policy to protect your car against theft, vandalism, and natural disasters.
Liability-Only Car Insurance Considerations
There are some things to consider when looking at car insurance. If you decide to go down the liability-only route, here are some things you'll need to know.
What are the minimum liability insurance coverage limits required?
Depending on your state, the minimum required coverage will vary. The minimum coverage is typically broken down into three sections. For example, 15/30/5 in California means you must purchase a minimum of $15,000 bodily injury liability per person, $30,000 bodily injury liability per accident, and $5,000 property damage liability per accident.
Look at the Insurance Information Institute's chart for a complete list of minimum liability amounts per state.
How much liability coverage should you buy?
First, you should make sure you purchase the minimum amount required in your state. Then, it would help if you looked at what you would be able to afford should you get into an accident. A general rule of thumb is to purchase liability coverage of at least 100/300/100. Remember that you will have to pay any costs higher than your insurance out of pocket, so it's best to ensure you have enough coverage.
What doesn't liability-only car insurance cover?
Liability-only car insurance does not cover any costs relating to damage or injury to yourself or other occupants of your car. It only covers expenses relating to third parties.
FAQs
Why would someone carry liability-only car insurance?
There are many different reasons for someone to choose liability-only car insurance. One of the most common reasons is that they can't afford full coverage. The other reason might be that they only drive a vehicle for a short time and don't want to commit full coverage.
Is it worth getting full-coverage insurance on an older car?
Depending on the value of your older car, it may not be worth getting full-coverage insurance. In some cases, the insurance may cost more than the car would cost to replace.
Does liability car insurance cover theft?
Liability insurance usually doesn't cover car theft of either the car itself or anything inside it.
Does liability insurance cover my car if it's not my fault?
Typically, your liability insurance will only cover damage to third parties rather than you or your car. The exception is if you live in a 'no-fault' state, where your liability insurance covers personal injury expenses.
What does it mean to have liability-only car insurance?
If you have liability-only car insurance, you are only covered for any injury or damage to a third party that you are responsible for.
Find Liability-Only Car Insurance
Liability insurance may be an option if your car is old or you can't afford full coverage. States have their set minimums that you need to purchase, but it's often recommended you buy above that amount. Whatever amount of liability-only insurance you choose, make sure you're getting the best deal by comparing insurance providers.