UPDATED: AUGUST 07, 2023 | 1 MIN READ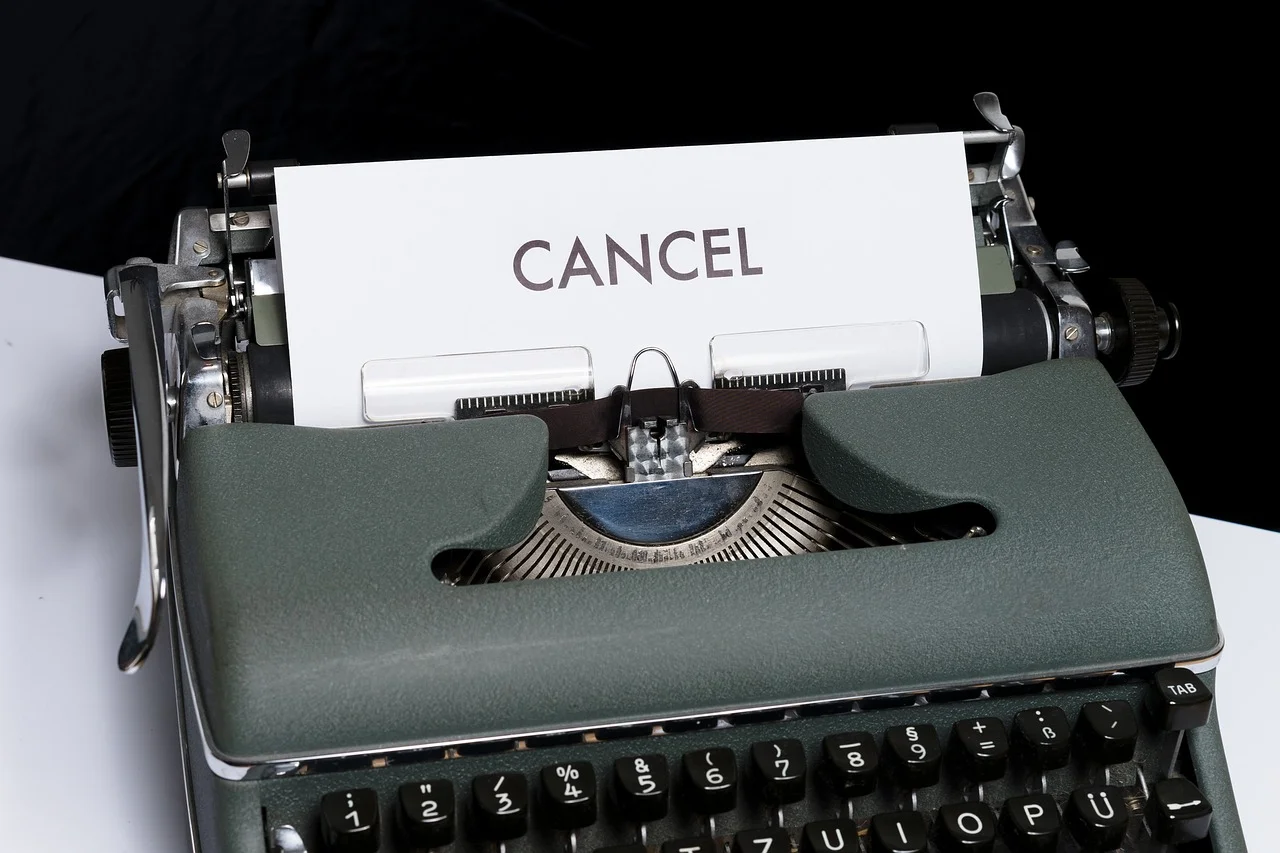 You may find yourself wanting to cancel your health insurance coverage for a variety of reasons. It may be that you've recently turned 65 and are ready to begin Medicare coverage, or maybe you've started a new job and qualify for more coverage through your employer. Perhaps you've been laid off and can't afford costly premiums and deductibles.
Whatever the reason, you'll want to know the best practices when canceling health insurance. Below we'll uncover essential guidelines to help you cancel insurance when you're ready and the best way to make informed decisions about changing your health insurance coverage.
Canceling your health insurance
Policyholders who wish to cancel health insurance coverage must understand that there could be severe complications when making such a drastic change to insurance coverage. You'll want to evaluate your healthcare requirements, as well as your financial situation, when trying to decide whether or not to cancel your health insurance.
Before canceling altogether, you may find other options, like a cheaper health plan. You'll want to make yourself aware of any potential requirements or deadlines for canceling your health coverage. You could cancel specific enrollment periods or time frames without penalty.
Reasons to cancel health insurance
Every day, people decide to cancel insurance policies. Some of the most popular reasons why policyholders cancel health coverage includes the following:
Dislike the insurance company in which you have a policy with
You may feel health insurance isn't necessary because you're in good health or perhaps have a spouse whose plan you'd instead join.
You might be facing financial hardship, and an extra bill for insurance may not be as critical to pay as other bills.
You may qualify for government-sponsored health coverage, like Medicare or Medicaid.
You may discover that health insurance premiums, copays, and deductibles are just too expensive for the coverage you receive
What should I consider before canceling health insurance
You'll want to take some time to consider the following when trying to decide whether you should cancel your health insurance. There are significant considerations to make when trying to determine if you should cancel your health insurance.
Any potential penalties
You may find that there are penalties for having a lack of health coverage.
Financial implications
If you suffer a medical emergency, you may find yourself In a heap of financial struggle without proper insurance coverage. A simple trip to an emergency room could cost you thousands of dollars.
Healthcare needs
You'll want to consider your specific healthcare needs carefully and whether you risk your health by not having active insurance coverage.
Time of year
You'll want to be sure that the time you plan on canceling insurance will be free of particular deadlines or regulations. For instance, If you currently have employer-sponsored insurance, there may be times within the year that you can specifically make adjustments to your coverage, like the Open Enrollment Period.
Consideration of availability
When you cancel your insurance, you'll also want to consider the availability of other coverage, like switching to a spouse's or a short-term plan.
Risks of not having health insurance
You may find that the potential consequences of canceling your health insurance aren't worth being without health coverage. With a lack of health insurance, you may have to pay entirely out-of-pocket medical expenses. This includes hospitalizations, prescription needs, medical procedures, and doctor visits.
Not only does this add an extra expense to your load, but it could also impact your access to medical care. Believe it or not, some medical facilities may not accept you if you have no Insurance, or you may end up paying more than if you were insured.
Waiting periods when you choose a new insurance plan
When you enroll in a new health insurance plan, you may face waiting periods before your benefits are available. Some of the most common waiting periods Include the following:
Enrollment waiting period – This period happens between your enrollment into a new plan and when coverage starts. Depending on your specific plan and when you enroll, this period could range from a few days to a few weeks.
Pre-existing condition waiting period – Some plans could have waiting periods before covering treatment of pre-existing conditions. This timeframe can vary but is typically no more than 12 months.
Specific benefits waiting period – Some plans have waiting periods for benefits like vision or dental. These waiting periods tend to vary depending on benefit type and plan.
Make sure you thoroughly review all details of plans you consider so you know what waiting periods exist. Waiting periods can affect your access to health care and dramatically increase out-of-pocket expenses, and you make sure you do your homework.
How to cancel different types of health insurance
Canceling health insurance can be done in various ways and depending on the type of health insurance you want to cancel. Let's look at how to cancel plans based on your type of insurance below.
Affordable Care Act Marketplace plans
ACA Marketplace insurance can be canceled at any time. You can choose to cancel this coverage for everyone in the household on the plan. Coverage can end as soon as you cancel the insurance, or you can schedule the day you wish for it to cancel. You could also choose to cancel this coverage for just some people listed on the plan within your household, and their insurance will end immediately.
Employer or group health insurance
Contact your insurer or HR department if you wish to cancel your employer-sponsored health insurance. Most companies require advanced notice, which can vary depending on the insurer. Usually, a 30-day period is a norm. Some insurers may need you to cancel during specific periods, so it's best to discuss the intricacies directly with your insurance company to be sure you fully understand any potential penalties.
Medicare insurance plans
Most professionals will advise you against canceling your Medicare Part B plan. However, if you decide to cancel this benefit, you must cancel during the General Enrollment Period, which runs from January 1 through March 31. If you wish to cancel a Medicare Part C (Advantage plan), you must do so during an enrollment period.
To cancel a prescription drug plan (Part C), you must cancel during a valid enrollment period, like the Annual Enrollment Period. You can contact your plan directly to drop your policy. And if you wish to cancel a Medigap (Medicare Supplement) plan, contact your Medicare Supplement insurer to learn how to disenroll with proper notice.
Some companies may allow a phone cancellation, while others require written notices. If you end up canceling Medicare coverage, remember that you'll likely face penalties and can't cancel online. You'll need to speak directly with a Medicare representative.
Medicaid
You must contact your state's Medicaid office or local health department to cancel a Medicaid plan. Every state is different, and some may allow you to cancel online or over the phone, and some may require written notice or you to cancel in person. You'll be able to indicate which date you wish for your coverage to end, and when you do this, be sure you pay attention to not leave a gap in any coverage should you end up having a healthcare emergency.
FAQs
How do I cancel my Marketplace insurance?
You can cancel Marketplace insurance online or on the phone. Cancellations can take effect the same day as you cancel.
Can I have more than one health insurance?
Yes, an individual can have more than one type of health insurance. Primary and secondary insurances are very common and perfectly legal.
How do I cancel employer health insurance?
You can contact your HR department or the Insurance company directly. You'll want to know potential penalties and be sure when the best time to cancel is.
How do you get new health insurance?
You can obtain new health insurance In many ways. The most popular ways to get new insurance include a private plan through the ACA Marketplace, an employer-sponsored plan, or Medicare or Medicaid.
When is Open Enrollment for new insurance?
Open Enrollment is a time of year when you can purchase new insurance or change your current plan. This runs from November 1 through January 31.
Are you ready for new insurance coverage?
It's essential to weigh all the potential pros and cons of canceling your health insurance coverage before deciding. If you're unsure how to make this decision or ready to take out a new insurance plan, speak with an experienced insurance agent who can help you better understand your options. We can provide free quotes in just a matter of minutes and help ensure you gain the best coverage that meets all your health and financial needs.
---
Related Content
---