UPDATED: AUGUST 08, 2023 | 2 MIN READ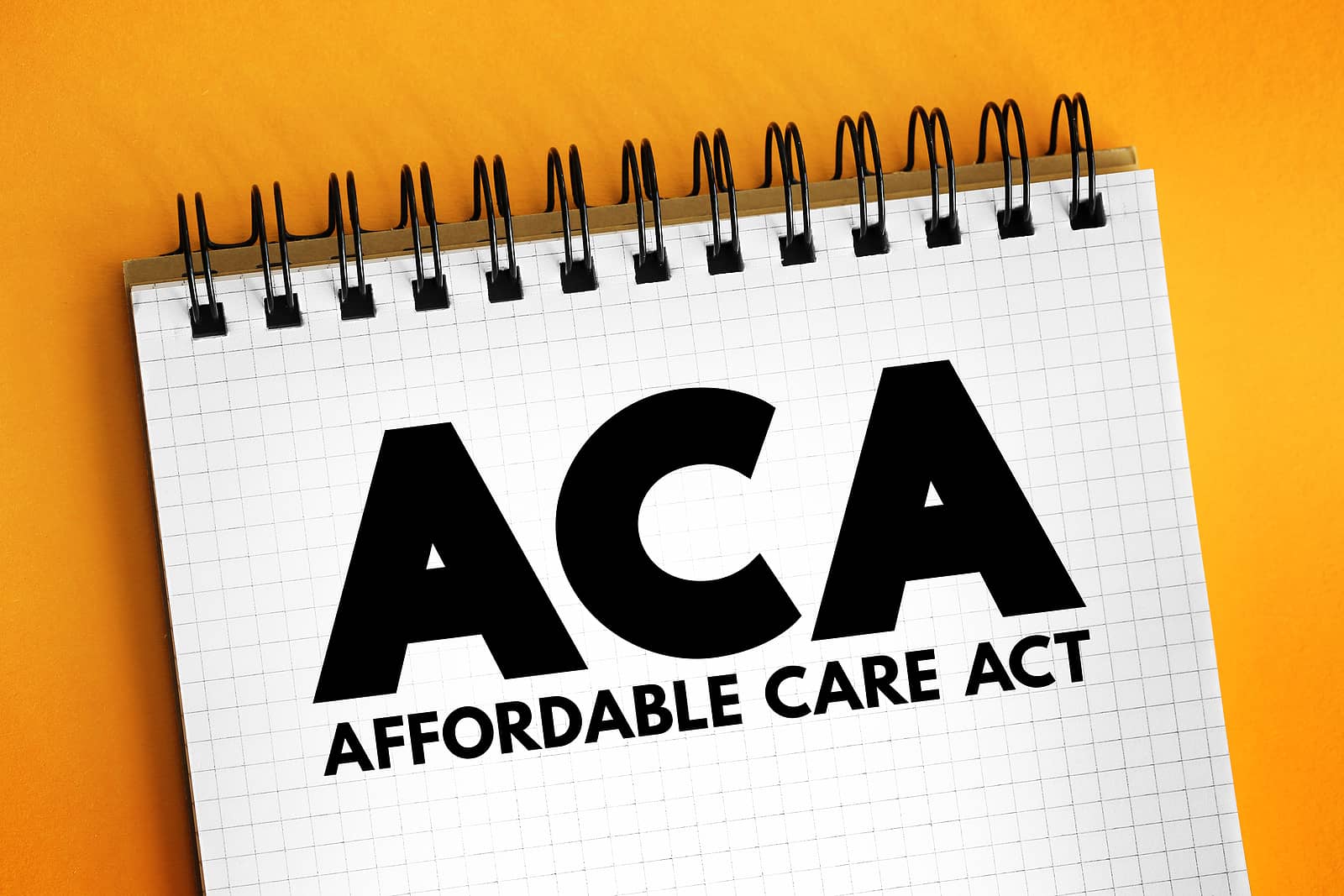 If you're shopping for health insurance for yourself and your dependents, you may consider purchasing health coverage through the Health Insurance Marketplace. New to the insurance-buying process or unfamiliar with the Affordable Care Act? Here's everything you need to know to find the right ACA plan and how to apply for Marketplace coverage at HealthCare.gov.
What is the Affordable Care Act?
Sometimes known as ACA or Obamacare, the Affordable Care Act is a comprehensive health care reform law enacted in March 2010.
The ACA has three goals:
To make health insurance more affordable and available by providing subsidies (premium tax credits) to households with incomes between 100% and 400% of the federal poverty level (FPL).
Expand the Medicaid program to cover everyone with income below 138% of the FPL.
Supporting innovative medical care methods that keep healthcare costs low.
The ACA's main purpose is to extend health-care coverage to those with income below the FPL, who don't have health insurance through their work, or Americans excluded from health insurance plans due to pre-existing conditions. The law also requires everyone to be covered under a health plan and imposes coverage rules on health insurers.
Who is eligible for Obamacare?
As of 2021, over 11 million Americans are enrolled in coverage provided by the Health Insurance Marketplace (HIM). To be eligible for health coverage through the Marketplace, consumers must live in the United States and be U.S. citizens or nationals (or be lawfully present.) Obamacare is not available to those incarcerated or enrolled in Medicare coverage.
What are the different Affordable Care Act health plans?
Considering individual factors such as your budget, location, and healthcare needs is important before enrolling in an ACA plan.
ACA health insurance plans are split into four main coverage options:
PPOs or Preferred Provider Organization Plans
POSs or Point-Of-Service Plans
HMOs or Health Maintenance Organization Plans
EPOs or Exclusive Provider Organization Plans
Depending on the plan type, you may be able to use almost any doctor or healthcare facility. Other plans may charge you more or limit your choices if you use out-of-network providers. Review each plan's offerings before enrolling if a large network is important to you.
What do all ACA plans have in common?
The federal government established guidelines to ensure that all ACA plans cover mental health services and maternity and newborn care. All ACA health plans must also cover the following essential health benefits, including:
Emergency services
Hospitalization
Laboratory services
Outpatient services
Pediatric services (including dental and vision care)
Prescription drugs
Preventive/wellness services and chronic disease management
Rehabilitative and habilitative services/devices
What are the Affordable Care Act's metal categories?
In addition to the ACA's plan types, Obamacare health insurance coverage is presented in 4 categories. These categories indicate cost-sharing between you and your health insurer — not quality of care. The ACA's 4 "metal" categories include Bronze, Silver, Gold, and Platinum. Catastrophic plans are also available.
How does each metal tier share costs?
Each ACA plan tier offers varying cost-sharing between health insurers and consumers. These are only averages—your actual costs will vary.
Bronze: The insurance company pays 60%, with the remaining 40% paid by the consumer.
Silver: Your insurer will pay 70%, while you will pay a 30% copay.
Gold: Your insurance covers 80%, and you will pay 20%.
Platinum: The insurance company pays 90%, and you pay a 10% copay.
Affordable Care Act metal tier pros and cons
Each metal tier offers its unique benefits and drawbacks, so it's important to weigh the pros and cons to find the best Obamacare plan for you. For example, Bronze plans offer the lowest monthly premium, but you'll pay the most for routine care. Learn more about each metal tier below.
Bronze plans offer the lowest monthly premium, but your deductible can be thousands of dollars yearly, making costs high when you need routine or emergency care. They're generally best for healthy young adults.
Silver plans have moderate monthly premiums and out-of-pocket costs, with lower deductibles than Bronze plans. Silver plans are a good choice if you're eligible for a premium tax credit based on your estimated household income.
Gold plans charge high monthly premiums with low deductibles. Gold plans could be a good value if you require more care or have frequent doctor visits, as you'll reach your deductible quickly.
Platinum plans carry the highest premium but provide the lowest costs of care. Deductibles are very low, so your plan will start paying its share earlier than other tiers. If you use a lot of care and are willing to pay more each month, you'll pay far less for each visit.
Each metal tier provides free preventive care; some plans offer free or discounted services before your deductible is met.
How and when to enroll in Obamacare
If you're considering ACA health insurance coverage, here's what you need to know about how and when to enroll via the Health Insurance Marketplace.
How to enroll
To get started, you must create a Marketplace account on Healthcare.gov. If your state runs its Marketplace, you'll be automatically taken to its website. You'll run through the provided enrollment checklist and estimate your income.
Once you submit your application, you'll receive your eligibility results for potential savings. This includes tax credits to help with monthly premiums, lower coinsurance, copayments, deductibles, and free or low-cost Medicaid and Children's Health Insurance Program (CHIP) coverage.
When to enroll
The ACA guarantees coverage for all Health Insurance Marketplace applicants as long as eligibility requirements are met. However, enrollment is limited to an annual open enrollment period that varies by state.
Individuals may also apply during a Special Enrollment Period with a qualifying life event, such as loss of health coverage, certain changes in household and residence, and more.
FAQs
What are Affordable Care Act plans?
Affordable Care Act plans are individual, and family plans from the federal government. PPOs, POSs, HMOs, and EPOs are available in Bronze, Silver, Gold, and Platinum cost-sharing tiers.
What was the Affordable Care Act ACA intended to do?
The ACA is a healthcare law intended to get affordable health insurance coverage to those who may not have been able to afford or qualify in the past due to certain health conditions.
What is the difference between ACA and Obamacare?
ACA and Obamacare are the same things. The law was nicknamed after President Obama signed it into law in March 2010.
What is a marketplace?
Also known as a health insurance exchange, a health insurance Marketplace is where American consumers can buy health insurance plans and receive income-based subsidies.
What is a pre-existing condition?
A pre-existing condition is a medical condition you have before enrolling in a new health care plan. Examples include cancer, sleep apnea, and pregnancy.
What is the difference between a Bronze, Silver, Gold, and Platinum plan?
Each ACA metal tier offers different cost-sharing percentages. For example, Bronze plans generally offer the lowest premium with the most expensive copay and deductible. In contrast, Platinum plans tend to have the highest premium with the smallest copay and deductible.
Why are ACA plans so expensive?
Many ACA premiums have increased due to the ever-rising healthcare costs in the United States.
What are the benefits of Affordable Care Act plans?
On the Marketplace, you have the freedom to pick the best possible plan for you and your dependents, regardless of pre-existing conditions.
How much does it cost to buy an ACA plan?
Your actual cost will depend on which ACA plan you choose.
How does ACA affect employer-based health insurance?
The ACA requires businesses to provide Marketplace information to their employees (whether they offer insurance), a maximum 90-day waiting period for benefits, and a standard Summary of Benefits and Coverage (SBC) form that explains the plan covers and what it costs.
The ACA also established the Small Business Health Options Program (SHOP) for small businesses (1-50 full-time employees) that want to provide health and dental coverage. These plans are generally the only way to qualify for the Small Business Health Care Tax Credit to lower premiums.
Affordable Care Act (ACA) plans: A recap
Obamacare has helped make healthcare more accessible to millions across the country. Before you enroll in an ACA plan, reviewing your options is best to ensure you're making the best decision for your care needs and budget. Explore your options with Marketplace and off-exchange plans by requesting free quotes today.
---
Related Content
What is Form 1095 and Why It's Important?
---