UPDATED: MAY 08, 2023 | 1 MIN READ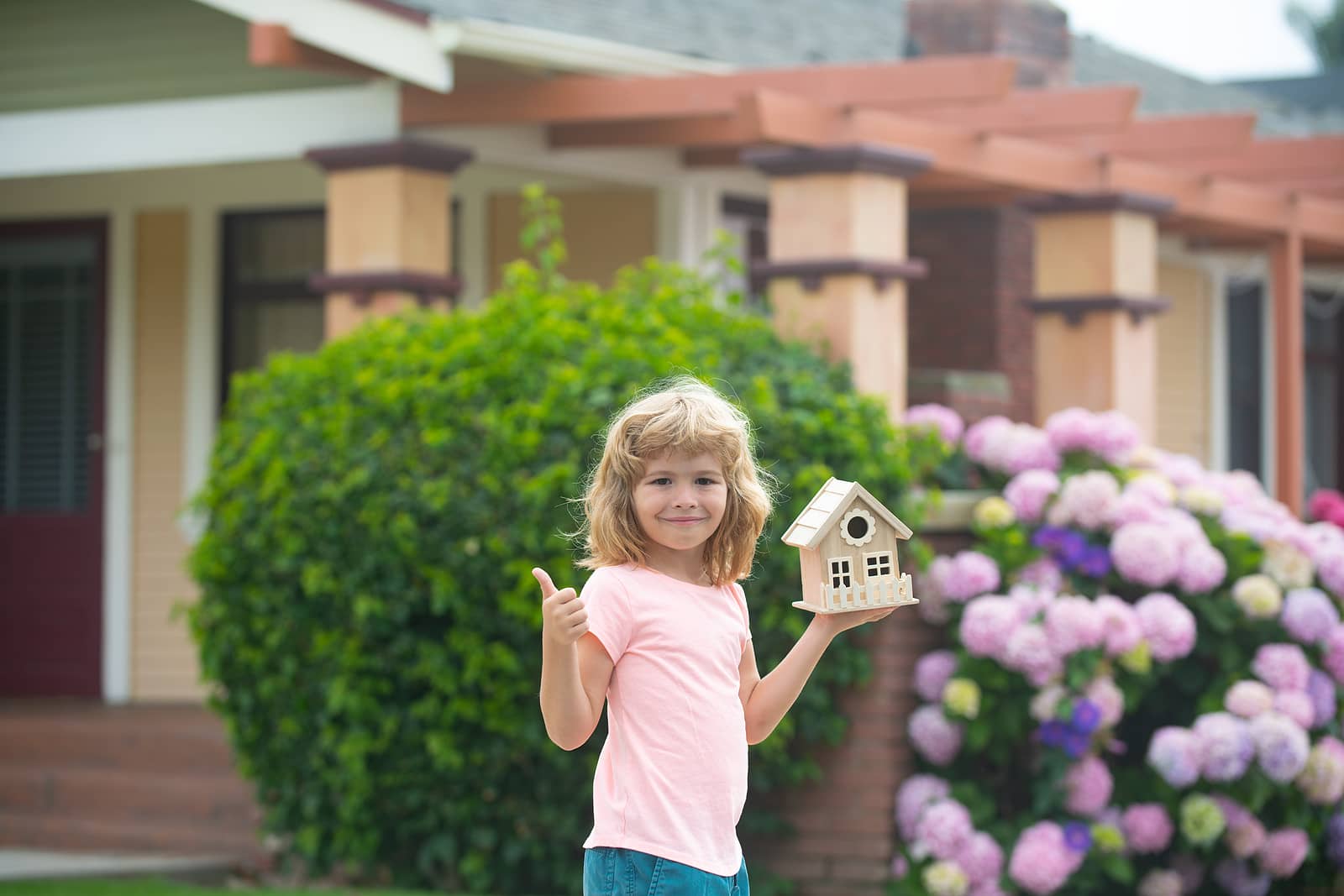 A home insurance policy typically has six coverage types. If you want to know more about insurance coverage types, their limits, and how they apply, read on.
Home Insurance Coverages: What's Covered and What's Not?
Standard Policy's Covered Perils
Standard home insurance coverages aren't for every event. The common covered perils include:
Lightning strike
Fire
Theft
Windstorm
Hail
Vandalism and mischief
Remember that covered perils appear in your insurance policy and may differ from this list.
Perils Standard Policies Don't Cover
Home insurance coverages have events that aren't covered or exclusions:
Water damage from flooding from rain, sewer, etc
Power outage or surge
Issues from poor maintenance
Nuclear hazard or contamination
Dangerous dogs or certain breeds
War
Mold (cases vary)
However, your policy may specify other exclusions.
Water Damage and Flood Insurance
Water damage is from a burst pipe and other sudden household events. Flood damage refers to water from a natural disaster, heavy rain, landslides, etc.
Standard home insurance policies don't include flood damage. You must purchase a flood insurance policy.
Coverage A: Dwelling
Coverage A is the first part of home insurance coverage. It's dwelling coverage for the home and components like windows or doors.
What it covers
Coverage A covers your home and attached structures, like a garage. It's also for built-in or installed appliances, such as a water heater or furnace.
When it applies
Coverage A applies for covered perils and only for events that aren't from neglect.
Standard coverage amount/limits
Insurers use the following home aspects to calculate coverage amounts:
Your coverage amount varies with your home's repair or replacement costs. Insurers use these factors plus labor costs, construction materials, and location.
Additional coverage you might need.
Depending on your insurer, you may opt for an extended replacement cost average, which raises the dwelling coverage limit to 50%.
Not every insurer may offer a guaranteed replacement cost average, but it pays the total costs for rebuilding your home.
Coverage B: Other Structures
Coverage B is for the structures not physically attached to your home. This coverage typically applies to structures like detached garages and gazebos.
What it covers
Insurers cover other structures for damage from a covered peril. The payments help repair, replacement, and rebuild the structures.
When it applies
Coverage B applies only to the structures, not their contents.
Standard coverage amount/limits
A typical coverage amount for Coverage B is 10% of the dwelling coverage. Experts advise 10% as a minimum with these home insurance coverages.
Additional coverage you might need
Your coverage needs differ with use. For instance, you need commercial insurance if you have a tiny home in your backyard as an Airbnb.
Coverage C: Personal Property
Your home's contents fall under Coverage C, Personal Property. The insurance company pays for your personal property if damaged from a covered peril. Most items are often excluded.
What it covers
Coverage C includes belongings such as clothing, jewelry, and electronics. Insurance policies may specify coverage limits for individual items.
When it applies
You may be eligible for reimbursement if your personal property is damaged under a covered peril.
Homeowners have two options under Coverage E:
Actual Cost Value (ACV) – The amount to replace your item minus depreciation
Replacement Cost Value – The amount needed to replace the property without depreciation
ACV policies are cheaper. RCV policies are more expensive, but you know that your insurance company covers the cost paid.
Standard coverage amount/limits
Coverage often ranges from 20% to 50% of the Dwelling amount. The insurance policy states the specifics for coverage and limits. It would help if you also considered ACV versus RCV and any deductibles.
Additional coverage you might need
You may want added coverage with a scheduled personal property coverage plan. This coverage gives you higher limits for valuable items.
Coverage D: Loss Of Use
Coverage D is for loss of use. It's also called Additional Living Expenses (ALE). If you leave your home, even temporarily, Coverage D helps with expenses.
What it covers
Coverage D covers costs if your home is temporarily unlivable. Covered expenses may include:
Laundry and dry cleaning costs
Pet boarding fees
Storage fees
Hotel stays
Utilities
Meals out (within reason)
If you have an unlivable rental home, Coverage D might include lost rent for the length of time unoccupied.
When it applies
Coverage D is only for expenses with displacement under a covered event. Your coverage typically runs for 12 months or for the length of time for rebuilding or repairing your home. Policies vary by insurer.
Standard coverage amount/limits
A typical ALE coverage amount is 30% of the dwelling coverage, but this may vary.
Coverage E: Personal Liability
When someone is injured on your property, home insurance protects you. Your policy offers Coverage E, and personal liability.
What it covers
Coverage E is for costs associated with an injury on your property. These costs may include:
The injured's loss of wages
Medical bills
Legal fees
When it applies
The personal liability applies when someone's injured on your property or if you cause accidental damage to someone else's property. For instance, if your child runs through your neighbor's house and ruins their pricey rug, your Coverage E might cover the replacement cost. It can also apply if you accidentally damage another's property or are liable for accidental injury on another property.
Coverage E doesn't apply to any intentional injury or damage you or your family cause.
Standard coverage amount/limits
A standard Coverage E amount is $100,000 for personal liability, but coverage amounts may be higher, such as $300,000 and $500,000.
Coverage F: Medical Payments
Coverage F is medical payments for guests when injured on your property and helps save you from lawsuits.
What it covers
It only covers medical expenses from the injury. Coverage can include:
X-rays and diagnostic tests
Surgery
Ambulances
Hospitalization
When it applies
Coverage F applies to guests on your property. It doesn't extend to members of your household or property damage.
Standard coverage amount/limits
Your policy outlines specific limits for Coverage F. A typical policy ranges from $1,000 to $5,000. Your policy lists a payout limit per claim.
Home Insurance Coverages FAQs
What type of coverage is Coverage F on a home insurance policy?
Coverage F is Medical Payments Coverage and helps pay for expenses for a guest's injury on your property. It may also apply if your pet injures someone, even if not on your property.
What's the difference between Coverage E and Coverage F on a homeowners policy?
There's a difference between home insurance coverages E, and F. Coverage E is for Personal Liability Coverage, and Coverage F is for Medical Coverage. Both apply to medical bills from injury, but Coverage E is for situations where a homeowner is liable.
Coverage E applies if someone sues you or makes a claim for harm or loss.
What are the four major categories of coverage in homeowner's insurance?
A policy has four home insurance coverages:
Dwelling
Other Structures
Personal Property
Liability
Is Coverage F subject to a deductible?
Yes. Not every insurer includes a deductible.
Does home insurance cover water damage?
Home insurance coverages include some water damage. The insurance should cover the damage after your deductible if water results from a burst pipe. However, it's not covered if water damage arises from neglected maintenance issues.
Home Insurance Coverages: How To Get a Comprehensive Policy
A standard policy has basic home insurance coverages, but do you know what's covered? Make sure you get the most for your money with a comprehensive policy. Shop for a great home insurance rate today.