UPDATED: APRIL 27, 2023 | 3 MIN READ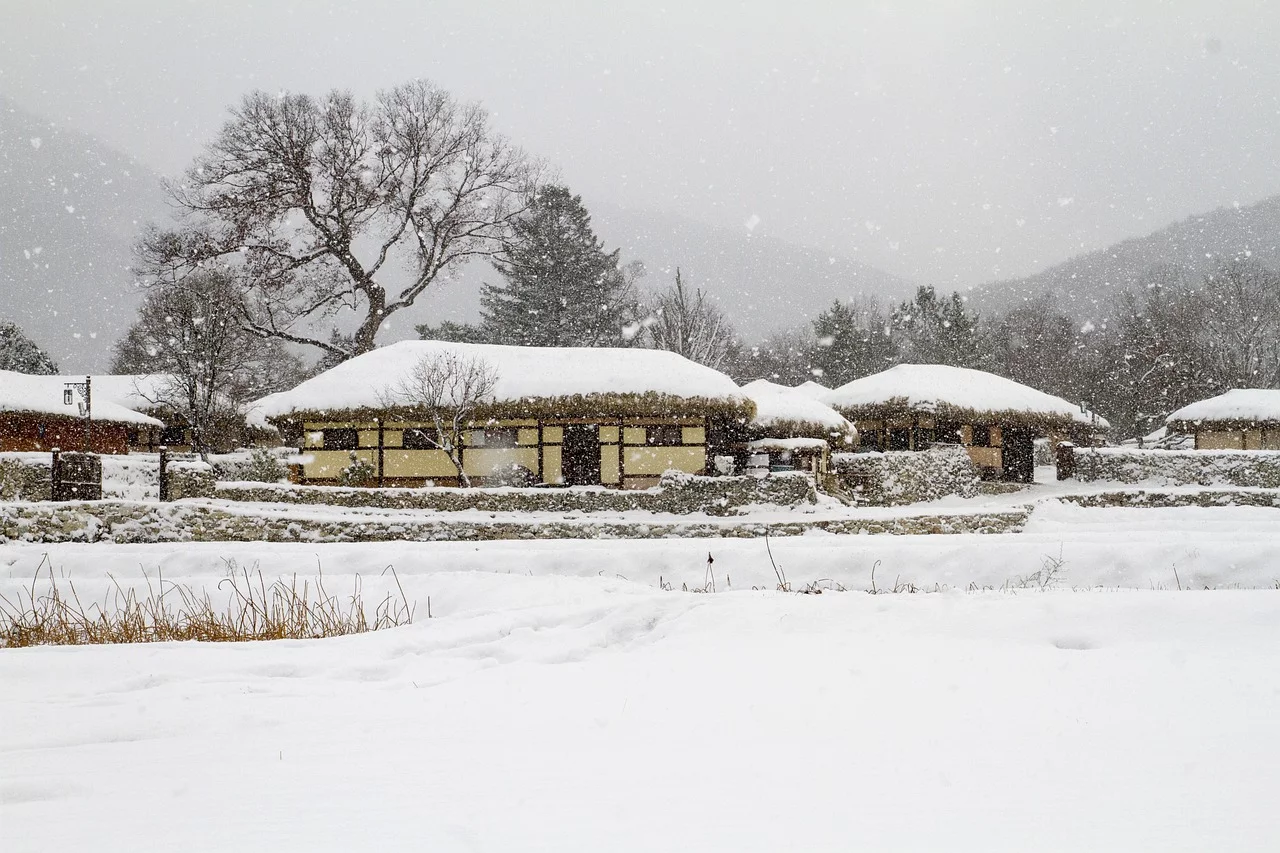 Winter is when we start worrying about how the weight of ice, snow, and sleet affects our homes. If you live in one of the Northern states, you deal with large amounts of snow and sometimes windstorms. Homeowners insurance can protect you from snow, sleet, and ice damage.
Blizzards cause a lot of damage to your home, costing a lot of money. Obtaining insurance is the best way to protect your home, whether you rent or own. We're here to help you find an insurance policy that works for your life.
Homeowners insurance coverage from snow and ice damage
Most homeowners insurance policies cover damages from snow and ice, excluding HO-1 insurance plans. HO-2 to HO-6 covers the costs of damages caused by the weight of snow, ice, and sleet on your home.
Your standard homeowners insurance policy reimburses you for snow, sleet, and ice storm damages. This includes damages to your dwelling and personal belongings in the event of roof collapse, cracks, or cave-ins from the weight of snow after a winter storm.
Homeowners insurance might also cover damages from wind and frozen pipes resulting from storms. It's best to check your policy to ensure coverage includes these items.
Flooding is one thing that typical standard homeowners insurance policies exclude. You must add flood insurance to your policy to have coverage..
Liability coverage for ice, snow, or sleet? Does my policy cover that
You might not think you have to worry about falling objects during winter, but it can line you up for a lawsuit. If snow slides off your roof and lands on your mail carrier, you'll be named in the suit.
Liability coverage protects you and provides a defense against claiming you're liable for bodily injury or property damage. Suppose you're responsible for the snow, sleet, or ice. In that case, your insurance policy covers paying for a settlement up to your policy limit.
Renters insurance peril of weight of ice, snow, or sleet
When you rent, you don't worry about the building itself, as it's the landlord's responsibility to have the building insured. You're only responsible for the contents of the building, and the renters insurance covers your personal belongings if they are damaged during a storm.
Your renters insurance does protect you against liability claims. Your insurance provider gives you a defense against an insurance claim that you're liable for bodily injury or property damage.
Does homeowners insurance cover an ice dam?
Ice dams are a significant cause of ice and snow damage to homes. Ice dams are covered by homeowners insurance. However, they aren't necessarily responsible for removing the ice dam, just reimbursing or repairing it.
Regular maintenance on your roof, like removing snow, and sealing any leaks, prevents snow buildup and ice dams. If you have an ice dam on your roof without damage, you can't file a claim with your insurer to have it removed.
Does homeowners insurance cover roof leaks from ice dams?
Ice dams are considered unexpected or unpreventable, so your homeowners insurance should cover coverage damage. Act quickly if this happens, as an insurer sees it as negligence if you leave a leak to exist and cause further damage.
An ice dam prevents water from running off your roof and quickly finds its way into your home. If you call an insurance company immediately after experiencing damage from an ice dam, you're entitled to some coverage.
When is ice damage not covered?
Suppose the damage to your home is due to neglect for a time period before the ice-related incident. In that case, it's likely not going to be covered.
Most homeowners insurance policies exclude coverage for structures damaged by thawing, freezing, or weight of ice or water. The structures that are excluded from coverage in these incidents are:
Docks
Foundations
Fences
Pavement
Swimming pools
Docks
Piers
Patios
Retaining walls
Wharves
How much does a roof leak cost to fix?
Having a professional examine your home's water damage is always good practice rather than fixing it yourself. The cost to repair your roof leak depends on the size of the leak. If you only need to apply a rubber sealant to a leaking vent, you're looking at around $100.
However, if you need a whole section of your roof reshingled, the labor and materials cost roughly $400 to $700. Significant roof repairs cost anywhere from $700 to $3,000.
Unless it's a very basic leak, you want a professional to assess the damage. Performing your own work on the roof is dangerous. If you're inexperienced, it costs you even more if the repairs are inadequate or lead to mold damage.
FAQs
Is the weight of ice and snow covered?
Homeowners insurance covers the weight of snow, sleet, and ice is covered when it "causes damage to property contained in the building."
What are three things that are 't covered by homeowners insurance?
Standard homeowners insurance policies don't cover damage caused by a flood, identity theft protection, or damaged artwork.
Does homeowners insurance cover water damage from ice dams?
The dwelling coverage of a homeowners policy covers the cost of repairing ice dam damage. That includes repairing your walls, roof, or other damage to your home. Damage to your personal property is under personal property coverage.
Is snow a covered peril?
The weight of snow, ice, or sleet is a coverage C named peril. Docks under collapse aren't included under the coverage C perils.
Does homeowners insurance cover water damage from the snow?
A typical homeowners policy covers water damage caused by winter storms and freezes.
What items are covered by homeowners insurance?
A standard homeowners insurance policy covers repairing or replacing your home and its content in the event of damage. This includes damage from theft, fire, vandalism, smoke, or damage caused by winter weather.
What is the difference between ice dams and icicles?
A sign of an ice dam is hanging icicles, but not all icicles are a sign of an ice dam. Ice dams are also present at times without the existence of icicles.
Icicles on home gutters without water trapped behind it are just regular winter occurrences, not a sign of an ice dam.
What are the two main types of homeowners insurance?
The two most commonly used homeowners insurance policies are HO-2 and HO-3.
What is the distinction between a water leak and a water overflow?
An overflow occurs when water exceeds its limits; an example is when a bathtub overflows onto the bathroom floor. Leaking occurs when water flows out of something like a burst pipe.
What is the typical deductible for homeowners insurance?
Most homeowners choose a $1,000 deductible, but $500 and $2,000 are also popular. You can select higher deductibles if you want to lower your premiums.
How to protect your home from snow, sleet, and ice
Buying cheap homeowners insurance is simple. Start with comparing rates as amounts vary by company. You can use our online rate form to find the best home insurance options and get a quote for the policy you're looking for.