UPDATED: JULY 18, 2023 | 2 MIN READ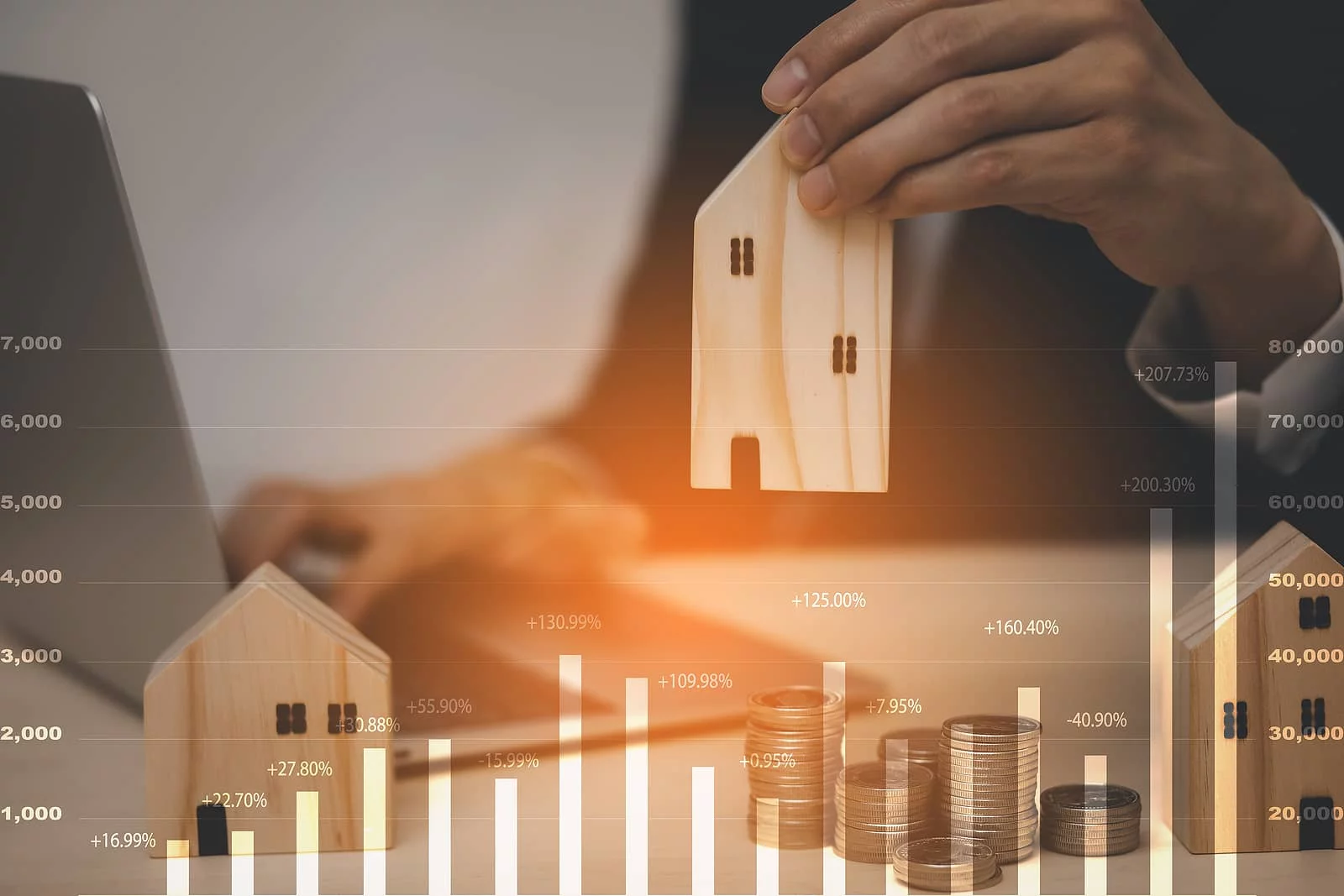 There are currently eight main types of homeowners insurance, each designed to suit the needs of various homeowners and their properties. Insuring your home is essential whether you own, rent, or lease a property.
Homeowner's insurance can protect you from the high costs associated with structural damage, personal property damage, and even personal liability.
Considering how many insurance types are on the market, finding the right policy can get confusing or overwhelming. We've outlined the basics of homeowners insurance to help you find the best coverage option for your home and personal belongings.
Types of Homeowners Insurance for Homeowners
The following types of insurance are each designed to fit the needs of various homeowners and their properties. A standard component you will see in all types of homeowners insurance is dwelling coverage, which provides protection for the structure of a home if it is damaged by perils.
Many of these policies also offer personal property or contents coverage, which protects the belongings inside your home. Each policy is unique and works to suit different needs, so read on to learn more about which may be right for you.
HO-3
HO-3 insurance commonly referred to as a "special form" policy, is the most common type of homeowners insurance for its all-risk coverage. These policies offer "open peril" coverage, meaning they cover repair costs to any damage imposed on your home by external forces. HO-3s generally cover 16 perils, the most common among them being:
Lightning strikes
Wind and hailstorms
Fires and smoke
Theft
Water and snow damage
Vandalism and malicious mischief
Damage caused by a vehicle or aircraft
In addition, HO-3 policies will offer "named peril" coverage for your personal property, such as furniture and electronics.
Typically, HO-3s will offer dwelling coverage at a replacement cost but cover your personal property at its actual cash value. It's possible to request a replacement cost for personal property, but you'll likely be charged more.
HO-3 policies will only pay for damage caused by these perils if they are included in your policy documents. If a peril is not listed in your policy, it won't be covered.
HO-5
HO-5 insurance or "comprehensive form" policies are similar to HO-3s and are the 2nd most common type of homeowners insurance. The main difference between the two is that HO-5s provide more coverage for personal property.
Unlike HO-3s, HO-5 policies will default cover dwelling and personal property at replacement costs. They also provide all-risk coverage for damages imposed on your home and personal property without a "named perils" section of your policy.
Additionally, HO-5s provide coverage for higher-end products that may not be covered by HO-3s, such as expensive jewelry, furs, and pricey electronics. Because of this, HO-5 insurance is typically for high-net-worth properties in high-risk areas.
HO-1
HO-1 insurance, or a "basic form" policy, provides the most limited coverage for homeowners. As a result, it's become uncommon, and many insurers will not offer these policies. Dwelling and personal property are covered at their actual cash value and are only protected under ten basic perils.
HO-2
HO-2 insurance (or "broad form" policies) are similar to HO-1s but offer coverage for additional perils. Unlike HO-1s, these policies typically offer dwelling coverage at its replacement cost. Personal property is covered at its actual cash value. In addition to the ten basic perils covered by HO-1s, HO-2s may offer protection against the following perils:
Freezing
Volcanic eruption
Accidental discharge or overflow of water
Accidental damage from an artificially generated electrical current
HO-8
HO-8 insurance, or "modified coverage form" policies, are designed for older homes at a higher risk for damage. Older homes may not qualify for basic HO-3 coverage because they require more updating and are more likely to face severe damage.
HO-8s offer dwelling coverage for ten named perils but only offer reimbursement at actual cash value. This type of insurance is most common for owners of historic homes or registered landmarks.
Types of Homeowners Insurance for Condo Owners
Condo insurance, also known as an HO-6 or "unit-owners form" policy, is designed specifically for condominium owners or co-op owners.
Condo insurance offers "walls-in" coverage for individual units and a condo owner's personal property. However, they may not offer as much coverage against perils as other HO policies.
This is because the amount of coverage you need depends on what's already covered by your Homeowners Association (HOA) insurance.
HOA insurance, also known as a "master policy," covers the structure of a condo building and its communal areas. It's still important for condo owners to purchase HO-6 insurance for any damage that can be caused to their units.
Types of Homeowners Insurance for Renters
Renter's insurance, also known as an HO-4 or "contents broad form" policy, is essential for those renting/leasing a property.
HO-4s cover personal property damage caused by the 16 perils listed on HO-3 policies. It also covers liability and additional living expenses if you must live elsewhere while your property is being repaired.
Remember that renter's insurance does not cover damages imposed on the rental unit. It only covers damage imposed on your personal property, usually at a replacement cost.
Home Insurance for Mobile Homes
HO-7, or mobile home insurance, is a modified version of basic HO-2 or HO-3 insurance designed specifically for mobile homes. Similar to standard forms of homeowners insurance, it covers the home structure and personal property.
Despite the home being a vehicle, the perils covered by HO-7 are generally the same as those covered for standard homes.
Types of Homeowners Insurance
Standard homeowners insurance will offer three main types of coverage: dwelling, personal property/contents, and personal liability. These are considered basic, all-around coverage, but there are many types of optional coverage you might consider adding to your policy.
Dwelling Coverage
Dwelling coverage pays for damage caused to the structure of a property. This includes floors, walls, ceilings, and built-in appliances. These damages are only covered if they are caused by a peril listed on the policy.
Otherwise, you would have to purchase additional coverage, such as Other Structures or Flood/Earthquake insurance for full financial protection.
Contents Coverage
Contents or personal property coverage pays for damage caused to the personal items within your home.
This includes furniture, clothing, and electronics. Some policies will offer off-premises coverage for personal items, meaning your belongings are protected outside of your home as well.
Expensive or high-end items are usually only covered up to a dollar limit, but Special Personal Property coverage is available for those who want extra coverage for their belongings.
Personal Liability
Personal liability coverage protects you from claims related to bodily injury or property damage for which you're legally responsible.
Suppose a guest is injured on your property and decides to file a lawsuit. In that case, liability coverage will cover the costs of their medical treatment and the law fees associated with your case.
You can consider adding an umbrella or excess liability coverage to your policy to increase liability protection.
Optional Types of Homeowners Insurance Coverages
Optional coverage is available to cover the gaps in traditional homeowners insurance. These gaps include perils that aren't listed on your policy but can cause damage to your home, depending on where you live. You can purchase the following additional coverage to protect your property against these risks:
Flood Insurance
Flood insurance covers the costs of flood-related damage to your home and personal property. It's typically sold separately and has its deductible, but it is a great choice for those who live in areas prone to flooding.
Earthquake Insurance
Earthquake insurance covers the costs of earthquake-related damages to your home and personal property. Like flood insurance, this type of policy has its deductible but is essential for those living in earthquake-prone regions.
Medical Payments Coverage
Medicare payments coverage covers medical expenses for accidents and injuries on your property.
Other Structures Coverage
Other structures coverage covers damages imposed on property unattached to your home, such as a garage, shed, or gazebo.
Water Backup Insurance
covers the costs of damages caused by water or sewer backup. While this is a common issue for suburban homeowners, it's rarely listed as a peril in traditional homeowners insurance policies.
How To Get Help Comparing Different Types of Homeowners Insurance Policies
Homeowners insurance is an essential part of protecting your finances and your family. Whether you own, rent, or lease a property, it's important to have some form of homeowners insurance in an emergency. By getting quotes online, you can compare rates from different providers and find the best coverage for your needs.
---
Related Content
---