UPDATED: JULY 06, 2023 | 1 MIN READ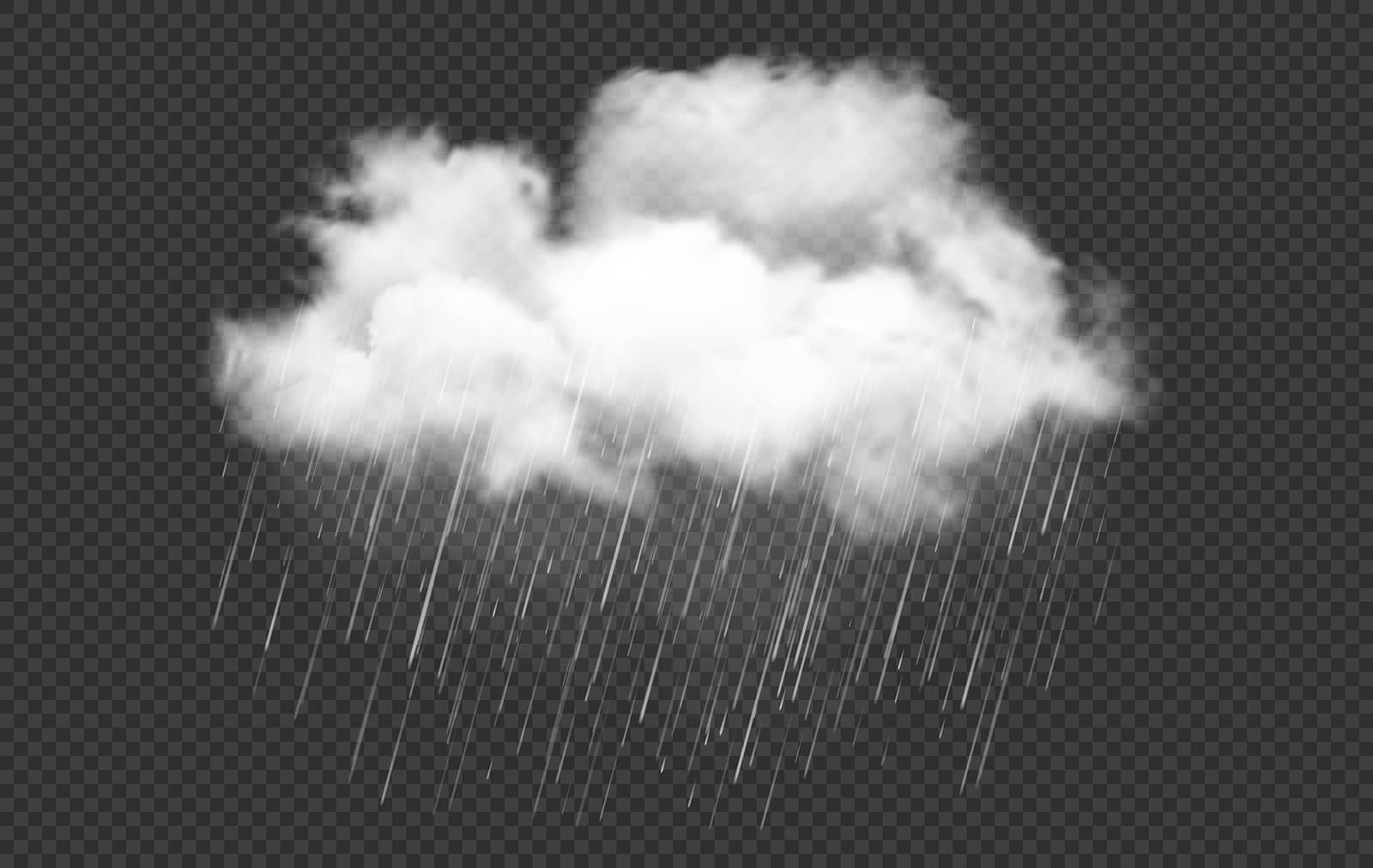 If your home is not protected from flooding, the water damage can devastate your house's structure and contents. When looking for insurance coverage for rainstorm flooding, you first need to determine what kind of home insurance policy you need. Two main types of insurance can be used to cover rainstorm flooding: homeowners insurance and flood insurance.
Are You At Risk of Flood Damage From a Rainstorm?
It's essential to know the risk of flood damage from a rainstorm. This is because it can be a costly and dangerous event. Knowing where you live is the first step in assessing your rain damage risk.
Flooding is one of the most common natural disasters in the United States. It can happen anytime, anywhere, and without warning. If you're at risk of flooding from a rainstorm, you should know what to do to stay safe.
A rainstorm can cause flooding in any number of ways:
Storms that produce intense rainfall often lead to flash floods.
Rivers, lakes, and other bodies of water can overflow their banks following heavy rains or snowmelt.
Storm surges often cause coastal flooding during hurricanes or tsunamis.
Groundwater levels may rise after a prolonged period of heavy rain or snowfall.
Flood Zones
Could you determine if your home or property falls in a flood zone? You can find out by contacting your local government or checking online to see if your area has been mapped as a flood zone. You should also find out your homeowners insurance policy covers flooding and other natural disasters, such as hurricanes, earthquakes, and tornadoes.
Other Causes of Flooding in the Home
Many types of water damage can occur in your home. These include damage from:
clogged gutters
leaky dryers
leaking refrigerators
broken washing machines
leaky roofs, such as from loose shingles
clogged drains
a leaky toilet tank or a faulty seal on the toilet bowl
an overflowing sump pump or an open basement window
Major Flood Insurance Mistakes That Cost You Money
Many people in the United States live in flood-prone areas. Still, not all have the proper insurance to cover their property and belongings. Floods are often unexpected and can cause significant damage to homes and property. Homeowners need to know what mistakes they may make with their flood coverage.
The major mistakes that homeowners make with their flood coverage are:
Not Getting Enough Coverage
Please make sure that your coverage is good enough for your home. Otherwise, you might have to pay out of pocket for repairs and the replacement of personal belongings.
Failing To Buy A Separate Rider For Flood Insurance
Most standard home insurance policies don't cover damage caused by flooding, so you will likely have to purchase a separate flood insurance policy.
Not Buying A Rider For Windstorm Or Earthquake Coverage
High winds can cause storm damage to a property, and earthquakes can also cause large amounts of damage to your home. Wind-driven rain can cause more harm than standard rainstorms, so you may need to protect your home with additional coverage.
Forgetting About Your Deductible
If there's only a small amount of flood damage, your deductible may be close to or even higher than the cost to repair or replace your items. In this case, there's not much point in making an insurance claim as it'll raise your insurance premium without benefiting you.
Not Understanding What Is Covered By Your Policy
It's essential to ensure you know exactly what your home insurance covers. Please check your policy to see if there are any exclusions and to learn precisely what your policy covers.
Thinking That You're Covered If You Live Outside A High-Risk Area
Just because you live outside a high-risk area doesn't mean your standard homeowners policy will provide flood insurance coverage as a standard covered peril.
Ways to Protect Your Home and Personal Property From Rainstorm Flooding
It's important to note that your standard homeowners insurance policy does not cover the damage caused by rainstorm flooding. This type of damage falls under the coverage of flood insurance.
Purchase Flood Insurance
The National Flood Insurance Program (NFIP) provides flood insurance coverage to homeowners and renters in communities participating in the NFIP.
Preventative Measures
The best way to protect your home and personal property from a rainstorm flood is by taking preventative measures before the storm arrives. One way to do this is by installing sump pumps to remove water from your basement before it has the chance to overflow. Another way is installing gutters and downspouts that divert water from your house.
Maintenance and Last-Minute Preparations
In addition, there are other steps you can take during a rainstorm flood that will help protect your home and personal property:
Close all windows and doors.
Turn off any electrical appliances that might be plugged in.
Turn off gas lines if they have been flooded.
Put furniture, rugs, and electronic equipment on the second floor or above the flood line.
FAQs
Does insurance cover damage from heavy rain?
Heavy rains can cause a lot of damage to homes. If you have comprehensive coverage, your insurance should cover the damages caused by heavy rain entering your home. However, suppose heavy rain or adverse weather causes flooding in your home. In that case, that's unlikely to be covered by a standard homeowners insurance policy. If you live in an area prone to flooding. Consider taking out a separate flood insurance policy for extra protection.
Does homeowners insurance cover water damage from the rain in the basement?
Many insurance companies will cover water damage in your basement, depending on the source. If a pipe bursts or a windstorm causes damage that allows rain, then your home insurance policy should cover it. Flood damage or damage from poor maintenance likely won't be covered by your insurance.
Does homeowners insurance cover flash flooding?
A standard homeowners insurance policy does not cover flash flooding or flood damage. If you live in a flood zone, consider taking out flood insurance coverage to protect your home entirely. You can get a flood insurance policy through the National Flood Insurance Program, which is run by the Federal Emergency Management Agency (FEMA).
Does homeowners insurance cover roof leaks from rain?
Your home insurance policy can cover water damage from leaks if it's sudden and accidental. For example, if a windstorm causes damage to your roof and rain then leaks into the house, that should be covered. If you have a preexisting hole in your roof that allows heavy rain to leak into the house, that would not be covered by standard home insurance policies.
Does flood insurance cover damage from heavy rain?
Flood insurance provides coverage for flood damage that a standard homeowners insurance policy doesn't. This type of flood insurance cover also offers protection against other types of water damage caused by heavy rain, rapid snowmelt, overflowing rivers or lakes, and natural flooding.
How To Get Insurance Coverage for Rainstorm Flooding
Getting insurance coverage for rainstorm flooding can be a daunting task. Understanding the different types of policies available and what each entails is essential. Fill out our online request form to compare insurance quotes from other insurance companies to make sure you've got the proper coverage. We can even put you in touch with a licensed expert specializing in home insurance coverage.