UPDATED: JULY 06, 2023 | 3 MIN READ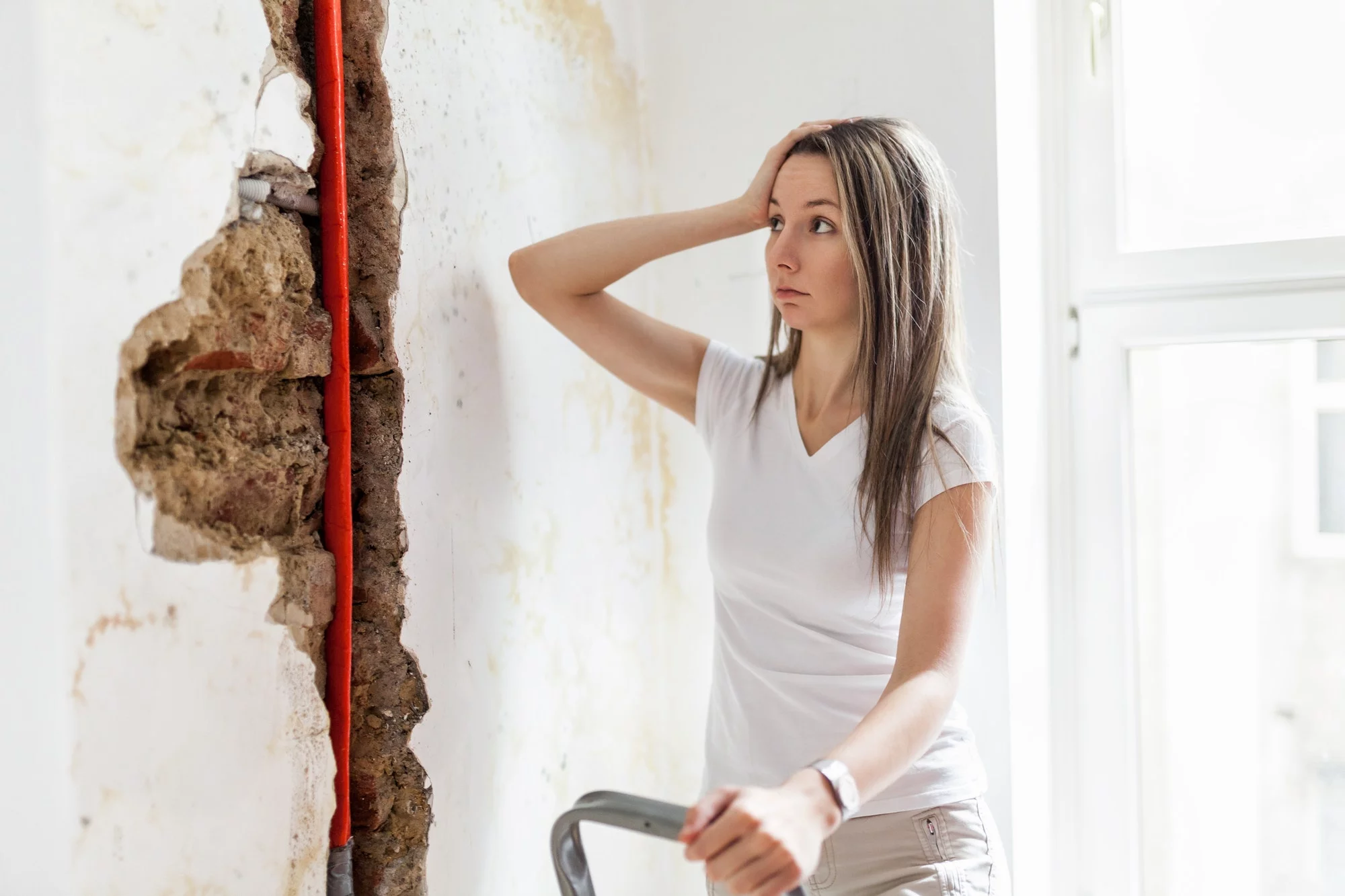 It's estimated that almost a quarter of all home insurance payouts are for water damage claims. 1 in 4 homeowners will need water damage restoration during the life of their policy.
Fire events with emergency responses may also usually lead to water damage. This is because emergency service personnel will use water and firefighting gas (e.g., engines) to dispatch the emergency, which may result in putting out the fire and repairing any related damages.
This can generate significant water and air quality problems, which will be more pronounced in older buildings.
The number of fire damage incidents has gone down, but the damages are significant when they happen. In 2017, the average claim for fire damage was nearly $45,000. This can also cause water damage to your home.
If you don't go through the restoration process, large amounts of water can lead to mold growth in your property. Mold can be found in the air, the building structure, and dry surfaces. Mold growth has been associated with many health problems, such as asthma, allergies, and skin infections.
When you have water or fire damage, you must call a professional to help. Without the proper training and experience, you may not know the best way to clean up and salvage your belongings.
Planning for Emergencies Before They Happen
A lot of time and energy goes into preparing your home for a potential fire with sprinklers and alarms. But what happens after you've escaped?
A disaster recovery plan is an essential part of any proactive management strategy. You must know the best way to handle any disaster, and what types of disasters are possible for your home.
These events are doubly stressful, requiring immediate attention and effort. Particularly with flooding events, the longer water is allowed to sit, the harder it gets to remove later. The longer it sits, the greater the risk of mold forming.
You can avoid experiencing these additional incidents by researching and developing a plan before one of these events happens to your house. It's still an unpleasant experience, but at least you'll be prepared for it.
When looking for a company to handle water mitigation and insurance restoration work, it's essential to find a reputable firm with experience.
There are many more water mitigation firms than restoration companies because they can do more straightforward work, like placing protection barriers, removing debris, and setting up pumps. Your focus should be on finding a reputable firm that can do everything.
How to Pick a Water Mitigation/ Restoration Company
The easiest way to find a reputable restoration company is to call your insurance company.
Regarding your mitigation or restoration needs, you can count on your agent. They know the companies they work with very well and can help you find the best company for you.
In addition, they can refer companies with a relationship with your insurance company and who have delivered at least satisfactory services to the agent's other clients who have filed water claims in the past.
Going with your agent's recommended restoration professional may even find that it speeds up the claims process.
Even with the agent's recommendation, you should check for the following:
Is the business licensed and insured?
From electricians to plumbers, contractors must be licensed to help homeowners repair their homes.
Many states have statewide contractor licensing requirements for companies in the building trades. Many municipalities have specific licenses for water mitigation companies. If your contractor is not licensed, don't do business with them.
Are technicians certified?
This is important in any water mitigation operation. It's not just about removing the water; you also need to understand drying strategies and be able to monitor progress accurately. Certified technicians can plan their actions detailed before they set out.
Those who know it are typically certified by the Institute of Inspecting, Cleaning, and Restoration. Both water mitigation and restoration companies have industry-standard certifications to guarantee a high quality of service.
These standards come from ANSI/IICRC Standard and Reference Guide for Professional Water Damage Restoration and the ANSI/IICRC Standard and Reference Guide for Professional Mold Remediation, which offer guidelines on how various types of water damage should be handled.
Due to their daily equipment, many carpet cleaning companies offer water mitigation services. The truth is that not all carpet cleaning companies are equipped to handle water mitigation.
It can be a valuable sideline for many carpet cleaning companies to maintain, but there's a lot more that goes into it than simple rug cleaning.
Their equipment will typically not include state-of-the-art equipment for the water extraction, drying, and dehumidification processes.
Do they provide a written contract?
When you are presented with a written contract, ensure it includes an explanation of all work to be done, the price, and the time frame. Some companies charge by the hour while others by the project.
Remediation contractors are the ones who do the work, but you're still on the hook for any surprises. If a contractor encounters a situation not expressly covered in your contract, such as mold removal, they'll call it a "change order." You need to be extra cautious before signing off on those change orders, or you could find yourself with a significant expense.
Do they have a 24/7 response time?
Find companies that can come to you within two hours or less and have a team with the necessary qualifications to handle any tasks you may need.
After going through the vetting process, note two companies' emergency numbers and your insurance agent's number. If disaster strikes, you'll have the peace of mind that there are people on their way to help you.
FAQs
Is water restoration hard?
Restoration services can be complex, so you should only choose a company with appropriate restoration certifications to ensure that you get the best help when you need it.
What tools do you need for water restoration?
You need many specialist tools for water restoration, which is why it's generally recommended you seek assistance from a local restoration company rather than try it yourself.
What is a good water restoration company?
A good water damage restoration service is licensed, insured, and has all of the necessary equipment to provide remediation services after a natural disaster or another incident.
What are some of the most common water damage problems?
The most common causes of a water disaster include storm damage and burst pipes.
What are the benefits of restoration?
One benefit is that the water will be removed from your property quickly and effectively, allowing you to get back into your home faster than if you tried to do it yourself.
What is the best way to find a water restoration company?
Choosing the right water damage restoration company usually relies on word of mouth and looking at online reviews.
Can you do water restoration without experience?
It is generally not recommended that you try water restoration without experience. It's best to engage the services of professionals who can work on damage repair and restoration for you.
What kind of water restoration company is the best?
A local restoration company with lots of experience, relevant qualifications, and the correct licenses is the best water damage restoration company to choose to help with your cleanup effort.
To compare home insurance quotes for top carriers in your area, fill out our online rate form.