UPDATED: JULY 06, 2023 | 1 MIN READ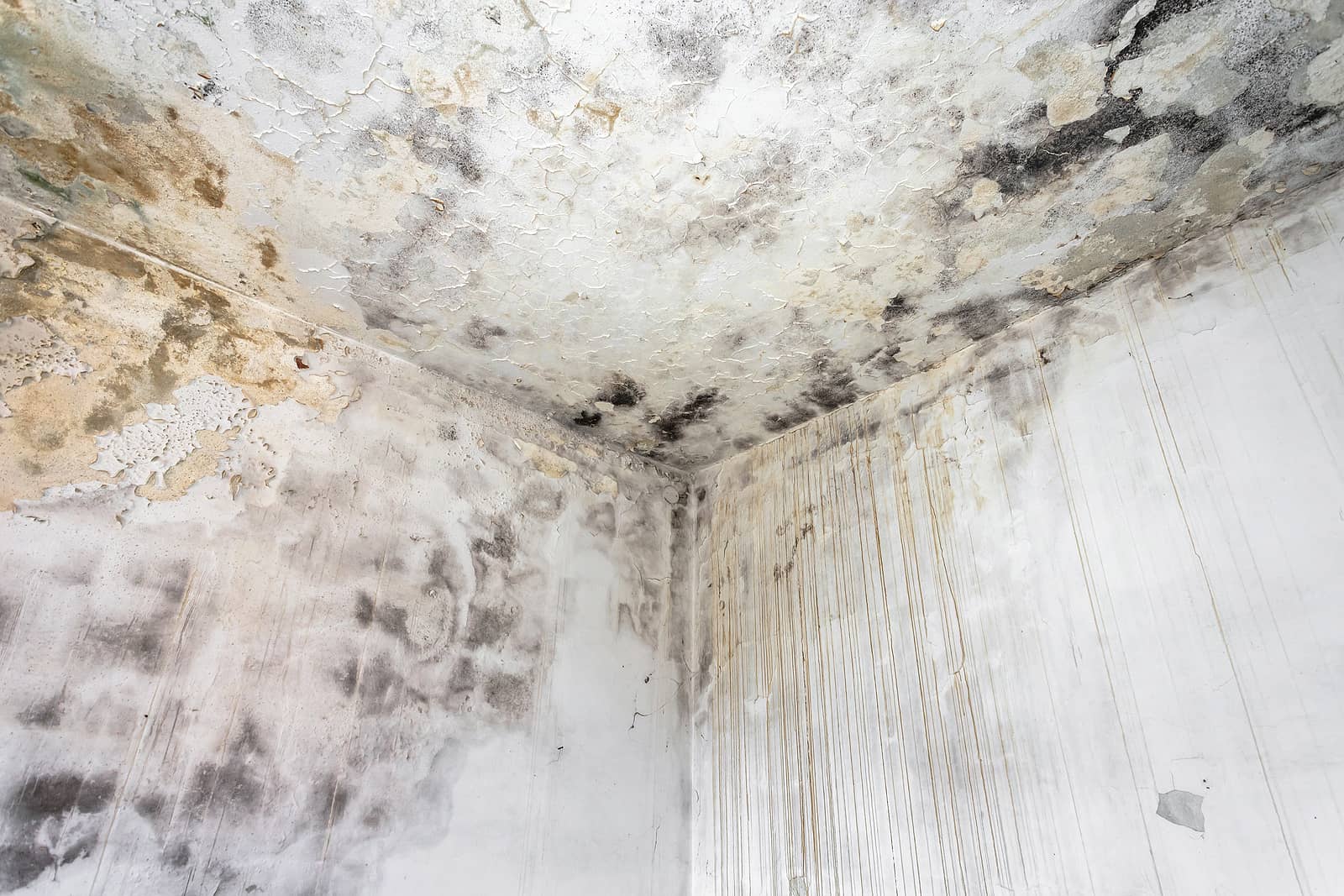 Homeowners insurance is an important policy that protects homeowners from financial losses in the event of a covered disaster. Mold is a fungus that can grow on various surfaces and produce toxic spores that cause health problems such as allergic reactions or respiratory distress. It's essential to purchase homeowners insurance coverage for your home. Still, it's also important to understand what you're buying and what your policy covers.
What is Mold?
Mold is a fungus that grows on damp, decaying organic material. It can grow in the air, on foods and surfaces, and even in water. Mold can cause serious health problems, including respiratory ailments and allergies.
Suppose you've experienced water damage in your home. In that case, it's a good idea to get a professional inspection because mold can be found anywhere in your home. Hiring a professional inspector is minimal compared to mold remediation costs or other problems that may arise from mold in your home.
Mold can be found anywhere in your home – even if you don't see it! Suppose you suspect something is wrong with the air quality or moisture levels. In that case, it's best to call for an inspection by a professional inspector.
Causes of mold include:
leaks in roofs, such as those caused by blocked gutters
wet cellulose materials, like papers or ceiling tiles
leaks in windows
leaks in pipes
How To Prevent Mold
Mold is a common problem in homes. It can cause a host of health issues for family members. You should know how to protect yourself and your loved ones from the dangers of mold.
Mold is a problem that many people face in their homes. It can cause respiratory problems, allergies, and other health issues. In this section, we will explore some ways to prevent mold from taking over your home and maintain your home's cleanliness to avoid mold exposure.
You should be aware of the hidden dangers of mold because they are easy to prevent and treat if they happen.
Prevention is the best way to avoid the spread of mold. Take note of these tips for preventing mold:
Always keep your home clean, especially the kitchen and bathrooms.
Use exhaust fans that vent outside your home in the kitchen and bathroom.
Make sure you have adequate ventilation in your home.
Keep up with standard home maintenance.
Keep humidity levels low by using a dehumidifier or air conditioner.
If your home smells musty, carry out a visual check for any mold, including black mold.
Does Home Insurance Cover Mold?
According to the Insurance Information Institute, every state except Alaska, Arkansas, New York, North Carolina, and Virginia has adopted an ISO mold limitation for homeowners insurance coverage. This allows insurers to exclude the coverage unless the condition results from a covered peril.
When Does Home Insurance Not Cover Mold?
It's essential to understand when your home insurance policy does not cover mold because the conditions that could lead to mold vary from state to state.
Some states don't require homeowners insurance policies to cover mold or other types of damage caused by water or moisture.
Other states require coverage for specific damages, such as those caused by floods or hurricanes. In this case, you may need to purchase a separate flood insurance policy to cover mold.
Suppose you have an existing policy that does not cover mold. In that case, you should contact your insurance agent and ask whether they can add this coverage.
Why Purchase Mold Protection
Some reasons to buy homeowners insurance coverage for mold protection include:
Your home is vulnerable to water damage, which increases the risk of resulting mold.
You live in an area with high humidity, which promotes mold growth.
You have a pet that sheds fur and can cause moisture-related mold problems when it comes into contact with your home's surfaces.
You have kids or other family members prone to respiratory illnesses and allergies. You want them protected from exposure to mold spores in your home's air.
How to Make a Mold Claim
When you file a homeowners insurance claim, keeping a detailed log of every conversation with your insurance provider and the name of any adjusters you've spoken with is essential. This way, if there is any confusion or misunderstanding about your claim, you will have all the information in one place.
Make sure you have details of your policy, such as coverage limits and any exclusions to your policy.
While you won't be able to clean up and make complete repairs on the property, you may need to protect your home from further damage, such as patching up holes in the roof.
FAQs
Is mold considered a peril?
The mold itself is not considered a peril. However, mold may be covered by your homeowners insurance if the cause is a covered peril, such as a burst pipe. Suppose mold has developed in your house due to inadequate ventilation or poor maintenance; that likely won't be covered.
Does homeowners insurance cover mold from a roof leak?
Your insurance may cover if mold growth is found in your house due to a roof leak. Most homeowners insurance policies cover roof damages and water leaks unless the cause is excluded from your policy. Suppose the roof leak resulted from poor maintenance or general wear and tear. In that case, it's unlikely to be covered under your home insurance policy.
What are the most common types of mold?
Mold growth is often found in buildings and homes. It's essential to watch out for mold in areas where there may be water leaks, flood damage, or wetness because it can grow in areas with a lot of moisture and cause issues with your health. The most common indoor molds are Aspergillus, Cladosporium, and Penicillium.
What is mold remediation?
Mold remediation is the process of removing mold, fungi, and bacteria from a building or structure. It's achieved using various treatments such as steam cleaning, air scrubbing, and vacuuming. These methods are commonly used to remove the visible mold from affected areas.
What is the deductible for mold damage?
There isn't a set deductible specifically for mold damage. Suppose you have filed a mold insurance claim. In that case, the deductible will be the same amount agreed on in your homeowners insurance policy.
Does homeowners insurance cover mold damage in the basement?
Mold removal is only covered if your insurance policy originally covered the cause of the mold developing. Standard homeowners insurance policies protect you from water damage caused by sudden and accidental incidents. These include burst pipes or water overflow from within a plumbing, heating, or air conditioning system.
How to Get Mold Coverage
Finding a home insurance company that offers mold coverage for homes can be challenging. However, there are some ways you can get it without having to pay for it out of pocket. This includes finding a homeowners insurance company that offers multi-peril coverage and purchasing renters or homeowners insurance policies from them.
Fill out our online rate form to compare prices from different insurance providers to ensure your policy covers mold.