UPDATED: JULY 25, 2023 | 2 MIN READ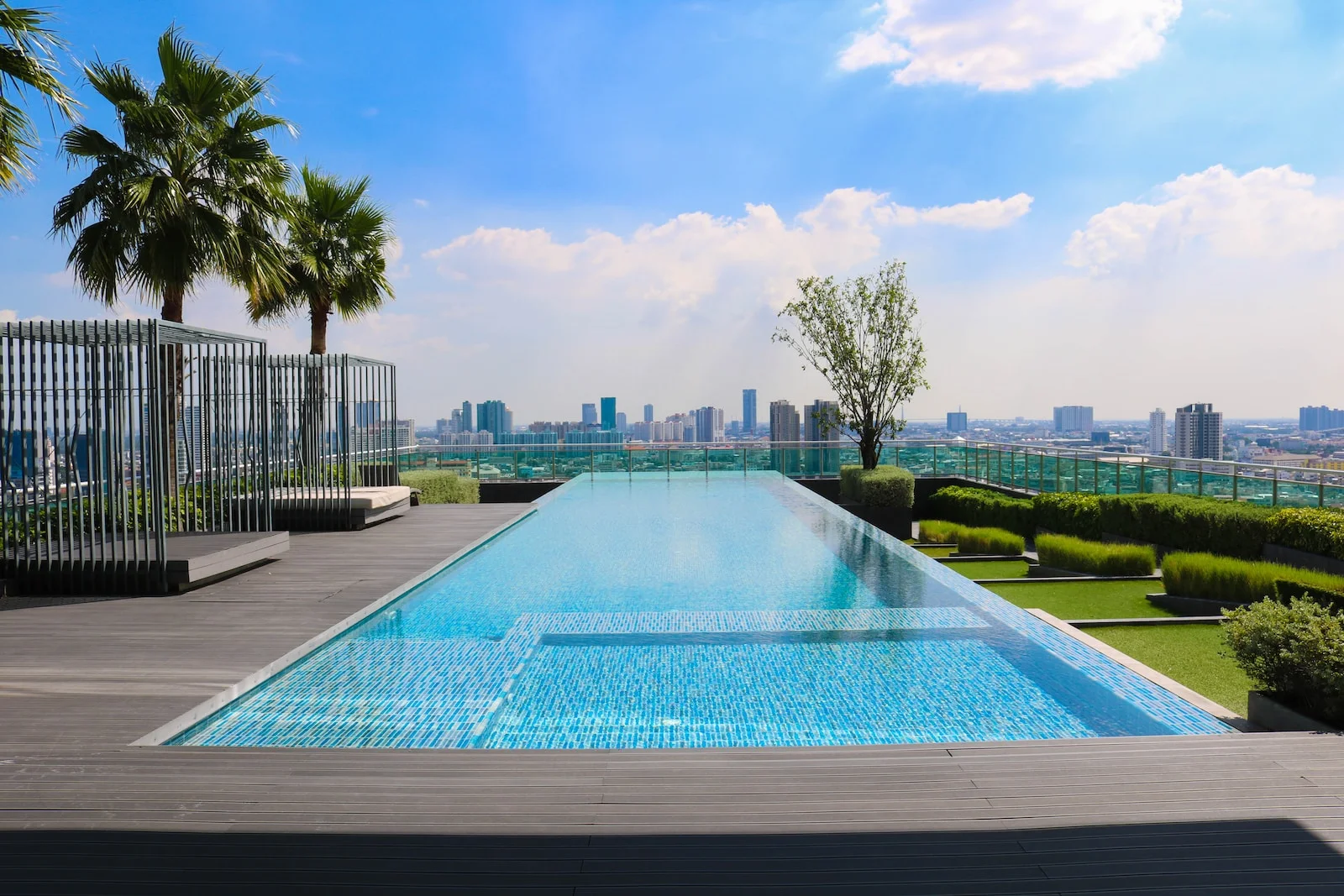 Over the years, having a backyard pool has gone from luxury to a common desire. They offer a refreshing escape from the summer heat, provide a place for entertaining, and can enhance the overall property value. However, before committing to a new swimming pool installation, there are several things you need to consider, including the pool installation insurance requirements you need to follow.
Pool installation insurance requirements
Building a new pool is a significant financial undertaking and substantially alters the property's landscape. As such, it introduces new risks that homeowners must address to safeguard their investments, finances, and overall peace of mind.
And to protect your investment, you need to make sure it's properly insured against potential damages, liabilities, and accidents.
Does my home insurance cover my pool?
Home insurance policies do cover swimming pools. However, if you're installing a new pool, you must notify your insurance company and provide them with a recent appraisal. Once the insurance company has the new replacement cost for your home, including your pool, they'll adjust your coverage amount so you're fully covered.
How much liability coverage do you need if you have a pool?
Homeowners insurance typically includes liability coverage, which helps protect you financially if someone is injured on your property and you're found legally responsible for the incident. Most standard homeowners insurance policies offer liability coverage ranging from $100,000 to $500,000.
Having a pool on your property can increase the risk of accidents and injuries, so it's often recommended to consider higher liability limits if you have a pool. Some insurance experts advise having at least $500,000 or purchasing an umbrella policy to bridge the gap in your pool coverage.
Permitting and zoning requirements for pool construction
Municipalities put swimming pool regulations in place to ensure the safety of pool users, neighboring properties, and the community. Adherence to these requirements may result in costly fines, construction delays, or forced pool removal.
Some requirements might include:
Obtaining a building permit
Building a fence around the pool
Getting all of the required pool safety equipment
Being able to lock the gate
Adding a pool alarm
Specific dimensions and a maximum depth
While these are some of the more common requirements for homeowners installing a pool, the requirements can vary from city to city. Because of this, it's important to contact your city or county offices for the exact requirements in your area.
Inspections and documentation needed for insurance coverage
Homeowners must also focus on the inspections and documentation necessary to secure comprehensive insurance coverage for their newly constructed pool. By taking proactive measures, homeowners can mitigate potential risks and ensure that their investment is adequately protected in the event of accidents, damages, or liabilities.
Pre-construction assessment
A pre-construction assessment serves as a baseline for all future inspections. Engage a professional home inspector or pool expert to assess the property and identify any existing issues or potential hazards. This inspection may include evaluating the stability of the soil, identifying underground utilities, and checking for drainage concerns that could impact the pool's construction or affect nearby structures.
Be sure to take pictures and document the property's pre-pool state. This documentation can serve as evidence in disputes with insurance companies or neighbors and can assist in processing claims if damages occur during or after the pool construction.
Safety inspections and risk mitigation
Insurance providers often emphasize safety measures, as they significantly impact the overall risk associated with pool ownership. Implementing the necessary safety features isn't only a responsible practice and an essential requirement for obtaining favorable insurance coverage.
Most insurance companies require pool fencing with self-closing, self-latching gates to prevent unauthorized access and reduce the risk of accidents. Installing pool covers can further enhance safety and protect against potential liabilities. It's common for carriers to send an inspector out to make sure their safety requirements are met.
Post-construction appraisal
After installing your swimming pool, you need to have your house reappraised. Your insurance company needs a current appraisal on file to make sure your home is adequately covered.
Get a certified property appraiser to assess the property's current value, factoring in the pool's contribution to the overall value. Then, inform the insurance provider about the property's updated appraisal value, as this will influence the insurance coverage amount needed to protect the property adequately.
FAQs
What is a pool insurance policy?
There's not something specifically called a pool insurance policy. However, your home insurance covers your swimming pool, and any liability risks it causes.
It's important to read the terms of your policy, though. Because many companies have limitations and exclusions that could apply.
What is an umbrella policy for pool?
An umbrella policy is a separate liability policy that extends the liability limits from your home and auto policies. Typically, people who have umbrella policies need at least $1 million in liability coverage to protect their assets.
Is pool pump covered by insurance?
Your home insurance covers your pool pump as long as a named peril caused the damage. Your home insurance policy won't cover normal wear and tear.
Get coverage for your pool
Home insurance coverage is important. Protect your financial investment by comparing quotes with our online quoting tool to ensure you have the best coverage possible.
Related content: