UPDATED: MARCH 14, 2023 | 2 MIN READ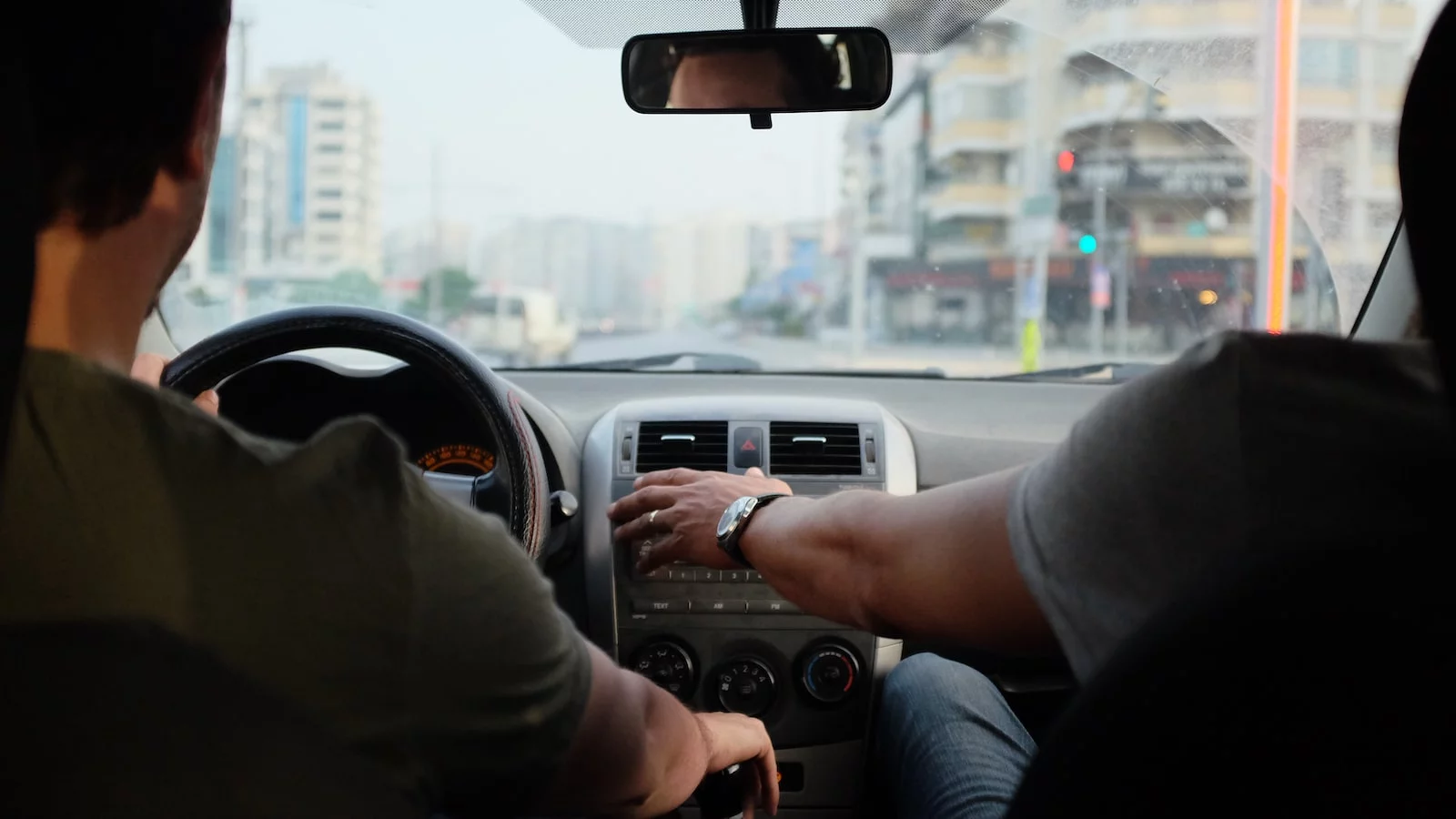 Drivers charged with a DUI, at-fault accidents, or who have otherwise poor driving records are high-risk in Iowa. The state has some of the lowest car insurance rates in the country. However, risky drivers still pay more than drivers with good driving records. Here's what you should know about high-risk drivers in Iowa, including who is high-risk and how to save money on insurance.
High-Risk Insurance Explained
Some Iowa drivers are more expensive for auto insurance companies. These drivers may be young, new, or have a poor driving record. Insurance companies consider these drivers more likely to file a claim and have an accident than other drivers. Insurers sell high-risk insurance to these motorists.
Expect a car insurance rate increase if you cause an accident, have a DUI, or commit other driving violations. Insurance companies view you as a risky driver and charge higher premiums to mitigate the risk if you get into an accident.
High-risk insurance coverage varies by the auto insurance company, and each insurer features its specific determination for riskiness. Insurers don't sell "high-risk policies" as car insurance products. Instead, they designate a driver as high-risk and charge accordingly with their risk assessment. High-risk insurance is also known as nonstandard auto insurance.
Whether you're a high-risk or low-risk driver in Iowa, you must meet Iowa state guidelines for minimum liability insurance:
$20,000 bodily injury liability to one person in an accident
$40,000 bodily injury liability to two or more people per accident
$15,000 property damage liability per accident
Who Is a High-Risk Driver in Iowa?
Iowa drivers considered high-risk often have poor driving records, excessive tickets, and a history of car accidents. Drivers of specific vehicles, such as convertibles, may also be high-risk. Drivers with a poor credit score or a history of repeat insurance claims are also high-risk drivers in Iowa to some insurers. The following can be traits of a high-risk driver in Iowa:
Driving Under the Influence (DUI)
Driving While Intoxicated (DWI)
Excessive speeding tickets or tickets for street racing
Distracted driving ticket
History of lapsed or canceled insurance policies
History of moving violations
Driving without a driver's license
Drivers age 65+
New and young drivers
Foreign drivers
Drivers with an SR22
Drivers with a history of driving while uninsured
Not every trait of a high-risk driver is equal, and there is no specific formula for risk determinations. Teen drivers can often lower their premiums with car insurance discounts, as can drivers 65 years or older. A driver with a DUI or DWI isn't the same as these drivers, though they're both high-risk. A DUI or DWI driver is willfully negligent, with a pattern of reckless and careless driving.
At-fault accidents
Just one at-fault accident in Iowa can raise your car insurance rates. After an at-fault car accident, a driver in Iowa pays an average annual premium of $1,478. If a driver has an at-fault accident, that means the driver is careless in the eyes of the law. Once a driver has an at-fault collision, it stays on their driving record and insurance record for several years. Some insurance companies may offer an accident forgiveness program which can help keep your rate protected.
Cheapest Car Insurance for High-Risk Drivers in Iowa
Not every insurance company covers high-risk drivers, but the market includes nonstandard car insurance companies, such as The General. These insurance agencies are familiar with high-risk drivers. National carriers like State Farm, GEICO, and Allstate also work with high-risk drivers in Iowa. The answer to who offers the cheapest car insurance rates will depend on your driving record. State Farm may offer the best car insurance rates for a driver with an at-fault, but Allstate may offer the best rate for drivers with speeding tickets.
Save on high-risk car insurance premiums
There are a few ways to save on your premium if you need cheap car insurance as a high-risk driver. You may choose a higher deductible for your insurance policy or buy only the state minimum coverage until you can afford a full-coverage policy.
If you buy a new car, your vehicle type and safety features may help reduce your rate. If poor credit makes you a high-risk driver, try to pay your bills on time and always make your premium payment by the due date.
A clean driving record is the best way to save on individual car insurance rates. If you improve your driving history and practice safe driving, your insurance company may reward you with lower rates.
FAQs
Who are the most high-risk drivers in Iowa?
Drivers with DUIs, DWIs, and drivers with excessive moving violations are high-risk in Iowa. Inexperienced drivers and teenage drivers are high-risk. Insurance companies also consider drivers aged 65 and older high-risk.
What is the best high-risk insurance company in Iowa?
State Farm offers the best high-risk insurance for drivers in Iowa and is widely available. If you're a military member, you may find a reasonable rate from USAA. The best way to find a good company is to compare car insurance rate quotes.
What is the percentage of high-risk drivers in Iowa?
Iowa has a lower percentage of uninsured drivers compared to other states but still has high-risk drivers. Distracted driving contributed to more than 1,100 crashes in 2020.
What are some punishments for high-risk drivers in Iowa?
High-risk drivers in Iowa may have a fine of $100 to $10,000, depending on the severity of their offense. They may have a driver's license suspension from 30 days to a year, and the police may impound their vehicle, plus the driver may spend up to 30 days in jail. Punishments vary by the driving offense, whether a repeat offense or other factors.
What is the average cost of insurance for a high-risk driver in Iowa?
The average cost for high-risk car insurance in Iowa is $120.76 a month. Individual prices vary by carrier, age, gender, marital status, and driving record.
What are the best highest-risk insurance companies in Iowa?
The best choice for Iowa drivers who need high-risk car insurance can be State Farm, Grinnell Mutual, and other carriers. The best rates for a driver depend on the driver's age, driving history, and gender, which is why it's best to shop around.
What are the most common reasons for high-risk drivers' designation in Iowa?
The most common reasons for a high-risk driver designation in Iowa are a history of DUI, DWI, and reckless driving.
Get Insurance For High-Risk Drivers In Iowa
If your driving record is less than perfect, and you need affordable car insurance, it pays to shop around for your car insurance policy. Car insurance rates vary by company. You can find the best rate for your needs as a high-risk driver in Iowa by comparing quotes from various insurance providers. Get started and find your best insurance rate now.