UPDATED: AUGUST 07, 2023 | 3 MIN READ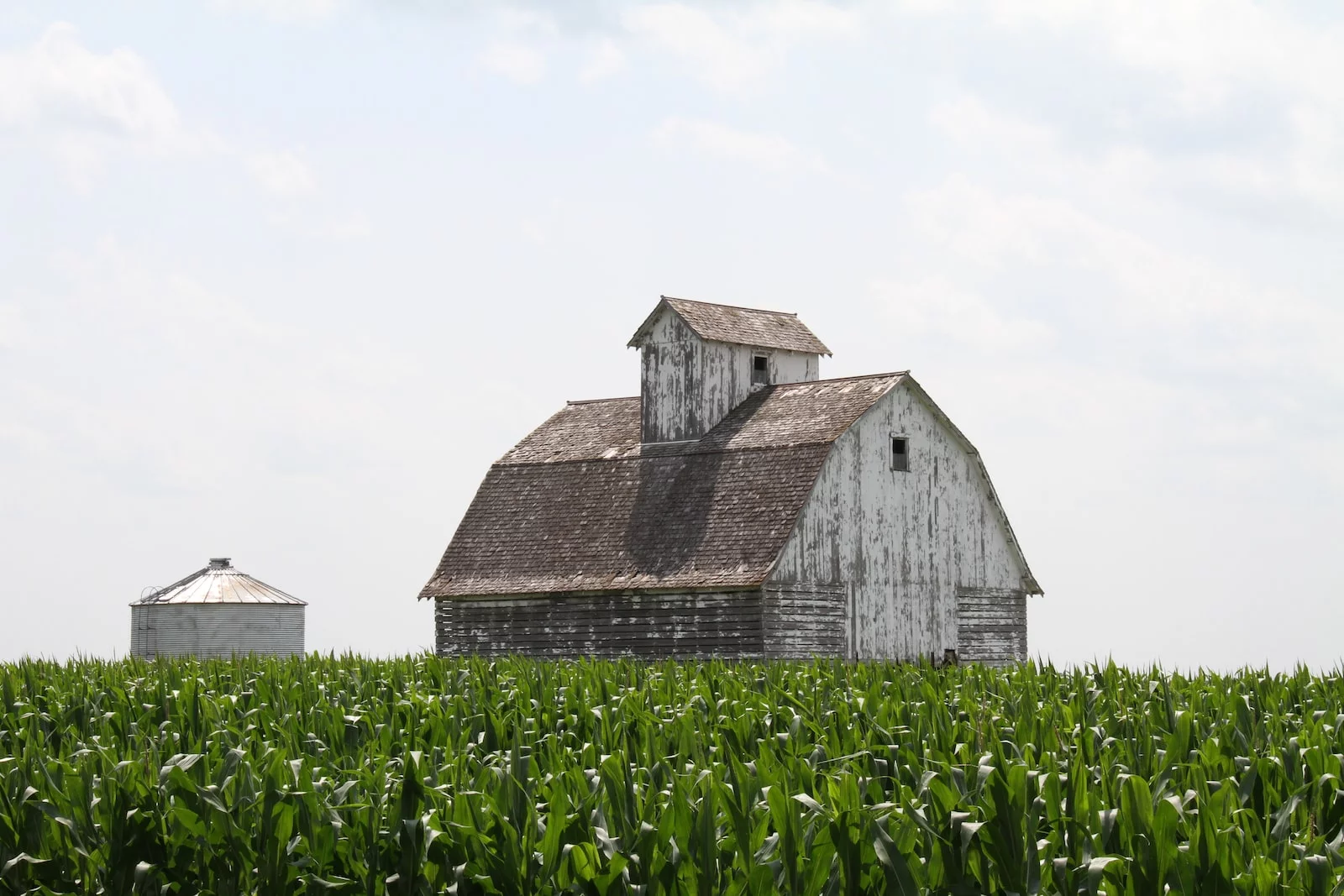 Locating cheap car insurance in Iowa is no easy task. Insurance rates, deductibles, and types of coverage can all be confusing to sort out. This article covers all you need to know about buying car insurance in Iowa.
Best Iowa Car Insurance Companies
Iowa is not one of the most expensive states to purchase car insurance. Premiums for car insurance depend on many factors, including age and liability limits. Here are some of the best car insurance companies to help you find the best coverage for your budget.
Cheapest Iowa Car Insurance Company
The cost of car insurance in Iowa is more expensive for drivers involved in an accident or with prior violations. If you're looking for the cheapest car insurance company within Iowa, you should go with State Farm.
State Farm offers the most affordable premiums with minimum coverage or if you have a not-so-clean driving history. They charge $198 per year for individual minimum coverage and an average of $765 for full coverage.
Company With the Best Customer Service
Auto-Owners Insurance is the top provider in Iowa for customer service. Based on user satisfaction and claims scores, it receives a 5 out of 5 on the customer service rating.
Company With the Best Premium-Reducing Programs
The car insurance in Iowa for bundling is Nationwide. It offers excellent premium-reducing programs if you bundle your car insurance with home or renter's insurance.
Company With the Best Discounts
In Iowa, GEICO insurance has an affordable premium at minimum auto coverage. It also boasts some of the most discount options. It offers discounts for safe drivers, student drivers, defensive driving, new vehicles, and the installation of safety and security features.
Local and Regional Insurance Carriers in Iowa
West Bend Insurance
West Bend Insurance is a regional Midwest insurer for Iowa. They cover auto and home insurance under one policy known as Home and Highway.
This coverage applies to collectible and antique cars, motor homes, and trailers. West Bend Insurance includes all of the coverage you need for the protection of your vehicle, with property damage, liability, and roadside assistance.
Saving on your policies is possible thanks to West Bend Insurance's discounts for safe and accident-free driving, multi-car families, students with good grades, and various auto safety equipment.
Grinnell Mutual Insurance
Grinnell Mutual Insurance is a long-established car insurer for Iowa drivers. They offer premium insurance at affordable prices for various cars, trucks, and RVs.
Coverages include comprehensive, collision, and liability coverage. Auto Plus Endorsements add extra protection for pet injury, lock replacement, personal property, rental car coverage, and more.
If you operate a farm truck in Iowa, Grinnell Mutual Insurance offers special policies for your protection and attaches them to your personal auto policy.
Save with their discounts for premiums paid in full, advance quotes, homeowners, safety courses, passive restraints, and timely payments.
IMT Insurance
IMT Insurance's been part of Iowa since 1884 and delivers quality products to Iowa residents. Many of their coverages come as part of the standard policy, which sets them apart from carriers who may charge separately.
These include rental car coverage, lock replacement, identity recovery, pet injury, and new car replacement. You have a variety of ways to protect your vehicle and its contents with IMT Insurance.
Discounts available may include accident prevention, paid in full, good student, and customer loyalty.
Iowa Insurance Demographics
Insurers examine many factors when determining what you pay for insurance. Demographics play a role in car insurance premiums. Below are some standard demographics in Iowa:
Crime Rates: Iowa has the 13th lowest violent crime rate. The crime rate per 1,000 residents is 3.01%.
Average Household Income: Only 5% of houses in Iowa are high-income. The average yearly household income is $80,316.
Median Age Range: The median age of all people in Iowa is approximately 38.5 years.
Education: The education system is widely regarded in the country. About 43% of adult residents in Iowa have an associate's degree or higher.
Common Risk Factors In Iowa
Iowa's most common natural disasters can vary. They include severe storms, tornadoes, landslides, winter problems, and power outages. Weather risks are also considered by your car insurance company and could impact your premium rates.
Auto Insurance Laws In Iowa
Driving your car without insurance is illegal in Iowa. You must meet the minimum liability requirements for car insurance.
What are the minimum car insurance requirements in Iowa?
The state of Iowa requires minimum liability coverage for your car. It includes the following:
$20,000 of bodily injury coverage for one person in an accident;
$40,000 of bodily injury coverage for two or more persons;
$15,000 property damage coverage.
The liability insurance covers only the other car and driver or passengers when you are at fault in an accident. The law in the state does not require personal protection coverage.
Am I required to carry uninsured motorist coverage in Iowa?
Uninsured Motorist coverage is not a requirement for Iowa residents. However, it is a good idea to include it within your policy. It helps to protect yourself in case of someone who is not insured or underinsured.
Iowa SR-22 and FR-44 policies
SR-22 is the certificate some high-risk drivers need to get from their insurance company to show they have coverage. Your insurance company files your SR-22 certification with the state on your behalf. Failing to file an SR-22 can result in suspension of your vehicle registration or license and fees.
An FR-44 is like an SR-22 form, showing you carry active liability coverage to meet state laws. The difference is with an FR-44, you have higher liability requirements than with an SR-22.
Is Iowa a no-fault state?
Iowa is not a no-fault state but instead uses an at-fault system. The law allows insurers to consider who was at fault for the accident before paying for the damages.
What happens if my vehicle isn't properly insured in Iowa?
You may be in trouble if you don't have car insurance or meet the minimum requirements in Iowa. You are subject to fines or the option to carry out community service. And your vehicle could be impounded.
Does Iowa accept digital insurance cards?
Some insurance carriers provide electronic copies of your insurance card. You can use it within their mobile app on your phone to show proof of insurance. Iowa allows you to have a digital insurance card instead of a paper one.
How Much Does Car Insurance In Iowa Cost?
Across Iowa, the average cost of full-coverage car insurance is $1,564 per year. The average price for minimum coverage is only $382 per year. The amount can vary depending on area, company, age, gender, and driving history.
Average Cost of Car Insurance In Iowa By City
The table below shows the average cost of auto insurance in Iowa by city. You can see the difference between the cost from the average yearly amount ($1,564) across the state.
| City | Average Iowa Car Insurance Cost | Difference From Iowa Average |
| --- | --- | --- |
| Cedar Rapids | $1,259 | -$305 |
| Davenport | $1,333 | -$231 |
| Des Moines | $1,348 | -$216 |
| Iowa City | $1,356 | -$208 |
| Sioux City | $1,680 | +$116 |
Average Cost of Car Insurance By Company
The chart below breaks down the average annual cost by an insurance company. Iowa's cheapest premiums come from State Farm.
| Car Insurance Company | Average Full-Coverage Premium (Annually) |
| --- | --- |
| State Farm | $768 |
| Farm Bureau | $1,308 |
| Geico | $1,764 |
| Nationwide | $1,776 |
Average Cost of Insurance By Age
Age plays a role in determining insurance premiums. Here's a breakdown of Iowa car insurance average annual costs by age bracket.
| Age | Average Full-Coverage Premium (Annually) |
| --- | --- |
| Age 16 | $4,071.66 |
| Age 18 | $3,233.17 |
| Age 20 | $1,407.76 |
| Age 25 | $1,263.45 |
| Age 30 | $999.27 |
| Age 40 | $949.32 |
| Age 50 | $849.60 |
| Age 60 | $864.50 |
| Age 70 | $1,009.32 |
Average Cost of Car Insurance By Gender
In Iowa, insurance premiums differ if you are a male or female. Here's the breakdown average:
| Gender | Average Full-Coverage Premium (Annually) |
| --- | --- |
| Male | $1,015 |
| Female | $1,010 |
Average Cost of Car Insurance By Credit Score
Your credit score also impacts your insurance premiums. Iowa's rates by credit score are cheaper than the national average, as seen in the chart below:
| | Poor | Average | Good | Excellent |
| --- | --- | --- | --- | --- |
| National Average | $3,005 | $1,910 | $1,775 | $1,560 |
| Iowa | $1,720 | $1,220 | $1,055 | $915 |
Average Cost of Car Insurance By Driving Record
Your car insurance premiums rise in Iowa if you have an accident. You may also see rates increase when you receive a violation or ticket.
| Driving Incident | Average Full-Coverage Premium (Annually) |
| --- | --- |
| Clean Driving Record | $1,265 |
| Speeding Ticket | $1,375 |
| Accident | $1,605 |
| DUI/DWI | $1,740 |
What Optional Iowa Auto Insurance Coverages Should You Consider?
There are many options coverages to add to your auto insurance in Iowa, such as:
Medical Payments
Roadside Assistance
Uninsured/Underinsured Motorist Bodily Injury
Uninsured Motorist Property Damage
What Auto Insurance Discounts To Look For In Iowa
You should always inquire about discounts available when finding car insurance. Many companies in Iowa offer some long-term customers rewards and potential savings with discounts such as:
Good Driver: clean driving record and no claims
Good Student: higher than "B" average are eligible
Driver Education: defensive driving courses and classes
Continuously Insured: insured for at least six months
Pay your policy in full or set up automatic payments
Go paperless
Bundle your policies (car, home, life) with one insurer
Safety & Security devices (car alarms, airbags, etc.)
Iowa Car Insurance FAQs
What car insurance is required in Iowa?
The state of Iowa requires minimum liability coverage for your car. It covers $20,000 for bodily injury or death for one person, $40,000 for two or more persons, and $15,000 for property damage in an accident.
What is full-coverage insurance in Iowa?
Full coverage auto insurance goes beyond the state's minimum requirement for coverage. Besides the liability coverage, additionally, you obtain collision and comprehensive insurance.
Does insurance follow the car or the driver in Iowa?
Insurance follows the car in Iowa, not the driver. Whoever caused the automobile accident, insurance is the primary source of compensation for damages.
How long after buying a car do you have to get insurance in Iowa?
The Iowa new-car insurance grace period is two to 30 days. If you're insured already, you have a grace period to add your new vehicle to your existing policy.
However, driving a car without insurance is illegal if you're uninsured. And, most car companies won't allow you to drive a car off their lot without proof of insurance.
How To Purchase Iowa Car Insurance
Shopping for cheap car insurance in Iowa takes some time. You must determine your vehicle's coverage based on factors (make, model, year, mileage). Then, obtain multiple quotes across insurance companies to compare rates. Ask about discounts or other options to help save you money before making your final decision.
We make the process simple by giving you multiple quotes at once. Use our online quote tool to find the best deal now.