UPDATED: MARCH 14, 2023 | 3 MIN READ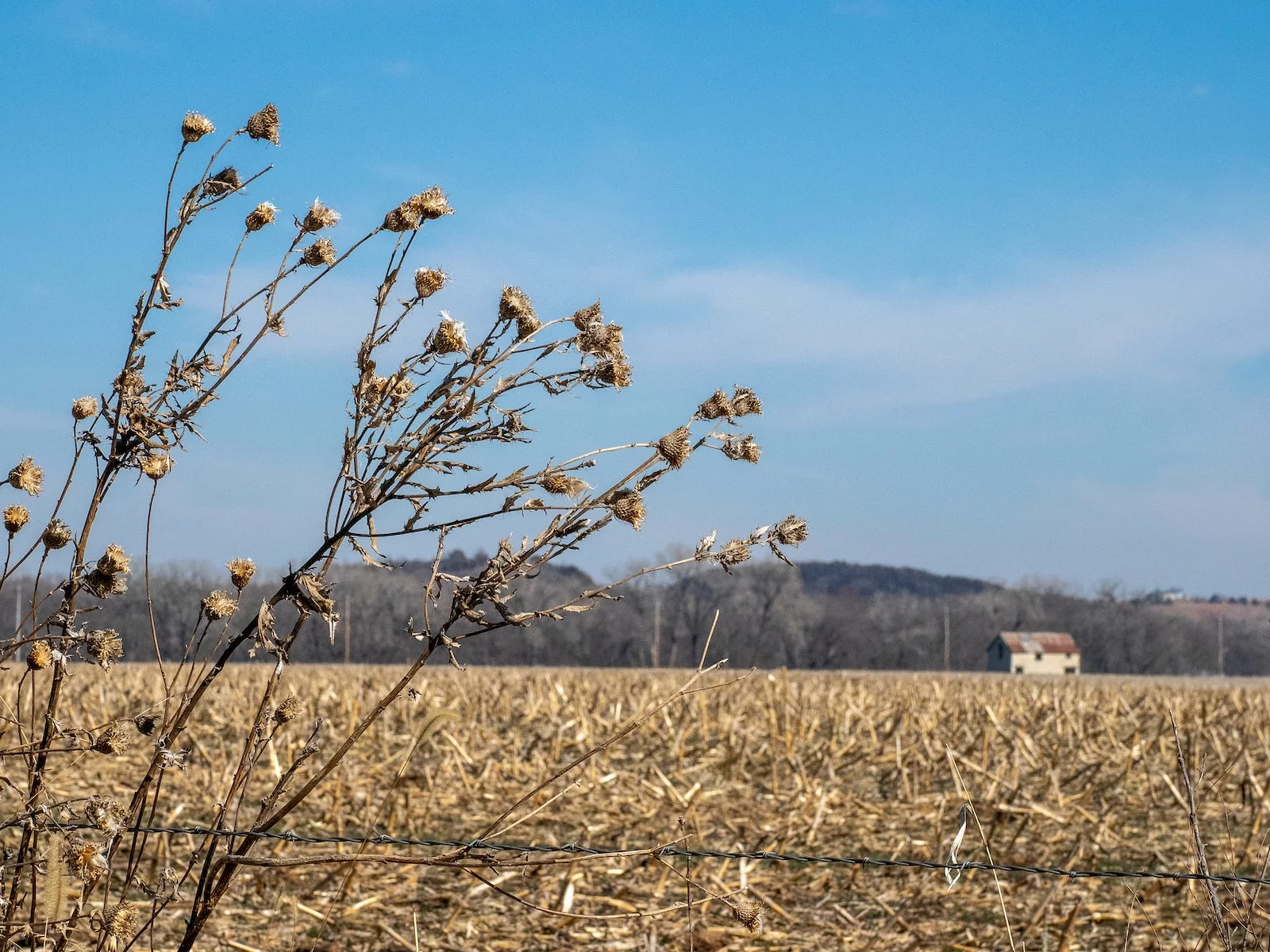 On average, Kansas residents pay $1,698 per year for full coverage auto insurance, about 8% more than the national average. Other factors determine your actual rate. If you're looking for cheap car insurance in Kansas, this article should help.
Best Kansas Car Insurance Companies
The average car insurance cost in Kansas is higher than the U.S. average, but you can still find ways to save by knowing where to shop. The best Kansas car insurance companies are State Farm and Farm Bureau when comparing customer satisfaction scores and pricing.
Cheapest Car Insurance Company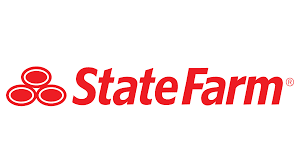 Kansas drivers searching for the cheapest car insurance should request a quote from State Farm, American Family, and Farm Bureau. State Farm's average rate is $1,157 — $541 cheaper than the state's typical rate.
Company With the Best Customer Service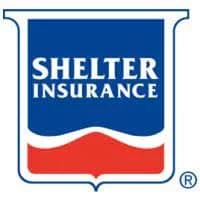 When considering good customer service and claim satisfaction ratings, the Kansas car insurance companies with the best service are Shelter Insurance, State Farm, and Farm Bureau. Shelter Insurance carries an 856 score with JD Power, while State Farm scored 847 and holds an AM Best rating of A++. Farm Bureau is rated A+.
Company With the Best Discounts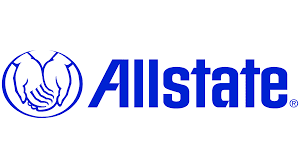 Many car insurance companies in Kansas will offer discounts, but your exact savings amount will vary. State Farm bundling discount claims drivers can save up to 17%, and Allstate's policy bundling advertises savings of up to 25%. Generally, Kansas drivers can also lower their car insurance rate by raising their deductible or improving their credit score.
Kansas Insurance Demographics
Like other states, Kansas car insurance companies consider demographics when determining rates. A quick rundown of Kansas's demographics is below:
Crime Rates: Kansas reported 64,077 property crimes and 12,385 violent crimes. State residents have a 1 in 237 chance of becoming a violent crime victims.
Median Household Income: The median Kansas household income is $61,091, about 6% less expensive than the U.S. median income.
Median Age Range: Kansas's median age range is 25-34, and the state's largest age group is 35-54, at 23.9% of the population.
Education: Kansas high school graduates make up over 91% of the population. About a third of Kansans graduated college, and around 5% are enrolled.
Common Risk Factors In Kansas
Kansas experiences severe weather more often than most states, including thunderstorms, hail, and tornadoes, especially in the spring and summer months.
Auto Insurance Laws In Kansas
Car insurance is mandatory for all Kansas drivers. The state also carries provisions for personal injury protection (PIP), liability coverage, and uninsured or underinsured motorist coverage.
What are the minimum car insurance requirements in Kansas?
Kansas has both minimum liability insurance requirements and minimum no-fault and uninsured/underinsured coverage requirements, including:
Personal injury protection (PIP) of $4,500 per person for medical expenses
$25,000 per person for bodily injury ($50,000 per accident)
$25,000 per accident for property damages
$25,000 per person in uninsured/underinsured motorist coverage ($50,000 per accident)
Am I required to carry uninsured motorist coverage in Kansas?
In Kansas, residents are required to carry car insurance with uninsured motorist coverage.
Kansas SR-22 policies
If your license is revoked or suspended, your insurer must file a Kansas SR-22 certificate. It guarantees minimum liability insurance coverage, as the insurance company monitors the policy to ensure you meet minimum coverage requirements.
All Kansas liability insurance policies, including SR-22 insurance, must meet the following requirements:
$25,000 in property damage per accident
$25,000 bodily injury per accident
$50,000 bodily injury liability for all injuries per accident
Is Kansas a no-fault state?
Kansas is a no-fault state, meaning your car insurer pays for your medical costs for injuries from an accident regardless of fault.
What happens if my vehicle isn't properly insured in Kansas?
Continuous car insurance is required on any state-registered vehicle in Kansas. Lapsed coverage puts drivers at risk of fines of at least $300, up to half a year in jail, and license suspension.
Does Kansas accept digital insurance cards?
If you're pulled over in Kansas, you may show the officer electronic proof of insurance coverage.
How Much Does Car Insurance In Kansas Cost?
Kansas state residents pay a typical rate of $1,698 per year for full coverage car insurance. Your zip code will be a determining factor.
At $1,577 each year for full coverage, Gardner has the cheapest car insurance in Kansas. The most expensive car insurance is in Garden City, at $2,032 per year.
Average Cost of Insurance By City
Your Kansas zip code impacts your actual car insurance rate. If you reside in a densely populated area, you will pay more. For example, Kansas City's average rate is 14% higher than the Kansas average, while Olathe is 9% cheaper.
| City | Average Kansas Car Insurance Cost | Difference From Kansas Average |
| --- | --- | --- |
| Kansas City | $167 | 14% |
| Olathe | $133 | -9% |
| Overland Park | $135 | -8% |
| Topeka | $139 | -5% |
| Wichita | $152 | 3% |
Average Cost of Car Insurance By Company
In addition to your zip code, auto insurance rates in Kansas also vary from company to company. It's wise to review several carriers to compare. Among the companies on the list below, State Farm's rates are currently the cheapest in Kansas, while Progressive's rates are the priciest.
| Car Insurance Company | Average Full-Coverage Premium (Annually) |
| --- | --- |
| State Farm | $1,152 |
| American Family | $1,644 |
| Farm Bureau | $1,680 |
| Progressive | $1,848 |
Average Cost of Insurance By Age
Age is also an essential factor to consider when shopping for auto insurance in Kansas. As with most states, 18 and 20-year-olds pay the highest premiums, while the rates decline as you age.
| Age | Average Full-Coverage Premium (Annually) |
| --- | --- |
| Age 16 | $2,099 |
| Age 18 | $4,960 |
| Age 20 | $3,838 |
| Age 25 | $2,153 |
| Age 30 | $1,956 |
| Age 40 | $1,822 |
| Age 50 | $1,597 |
| Age 60 | $1,538 |
| Age 70 | $1,600 |
Average Cost of Car Insurance By Gender
Your gender won't play a significant factor in Kansas, but generally, women pay slightly more than men for car insurance.
| Gender | Average Full-Coverage Premium (Annually) |
| --- | --- |
| Male | $1,425 |
| Female | $1,440 |
Average Cost of Car Insurance By Credit Score
Kansas drivers with excellent credit scores will save hundreds on car insurance compared to drivers with poor credit. On average, those with bad credit risk paying about $1,000 more annually.
| | Poor | Average | Good | Excellent |
| --- | --- | --- | --- | --- |
| National Average | $2,887 | $2,296 | $1,912 | $1,350 |
| Kansas | $2,700 | $2,230 | $1,815 | $1,250 |
Average Cost of Insurance By Driving Record
Kansas drivers with a clean record will probably pay around the average state rate. A speeding ticket, accident, or DUI/DWI will cause rates to jump considerably.
| Driving Incident | Average Full-Coverage Premium (Annually) |
| --- | --- |
| Clean Driving Record | $1,698 |
| Speeding Ticket | $2,028 |
| Accident | $2,388 |
| DUI/DWI | $2,930 |
What Optional Coverages Should You Consider?
For added security, you may want to consider adding optional coverages to your Kansas car insurance policy, such as:
Accident forgiveness, your rates remain the same after your first at-fault accident.
Comprehensive coverage to repair your car from non-collision-related damage.
Good As New Vehicle Replacement to offer greater coverage for a new vehicle.
Roadside assistance covers jump-starts, lockout service, fuel delivery, and more.
Loss of use/rental car expense to pay for a rental car if your car is damaged in a covered loss.
What Auto Insurance Discounts To Look For In Kansas
There are several ways to save on auto insurance in Kansas, like taking advantage of as many discounts as possible. When shopping for rates, look for the following discounts:
Safe driver discounts that record your personal driving habits
Paid-in-full discounts when you pay your annual premium all at once
Safety equipment discounts such as installing an anti-theft system and anti-lock brakes
New car discounts for cars less than a year old
FAQs
What's the average cost of car insurance in Kansas?
Kansas residents pay an annual average of $1,698 for car insurance.
Is car insurance cheaper in Kansas or Missouri?
Drivers in Kansas pay about 8% more than the national average. In Missouri, drivers pay about 11% more than the U.S. average.
Is KS a no-fault state?
Kansas is a no-fault state, meaning all drivers involved in an accident must file a claim with their car insurance company regardless of fault.
Does insurance follow the car or the driver in Kansas?
Kansas car insurance (collision, comprehensive, and property damage liability) usually follows the car. Personal injury protection (PIP) follows the driver.
How To Find Cheap Car Insurance In Kansas
Shop around and compare rates to ensure you find a price that suits your need and budget. It's best to request quotes from at least three companies. Use our auto insurance quote tool to compare rates now.