UPDATED: MARCH 14, 2023 | 2 MIN READ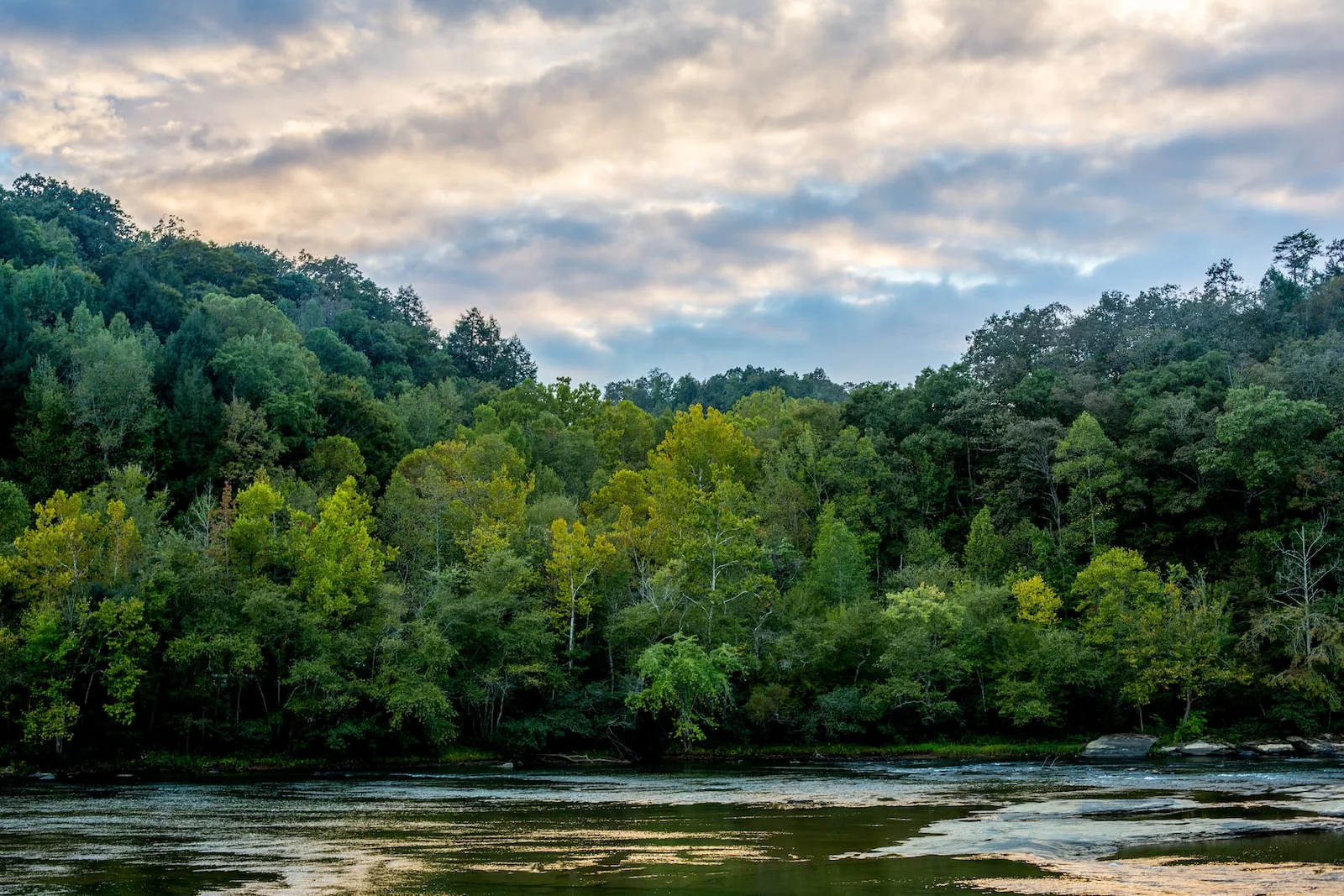 Car insurance premium quotes in Kentucky can vary widely. They consider many factors, including driving record, location, age, and more. Deductibles, claims, and other aspects of insurance can be confusing. Here is a guide for everything you need to know when buying car insurance in Kentucky.
Best Kentucky Car Insurance Companies
Finding the best car insurance doesn't always mean finding the cheapest. Depending on your vehicle and car coverage needs, you may prefer companies for other reasons. Below are the best companies in Kentucky for affordability, customer service, and discount options.
Cheapest Kentucky Car Insurance Company
The most affordable quotes for car insurance in Kentucky come from Farm Bureau. The minimum-coverage insurance is $503 yearly, which is 51% (more than half!) cheaper than the state's average. The cheapest full-coverage option is with State Farm at $1,334 yearly.
Kentucky Car Insurance Company With the Best Customer Service
In addition to being the cheapest for minimum coverage, Farm Bureau also boasts high customer service satisfaction. It has the best editor's rating and customer service score among residents of Kentucky. In addition, USAA and
Kentucky Car Insurance With the Best Premium-Reducing Programs
If you want to bundle your insurance policies in Kentucky, State Farm has multiple options. You can insure more than one vehicle, your home or renter's insurance, or your boat alongside your auto insurance. By bundling policies together, you receive a reduction in your monthly premium.
Kentucky Car Insurance Company With the Discounts
State Farm is also the top pick for car insurance in Kentucky with discounts. They offer good student, driver education, distant student, and plenty of loyalty discounts for drivers.
Local and Regional Carriers
Kentucky Farm Bureau
Kentucky Farm Bureau insures drivers from Lexington to Bowling Green, with offices throughout every Kentucky county. Members of the Kentucky Farm Bureau may purchase car insurance from the organization and enjoy a customized policy.
Auto insurance coverages from Kentucky Farm Bureau include bodily injury liability, collision, other than collision, uninsured/underinsured motorists, and medical payments, with additional options available.
Drivers save on their premiums with a home-auto bundle, good student discount, driving training discount, safe driver discount, and various savings for safety devices. You may also save if you drive a school bus in Kentucky.
Westfield Insurance
Westfield Insurance is a leading Midwest carrier for Kentucky drivers and offers insurance for cars, trucks, and SUVs. With Westfield Insurance, you can choose from various coverages, including liability, collision, comprehensive, medical payments, and more.
Their roadside assistance coverage makes it easy to get help with breakdowns, flat tires, and other incidents on the road.
If you have a home, Westfield Insurance features Wespak, a combination home and auto insurance policy with all the options you need in one payment.
Discounts from Westfield Insurance include savings for claim-free customers, legacy customers, driving course participants, good students, and other options.
Grange Insurance
Grange Insurance is a Midwest regional carrier located in the Midwest. Kentucky drivers may access customized auto insurance coverages, including liability, comprehensive, collision, medical payments, and personal injury. You can opt for coverages such as identity theft, loan/lease gap, full glass, new car replacement, and pet injury.
Grange Insurance works hard to develop a range of protection options for Kentucky drivers and helps them save with valuable discounts. Grange Insurance offers savings with a safe driving app, good student discounts, and bundles.
Kentucky Insurance Demographics
State demographics play an important role in insurance premiums. Below are some of the standard demographics across Kentucky:
Crime Rates: Violent crime only rates at 2.26% per 1,000 residents and a property crime rate of 21.29%. These are far below national averages.
Average Household Income: 4.2% of households are high-income in Kentucky. The average household income is $72,318.
Median Age Range: The median age in Kentucky is 38.6 years. There are slightly more females (50.8%) than males (49.2%).
Education: Just over 33% of residents in Kentucky 25 and older have a high school diploma or equivalency. It ranks 47 out of 50 states with bachelor's degrees for those 25 and older.
Common Risk Factors In Kentucky
Unfortunately, numerous weather risks for the state of Kentucky can also affect your car insurance payments. It has four of the five most prominent risk factors – extreme heat, drought, inland flooding, and wildfires. High humidity makes for severe storms.
Auto Insurance Laws In Kentucky
If you own a motor vehicle, you aren't allowed to operate it unless you have insurance. There are minimum car insurance requirements you need in Kentucky.
What are the minimum car insurance requirements in Kentucky?
The minimum insurance you must carry includes:
Bodily Injury: $25,000 per person/$50,000 per accident
Property Damage: $25,000 per accident
Bodily Injury Protection (PIP): $10,000 per accident.
Purchasing your insurance policy fulfills your responsibility within Kentucky as long as you meet these minimum limits.
Am I required to carry uninsured motorist coverage in Kentucky?
Uninsured motorist coverage is not required in Kentucky. Drivers can reject this coverage in writing. Still, insurance companies must offer at least $25,000 for uninsured motorist coverage per person.
Is Kentucky a no-fault state?
Kentucky is a "choice no-fault" state, which means car owners can opt out of the no-fault system. It gives people the right to sue whoever may have caused the accident.
What happens if my vehicle isn't properly insured in Kentucky?
If you have a vehicle in Kentucky without proper insurance, you risk having your car's registration revoked. You may also incur fines up to $1,000 and even jail time.
Does Kentucky accept digital insurance cards?
Many insurance companies have apps, and you can access your information through a mobile device. Kentucky does permit drivers to use these electronic versions, or digital insurance cards, as proof of coverage.
How Much Does Car Insurance In Kentucky Cost?
Kentucky is one of the most affordable US states for car insurance. The average cost runs at $748 yearly for minimum coverage. For full coverage, the average is $2,128 per year.
Average Cost of Car Insurance By City
Depending on where you live in Kentucky, it can affect your car insurance premiums. Here is a breakdown of average costs compared to the state average by city.
| City | Average Kentucky Car Insurance Cost | Difference From Kentucky Average |
| --- | --- | --- |
| Bowling Green | $1,654 | -$474 |
| Covington | $1,634 | -$494 |
| Lexington | $1,662 | -$466 |
| Louisville | $2,274 | +$146 |
| Owensboro | $1,603 | -$525 |
Average Cost of Car Insurance By Company
Car insurance premiums vary between carriers. Below is a list of the average full-coverage amounts by company in Kentucky.
| Car Insurance Company | Average Full-Coverage Premium (Annually) |
| --- | --- |
| Farm Bureau | $1,754 |
| State Farm | $1,540 |
| USAA | $1,466 |
| Nationwide | $1,645 |
Average Cost of Car Insurance By Age
Age plays a significant role in the cost of your car insurance. Below is a chart providing the average annual payment of insurance in Kentucky based on your age.
| Age | Average Full-Coverage Premium (Annually) |
| --- | --- |
| Age 16 | $3,593 |
| Age 18 | $3,094 |
| Age 20 | $3,667 |
| Age 25 | $2,852 |
| Age 30 | $2,482 |
| Age 40 | $2,356 |
| Age 50 | $1,391 |
| Age 60 | $1,380 |
| Age 70 | $1,824 |
Average Cost of Car Insurance By Gender
Your gender is another factor affecting your car insurance premium. Below is how much the average annual cost is in Kentucky by gender.
| Gender | Average Full-Coverage Premium (Annually) |
| --- | --- |
| Male | $2,060 |
| Female | $2,102 |
Average Cost of Car Insurance By Credit Score
The chart below covers the national average of car insurance premiums. You can compare them to Kentucky's averages by credit score.
| | Poor | Average | Good | Excellent |
| --- | --- | --- | --- | --- |
| National Average | $3,002 | $1,907 | $1,771 | $1,556 |
| Kentucky | $4,558 | $2,777 | $2,190 | $1,785 |
Average Cost of Car Insurance By Driving Record
If you're at-fault or receive a violation in Kentucky, your insurance rates are going to rise. The more offenses you incur, the more expensive your insurance becomes. Below are the average annual premiums when you receive violations.
| Driving Incident | Average Full-Coverage Premium (Annually) |
| --- | --- |
| Clean Driving Record | $2,128.43 |
| Speeding Ticket | $2,603.63 |
| Accident | $3,164.24 |
| DUI/DWI | $3,134.46 |
What Optional Insurance Coverages Should You Consider?
There are plenty of optional car insurance coverages in Kentucky, varying by the insurer, including:
Rental Car Reimbursement
Medical Payments coverage
Uninsured/Underinsured Motorist Bodily Injury
Uninsured Motorist Property Damage
You should research and review the various coverage options to see if they are necessary to include in your costs.
Auto Insurance Discounts
There are plenty of auto insurance discounts available in Kentucky. Ensure you ask insurance companies if they offer any of the following discounts on your premium:
Defensive driving
Safe driver
Paying your policy in whole or setting up automatic payments
Insured for six months or more
Customer loyalty, if you're a long-term customer with a company
Bundling policies (home, auto, life, etc.)
Safety and Security features – alarms, anti-lock brakes, anti-theft devices, and other safety add-ons
FAQs
Is car insurance expensive in Kentucky?
The average cost of car insurance in Kentucky is around $748 annually, with full coverage at $2,128. These amounts are both lower than the national average. But, your premiums can vary depending on many factors.
Is Kentucky a no-fault state?
Sort of – Kentucky is a choice no-fault state, which means car owners can opt out of the no-fault system. It gives you the option to choose to sue if an accident occurs. For a no-fault, you go straight to your insurance company to settle in the event of an accident.
What happens if you get into a car accident without insurance in Kentucky?
There are penalties in Kentucky for driving without insurance. Your car's registration is revoked, and you are fined between $500-$1,000 or serve up to 90 days in jail.
Is car insurance required in KY?
All motor vehicle owners must carry minimum liability coverage for their cars in Kentucky.
Can you go to jail for no insurance in Kentucky?
You can get up to 90 days of jail time if found with no car insurance in Kentucky.
How To Purchase Car Insurance In Kentucky
When purchasing car insurance in Kentucky, remember to take your time. First, figure out what your coverage needs based on your vehicle. Then, you should compare many quotes across multiple carriers to see affordability. Lastly, make sure to inquire about discounts or premium-reducing programs to help lower your monthly costs.