UPDATED: JANUARY 13, 2023 | 2 MIN READ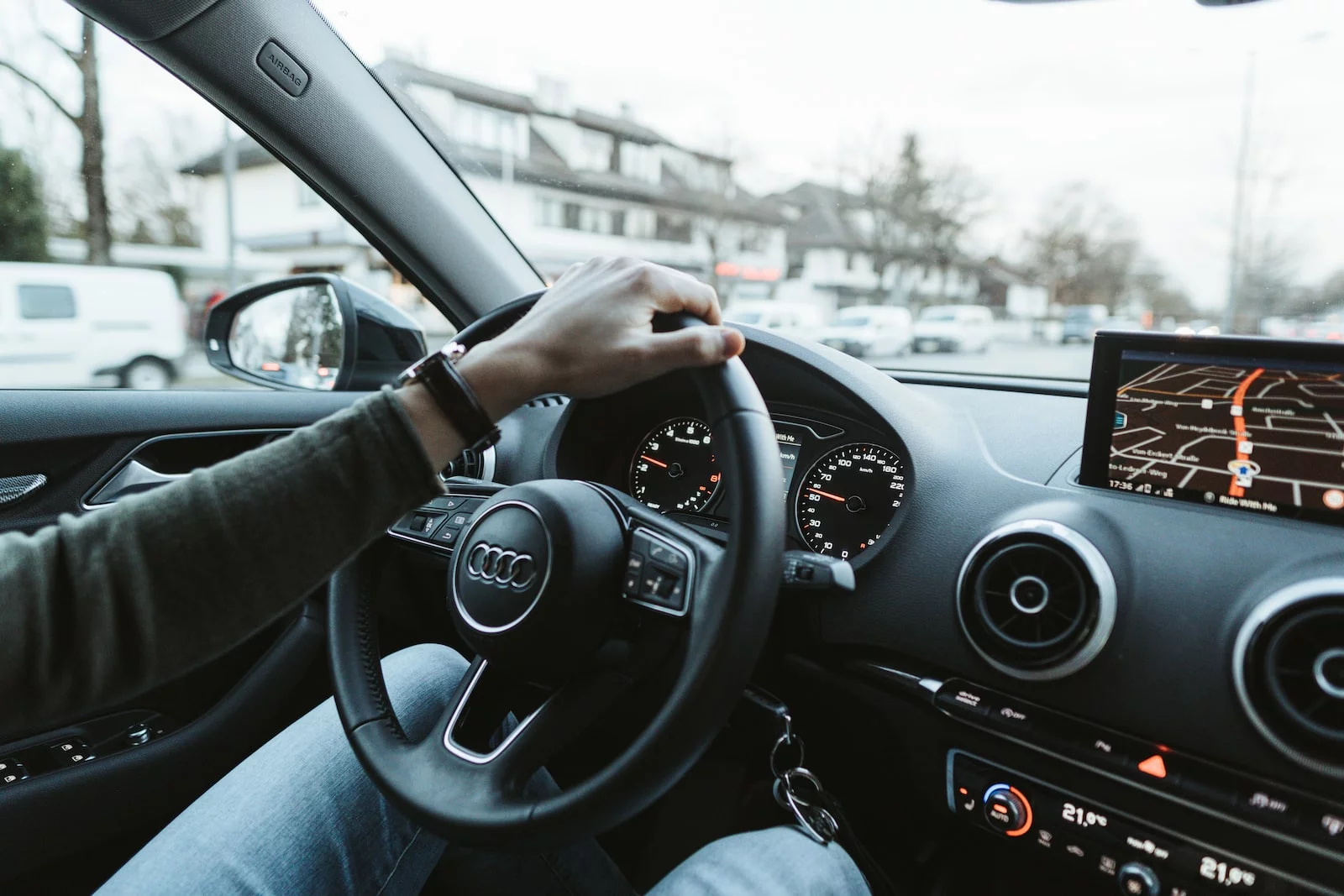 Residents who live in Kentucky must abide by specific laws and requirements to stay legal while behind the wheel. And if you fail to meet these minimum insurance requirements, you could easily find yourself in a mound of legal troubles. Let's look further into Kentucky's insurance coverage laws and the potential consequences of failing to uphold proper insurance.
Kentucky car insurance minimum requirements
Every state in the country has its own set of requirements and laws when it pertains to auto insurance. And one of the most important things drivers must do is purchase at least the minimum required insurance coverage. Kentucky drivers are required to carry the following insurance limits:
$25,000 in bodily injury liability coverage per person.
$50,000 in bodily injury coverage per accident.
$25,00 in property damage liability coverage per accident.
$10,000 in personal injury protection (PIP) coverage per accident. 
Of course, just because the above-listed limits are the minimum amount required, it doesn't mean that you can't add even more coverage. You'll be responsible for the remaining out-of-pocket amounts if your accident costs more than your insurance covers. So, carrying extended coverage limits is always suggested if you feel you need them.
Liability coverage in Kentucky
Liability insurance helps cover any damages incurred by you while in a car accident. Not only does this include property damage, but it also covers bodily injuries. 
Liability insurance coverage is split into three parts: bodily injury per accident, bodily injury per person, and property damage coverage. In Kentucky, drivers must carry both liability insurance equating to 25/50/25 and PIP coverage. If motorists fail to meet the state's required minimum, they could face many consequences, such as fines, suspensions, or more.
State-mandated auto insurance limits you should know
Insurance limits are the least amounts of coverage that drivers can buy to remain legal while driving. Each state has its own set of insurance limits regarding driving privileges and car insurance.
Kentucky's state-mandated insurance limits include 25/50/25 in insurance coverage. You can always increase limits if necessary for you and your situation. It's also important to know that Kentucky, along with just several other states, allows for an individual combined limit of $60,000 that can combine any of the coverage limits above.
Are Kentucky's minimum requirements providing enough coverage?
Kentucky's insurance requirements are equivalent to other states within the United States. But just because you have the minimum coverage required doesn't necessarily mean that you'll have enough coverage to ensure you're fully covered in the event of a severe accident.
Costs can add up incredibly quickly as the result of a car accident, and you could easily find yourself owing tens of thousands of dollars out-of-pocket, despite carrying the legally required insurance coverage. It's best practice to sit down and assess your current assets, ensuring that you are appropriately covered and would have enough coverage to pay for damages or injuries.
Another thing to remember is that if you lease or finance your motor vehicle, you'll likely be required to carry full coverage, which includes comprehensive and collision coverage. Every driver's situation will be different, and it's usually just a tiny upcharge to increase your limits. If you can afford to raise your premium, we highly suggest ensuring you have sufficient insurance coverage.
Penalties for driving without proof of insurance in Kentucky
Not only do you risk being involved in a car accident while on the road, but you also run the risk of getting pulled over by law enforcement. You'll face steep penalties if you're pulled over or in an accident and officers determine you're not insured. Kentucky state law indicates that you could face the following penalties for lack of adequate vehicle insurance:
Fines range between $500 and $1,000.
Car registration revocation.
A maximum of 90 days in jail.
Kentucky's optional car insurance coverage
In addition to Kentucky's required PIP and liability coverage, other car insurance options are available to drivers.
Comprehensive coverage: This helps pay for damages to your vehicle that don't result from a collision. Covered perils would include things such as storm damage to your car, theft, or vandalism. 
Collision coverage: This coverage covers any damage sustained to your car resulting from a collision. This doesn't just mean collisions with other vehicles but can also include collisions with animals.
Medical payment coverage: This coverage is similar to PIP as it covers the costs of any injuries you or a passenger sustain in your vehicle while in a car accident.
Loan/Lease payoff coverage: This coverage is great if you're financing or leasing your car. It'll help cover the cost difference between what you owe and your car's actual cash value. 
Roadside assistance coverage: If your car breaks down on the side of the road, this coverage will help step in. This helps cover changing tires, jumpstarts, gas delivery, and battery replacements.
Rental car reimbursement coverage: If your vehicle isn't drivable because of a covered peril, this coverage helps cover the cost of a rental car.
Uninsured/Underinsured motorist bodily injury insurance coverage: This coverage steps in if you're involved in a car accident with an uninsured driver and are injured as a result. This helps cover your medical costs. Underinsured insurance coverage will kick in if the other driver has insurance but their limits aren't high enough to cover your medical expenses. 
Uninsured motorist property damage coverage: This coverage works similarly to uninsured/underinsured bodily injury coverage. The difference between this coverage and the above-mentioned is that this helps cover your property if another driver has no insurance or inadequate insurance and cant cover the cost of the damages incurred. 
Guest PIP coverage: This coverage helps cover passengers in your vehicle in case they're injured during a car accident.
Additional PIP coverage: If Kentucky's required $10,000 limit isn't enough coverage for your liking, you can increase your limits. 
Why it's important to follow Kentucky car insurance laws and requirements
Drivers are at-risk of car accidents, no matter how good of a driver they are. Making sure you have the most appropriate coverage limits is essential to remain legal and, quite honestly, stress-free. If you fail to carry enough auto insurance, you could find yourself in the midst of financial and legal issues.
When you have the minimum required car insurance, you ensure protection against legal ramifications. And if those limits aren't sufficient, you can add additional coverage for an affordable price.
How much does the minimum car insurance cost in Kentucky?
Car insurance rates vary in Kentucky, depending on many different variables. Some of the factors that weigh into how much insurance costs include:
The average cost of minimal car insurance in Kentucky can cost as low as around $31 per month and can increase from there. Of course, this is for a single driver in a household.
Different factors impact pricing, and each car insurance company will have different rates depending on available coverages. It's best to speak directly with an insurance agent to get the best idea of car insurance pricing in your area.
Cheapest minimum liability car insurance in Kentucky
The cheapest car insurance in Kentucky will run drivers around $370 per year with USAA insurance. Although this is a fantastic rate, USAA insurance only covers current and former military members and spouses.
So, if this doesn't apply to you, you'll need to find another inexpensive company to work with. The next cheapest car insurance in Kentucky is with State Farm, which is around $430 per year.
Minimum car insurance requirement in Kentucky when leasing a car
Many drivers choose to lease vehicles for many different reasons. But if you decide to go this route, remember that most leasing companies require drivers to carry full car insurance coverage.
Which, in this case, is significantly more coverage than the state of Kentucky requires. Full coverage insurance typically includes liability limits of 100/300/50.
Of course, different leasing companies could require drivers to have additional limits when obtaining car insurance. If you decide to lease a car, check with the company beforehand to confirm the coverage limits you'll need to carry.
FAQs
Does Kentucky require car insurance?
Drivers in Kentucky must carry liability coverage of at least 25/50/25 and PIP insurance of at least $10,000 per accident to remain legal. Drivers who fail to meet Kentucky's minimum insurance requirements can face fines, registration or license suspensions or revocations, and possibly jail time. 
Do you need a driver's license in Kentucky to get car insurance?
Kentucky residents can buy car insurance without a driver's license. However, drivers must be declared as an excluded driver on the policy, and the primary driver must have a valid driver's license and be a co-owner of the insured car.
If you have no driver's license and no driving record, you'll be considered a high-risk driver in Kentucky and will likely need to pay more in insurance premiums.
Does Kentucky require car insurance to register a vehicle?
A current and active car insurance policy is required when taking care of your vehicle registration. Furthermore, your insurance must meet the state's minimum liability coverage requirements.
Get Coverage That Meets Kentucky's Car Insurance Requirements
Don't get caught on the road without proper car insurance. Not only could you end up under financial strain, but you could also face plenty of legal consequences. Complete our online car insurance quote form to get your customized quote with the best auto insurance rates in minutes.