UPDATED: MARCH 14, 2023 | 2 MIN READ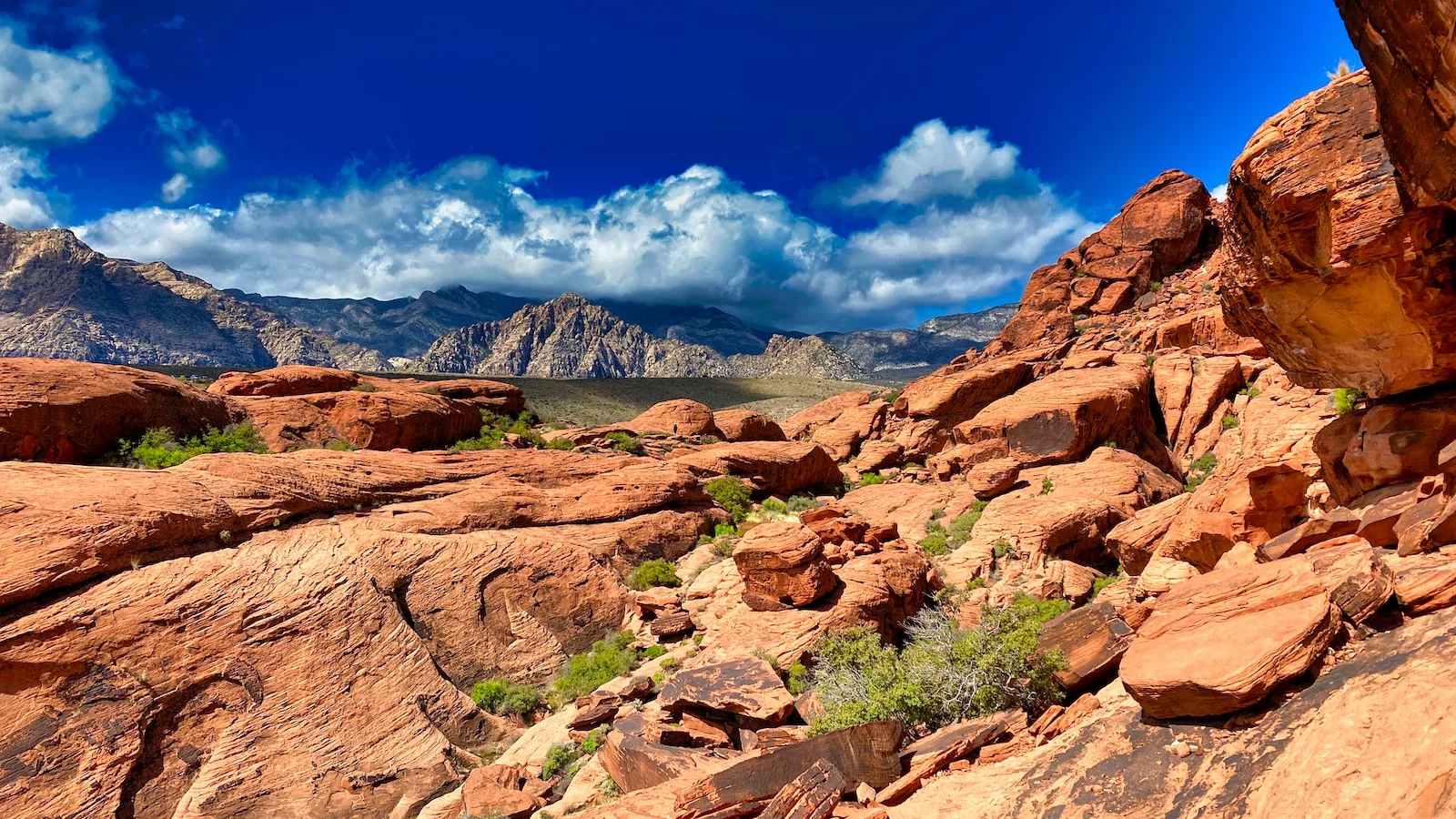 If you're shopping for car insurance in Nevada, you can expect to pay an annual average of $1,768. That's only the average — your actual rate will depend on various factors, such as age, location, and credit. You can save even more on your Nevada auto insurance by learning more about the determining factors and company-specific rates below.
Best Nevada Car Insurance Companies
Nevada's average auto insurance cost is consistent with the national average, but insurance companies will still consider many factors to determine your rate. When comparing customer satisfaction rankings and rates, Nevada's best car insurance companies are American Family and State Farm.
Cheapest Nevada Car Insurance Company
Before finding the cheapest Nevada car insurance company, consider the type of coverage you need. For example, the minimum coverage is cheaper than full coverage but only covers injuries to others.
Geico, Progressive, and State Farm currently offer the cheapest car insurance in Nevada.
Company With the Best Customer Service
Those looking for Nevada auto insurance with stellar customer service ratings should request quotes from Geico and State Farm. Both insurance companies have high J.D. Power Customer Satisfaction ratings.
Company With the Best Discounts
Like most of the country, Progressive offers an impressive list of discounts available to drivers in Nevada:
Online discounts (online quote and sign online)
Continuous insurance discounts
Payment/billing discounts (Automatic payment, pay in full, and paperless billing)
Student savings (Good student, distant student, and teen driver)
Safe driver and snapshot program discounts
Homeowner, multi-policy, and multi-car discounts
Local and Regional Car Insurance Carriers In Nevada
Allstate
Nevada Allstate car insurance for Silver State drivers features all of the essential state minimum coverages, plus plenty of extras. Local agents for Reno, Sparks, and other popular Nevada cities make it easy to protect your car.
Bodily injury and property damage liability meet state requirements, while uninsured/underinsured motorists, medical payments, collision, and comprehensive shield your vehicle from expensive lawsuits or repairs.
Start saving with an Allstate policy, thanks to their auto discounts for multiple cars, responsible driving, paperless billing, and good students.
Hallmark Insurance
Hallmark Insurance is a regional carrier for Nevada specializing in minimum liability policies. Unlike other Nevada carriers, Hallmark Insurance works with SR-22 drivers, foreign licenses, and other motorists challenging to insure.
Auto policy options include liability, full coverage, and non-owner. Options for coverages such as comprehensive, collision, medical payments, towing/labor, and rental reimbursement enhance vehicle protection.
Its varying discounts for homeowner policyholders, multiple cars, prior coverage, and recurring payments may offer ways to save.
American Modern Insurance Group
American Modern Insurance Group is a regional insurance carrier for Nevada residents and offers specialty car insurance that meets needs standard insurers might not match.
Its car insurance products include policies for collector cars, golf carts, RVs, and motorhomes. Coverages bodily injury and property damage liability, collision, comprehensive, offer solid protection but agreed loss settlement coverage protects the value of your vintage or antique vehicle.
Several discounts provide good savings, with premium deductions from a vehicle worth more than $150,000, a car club membership, and an accident prevention course.
Nevada Insurance Demographics
Your actual rates will depend on many factors, like your driving history, age, vehicle make/model, and more. Nevada's demographics below may also contribute to what you end up paying for car insurance:
Crime Rates: Nevada residents have a 4.65 in 1,000 chance of becoming a victim of violent crime. In 2020, the state reported 14,445 instances of violent crime and 60,462 property crime offenses.
Median Household Income: Nevada's median income is $62,043, about 5% less than the national median income of $64,994.
Median Age Range: At 14.6% of the state's population, Nevada's median age group is 25-34. The state's largest age group is 35-54 years old.
Education: Almost 87% of Nevada state residents are high school graduates. Over a quarter graduated college, and about 5% are currently enrolled.
Common Risk Factors In Nevada
Common risk factors in Nevada include flooding, wildfires, hailstorms, and earthquakes.
Auto Insurance Laws In Nevada
Nevada requires car insurance for every driver behind the wheel with minimum requirements.
What are the minimum car insurance requirements in Nevada?
The state's minimum liability car insurance requirements are 25/50/20, meaning Nevada requires:
$25,000 for bodily injury for each person
$50,000 for bodily injury per accident
$20,000 for property damage for each accident
Am I required to carry uninsured motorist coverage in Nevada?
Uninsured motorist coverage isn't required in Nevada, but it's still a good idea if you're involved in an accident.
Nevada SR-22 policies
If your driver's license is suspended, you must have SR22 insurance to reinstate your license in Nevada. SR-22 isn't insurance — it's a form your insurance carrier files to show that your coverage meets the state minimum liability requirements. 
Is Nevada a no-fault state?
Nevada is not a no-fault state, meaning the person responsible for causing the accident pays for the damages.
What happens if my vehicle isn't properly insured in Nevada?
Driving without insurance is a misdemeanor in Nevada. If you're caught without it, you'll have to pay a fine (anywhere from $250-1,000) and a license reinstatement fee of up to $750.
Does Nevada accept digital insurance cards?
Yes, you may present both printed or electronic proof of insurance in Nevada.
How Much Does Car Insurance In Nevada Cost?
Nevada residents pay an annual average of $1,768 for car insurance. Your auto insurance rates will depend on your city, crime rate, population, cost of medical care, and more.
Average Cost of Car Insurance By City
Where you reside will contribute to your auto insurance rate. Currently, Reno offers the cheapest average car insurance cost at $1,900, while Spring Valley tops the list at $2,980, over $1,000, the state's average rate.
| City | Average Nevada Car Insurance Cost |
| --- | --- |
| Henderson | $2,575 |
| Las Vegas | $2,930 |
| North Las Vegas | $2,975 |
| Reno | $1,900 |
| Spring Valley | $2,980 |
Average Cost of Car Insurance By Company
Your car insurance cost in Nevada will also depend on your chosen company. Generally, Geico offers the cheapest rates out of the four companies below, at $1,120. AAA offers the most expensive auto insurance at an average of $3,430.
| Car Insurance Company | Average Full-Coverage Premium (Annually) |
| --- | --- |
| AAA | $3,430 |
| Allstate | $2,460 |
| American Family | $2,150 |
| GEICO | $1,120 |
Average Cost of Car Insurance By Age
Consistent with auto insurance rates across the country, 18 and 20-year-olds pay the most for car insurance. The cheapest premiums in Nevada are generally extended to 60-year-old drivers.
| Age | Average Full-Coverage Premium (Annually) |
| --- | --- |
| Age 16 | $3,398 |
| Age 18 | $6,861 |
| Age 20 | $4,870 |
| Age 25 | $2,836 |
| Age 30 | $2,497 |
| Age 40 | $2,356 |
| Age 50 | $2,118 |
| Age 60 | $2,064 |
| Age 70 | $2,362 |
Average Cost of Car Insurance In Nevada By Gender
In the United States, male drivers generally pay more for car insurance. In Nevada, males pay slightly less than female drivers.
| Gender | Average Full-Coverage Premium (Annually) |
| --- | --- |
| Male | $1,520 |
| Female | $1,605 |
Average Cost of Car Insurance By Credit Score
Insurance companies link your credit score with the likelihood that you'll file a claim. On average, drivers with poor credit will pay $3,680, almost $2,000 more than the state average. Nevadans with great credit pay less than half that amount.
| Credit Score | Average Premium (Annually) |
| --- | --- |
| Poor | $3,680 |
| Fair | $2,750 |
| Good | $2,110 |
| Very Good | $1,635 |
| Great | $1,255 |
Average Cost of Car Insurance By Driving Record
A speeding ticket or accident can cause your auto insurance rates to increase by up to an average of 43%. The most expensive incident is a DUI, which can cause your car insurance rates to skyrocket up to an average of 74%.
| Driving Incident | Average Full-Coverage Premium (Annually) | % Increase In Average Full-Coverage Premium |
| --- | --- | --- |
| Speeding Ticket | $2,755 | 25% |
| Accident | $3,200 | 43% |
| DUI | $3,895 | 74% |
What Optional Nevada Auto Insurance Coverages Should You Consider?
Nevada requires liability coverage, but exploring other options for extra coverage is also a good idea. The following additional coverage is available in Nevada:
Uninsured/Underinsured Motorist coverage
Medical Payments
Gap Insurance
Roadside assistance
Mandatory insurance limits may not be enough to protect you, so ask your insurance company how you can build more comprehensive coverage.
Nevada Auto Insurance Discounts
Many Nevada car insurance companies offer various ways to save on premiums. Check with your insurance company to see if they offer discounts on paperless billing, installing additional safety features, or bundling with your homeowners or renters insurance.
FAQs
How much is car insurance in Nevada per month?
On average, Nevada drivers pay $147.33 each month for car insurance.
Does insurance follow the car or driver in Nevada?
In Nevada, the insurance follows the vehicle, meaning that if you drive and wreck your friend's car, they will file with their own insurance. If you're driving a rental car and cause an accident, your insurance will cover damages.
What happens if someone else drives my car and gets in an accident in Nevada?
If someone else is driving your car and they cause an accident, you will have to file with your insurance.
Is car insurance mandatory in Nevada?
Nevada requires all drivers to have car insurance.
How To Purchase Cheap Car Insurance In Nevada
As you shop for car insurance rates in Nevada, request free quotes from at least three companies. Use our quote tool to compare policy options and find the best one for you.