UPDATED: MARCH 14, 2023 | 1 MIN READ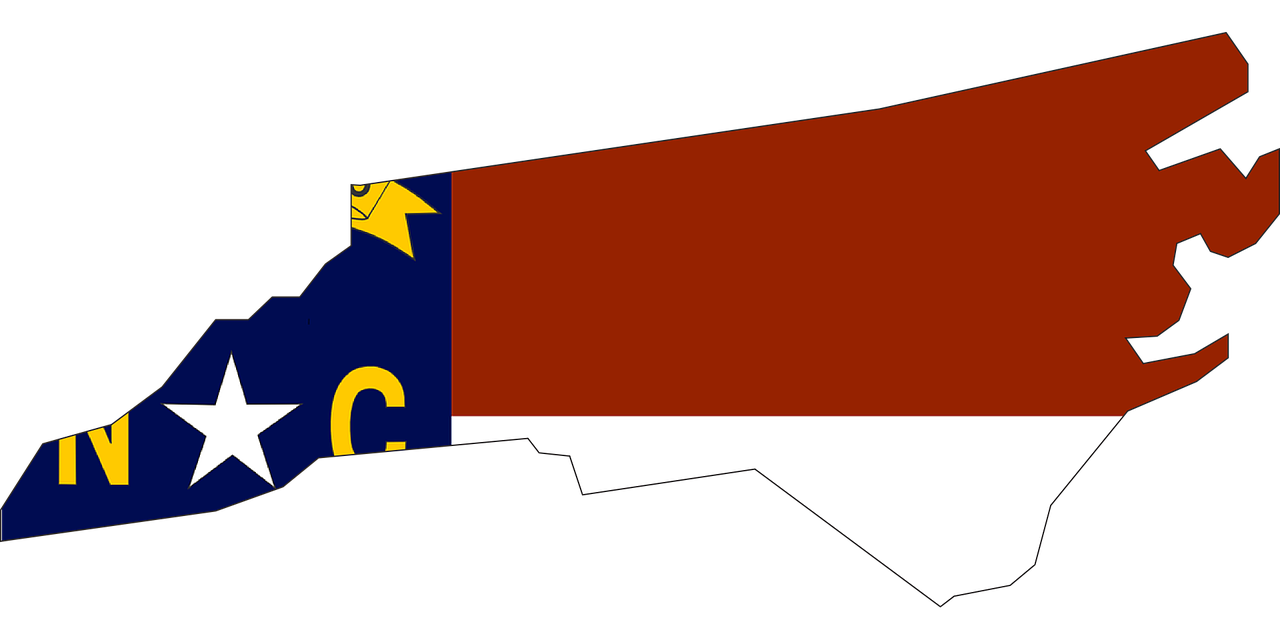 What are the new car insurance requirements in North Carolina? It's the driver's responsibility to keep up to date on all laws and regulations. This report has answers for anyone who has questions about the current rules.
North Carolina Car Insurance Minimum Requirements
North Carolina requires drivers to carry two types of coverage: liability coverage and uninsured/underinsured motorist coverage. Both types of coverage include limits for bodily injury per person, per accident, and property damage. Motorists must prove financial responsibility before they can drive legally.
Liability Coverage in North Carolina
Liability insurance pays out claims if the policyholder is mostly or entirely at fault for the accident. Their auto insurance company uses the liability coverage they purchased to pay claims for the injured motorist(s) medical bills and property damage. But the policyholder's insurance company can only pay out up to the policy's coverage limits. So if the policyholder doesn't purchase enough coverage, it could become a costly mistake.
State-mandated auto insurance limits you should know
The bare minimum limits that drivers must purchase to drive legally in North Carolina are:
$30,000 of bodily injury per person
$60,000 of bodily injury per accident
$25,000 of property damage
Bodily injury and property damage liability are self-explanatory: the at-fault policyholder pays for the injured party's damages. But car accidents aren't always so cut and dry. Hit-and-run accidents, motorists without insurance, or drivers who don't carry sufficient coverage are all potential hazards. And that's why North Carolina also mandates uninsured motorist coverage and underinsured motorist coverage equal to that liability coverage.
Are North Carolina's minimum requirements providing enough coverage?
Purchasing more than the minimum amount provides more financial protection. But it also costs more in monthly premiums. It's the policyholder's responsibility to find an affordable yet sufficient balance between the two.
North Carolina's mandatory legal minimums are a little high, which could protect the policyholder if they're at fault for a severe wreck. But the property damage could be purchased in higher amounts to be safe. If one or more motor vehicles are totaled in the accident, $25,000 likely won't be enough to replace all of them.
Penalties for driving without proof of insurance in North Carolina
Residents can't drive legally without auto insurance. That being said, the penalties for motorists who let coverage lapse are flexible. While drivers in some states could face jail time, lose their driver's license, or thousands in fines and fees, North Carolina motorists only have to pay:
$50 per offense to relicense their vehicle
$50 for the first offense
$100 for the second offense
$150 for each violation thereafter
North Carolina's Optional Car Insurance Coverage
Different drivers have different needs, and many of those needs require extra car insurance coverage. The state doesn't mandate the following options, but it's a good idea to consider them, especially for newer vehicles:
Gap coverage – leased vehicles or cars purchased with a bank loan will likely require this coverage so that the driver doesn't end up underwater on their loan/lease
Collision coverage – this requires an upfront deductible and helps repair the driver's vehicle in the event of a collision
Comprehensive – if that collision is with an animal, or if the vehicle suffers damage from natural disasters, the driver pays a deductible and files a claim against this coverage
Roadside assistance – sends a technician out to help with minor breakdowns, like a dead battery or a flat tire, usually for no charge (might come with a small fee for running out of gas)
Rental car reimbursement – sometimes a driver might need alternate transportation after an accident while their vehicle gets repairs; this coverage helps reduce that cost
Why it's important to follow North Carolina car insurance laws and requirements
Because ignoring auto insurance laws in North Carolina could be an expensive error. First of all, it's illegal, and there are costly fines for each offense. Just because these penalties aren't as harsh as other states is no excuse to ignore them.
Driving without liability coverage is especially costly for any motorist who causes an accident. An insured at-fault driver is protected from (at least) $85,000 worth of damages if they carry the mandatory minimum coverage. An uninsured driver will have to pay those costs (or more) out of their own pocket.
How Much Does the Minimum Car Insurance Cost in North Carolina?
Purchasing the minimum mandatory coverage can help drivers save money if they don't need options like comprehensive or collision. Driving fewer miles than the average motorist or owning an older vehicle can also reduce monthly premiums. Economic factors, such as one's credit score or a lapse in coverage, can also affect the price of an auto insurance policy.
Based on the chart below, North Carolina drivers could be legally insured for less than $40 per month. Nationwide offers an impressive $25 monthly premium, with major competitors like State Farm and GEICO only charging a few dollars more.
Cheapest minimum liability car insurance in North Carolina
| | |
| --- | --- |
| Company | Monthly |
| Nationwide | $25 |
| State Farm | $30 |
| Erie | $32 |
| North Carolina Farm Bureau | $33 |
| GEICO | $36 |
Minimum Car Insurance Requirement in North Carolina When Leasing a Car
Any business that leases out vehicles will demand that their lessees carry a more comprehensive auto policy. If not, they could lose the value of their asset. Drivers should expect to pay for a full coverage policy with 100/300/50 liability coverage limits. But some dealerships will accept 50/100/50 liability limits on a policy.
Car insurance cancellation laws in North Carolina
Drivers should be aware that they could be penalized for their insurance agent's mistakes. If the agent who sold them their policy is terminated, their coverage can be terminated, too. But the North Carolina Department of Insurance insists that the insurance provider mail out a written notice of termination 15 days in advance and notify the North Carolina DMV.
FAQs
What are the requirements for insurance coverage in NC?
North Carolina motorists must carry 30/60/25 liability and uninsured/underinsured motorist coverage at all times. Any driver who can't present proof of coverage may get ticketed.
In the recent past, North Carolina did not accept electronic proof of coverage. The laws have changed recently, but it's always a good idea for motorists to print a hard copy to keep with the vehicle and destroy old copies as they expire.
Can you drive in NC without car insurance?
No, North Carolina residents can't drive legally without car insurance. It's also mandatory to present proof of insurance when registering a vehicle.
Does NC require car insurance for out-of-state drivers?
New residents who have just moved from another state will have to present proof of insurance when they surrender their old plate and register their vehicle in North Carolina. Drivers should obtain proof of insurance immediately to reduce the likelihood of a lapse in coverage.
What are the consequences of driving without insurance in North Carolina?
The first offense of driving without insurance in North Carolina will cost the driver a $50 fee, which goes up incrementally by $50 for each offense up to a maximum of $150. Each offense also costs a $50 relicensing fee for the vehicle.
Get Coverage That Meets North Carolina's Car Insurance Requirments
Drivers are getting a pretty good deal on coverage thanks to North Carolina car insurance laws. The liability limits are higher, which provides more protection, but most can still get insured for less than $40 per month. And internet resources make it easy to find the best auto insurance prices and options.