UPDATED: AUGUST 08, 2023 | 2 MIN READ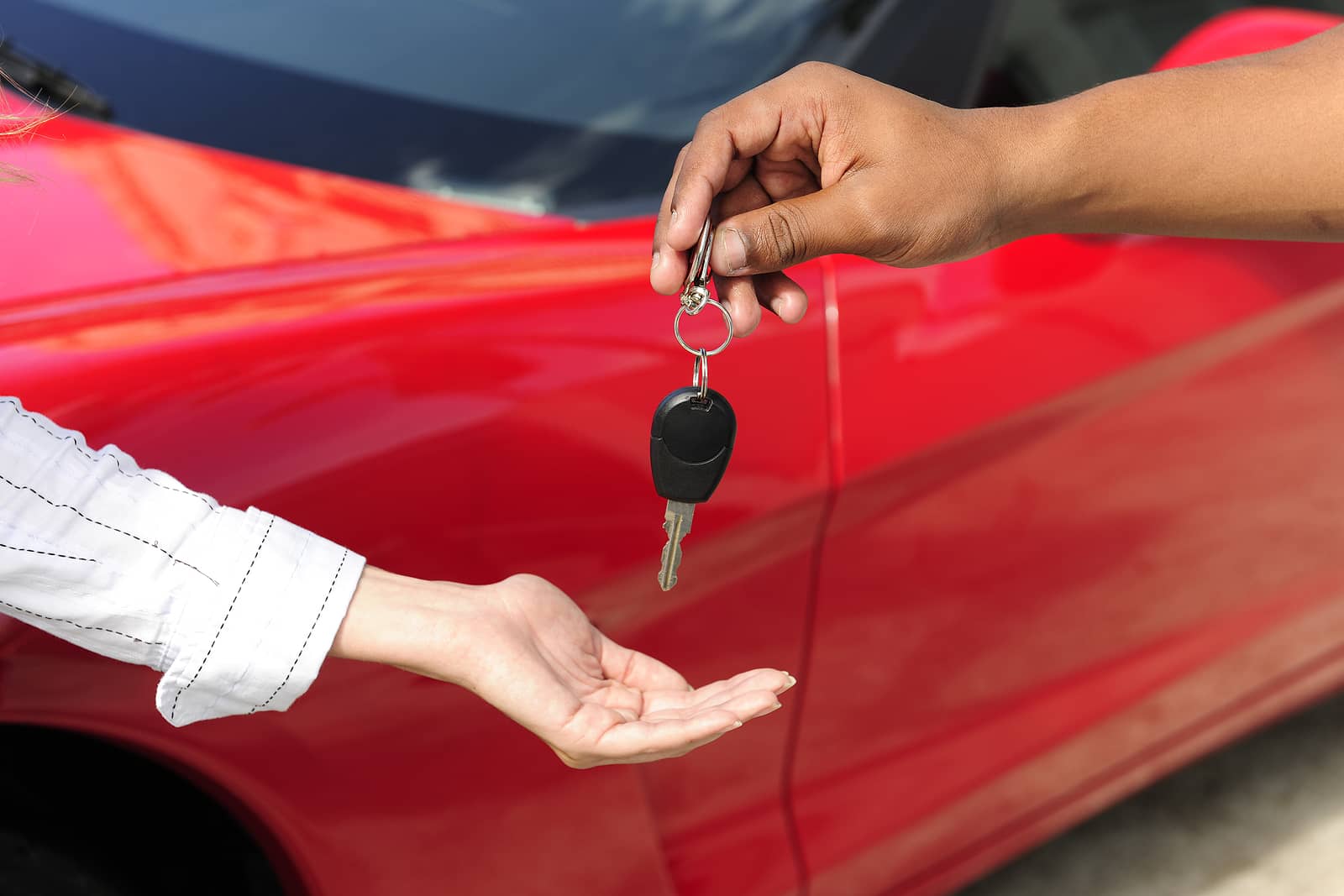 A rental car can be more convenient than using rideshare apps or waiting for public transportation. But rental car insurance and other hidden charges can quickly make a dent in your travel budget — and they may be unnecessary if you're already covered through your insurance.
The information below will help you understand whether you need rental car insurance, the unexpected fees you may encounter, and everything else you need to know before you book your rental.
What is rental car insurance coverage?
Rental car insurance is offered by the company renting the car from. If you say "Yes," when they ask if you want insurance, you're covered by rental car insurance.
Rental car insurance typically covers:
Liability: This covers car damages and injuries while driving the rental.
Loss/collision damage waiver: This releases you from responsibility for damage to the rental car.
Personal accident insurance covers any injuries to you and your passengers while driving the car.
Personal effects coverage: If any of your items are stolen from your car, this covers that.
While your auto insurance may cover all of these, it's best to get rental car insurance in some cases.
What type of rental car do you need?
You may already have a good idea of the kind of rental car you want. However, sometimes car rental companies use different terms to classify cars. For example, if you have a certain make and model in mind, you may see the same car described as standard, mid-size, or intermediate, depending on the company.
Other rental car factors to consider
Before making your rental car selection, consider the nature of your trip and how many people will be in your party. Once you narrow down your needs, you'll be more prepared to make a cost-effective decision on the make and model.
Secondly, with gas prices at an all-time high, consider how you will use the car. Will you be driving all over or using the car sparingly? If the gas prices in your destination are high, it may make more sense to opt for an electrical rental.
Does the rental car company charge any unexpected fees?
You may not be surprised to see "drop-off charges" when you return your rental car, but many rental car companies will charge a fee for everything from young drivers to gas.
Common unexpected charges include but aren't limited to:
Damage
Upgrades
Changing rental times or dates
Drivers under the age of 25
One-way trips
Fuel and tolls
Taxes
Review the rental company's terms before signing to minimize surprise charges on your final bill. For example, you may want to avoid tolls altogether (many companies will take on admin processing fees in addition to the toll) and stick to your pick-up/drop-off schedule.
Is rental car insurance automatically added?
If you don't have car insurance, rental car companies automatically cover your state's bare minimum. Sometimes they call it temporary car insurance. If you'd like more protection or traveling abroad, you may want to add additional coverage. However, keep in mind that if you already have car insurance, you may not need it.
What happens if someone else drives the car you rent?
If you signed a contract and allowed an unauthorized person to drive your rental car, it's considered a breach of contract. If the unauthorized person gets into an accident, you lose coverage and will be responsible for damages.
Are you charged a fee if someone under 25 drives your rental car?
Yes, a daily fee will be added to a reservation if anyone under 25 drives the car. This fee protects the rental car company from high-risk drivers.
Do you need rental car insurance?
Some drivers will need to add rental car insurance. For those with an existing policy that already covers rentals, it's a redundant expense. Before you rent, review your car insurance coverage. The coverage that you have on your car may extend to a rental, so it's not necessary to purchase rental car insurance.
Are there different types of rental car insurance?
There are four types of rental car insurance options that are usually offered:
Liability coverage covers other drivers' damage and injuries resulting from an at-fault accident.
Loss damage waiver (LDW) waives your responsibility to pay for accident damage, theft, and vandalism, environmental damage, or a total loss.
Personal accident insurance pays for you and your passengers' medical bills, regardless of who is at fault.
Personal effects coverage protects your items like electronics, luggage, and clothing.
Does your car insurance policy cover rental cars?
If you already have a car insurance policy, they may cover rentals. It's also important to consider the value of the rental compared to your car. Your existing policy should be sufficient if the rental is similar or lower value. Most RV policies will also provide coverage for rental cars.
But if you decide to treat yourself to something a little pricier, it may be wise to take up extra coverage at the rental counter.
Does the insurance on your credit card cover rental cars?
Many credit card companies have a damage waiver covering your rental car. However, remember that these damage waivers won't cover your medical bills.
You must also meet the following conditions to use your credit card's collision damage waiver (CDW) coverage.
First, you must be the primary account holder, and the rental car must be in your name.
Second, you have to pay the full bill with the same card. Finally, you can't accept additional CDW coverage from the rental company.
FAQs
How does rental car insurance liability work?
Each state has a minimum level of liability insurance that's part of the basic rental fee, so you'll receive higher coverage limits if you opt-in. There are some exceptions, so check the company and your state's requirements. For example, California doesn't require rental companies to include liability insurance.
How much is full coverage rental car insurance?
You can expect to pay between $33 to $47 each day on top of the cost of the rental car for "full coverage" rental car insurance.
What happens if you damage a rental car without rental car insurance?
If collision or comprehensive coverage isn't included in your policy, buying a collision waiver at the rental counter is wise. If the rental car is damaged, you will be financially responsible. Your insurance should cover the cost of damages, but if it doesn't, you should buy car rental insurance.
Is rental car insurance a scam?
Car rental employees are trained to upsell. The best way to avoid being taken advantage of is to take precautions and know what to expect. Research your options, know your insurance policy, and check with the credit card company you use to pay for the rental.
Should I get rental car insurance?
If you don't have insurance, yes, or If you do have insurance, but your coverage isn't great, or you don't want to submit a claim, then yes. If you're traveling internationally, yes, or If your coverage is great and you don't mind submitting a claim, then no.
What do I do if I'm in an accident in my rental car?
If you experience an accident in a rental car, take the following steps to keep the filing process as headache-free as possible:
Exchange personal information with the other driver, including your name, address, plate number, insurance company, and policy.
Document the accident with plenty of pictures and notes. This will make it easier to file a claim later.
Contact the rental car company and be prepared to fill out an incident report.
Notify your insurance company of the accident and claim if you're at fault. You'll need to claim with their insurance if the other driver is at fault.
Rental car insurance: the bottom line
Doing some research ahead of time can help you avoid feeling pressured and put on the spot at the counter. Decide what size car you need and carefully review the company's policies.
Also, double-check your personal auto insurance plan and your credit card company's insurance to ensure you're not paying for duplicate coverage. Once you clearly understand your coverage and what the rental company offers, you can make a well-informed, cost-effective decision.
If you're worried about rental car insurance costs, have a car insurance policy that covers you. Compare car insurance rates quickly to ensure you get the best coverage for the lowest cost.
---
Related content:
---