UPDATED: JANUARY 18, 2023 | 3 MIN READ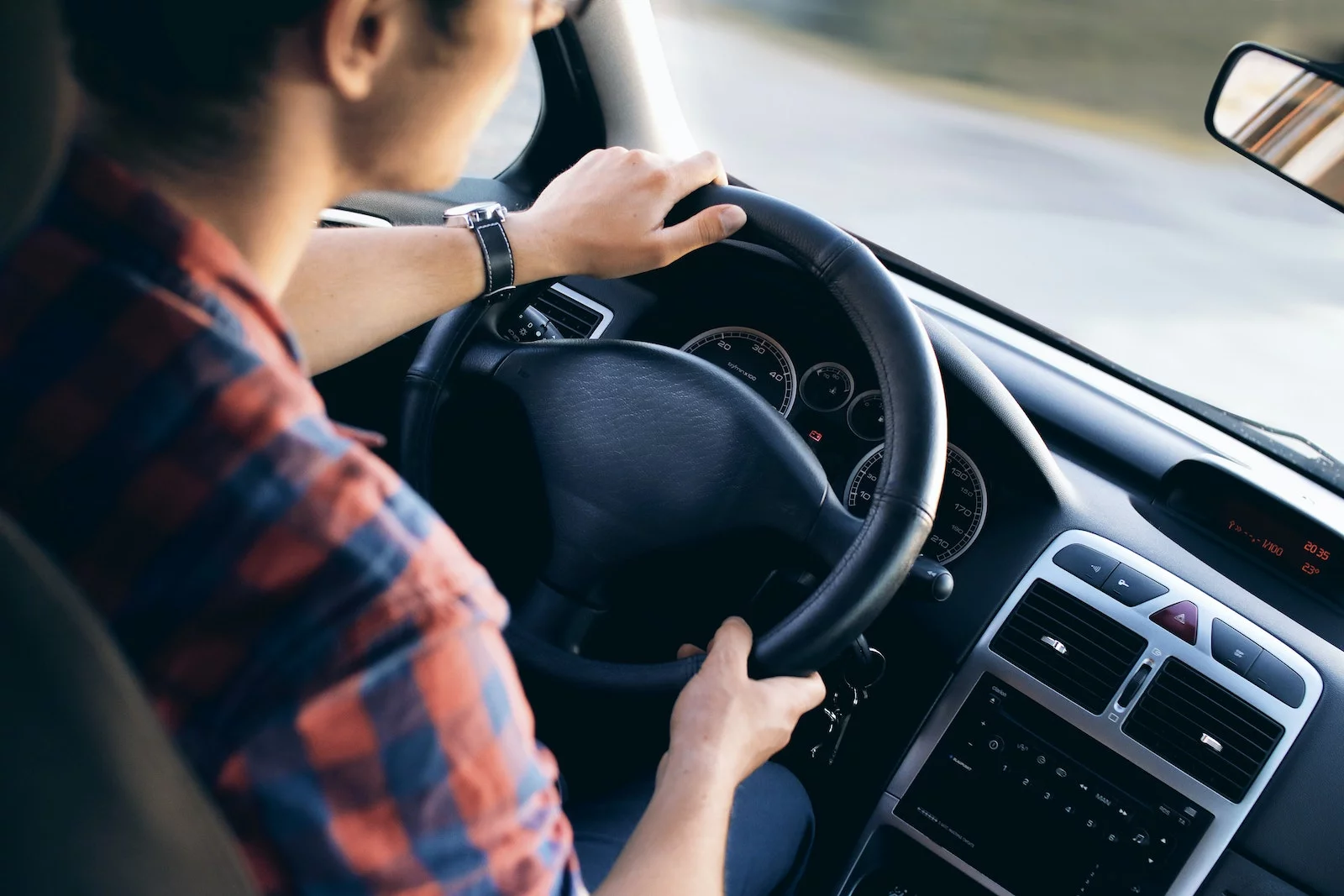 Driving with either insufficient or no insurance is considered illegal in nearly all states. Driving without insurance In Oklahoma, without the proper insurance, could face severe legal and financial penalties if involved in a car accident or pulled over by law enforcement. Today we'll discuss the steep penalties you could face in Oklahoma without insurance and the minimum required insurance limits. 
Penalties for driving without insurance in Oklahoma
Nearly 14 percent of drivers in Oklahoma are driving behind the wheel illegally due to a lack of proper car insurance. The consequences of driving without insurance could range, but none of the penalties are worth it.
Penalties could range from fines, license or registration suspensions, or even jail time in some instances. While every situation may differ depending on how many offenses a driver has for lack of insurance, each situation will inevitably cost a driver quite a bit of money, whether it's the cost of traffic citations, license reinstatement fees, or other costs.
| | | | | |
| --- | --- | --- | --- | --- |
| Type of Offense | License and/or Registration Suspended? | Jail Time | SR-22 Requirements | Maximum Fines |
| No Proof of Insurance (Can Prove Coverage) | No | No | No | Dismissed with proof |
| 1st Offense With No Coverage | Yes – License suspended | Up to 30 days in jail | No | Up to $250 |
| Repeat Offense (No Coverage) | Yes – License suspended | Up to 30 days in jail | No | Up to $250 |
License and/or registration suspensions for the type of offense
Drivers who commit their first driving offense without proper car insurance in Oklahoma don't have to worry about having their registration or license suspended. However, this is not the case if you commit this offense again. 
If you get pulled over or are in an accident without insurance, and it's your second offense, you can plan on getting a suspended driver's license. The same goes for three or more repeat offenses. 
Jail time for each type of offense
Believe it or not, serving jail time is a stark reality if you don't have proper car insurance coverage in Oklahoma. Now, you likely won't face jail time if it's your first driving offense without adequate proof of car insurance. 
However, once you commit this offense a second time, you could face jail time ranging from a day to 30 days. And if you commit it a third time, you can expect to spend a maximum of 30 days in jail.
SR-22 requirements
Oklahoma residents won't need to worry about facing SR-22 coverage requirements if found to be driving without auto insurance. SR-22 coverage can be incredibly costly, and most people required to carry this coverage must have it for one to five years. But thankfully, whether it's your first or third offense, you won't need SR-22 insurance for this particular offense. 
Fines and fees for each type of offense
Fines and various legal fees are possible forms of penalties that drivers in Oklahoma may face. If you get caught for the first time driving without insurance and can prove that you have insurance within the required timeframe in Oklahoma, your fines will be dismissed. But, if you are caught a second or third time without insurance, you could face fines of up to $250 for each repeat offense.
Oklahoma auto insurance minimum requirements for insurance
Most states require drivers to carry minimum liability insurance, and Oklahoma is no exception. Oklahoma's state law's minimum requirements for auto insurance include the following limits:
$25,000 in bodily injury liability insurance coverage per person.
$50,000 in bodily injury liability insurance coverage per accident.
$25,000 in property damage liability coverage.
Keep in mind that even though these are the minimum required limits in Oklahoma, it doesn't mean that you can't take it upon yourself to add even more coverage to your auto policy. And if you happen to lease or finance your motor vehicle, chances are, the lender will automatically require you to carry full coverage on your car.
Scenarios when you can still get insurance in Oklahoma
Although you may find, depending on your situation, you may find that it feels impossible to find a car insurance policy for your specific situation, it doesn't mean that there aren't car insurance companies that will insure you. Let's look at several scenarios where you may find that you can still get insurance in Oklahoma. 
Uninsured
Car insurance companies consider drivers with a lack of a driving record because of either being newly licensed or having significant lapses of insurance to be high-risk drivers. Drivers in Oklahoma who allow their insurance to lapse for 60 days or more pay 11 percent more than the average insurance premium will cost them. Some of the most popular insurance companies that'll cover those who have been uninsured include:
High-Risk
Often, traditional car insurance companies will deny coverage for drivers deemed high-risk. Oklahoma offers a state-assigned risk program to help drivers obtain auto insurance coverage.
High-risk insurance often costs significantly more than the average insurance policy. For example, a motorist in Oklahoma with two speeding tickets on their driving record could pay 81 percent more than the typical driver. Although you may pay more in premiums with high-risk insurance, at least you'll still be able to get behind the wheel and do so legally.  
Driving someone else's car
If you drive someone else's vehicle without car insurance, you won't need to worry about it being illegal. Although, you can better protect yourself by purchasing non-owner car insurance, which could be an excellent option for those who don't own cars but drive a friend's vehicle regularly. 
If you borrow someone's car, which you live with, you'll need to make sure you're listed on their car insurance policy. Some of the most popular options for a non-owner's insurance policy include the following:
GEICO
State Farm
Nationwide
FAQs
What happens if you get caught driving without insurance in Oklahoma?
Drivers who are caught without car insurance in Oklahoma could face a variety of penalties. These penalties could include fines, registration, license suspensions, and even time spent in jail.
How many points will you get if you drive without insurance in Oklahoma?
The state of Oklahoma uses a point system for drivers to ensure that high-risk or reckless drivers are monitored. Once drivers receive ten or more points within five years, they're at risk for automatic driver's license suspension. If you drive without car insurance and get caught just once, you'll receive one point on your license.  
What are the penalties for driving without insurance in Oklahoma?
Drivers in Oklahoma who drive without insurance could end up paying fines of up to $250. In addition to financial penalties, drivers could also get a driver's license suspension. 
What if you're caught driving without insurance in Oklahoma and have a suspended license?
Drivers caught without insurance in Oklahoma with a suspended driver's license will be charged with a misdemeanor. If convicted, drivers could end up serving a jail sentence for up to a year and fines ranging from $100 to $500 for a first conviction and $200 to $750 for a second conviction. 
How to get Oklahoma insurance after being caught driving without it
Have you been in a rut after getting caught driving without car insurance? If so, give our team a call today! We can shop for many companies and provide multiple quotes with the best car insurance rates available to ensure you are adequately covered and can remain out on Oklahoma's open road!