UPDATED: AUGUST 07, 2023 | 2 MIN READ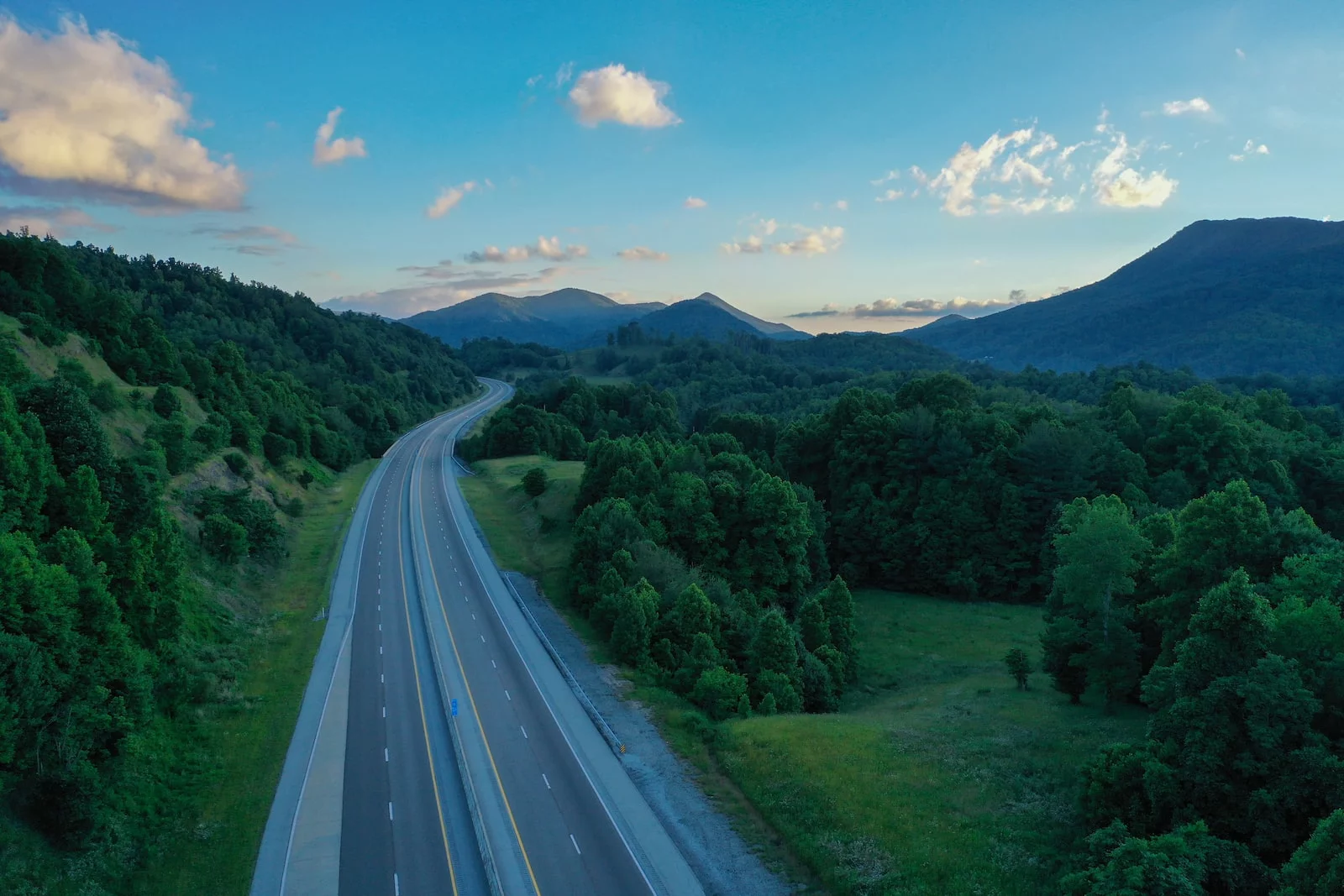 Tennessee drivers pay nearly 8% less on average for car insurance even though the state has one of the country's deadliest roads. Read our helpful guide to learn what car insurance is required for Tennessee drivers and its costs.
Best Tennessee Car Insurance Companies
An estimated 24% of Tennesee's drivers lack insurance, making it crucial to choose the right coverage for your needs in case of an accident. We know the Tennessee car insurance market well and share our picks to help you make the right provider.
Cheapest Tennessee Car Insurance Company
State Farm is the best pick for the cheapest Tennessee car insurance if you're budget-conscious. Drivers pay $314 a year for minimum coverage and $911 annually for full. Your rate may vary.
Company With the Best Customer Service
State Farm may win accolades for its customer service, but Erie Insurance offers the best support in the state. Erie scores the highest on the JD Power consumer service survey at 874 out of 1000. Erie also offers affordable rates for Tennessee car insurance.
Company With the Best Premium-Reducing Programs
Car insurance companies in Tennessee offer promising ways to save on your premium. When every dollar counts, State Farm is an excellent choice. The carrier's rates are already affordable, and discounts are widely available. State Farm has more than 12 discounts that can help you reduce your annual premium.
Company With the Best Discounts
To save on Tennessee car insurance costs, look into a bundle discount. It's possible to save up to 17% when you combine your policies with State Farm. State Farm lets you bundle policies for life, renter's insurance, boat insurance, and other products.
Local and Regional Auto Insurance In TN
Celina Insurance
With customized insurance products, Celina Insurance offers coverage for great drivers and those with a few blemishes on their records. Motorcyclists also have a great partner for insurance in Celina.
Celina Insurance helps Tennessee drivers meet the minimum requirements for car insurance with its range of coverages. Their personal auto insurance equips your car for protection in Nashville, Memphis, and anywhere else within Tennessee.
Chubb
One of the largest insurance companies in the world, Chubb has a proud reputation for exceptional service. Their auto insurance offerings include new, used, and classic vehicles, with specific coverage options unique to Chubb.
If you invest in a car, Chubb helps you protect that investment. They have some of the industry's highest liability and uninsured/underinsured motorist coverage limits, at up to $10 million.
Chubb's offerings include rental car reimbursement, original part replacement, and agreed-value coverage.
Tennessee Insurance Demographics
Tennessee's high number of uninsured drivers isn't the only factor in car insurance costs. Insurers consider various demographic information when they set premiums.
Crime Rates: Tennessee's crime rate is higher than the national average, especially in motor vehicle theft. The state has a car theft rating of 344.1, while the national average is 284.
Average Household Income: The average household income for Tennessee residents is $68,698.
Median Age Range: Tennessee's population features a median age range of 38.5. Tennessee's population features a median age range of 38.5. Of 5.1 million people living in the state, over 1 million residents are seniors.
Education: The educational achievements of Tennessee residents are slightly lower compared to other states. Only 17% of residents have a Bachelor's degree.
Common Risk Factors In Tennessee
Tennessee is well-known for its flood potential, as floods occur every 10.2 days. The state is also vulnerable to hurricanes, tornadoes, and severe weather. In addition to these weather-related risks, a high risk for car theft is in Tennessee, especially in Chattanooga. High rates of uninsured drivers also pose a threat on Tennessee roads.
Auto Insurance Laws In TN
Tennessee mandates car insurance for all drivers within the state. The car insurance policy typically follows the car, not the driver, and you're required, at minimum, to have liability coverage. Drivers must carry proof of insurance any time they operate a vehicle or face several penalties.
What are the minimum car insurance requirements in Tennessee?
Tennessee requires a minimum liability for car insurance at 25/15/30, or $25,000 in bodily injury per person and $50,000 per accident. The state also requires $15,000 in property damage liability. If you lease your vehicle, your lender may request additional coverage when you purchase Tennessee car insurance.
Am I required to carry uninsured motorist coverage in Tennessee?
You don't need uninsured motorist coverage in Tennessee unless your lender requests otherwise. Many drivers in the state don't meet minimum Tennessee vehicle insurance requirements, so it's advised you purchase a policy, but you can opt not to.
Tennessee SR-22 policies
Drivers with significant violations, such as a DUI or DWI, must have an SR-22 in Tennessee. An SR-22 is not insurance but a certificate of financial responsibility that states you have the minimum liability insurance Tennessee requires. Your licensed Tennessee vehicle insurance company files the SR-22 with the Tennessee Department of Commerce and Insurance. You may have an SR-22 for up to five years.
Is Tennessee a no-fault state?
Tennessee is an at-fault state. If in an accident, you can recover damages and medical expenses from the at-fault driver and their insurance company.
What happens if my vehicle isn't properly insured in Tennessee?
Several penalties occur if you drive without proper car insurance in Tennessee. If you drive uninsured and get into an accident, you can be charged with a Class A misdemeanor. The state may suspend your license and set a fine of up to $2,500. Depending on the severity of the offense, the police may impound your car.
Does Tennessee accept digital insurance cards?
Yes. Tennesee traffic cops and government offices accept electronic proof of insurance.
How Much Does Auto Insurance In TN Cost?
For car insurance, Tennesee drivers pay an average of $1,315 annually. Various factors will influence your premium, including your age, marital status, gender, vehicle type, driving record, and the insurance company. Tennesee vehicle insurance rates vary by your location as well. Drivers within Memphis and the state capitol, Nashville, often pay the highest rates.
Average Cost of Car Insurance In Tennessee By City
Memphis has the highest number of car wrecks in the state of Tennessee, which drives up car insurance rates. On average, Tennesee tourist destinations like Nashville have higher rates but still range under $1,500 a year.
| City | Average Tennessee Car Insurance Cost | Difference From Tennessee Average |
| --- | --- | --- |
| Memphis | $1,690 | 27% |
| Nashville | $1,345 | 1% |
| Knoxville | $1,305 | -4% |
| Chattanooga | $1,300 | -3% |
| Murfreesboro | $1,260 | -7% |
Average Cost of Car Insurance In Tennessee By Company
Where you shop for your Tennesee car insurance coverage can save you hundreds on your premium. GEICO offers the lowest average full-coverage premium.
Average Cost of Car Insurance In Tennessee By Age
The younger drivers of Tennesee feature the rates for the highest car insurance. Tennessee drivers age 20+ pay lower rates with a good driving record, and their premium typically drops every five years.
| Age | Average Full-Coverage Premium (Annually) |
| --- | --- |
| Age 16 | $2,120 |
| Age 18 | $4,515 |
| Age 20 | $3,245 |
| Age 25 | $1,870 |
| Age 30 | $1,500 |
| Age 40 | $1,410 |
| Age 50 | $1,290 |
| Age 60 | $1,225 |
| Age 70 | $1,400 |
Average Cost of Car Insurance In Tennessee By Gender
Male drivers are a higher crash risk than women, and insurers often charge them slightly more. However, the difference is usually less than $20 in an average annual premium.
| Gender | Average Full-Coverage Premium (Annually) |
| --- | --- |
| Male | $1,300 |
| Female | $1,275 |
Average Cost of Car Insurance In Tennessee By Credit Score
Your Tennessee car insurance carrier calculates your premium with your credit score and other factors, such as your age and driving history. Anticipate paying higher rates if you have a poor to fair credit score because higher scores come with a low risk of claims.
| Credit Score | Average Premium (Annually) |
| --- | --- |
| Poor | $2,680 |
| Fair | $2,150 |
| Good | $1,725 |
| Very Good | $1,375 |
| Great | $1,115 |
Average Cost of Car Insurance In Tennessee By Driving Record
If you drive carefully, you can reap valuable savings after several years accident-free. The reverse is true, as your Tennesee car insurance rates increase with violations such as speeding tickets or accidents. A DUI will skyrocket your premium.
| Driving Incident | Average Full-Coverage Premium (Annually) | % Increase In Average Full-Coverage Premium |
| --- | --- | --- |
| Speeding Ticket | $1,600 | 20% |
| Accident | $1,920 | 44% |
| DUI | $2,805 | 110% |
What Optional Tennessee Auto Insurance Coverages Should You Consider?
Driving in the Volunteer State can involve several risks, including uninsured motorists and severe weather. Consider expanding your Tennessee car insurance coverage with these options:
Collision: Areas like Memphis are at high risk for crashes. Collision helps repair damages or replace your car from an accident.
Comprehensive: Floods, fires, wind, hail, and other disaster risks can wreck your car, especially in Tennesee. Comprehensive coverage pays for damage for all of these covered events, plus theft and vandalism. 
Medical Payments: Tennesee is one of the top 10 states for fatal car accidents. In the event of an accident, Medical Payments covers medical bills and funeral expenses for you and your passengers.
Uninsured Motorist: With 24% of Tennessee drivers without car insurance, Uninsured Motorist coverage helps you with the repair or replacement costs if you're in an accident with an uninsured driver.
What Auto Insurance Discounts To Look For In Tennessee
Tennesee mandates discounts for drivers 50+ for a driver education course completion. Common Tennessee vehicle insurance discounts include savings if you purchase insurance for multiple vehicles, pay in full, and have a clean driving record. You may also be eligible for insurance discounts based on your vehicle's safety features or how many miles you drive.
FAQs
What is the average cost of car insurance in Tennessee?
Tennesee drivers pay an average of $1,315 a year for car insurance.
How much is car insurance per month in TN?
How much you pay for car insurance varies based on age, gender, and other factors. The average monthly cost for car insurance is around $109.
Is auto insurance expensive in Tennessee?
No. Regarding vehicle insurance, Tennesee is one of the cheaper states.
What are Tennessee's requirements for auto insurance coverage?
You must have a minimum of 25/15/30 or $25,000 in bodily injury per person and $50,000 per accident, plus $15,000 in property damage liability.
What happens if you drive without insurance in Tennessee?
If you're in an accident without insurance, you could be charged with a Class A misdemeanor. Other penalties can include license suspension, vehicle impoundment, and high fines.
How To Purchase Tennessee Car Insurance
You should research the best rates for Tennesee car insurance if you're ready to purchase a policy. Insurance quotes aren't one-size-fits-all, so use our online quote tool to shop and compare the best rates.