UPDATED: MAY 01, 2023 | 1 MIN READ
With the median home value in Hawaii being high at $784,084, it would probably surprise you to learn that the average homeowners insurance policy in Hawaii is around the same cost as the national average.
Best Hawaii Home Insurance Companies
Here we look at the best homeowners and renters insurance companies in Hawaii. As an island, Hawaii has challenges that insurance companies must consider when offering quotes.
Overall Best Hawaii Home Insurance Company

Allstate is the best home insurance in Hawaii due to its inexpensive base cost and many additional endorsement options you can purchase alongside your policy.
Company With the Best Customer Service

Hardly any of Hawaii's local insurance companies get many complaints as per the National Association of Insurance Commissioners (NAIC). So most people can be assured that they will receive good customer service regardless of who they choose to purchase coverage.
According to NAIC, First Insurance Company of Hawaii (FICOH) is one of Hawaii's biggest homeowners insurance providers, yet they have not received a single complaint since 2016.
Best Value Hawaii Home Insurance Company

The most inexpensive insurance policy for home insurance in Hawaii is Allstate, with an average cost of $501 for its standard policy. You can also choose to add extra endorsements to personalize the coverage fully.
Company Best For Bundling

Bundling policies are where you buy multiple policies simultaneously and are typically offered a discount. DB Insurance offers up to a 40% discount if you bundle your homeowners insurance with car insurance.
Company With the Best Coverage Options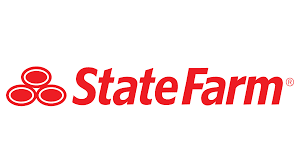 State Farm is one of the top-rated insurance companies in the United States, and this is no different in Hawaii. They offer a variety of different endorsements to add to your policy, meaning that it has coverage for almost any scenario
Local and Regional Home Insurance Carriers In Hawaii
If you prefer a local or regional insurance carrier, Hawaii has some great options.
Island Insurance
Island Insurance is an insurance provider for Hawaii and the only locally-owned carrier. Their home insurance policy includes Dwelling, Other Structures, and other essential coverages, with options designed to meet Hawaii's unique weather. Island insurance features Liability protection with Personal Liability and Medical Payments to Others.
Umbrella insurance expands your liability protection and gives you peace of mind. The company's Island Package Bundle helps extend savings and security for both auto and home. Island Insurance rewards homeowners with discounts for homes less than 20 years old, fire protection equipment, and policy renewals.
Homesite Insurance
Homesite Insurance is one of the fastest-growing U.S. insurance companies. They offer home insurance for Hawaii residents, with coverage for your Dwelling, Personal Possessions, Loss of Use, and Medical Payments to Others.
You may also enjoy policy riders such as pet bite protection, travel coverage, and falling debris. Homesite Insurance has condo and renters insurance as well. The insurer may offer a new home discount, bundle discount, savings for retired occupants, and discounts for roofs, fire systems, and new constriction.
The General
General Insurance is a national carrier and writes home insurance policies through affiliated agencies for Hawaii. Their coverage varies, but the standard offering includes Property Coverage for your home and Liability coverage for injuries or deaths on your property.
You may shop for additional coverage options and protect all of your valuables, such as jewelry or artwork. Renters, condo owners, and mobile homeowners may also find home insurance products from The General. Discounts may apply based on your home's age, roof condition, and other factors related to the property.
Demographics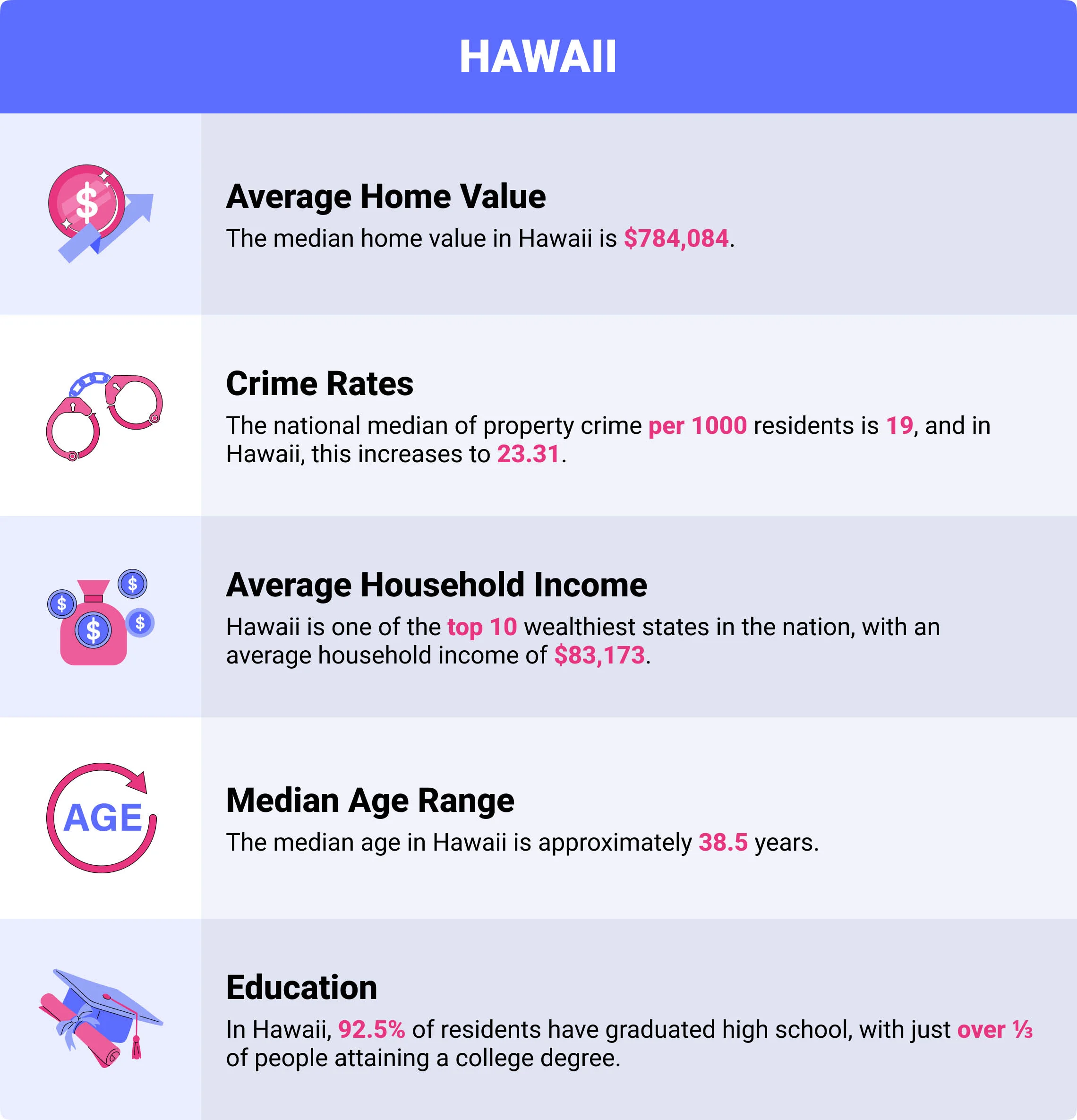 Insurance companies look at the demographics you fall into when they offer you premium prices. They'll consider claims by people who share your characteristics and assign risk to each.
Average Home Value: The median home value in Hawaii is $784,084.
Crime Rates: The national median of property crime per 1000 residents is 19, and in Hawaii, this increases to 23.31.
Average Household Income: Hawaii is one of the top 10 wealthiest states in the nation, with an average household income of $83,173.
Median Age Range: The median age in Hawaii is approximately 38.5 years.
Education: In Hawaii, 92.5% of residents have graduated high school, with just over ⅓ of people attaining a college degree.
Is Hawaii Home Insurance Required?
Unlike car insurance, which is required and regulated by law, home insurance is up to the homeowner's discretion. However, most mortgage providers will require you to purchase home insurance to protect your investments.
What Does Hawaii Home Insurance Cover?
Homeowners insurance in Hawaii usually covers several different 'perils' or events. It protects your home and its contents against many events, such as theft or accidental damage, but excludes certain perils.
Common Home Risk Factors In Hawaii
As an island, Hawaii is prone to natural disasters. Pacific basin hurricanes can cause damage to properties on the island.
What Type of Homeowner's Insurance Coverages Are Recommended In Hawaii?
There are specific types of coverage that you'll want to consider for your Hawaiian property.
Earthquake coverage
Thousands of earthquakes occur every year in the State of Hawaii. Not all of them cause damage to homes, but some are large enough to cause. Perils such as earthquakes are often excluded from a typical homeowners insurance policy, and you would therefore need to purchase an additional earthquake policy to have coverage.
Flooding coverage
Flooding is a common occurrence during hurricanes and storms. With Hawaii being an island, it's also at a higher risk of flooding than other states. A separate flood insurance policy is needed to cover flood damage.
Wildfire coverage
With 58 wildfires burning in 2020 in Hawaii, fire coverage is important to consider in the state. In 2021, a single wildfire burned 40,000 acres of land.
How Much Does Home Insurance In Hawaii Cost?
The average cost of homeowners insurance in Hawaii is $1,083, which doesn't vary much throughout the different areas of the state. The most expensive city is Hilo at $1,095, and the cheapest is $1,066 in several different cities.
Cost of Home Insurance In Hawaii By City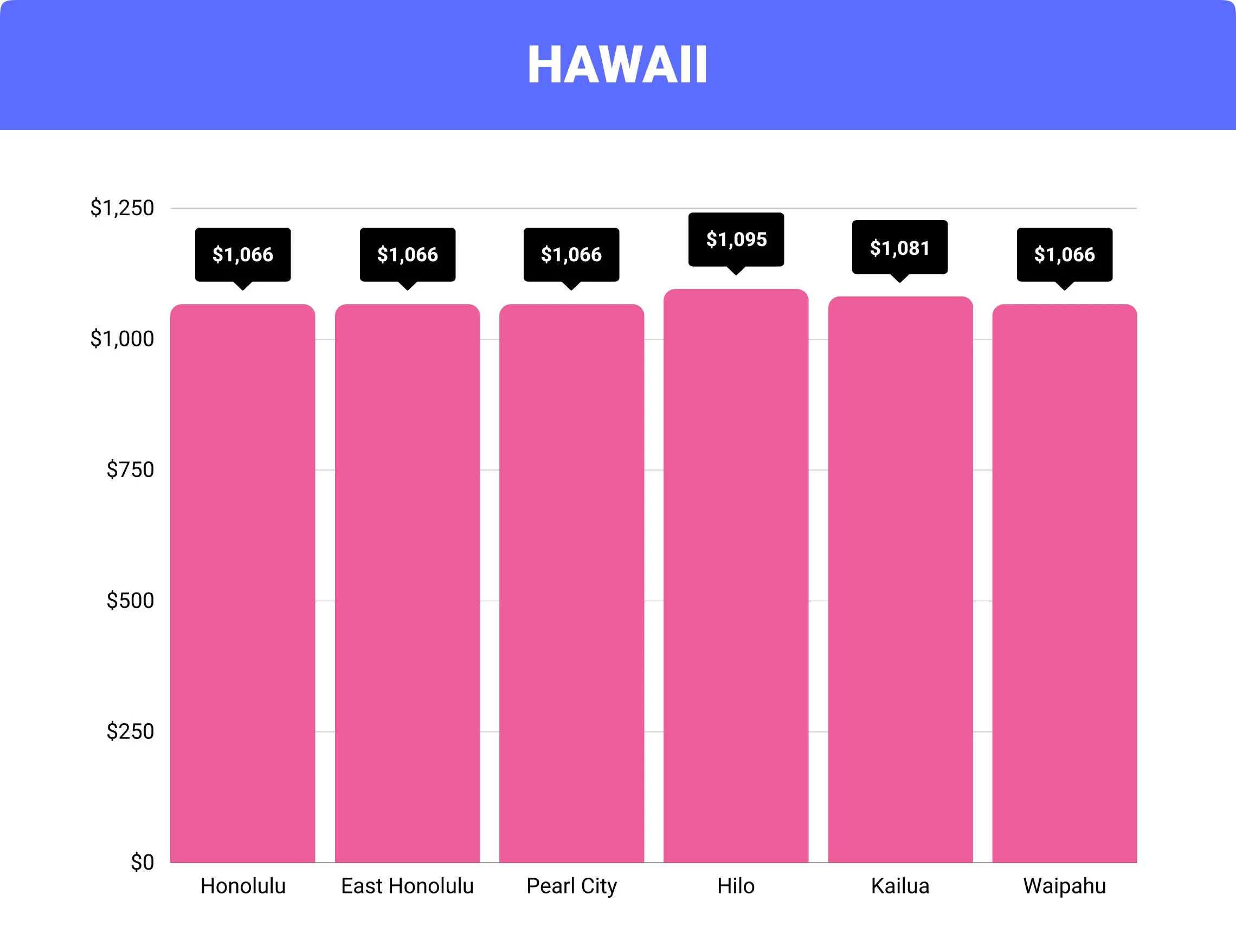 Home insurance costs vary depending on location. The table below shows the average cost of homeowners insurance in Hawaii's five largest cities.
| City | Average Hawaii Home Insurance Cost | Difference From Hawaii Average |
| --- | --- | --- |
| Honolulu | $1,066 | -2% |
| East Honolulu | $1,066 | -2% |
| Pearl City | $1,066 | -2% |
| Hilo | $1,095 | 1% |
| Kailua | $1,081 | 0% |
| Waipahu | $1,066 | -2% |
FAQs
How much is home insurance in Hawaii?
Home insurance in Hawaii typically costs an average of $1,083, but this varies depending on provider and coverage levels.
Is home insurance required in Hawaii?
Home insurance is not required by law in Hawaii. However, your mortgage provider may require you to have insurance to lend you money.
Is hurricane insurance required in Hawaii?
Banks typically require hurricane insurance in Hawaii as a condition of providing a mortgage.
How much is home insurance in Oahu?
Home insurance in Oahu is around $1,083 on average.
Do you need earthquake insurance in Hawaii?
It's not required by law, but due to a large number of earthquakes in Hawaii, getting earthquake insurance is generally a good idea to protect your home and property.
How To Purchase Hawaii Home Insurance?
Although the cost of homeowners insurance in Hawaii is high, it's still a great value when considering its protection. If you're looking for a policy that will protect your investment, be sure to compare rates and find the best deal for you. We can help by providing accurate quotes from top insurers so you can decide which policy is right for you.