UPDATED: JULY 06, 2023 | 3 MIN READ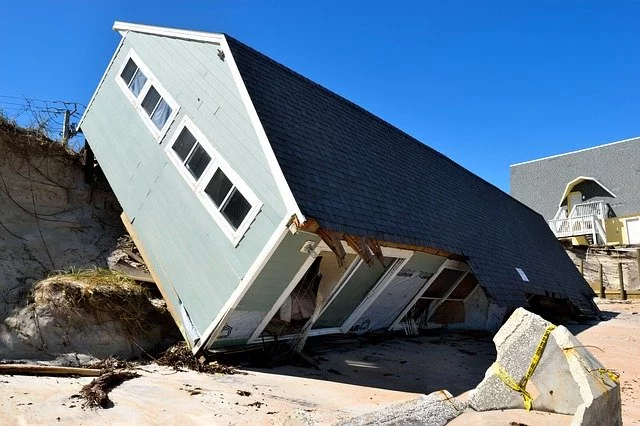 Hurricanes are natural disasters that can cause significant damage to homes. If you're a homeowner, it's important to be prepared for the possibility of making a hurricane claim. This means taking steps to protect your property before and during a storm. Following these tips can help ensure that your home is in as good a condition as possible if you have to make a hurricane claim.
Preparing Before the Hurricane
Unlike other natural disasters such as tornados, earthquakes, or even tsunamis that can happen without warning, hurricanes can be tracked for days or weeks in advance. This allows you time to prepare for the worst.
In the days or weeks before the hurricane, you can take steps to prevent or diminish any damage to your home and ensure any hurricane claim gets approved with maximum recovery.
Photograph and Document
Take some time to photograph the exterior of your home. Some key areas to photograph are the roof, siding, windows, and any screened-in enclosures. These are the most commonly damaged areas during a Florida hurricane.
Without photographic evidence of the condition of the exterior before the hurricane, insurance companies may attempt to say those areas were already damaged or in disrepair. While snapping pictures, don't forget the interior of your home, particularly your personal belongings, including any expensive electronic equipment.
Secure Your Insurance Documents
During your pre-hurricane preparations, one of the items you should purchase is a waterproof file box. Inside you should put all your important documents, including your insurance policy. You should also safeguard any receipts for personal items and product warranties.
Lastly, you should keep important documents like birth certificates, passports, or other sensitive information in the box. If you need to evacuate your home, take this box with you. If you're staying at home, store it in a secure place where it will stay dry.
Whether you stay or go, you'll need a way to contact your insurance company if you have damages, and being able to reference your policy number and other details will help you get relief quickly.
Prepare Your Home to Reduce Damage
Another important step to take is to protect your home from potential sources of damage. High winds can uproot trees or telephone poles or send debris flying through a window.
Be sure to put up your hurricane shutters. The hurricane shutters protect the glass and the window casing from the effects of wind-driven rain that can compromise exterior seals.
If your property has trees close to your home, you can take measures to minimize the collateral damage from the wind. Trim branches that hang near the roof or windows. Discard the trimmed branches off your property so you don't leave potential flying objects in your yard.
Also, remove any outdoor furniture or decorations that could become air born. It would also be advisable to place sandbags around ground floor doors or windows. This will help prevent minor flooding as well as minimize wind-driven rain.
After the Hurricane
Examine the Damages for Your Hurricane Claim
Whether you could stay in your home or evacuate temporarily, you will want to survey any damage to your home.
Much like you photographed the condition of the exterior before the hurricane, you will want to do so again after the hurricane. The same key areas, roof, windows, siding, and screened-in enclosures, are common areas of damage.
Once the exterior has been documented, repeat the process for the interior. You should closely examine the walls around your doors and windows for any evidence of water. Check your ceilings and attic, if applicable, for any sign of water intrusion from the roof.
Roof damage can be sneaky. It is not always as obvious as a fallen tree through the roof. High winds can lift roof tiles compromising the water barrier they provide. Lifting is not always noticeable to an untrained eye.
It could be helpful to call out a professional roofer to inspect your roof. But beware of companies that want to take advantage of the situation and immediately advise that you need a whole new roof. Depending on the damage's extent and the roof's age, this is not always the case.
Call Your Insurance Company to Submit a Hurricane Claim
If during the damage assessment you discover any damage, including fencing around your property or detached structures, such as garages or sheds, call your insurance company to file your claim.
Your insurance company will give you additional information and likely advise you to take steps to prevent further damage. This may include placing a tarp on your roof to prevent further roof leaks or removing water from your home.
Your insurance company may also want to send one of their "preferred" providers to assist with repair. It would be advisable to read your insurance policy before accepting or rejecting the insurance company's service providers. Some policies restrict how much you can recover for repairs if you choose not to use those providers.
Know Your Policy Before the Hurricane Comes
Know Your Deductible Before Filing a Hurricane Claim
Before the hurricane, know what your deductible will be. Generally, homeowners policies have a separate deductible for hurricane damage, usually calculated as a percentage of the general policy limits.
For instance, if your policy limits are $100,000 and your hurricane deductible is 5%, expect to pay a $5,000 deductible. These higher deductibles surprise many and result in many "under deductible" coverage denials.
If the repairs to your home cost less than the hurricane deductible, your insurance is unlikely to payout. In that case, it may be better not to file a claim at all.
Are You Covered for Flood Damage?
Unless you have separate flood insurance, street flooding that causes damage to your home likely won't be covered under a standard insurance policy. However, that does not relieve you of the responsibility to repair those damages.
A hurricane could pass by without incident, or it could be a catastrophic event for you and your family. Don't get caught unprepared for the worst-case scenario. Take steps to protect your home before the storm hits.
How To Get The Right Home Insurance Coverage for Hurricane Claims
Damage to your home can be a very traumatic experience. If you aren't prepared, the aftermath of a hurricane can be even more difficult. Make sure you know what to do when damage to your home by following these important steps. Get quotes for home insurance, so you have one less thing to worry about during a hurricane.