UPDATED: NOVEMBER 11, 2022 | 2 MIN READ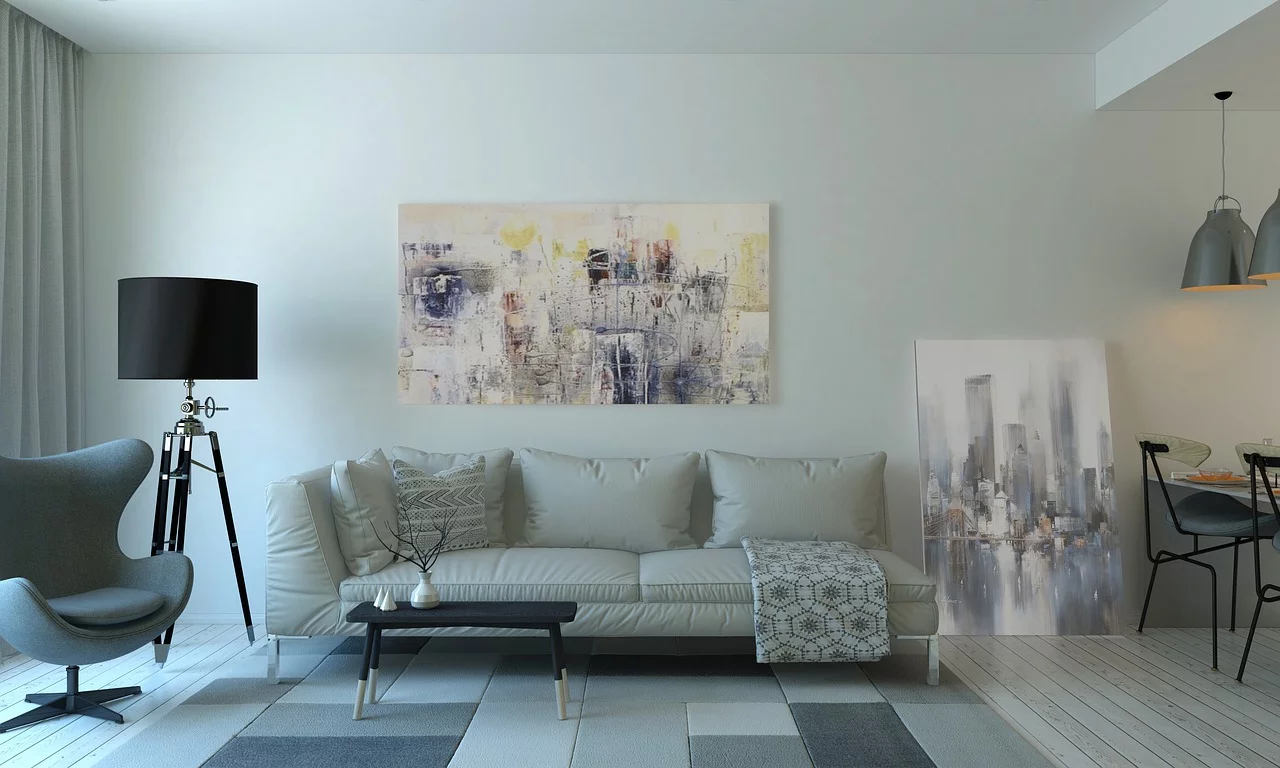 Moving into a new apartment or home is always an exciting yet stressful process. You often have a to-do list before you move into a new place. One thing that should be on your list is buying Kentucky renters insurance. With over 33% of Kentucky residents living in a rental property, the need for renters insurance is high in the Bluegrass State. Here's what to know about renters insurance in Kentucky, its coverage, and how much a policy costs.
Why Buy Kentucky Renters Insurance?
Tenants should buy renters insurance because it protects their personal property and offers liability protection. If you rent a home or apartment, your landlord's insurance policy only covers the building itself, not your personal belongings. The landlord's policy also doesn't cover damage you cause while living in the home.
A key reason for a KY renters insurance policy is that it helps you save on replacement costs. If your furniture, clothing, electronics, and appliances were damaged in a natural disaster or stolen, it could cost $3,000 or more to replace everything you need.
A KY renters insurance policy helps you replace your belongings, whether you live in a Lexington loft or a Louisville high-rise. For some tenants, it's not a choice, as a renters insurance policy is part of the lease agreement.
Coverage under a KY renters insurance policy
Renters insurance, like homeowners insurance in Kentucky, is for covered loss or perils. Covered loss includes explosions, vandalism, theft, fire, and smoke. Some mold and water damage also falls under most renters insurance policies if caused by a burst pipe or leak. Each tenant insurance policy lists its coverage options and exclusions.
Most renters insurance policies cover the following:
Personal Property
Personal Liability
For instance, if you have an apartment in Lexington, Kentucky, and it catches fire, your KY renters insurance typically covers the replacement cost of your belongings, such as clothes and electronics, to the limit listed in your policy after your deductible. Insurance will cover expenses with additional living expenses if your home is uninhabitable.
Renters insurance also helps with liability. If you damage someone else's property or someone is injured in your home, your policy's liability coverage helps cover legal costs. Medical Payments to Others coverage helps pay the injured's medical expenses.
Coverage exclusions: earthquakes and floods
Renter's insurance doesn't cover every type of disaster. Earthquakes and floods are usually exempt from a renters policy, which is true in the Bluegrass State. However, Kentucky residents rarely see earthquake activity, as the last earthquake in the state was in 2012.
Kentucky is quite flood-prone, especially in the Eastern areas of the state. In the summer of 2022, a record 14 to 16 inches of rainfall drove thousands from their homes and washed away communities.
The National Flood Insurance Program (NFIP) paid $13.1 million in damage claims to Kentuckians in 2022. As a Kentucky renter, a renters flood insurance policy could save you thousands in damage costs. It's also a smart move: Weather experts suggest 15% of all Kentucky properties have more than a 26% chance of severe flooding over a 30-year period, but fewer than 18,000 properties in the state have flood insurance.
Best Companies for KY Renters Insurance
Both national and regional Kentucky insurers feature renters insurance options. State Farm consistently wins approval for its customer service and offers good coverage options. It's affordable but not as robust in additional coverage as other insurers.
Travelers features coverage options endorsements such as valuable items insurance and a decreasing deductible. The best way to find the right insurance agency for your needs is to compare the provider's rates and offerings.
Cheapest Renters Insurance in Kentucky
The lowest rates for renters insurance coverage are often found in Kentucky with State Farm. The average State Farm premium is $185 a year. Travelers offers a bit higher rate at $196 a year.
Nationwide is on the more expensive side of the spectrum, with an annual average of $276. These are only averages for a renters insurance premium of $30,000 of personal property coverage, $100,000 of personal liability, and $1,000 of medical payments coverage.
Your renters insurance quote depends on your home and any liability and coverage your landlord may specify.
Discounts for renters insurance
Most insurance companies offer various discounts for insurance policies, including renters insurance. You can also often save when you bundle your car insurance with your renters policy.
Your insurance provider might offer savings if you pay in full. Your home's safety and security features, such as a smoke detector or a deadbolt, may also earn discounts. The discounts vary by insurer.
FAQs
How much is the average renter's insurance in Kentucky?
Kentucky renters pay an average of $125 a year for insurance in Kentucky. Your rate as a tenant depends on your carrier, the city, and any safety features your apartment or home has.
Do you have to have renters insurance in Kentucky?
Unless your landlord requires it, you don't need renters insurance in Kentucky. Large apartment corporations typically require renters insurance and will let you know once you sign a lease.
How much is renters insurance in Louisville, Kentucky?
A renters insurance policy costs $11 a month/$128 yearly on average in Louisville, Kentucky. Rates vary by carrier, coverage amount, home type, and other elements.
Is tenant insurance a good idea?
Yes. A renters insurance policy helps protect your belongings in case of disaster. A renter policy also helps if you cause damage to a property or if someone is hurt at your home.
Are renters insurance rates high in Kentucky?
A renters insurance policy for Kentucky is higher than the national average. Kentucky has the 12th most expensive tenant insurance in the country.
What is the best renters insurance company in Kentucky?
State Farm offers some of the cheapest rates for Kentucky renters insurance, so it may be the best pick for the price-conscious. Renters who want more coverage options may want Travelers or Amica. USAA is also a great pick for Kentucky renters, but it only covers military members and their families.
How much does renters insurance in Kentucky cost?
Kentucky renters insurance costs range from $10 to $15 a month, depending on the insurer and area. Louisville, Kentucky, features the highest insurance rates for tenant insurance.
Is renters insurance in Kentucky mandatory?
No. Renter's insurance in Kentucky isn't mandatory unless your landlord requires it when you sign a lease.
What are the benefits of renters insurance in Kentucky?
A Kentucky renters policy helps if your personal belongings are damaged by theft, vandalism, a covered disaster, or loss. It helps you replace your items faster. Other benefits to a KY tenant insurance policy include personal liability and medical payments to others after an injury.
How to Purchase Kentucky Renter's Insurance
Whether you need to buy rental insurance at your landlord's request or you want to find personal property coverage, you should research your options carefully. Adding a flood insurance policy might be wise if you live in flood-prone areas. Get a quote and compare Kentucky renters insurance coverage today.