UPDATED: JULY 06, 2023 | 1 MIN READ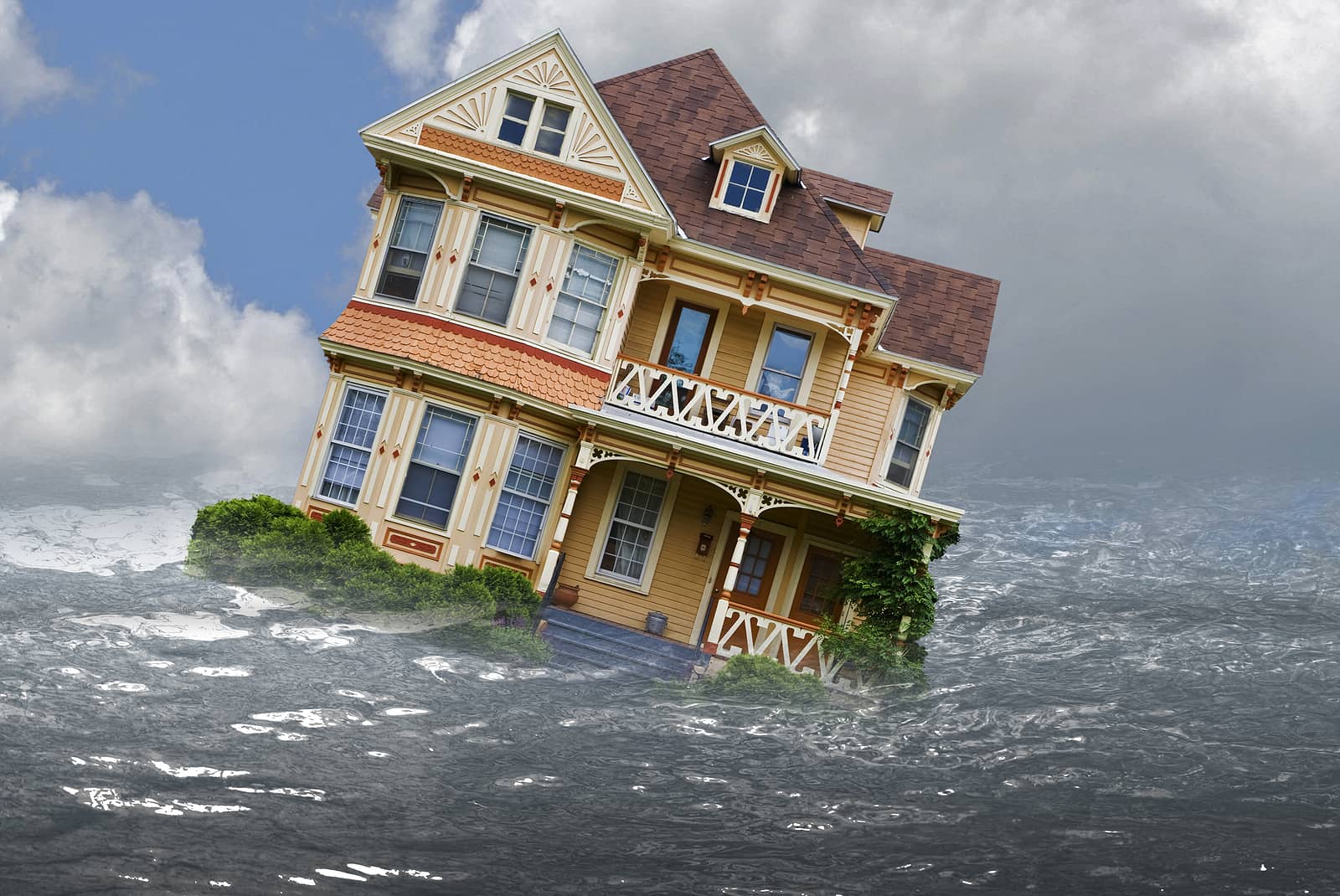 A water-damaged home can be a disaster for homeowners and renters alike. Not only does it affect their health and well-being, but it also impacts their finances. The most important thing to do is to act as soon as possible after discovering water damage. The longer you wait, the more expensive it will be to repair.
What is Non-Weather Related Water Damage?
Weather-related water damage is typically flood damage or hail damage caused by natural disasters. This is usually where you would need specific flood insurance.
Water Damage that's caused by plumbing leaks, flooding, plumbing or heating system malfunctions, and even the use of a garden hose is non-weather-related water damage
The most common cause of non-weather-related water damage is a plumbing leak. This can be due to a pipe bursting or an issue with the pipes underneath the ground. The most common time for this type of leak is when people are away from home for extended work or vacation.
Water Damage Statistics
According to the Insurance Information Institute, around one in 60 insured homes has a property damage claim caused by water damage or freezing each year.
This brings water damage claims in as the number two highest insurance claim.
According to the III, the average cost of a water damage claim is around $11,650.
Identifying the Issue
Damage occurs due to a variety of different reasons. The first step in identifying the cause is determining if the water came from inside or outside the home. If it was from outside, it could come from a broken pipe, a leaking roof or chimney, or even an overflowing pool.
Damage that originates inside can be related to a leaky faucet, toilet overflow, dishwasher overflow, or washing machine malfunctioning.
Kitchen Floods
The kitchen is typically the most susceptible room in a house to flooding. This can happen for many reasons, including clogged sinks, blocked drain pipes, and overfilling dishwashers.
Bathroom Flooding
Bathroom flooding is a common problem caused by many different things. The first step to identifying the cause of the issue is determining what has changed in your bathroom.
If you have recently installed a new toilet or sink, there may need to be more water pressure to get rid of any excess water.
If you have recently replaced your old shower head with a new one, the water flow may be too strong, which could cause flooding.
The excess water drips away slowly if your shower head is clogged with hair or soap.
Basement Flooding
The cause of flooding in your basement might be a frozen pipe, a clogged drain, or an overflowing toilet. If you have noticed water seeping into the basement and no visible water source, it might be time to call a plumber.
The first step to identifying the cause of basement flooding is identifying where the water is coming from. If it comes from a leaky pipe or broken sewer line, you need to contact a plumber to fix the problem. You need to improve your drainage system if the water comes from rainwater.
Prevent Further Damage
The first thing you need to do if you have a water leak is shut off the water main. Hopefully, this will stop the flow of water before it causes any deterioration.
Once the water comes into contact with surfaces, such as walls, floors, and cabinets, it can create an environment where mold can grow. If you've ever had a flood in your home, you know the stress it can bring to your and your family's lives. Water damage can lead to mold growth, structural issues, and more. If you're not careful, it will quickly become a nightmare.
Mold can grow in any moist environment, and when it does, it can trigger allergies, asthma, and even respiratory failures. Mold spores are microscopic and float through the air undetected; they can grow on surfaces made from porous materials such as wood or paper.
Contact your insurance provider to start the claim process when dealing with accidental flooding in your home. A shop vac may be helpful for minor spills. However, it's not suitable to address severe flooding.
Professional Water Remediation
A water leak in your home can cause significant harm to your property, so it's essential to contact a professional water mitigation company immediately. A qualified professional can identify the problem, remove the excess water from your home, and dry it out so that you won't have to deal with the potential damages on your own.
FAQs
What is the most common cause of water damage claims?
The most common causes of home insurance water damage claims are structural failure or home appliance issues. In older homes, you might find that old and worn-out plumbing or valves could become burst pipes and cause water damage. Other areas vulnerable to cause water wear are the roof, toilet, bath, washing machine, and dishwashers.
What items can you claim for water damage?
Suppose your water damage was caused by a sudden event, such as a pipe burst or broken appliance, and you were not negligent in how it happened. In that case, you may be able to file a home insurance claim. The amount of insurance coverage you have on your insurance policy will determine the extent of the damages covered. You can claim several things relating to different types of water damage. This includes the cost of repairing the property, the cost of replacing damaged goods, and the cost of disposing of any contaminated items.
What is the biggest concern with water damage?
Water damage can cause many problems, including mold growth and structural damage to your home. Mold growth within a home is a big concern. After a water leak, mold will spread and grow exponentially if not dealt with quickly and efficiently. It also affects your health in a big way, especially if you have asthma or allergies.
How do you maximize recovery on a water-damaged claim?
Knowing how to maximize your water damage insurance claim is extremely important. Most insurance companies will often try to keep the amount they have to payout as low as possible. If you find water damage, it's essential to prevent further damage. Clearing up the area of any standing water or removing personal property if possible. You should also document as much of the property damage as possible. Then provide that evidence to your insurance company as part of your claim.
How to Get Home Insurance that Covers Water Damage
Water damage is used when your property has been damaged because of contact with or exposure to water, including flood, leaks, overflowing pipes, and dishwasher overflow. The good news about moisture damage is that it's usually covered by your home insurance policy. The bad news about water protection from water damage is that there are many different types of policies and coverage limits for each type.
One way to find a policy covering water damage is by comparing quotes from multiple insurers to find the best deal. There are two types of policies: those with specific exclusions for floods or leaks and those without any exclusions, which means they cover all types of damages.
Fill out our online request form for more information and prices for insurance that covers water damage. We can even help you connect with a licensed home insurance broker to help complete the process.