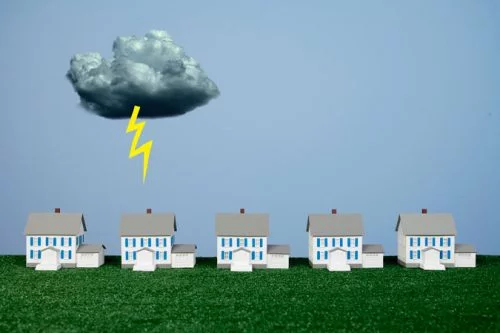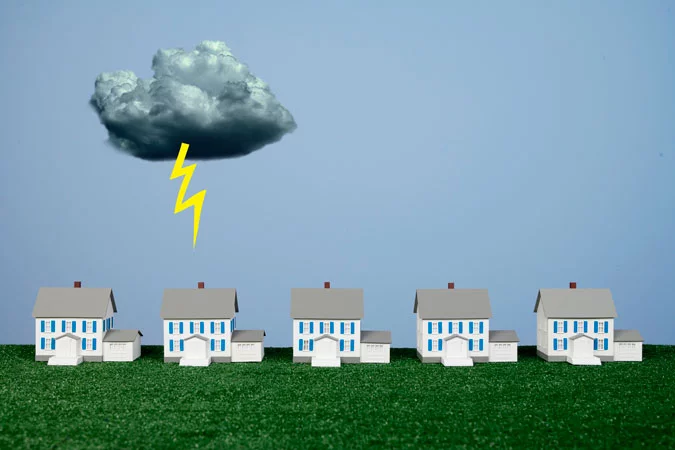 So, you need to file a home insurance claim. Your house – whether it's one you've invested in, one that your family has lived in for countless years, or it's a shiny, brand-spanking-new home you just built – has taken some major damage. It could be the result of an accident, natural disaster, or crime. Maybe an earthquake hit, or a tree fell on your roof.
Regardless of the cause, your next step is filing a claim so you can get reimbursed for any damages covered by your homeowner's insurance. It sounds like a long and daunting process. But if you know what to avoid, it could actually be quick and easy.
Here are 20 common mistakes to look out for.
1. Filing lots of claims for small incidents.
Know whether you should file a claim – or cut your losses.
Something a lot of people don't realize is their premiums could go up as a result of filing many claims. Is the cost of repairs under $10,000? Have you already filed any home insurance claims in the last few years? If so, take a second to think: is this situation really something you need to contact your insurance company about, or can you solve it on your own?
2. Waiting to notify your insurance company
As soon as you realize that you need to file a claim, you should contact your home insurance company. Whether it's through a 24-hour hotline, a mobile app, or even speaking to a representative in person, you need to do it immediately. The sooner the company can send someone over to survey the damage and make some estimates, the sooner your home will get fixed.
Also, if your home was damaged as a result of a large natural cause like an earthquake, a flood or a tornado, there's a good chance somebody else's house was too. Don't wait until everybody in the area is trying to file a claim at the same time. It'll take ten times longer. Instead, be smart and just call ahead as soon as filing a claim makes your to-do list.
3. Cleaning up before your insurance company's adjuster arrives
Think of it this way: your home is now a crime scene.
That might sound dramatic, but that's exactly how you should treat your home and the items in it, no matter how dirty, damaged or flat-out broken they are. It might go against common sense, but cleaning up before the adjuster (the insurance representative who surveys your property and makes an estimate) arrives is a big mistake. The adjuster needs to accurately total the damage so you can get a full reimbursement. If you start tidying up, you might lose out on money that'll help make your home brand new again.
4. Throwing out broken or damaged items and appliances
Record the brands and models of damaged items
Again, you're going to want to leave these things exactly as they are, even if they're broken beyond repair. If the adjuster can't properly inspect them, you can't get reimbursed for those damages. Plus, you're going to want a list of brand names and, if you can manage it, model numbers of the items you lost. That way you get reimbursed for the proper value of your item, instead of generic, low-end appliances. I know you just watched Tidying Up With Marie Kondo on Netflix, but be strong.
5. Not keeping your own list of what's been destroyed or damaged – including photographs.
It's important to keep your own list so that if the insurance company misses anything, you can follow up with them. Adjusting is a stressful job – employees have to account for all kinds of damage in a short period of time. If they're focused on a broken wall or roof, it might be easy for an adjuster to miss something small. This is especially true in cases where a natural disaster affects your entire area. The insurance company might be working overtime to resolve multiple claims. If there's anything you want to add to the claim, make sure you write down what it is, when you bought it, and how much it cost.

Also, photographs are the best evidence. If you need to prove that something was damaged, a couple of good photos will solve the problem a lot more quickly than any other approach.
6. Waiting to repair immediate structural hazards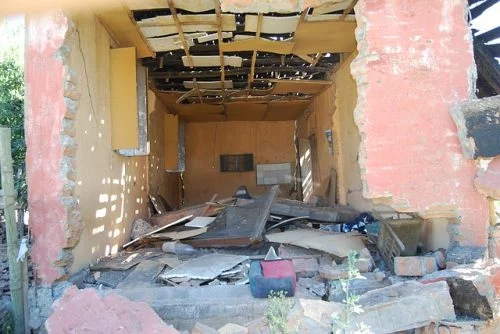 When you're starting repairs on your home, it's important to have priorities. A broken roof or a wall with a hole in it should be your first targets no matter what, even if you're really partial to the TV in your flooded basement. Make sure you let the insurance company know about big hazards, and then contact local contractors who can fix them.
The entire process of filing a claim can take time, but tackling the major problems first can save you a lot of headaches.
7. Paying too much for a temporary repair job
Even though you should prioritize immediate hazards, don't spend too much money on a quick repair if it's only a short-term fix. If you spend too much on temporary repairs, you could reach the payout limits of your contract long before you get to necessary, long-term renovations. Save the big bucks for construction that you'll be happy with years down the road.
8. Not keeping receipts for the most expensive appliances and items in your home
The biggest appliances in your house probably add up to a lot of money: your dishwasher, washing machine, dryer, refrigerator, and TV are all serious investments. In the case of a natural disaster or other incident, where one or more of those items is broken, you could be looking at a loss of thousands of dollars. That's why it's a good idea to keep the receipts for your most expensive appliances when you buy them.
When it comes time to file a claim, having those receipts will make getting reimbursed for those items a lot easier. You'll be able to immediately show your insurance company when those items were purchased and how much they were worth.
9. Not keeping receipts from your temporary housing/living costs while your home is being repaired
If your home suffers catastrophic damage and becomes unlivable, most insurance policies will cover some or all of your living expenses while your house is being repaired. This could include temporary housing, food, household goods, and even some medical expenses (check your specific policy to make sure). So if you want to be reimbursed for those costs, make sure to keep any receipts from your hotel, restaurants, and groceries while you wait for construction to finish.
10. Underestimating the reimbursement you should get
This can be summed up in one basic phrase: don't sell yourself short.
Even if you overestimate the reimbursement, your insurance company will negotiate until you get to the right price for your possessions and property. If something is truly broken, don't be afraid to submit it with your claim. In this case, overestimating slightly is probably better than underestimating.
And if you're offered a lower value than you think is fair, it may be worth it to do some negotiation of your own. You'll have to come up with proof in the form of receipts, photos or other evidence, but it may be worth it.
11. Forgetting or not writing down your claim reference number
After the initial conversation you have when filing a claim, the reference number your company gives you will be the most important information you take away. Having that number will let you quickly access the progress on your case and any information related to it. Not having that number, on the other hand, will probably just give you a headache.
12. Not making copies of everything you send to your insurance company
Just like holding on to your reference number, staying organized with any communications you send to your insurance provider will pay dividends in the long run. If they lose something or if you forget whether or not you've already sent them a couple of receipts or emails, you can look at your records for an easy fix. Keep track of who you talk to, what you talk about and which documents you send them.
13. Settling for less with the initial claim estimate
If you think your insurance company missed something, have them come back.
A lot of people might not know this, but in most cases, you're not tightly bound to the initial estimate. If you feel that the costs don't tally up, or that there's something the adjuster missed, you can schedule a second visit to claim an additional amount of money. It might feel intimidating to ask an adjuster to come a second time, but it could pay off in the long run.
Also, if you feel shortchanged and suspect something is deeply wrong, remember that you can always speak with a lawyer or a public adjuster. Many offer free consultations. Furthermore, some may only ask for payment if they win additional funds from your insurance company. In some states (Florida is one example) the laws actually favor policyholders over companies themselves.
14. Not knowing whether you have a Replacement Cost or an Actual Cash Value policy
It's important to understand how your policy will pay out before an emergency.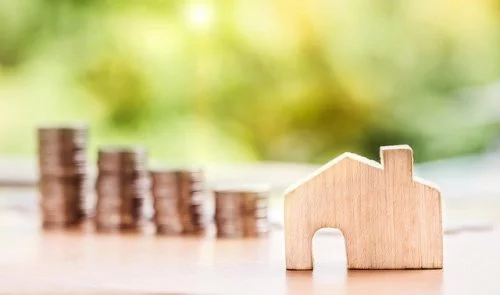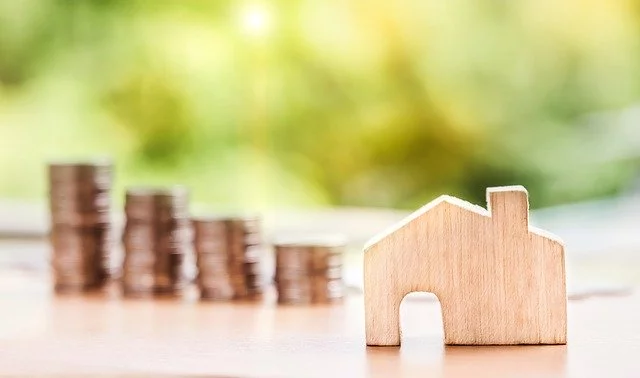 Actual Cash Value (ACV) and Replacement Cost (RC) are the two most common kinds of property insurance policies, but they couldn't be more different. If you have a Replacement Cost policy, your insurance provider will pay for the original cost of any broken items. In other words, if you bought a $1000 dishwasher last year, but your home flooded and now it's broken, your insurance company will reimburse you for $1000.
If you have an Actual Cash Value policy, your provider will pay you an amount that takes into account cost depreciation. So if that dishwasher was worth $1000 last year, but now it's only worth $700 after a year of use, your insurance company will reimburse you for $700.
Knowing which policy you have is essential.
15. Not doing thorough research on local contractors AND 16. Not getting estimates from multiple contractors
These two mistakes go together. Your insurance company will likely recommend a contractor to take care of repairs on your home. It's probably a good choice, but it doesn't hurt to do a little research. Call a few contractors in your area, get their rates, tell them about the job, and find out who gets the best reviews. Then, if you think the contractor your company recommended is still the best choice, you'll know you've made an informed decision.
17. Not knowing you can hire an independent adjuster
Not everybody will need to think about hiring an independent adjuster. But in this case, knowledge is power.
If you're unsure whether the adjuster sent by your insurance company will give you a fair estimate, you can hire an independent, state-licensed adjuster. It'll cost you: they'll take a small percentage of your insurance settlement as payment. But they're not obligated to lower costs for your insurance company, so they may give you a better estimate. Again, you might not need to do this, but it's good to know you have the option.
18. Not looking at the "exclusions" section of your contract beforehand
Before you actually call your insurance company and begin the claim process, take a second look at your contract. Under a section labeled "Exclusions," or something similar, you'll find all the costs your homeowner's insurance doesn't cover. If you already know what doesn't fall under your contract, you can avoid trying to rely on coverage you don't have.
19. Not filling out claims forms accurately or thoroughly
It's tempting to just speed your way through claims forms. They're boring, and it doesn't take very much brainpower to fill them out. But they're a necessary part of the process. And it pays dividends to complete them with care. The more thoroughly you document any damages to your property, the more likely you are to get reimbursed for it. If you go light on the details, your claim might get undervalued.
20. Not returning claims forms quickly
So, you just spent a couple of hours filling out paperwork your insurance company sent over. Now, your only goal is probably to eat, sleep, or do anything not insurance-related. But a better move would be to just go to your email (or your local post office) and send those forms as quickly as possible. The sooner you get those forms out, the sooner you'll receive the money you need to fix your property.