Here's what happened to us, and what I wish I knew before our house fire.
The Fire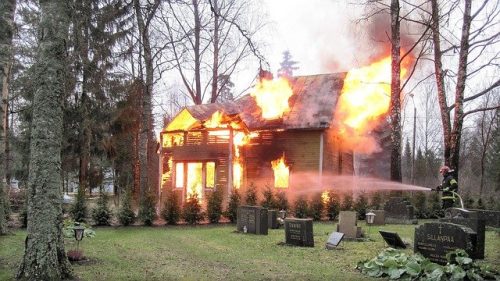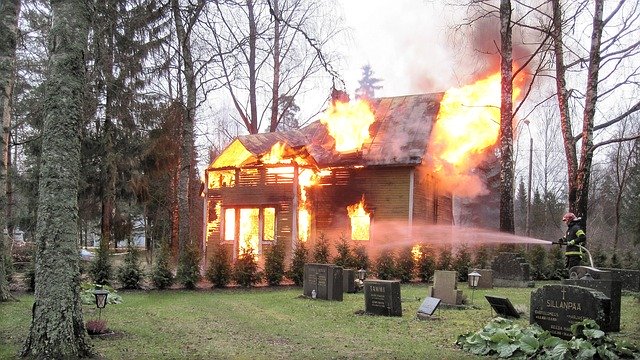 I was asleep when the fire started on the covered patio just outside of my home. My wife was puttering around the kitchen along with our two dogs. As she came into the room to wake me up, I'm sure the last thing she expected to yell was "There's a fire outside!" Two small explosions followed shortly thereafter just outside of our master bedroom door.
We were luckier than most. We were able to see the fire ahead of time and our dogs are well trained. It was easy to quickly grab their leashes and rush outside as the fire began to spread to our roof and the adjacent family room. My wife was already calling 911 as we exited the house with our pups before our home began filling with smoke. The neighbors, who could now see the flames licking the top of our roof and the clouds of billowing black smoke had rushed over to help. It took about 5 minutes for the firefighters to arrive outside of the home and they quickly rushed into action.
The whole ordeal was over within ten minutes. We handed our dogs off to our neighbors while we began calling our families. I called my mother first, she was out shopping with my sister, "Mom, we're ok and the dogs are safe." By the time our conversations were over, the firefighters had finished putting the fire out. We had to wait a few hours before they would let us back in because of toxic gases generated from the fire.
The Damage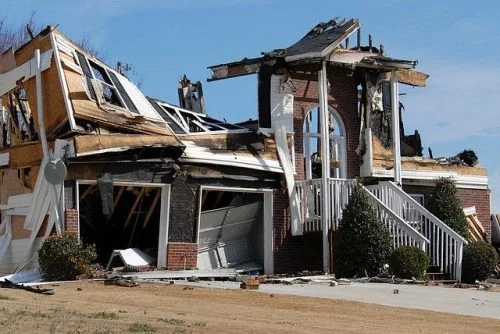 The one thing that I didn't expect from the fire, which seems so obvious now, is how much other damage there is besides the actual burned contents. When the fire entered into the house our AC was running on full blast and it spread the smoke throughout the entire home. Walls that were once white were now stained black with carcinogenic material. Everything was soaked from the fire hoses. The towels that my mother brought to help clean up the water weren't even worth putting down.
As I said in the beginning though, we were luckier than most. The entire family was safe and the house was still standing. It took us exactly one year and one month before we would finally move back into the home.
The Clean Up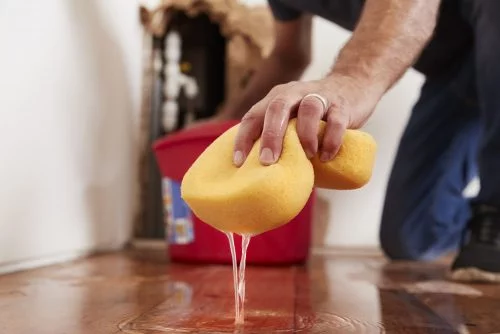 Eventually, our parents arrived and it was time to assess the damage. In some ways, the fire itself was the least destructive part of the entire thing.
Before we even got to walk into the home, a damage mitigation company was already at our doorstep. "The first thing you want to do is prevent additional damage," the man had said. He was right, but his timing was both terrible and wonderful. He also wasn't the last damage mitigation company to arrive, merely the first in a line of at least 5 that would come out in the next few days. After we took a look through the front door, we quickly made the decision to sign his contract.
At the time, it seemed like the right decision. When firefighters entered the home, they went in "˜guns blazing' as it were. Even though the fire was in the back of the home there was water everywhere. By the time we got to enter the home, the laminate floor was already ruined and the soaked home was the emotional spark we needed to sign that contract. It wasn't the worst decision we made, but it certainly would have been easier to call our insurance company first.
Insurance companies typically have specific damage mitigation companies that they work with. These companies give the insurance companies special rates to clean up messes after floods and fires. I expect that having the insurance company directly responsible for the clean up would have been a much less stressful affair with fewer questions about who should be paying who.
More about damage mitigation:
The damage mitigation company will also clean and store your belongings until it's time to move back into your home.
The cleaning service is valuable because you don't want to expose yourself to the toxic chemicals from the fire. They will do a good job cleaning most items, but there will still be things you'll probably want to throw away when you move back in, either because they can never truly be cleaned or because they remind you too much of the fire.
The storage fees will add up over time while you are out of your house, so this is another good reason to pick a disaster mitigation company that works with your insurance.
Where do we live now?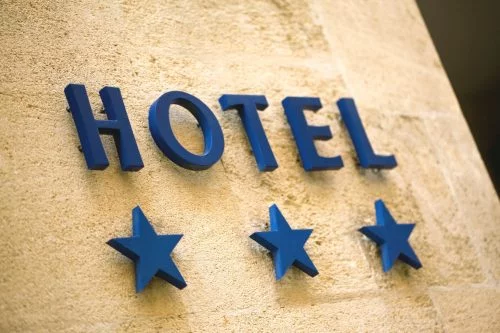 Your home insurance company should have a section in your policy for "Additional living expenses" (ALE). This is intended to help you find where to live after a disaster that renders your home unlivable.
We were told that we were allowed to get something equivalent to our home, but in actuality, your ALE has a limit. It's hard to say how long you'll be displaced from your home. The insurance company has 90 days to release your payout, so count on renting for at least that amount of time, plus whatever estimate your contractors gave you to complete the work. My suggestion would be to find something minimally comfortable to help stretch this amount as far as you can.
Websites such as Homeaway and Airbnb can offer assistance in finding a place to say. There are many people that rent out their homes/apartments for 1 month at a time. If the fire has damaged a significant portion of the home, it might be wise to try to rent for 6 months to a year, assuming you can find something furnished. Plan to do this early, while the insurance is willing to cover first, last, and deposit.
Communicate with your insurance company immediately after you've found a place to stay so you can coordinate how they will make payment to you.
Meeting with Adjusters
Your Insurance Adjuster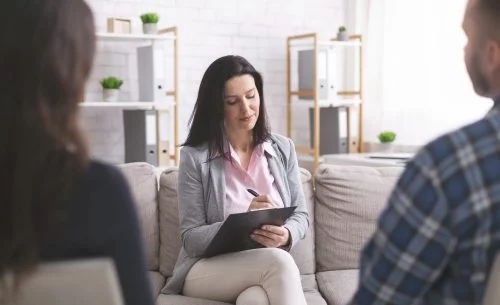 You should definitely speak to your insurance company the day that the disaster happens. If your insurance company is any good, they should send out an adjuster within the day. In addition, you should expect them to send an investigator to determine the cause of the fire. The fire department will have already done this, but the insurance company will repeat it.
Preparing for the insurance adjuster
If you've hired a damage mitigation company through your insurance, then let them do their job. They should know what the insurance company expects of them.
If you hired a separate company, ensure that they don't clean anything that they're not supposed to. When the adjuster from the insurance company arrives, you want them to be able to see the damage. Take pictures and focus on preventing more damage than cleaning up the mess. Get the water off of the floor, but don't clean up debris if you don't have to.
Hiring A Public Adjuster
From a personal standpoint, I would also suggest getting in touch with a public adjuster. The insurance company's adjuster works for them and a public adjuster will work for you. They're costly, but it's hard to put a price on someone who is going to handle the bulk of the communication for you during this time. They will take a percentage of the payout, but they also increase the average amount of a payout significantly.
The public adjuster will help you catalog any possessions that were damaged by the fire and make a list to send to your insurance company. It's best to have a specific list that includes brand names and model numbers where applicable. They will also communicate with your insurance company for you and ensure that you're getting paid on time and getting paid the maximum amount that you deserve.
If you're comfortable communicating with the insurance company on a daily basis, then you can avoid hiring the adjuster. Just keep in mind, there's a lot of paperwork that needs to get done and you'll be responsible for sending all the proper documentation to the insurance company. Even with a trained public adjuster, we had to send out several sets of documents multiple times.
Repairing the house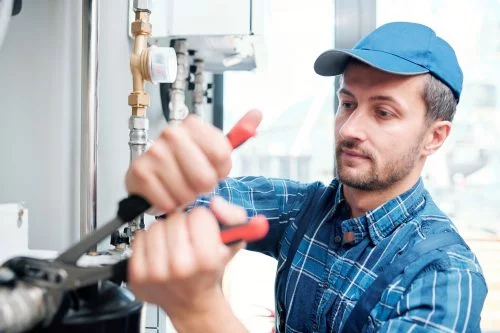 After you've found somewhere to live and have some semblance of life returning to normal, you're going to want to start trying to repair the house. Drying everything out is going to take days and, depending on the severity of the damage, you'll need to do a lot of clean-up.
The most important thing I realized when we repaired our home is that everyone wants to do a different amount of work. I don't know if there's a right or wrong way to repair after a fire, but the insurance company wanted to do the bare minimum and the contractors usually wanted to do as much as possible.
An example of this would be our smoke-stained walls. The firefighters had told us that the smoke in our house was filled with carcinogens and toxic chemicals like cyanide. The insurance company was content with painting over the walls with special smoke blocking paint, but the general contractors we spoke to wanted to rip the drywall completely out and replace it. I even had one contractor who suggested I cut my losses and sell the home. That was a rough day. He wouldn't even give me a quote, because he didn't want to do the work required to fix the home.
Ultimately, this is a personal decision. We opted to remove and replace everything that had smoke damage on it. You deserve to feel safe in your home and if that means having new walls that aren't hiding a layer of smoke, then that's what you should fight for. We even opted to replace our entire AC system because smoke had gotten into the ducts and no one could offer assurances that all the dangerous chemicals would be gone without a full replacement.
Life After The Fire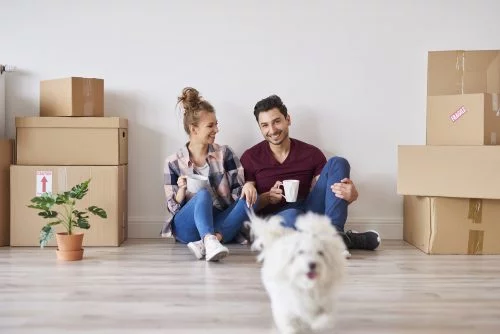 Our fire was modest compared to the wildfires sweeping through California around the same time, but you should expect quite a bit of post-traumatic stress from your ordeal.
Our fire was caused by a cigarette that a house guest had lit in the early morning and failed to put out properly on the patio. Two years later, I'm still uncomfortable seeing people smoke. One of the homes we stayed at during the repair had a lawn guy that smoked heavily. He left his cigarettes on the back porch and my wife remarked to me that the stress she felt disposing of them was akin to the care you would take handling a loaded gun.
If you feel like you need therapy, you should go. It can only help. Even though it wasn't the cause of our fire, I still check my oven two to three times before bed. We no longer burn candles in our home. It'll take a long time before you feel truly safe again, but take things one day at a time and you'll get there.
Also, for our sake, if you have to smoke dispose of your cigarettes safely. They're one of the top 5 causes of house fire deaths in America.